David & Amber, blessed Kathy & I with our beautiful Granddaughter… Claire!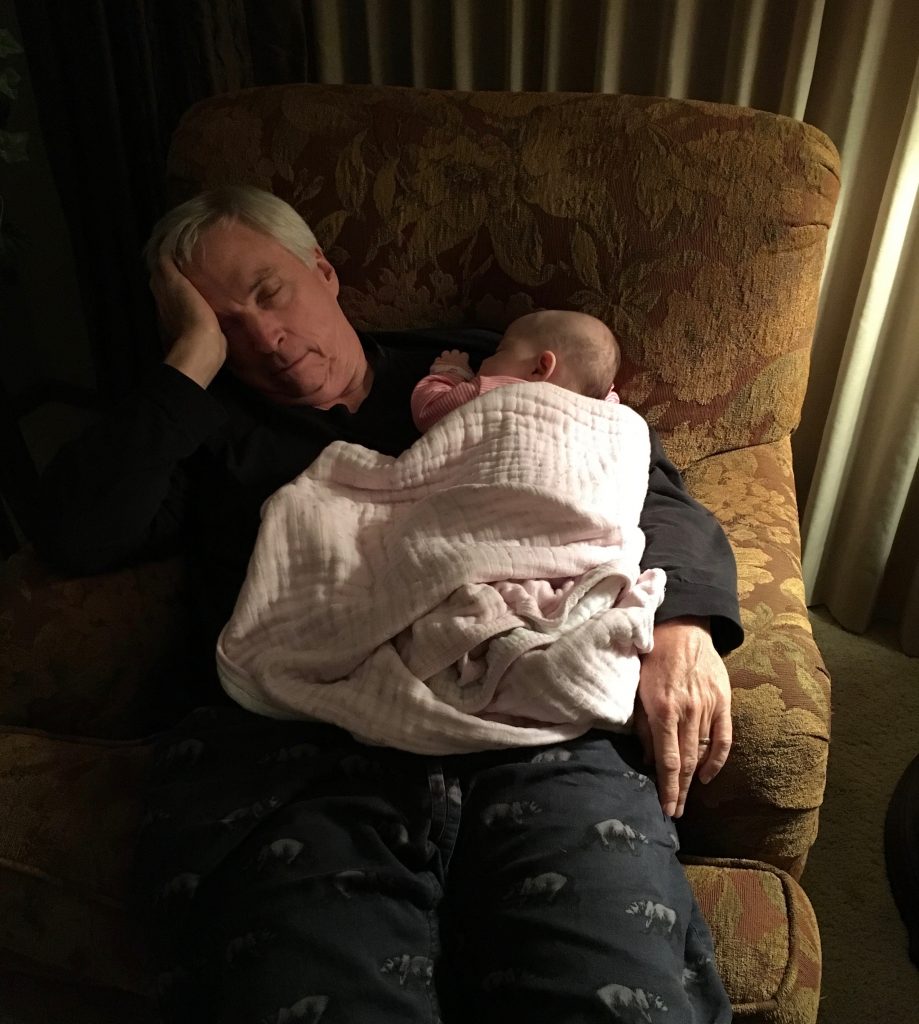 This video was just a practice clip, never intended to use this one, but wanted to get something out.
So here it is. I promise you it will get better…
David and I are so fortunate to have the opportunity to work with so many "Unique Decorative Finishes" from around the world.
Few people… have seen some of these finishes.
Below is our YouTube Channel.

We will be sharing our videos first on "YouTube Channel".
If you Subscribe, you will be the first to view them. Note – Its Free to Subscribe!
I will share some photos of this project.
Notice that we just did "One" Bathroom Wall. On many projects, that is all that you need to change the drama in the room.
Cost Wise? Our finishes are based on square footage. So your investment is very affordable! Especially compared to the cost for "Wallpaper".
If you would like to meet and share some idea about your project, Let's Talk!
Call or Text David Nordgren at (605) 201-1759.
David schedules our meetings and projects. We look forward to meeting with you!
Note – there is never ever a hint of obligation when we meet.
We are just honored to have the opportunity to meet you and share some of our ideas.
Also, if you are Interested in our Art, "Like Us on Facebook". Here is where we share our New Decorative Finishes and New Projects… First!