At Bella Faux Finishes, we specialize in providing our customers the widest variety of decorative finishes available in the entire Midwest. From Venetian plaster to Italian finishes and faux finishes, you can feel confident knowing that our Sioux Falls, South Dakota painting contractors have the decorative finishes you are looking for!
Italian Venetian Plaster, Italian Finishes & Faux Finishes in Sioux Falls, SD
Have you grown tired of the sight of your bland walls? Craving something a little more artistic for your entryway? Bella Faux Finishes can help you spice up the look of your interior with our premier decorative finishing solutions:
Venetian Plaster: A term used to describe a wall and ceiling finish, Venetian plaster consists of plaster mixed with marble dust. It is applied to an object's surface with a spatula or trowel in thin, multiple layers, which are then burnished to create a smooth surface to give the illusion of depth and texture.
Italian Finishes: One of our most popular textures, Italian finishes bring the Tuscany countryside into your home with its warm earthen hues. While some have a heavier of stucco finish, others have a heavier metallo finish which gives an aged patina look.
Faux Finishes: Our third and final type of decorative finish offers you the most creative freedom. From color, to texture and effect — our faux finishes allow you the opportunity to custom create a finish that suits your individual tastes and personality.
In addition to Sioux Falls, Bella Faux Finishes offers its services to homeowners and business owners in Sioux City, IA, Dakota Dunes, Wynstone Estates, Lake Okoboji, Lake Madison, Omaha, NE, Minneapolis, MN, La Crosse, Wi, St. Paul, Minnesota and the surrounding Midwest area. Contact us today to learn more about our wide variety of decorative finishes.
History of Decorative Finishes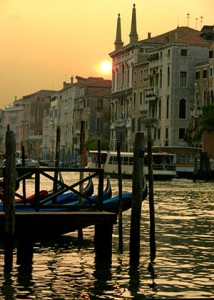 The history of using a decorative finish dates all the way back to the Italian Renaissance (1450-1600). There has been no other period of time that can compare to the artistic achievements created by these master artisans.
The formula for Venetian plaster was perfected then, as were many other sculpting, painting and architectural achievements.
Are Decorative Finishes Really Necessary?
No. It is possible for you achieve the look you are going for with our interior painting services. However, we believe that decorative finishes are something that everyone stands to benefit from.
Throughout the years, we have been blessed to express our love of art in some of the more prestigious homes and businesses in the Midwest. It's the simple introduction of a unique finish in the perfect area that can raise the emotional level of your project exponentially. And it's not just us — everyone is caught off-guard by the impact of our Venetian plaster, Italian finishes and faux finishes.
Find the Sioux Falls Interior Solution that Suits Your Needs!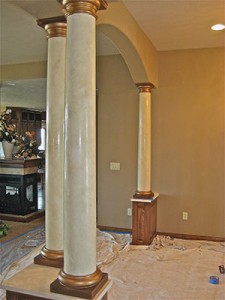 We do not push our finishes at Bella Faux Finishes. Instead, we provide you all the information you need to make a well-informed decision when the time comes.
Everyone has a right to feel proud of their home and office. Let us take your property from lacking to luxurious with our esteemed Sioux Falls, SD decorative finishes, interior paint and wallpaper services.
Still can't decide? View our photo gallery for examples of our design projects and see for yourself the dramatic difference our interior solutions can make! For additional information, see our frequently asked questions.