Remember the old flocked wallpaper of the past? Do you still have haunting memories of pulling it off the wall — and pieces of plaster along with it ?
Bella Faux Finishes can help shed new light on the wallpapering experience with our esteemed wallpaper installation and wallpaper removal services…
Designer Wallpaper in Sioux Falls, SD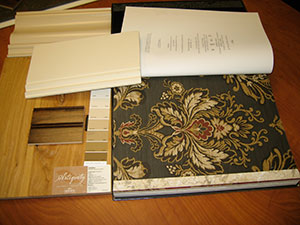 Wallpapering has come a long way since the 1950's. Wallpaper designs today can add texture to your walls that simply wasn't a possibility in previous years. And technology advancements allow wallpaper manufacturers more room to express their creativity.
At Bella Faux, the designer wallpaper we carry can transform your walls, rooms, and property into a stylish showplace that is sure to be the envy of your entire neighborhood. Browse our photo gallery for examples of our wide range of Sioux Falls, South Dakota wallpaper design services.
'Think Wallpaper'
Natural wallpaper. Foil wallpaper. Fiberglass wallpaper. Regardless your preference, we encourage you to consider introducing wallpaper texture to your home or business during your next interior design project.
This weekend, take some time to look through a few new wallpaper books. You may be surprised at what you find. There are some truly innovative wallpaper designs out there that would look perfect in a variety of rooms:
Entryway
Kitchen
Office
Hallways
Bedroom
Bathroom
Living Room
Powder Room
Dining Room
Conference Room
Need Wallpaper Removal Services?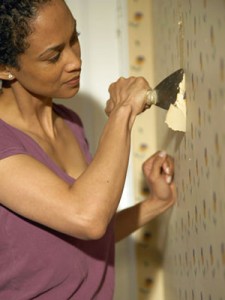 It is a messy job, but there is no one better equipped than our Sioux Falls wallpaper removal specialists. The entire wallpaper removal process usually takes 2-3 days. However, it may take longer if the wallpaper was incorrectly applied.
For background purposes, we recommend you visit our resources page for information on the easiest ways to remove old wallpaper. It also explains what you should do before we get started and how to repair any holes you may have.
Change the Feel of a Room with Bella!
At Bella Faux Finishes, we firmly believe that less is more. Revamping your walls with one of our custom wallcoverings is a simple task that could alter the entire feel of a room.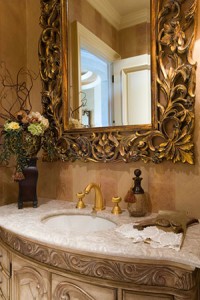 Get the help you need in picking out a wallpapering design that fits your tastes and budget with Bella! Our Sioux Falls, SD interior design experts have the knowledge and experience to take your property's interior from bland to bold in just a few days.
Contact us to arrange a free, no-obligation consultation for our wallpaper installation and removal services. If you aren't sure whether wallpapering is the right choice for you, our decorative finishes (Venetian plaster, Italian finishes and faux finishes) offer a stunning visual effect that is unsurpassed in the home design industry.
Call today if you are thinking about putting up wallpaper in the near future and need some help. Upon receiving your call, we will come out to your home or business and quote you on our services.
You can also fill out our contact form to request information online.
In addition to Sioux Falls, Bella Faux Finishes proudly serves homeowners and business owners in Sioux City, IA, Dakota Dunes, Wynstone Estates, Lake Okoboji, Lake Madison, Omaha, NE, Minneapolis, MN, and the surrounding Midwest region.