by Mark Nordgren
1. Don't settle for Common Interior Design Ideas. Your Project should be Unique and introduce a Hint of… "The Wow Effect" throughout your home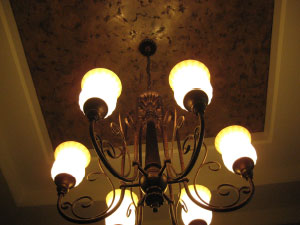 We have all seen it before. At times it is almost impossible to describe. Everyone is trying to create this dramatic effect in their home or business, but it is very elusive.
There truly is an art to creating "The Wow Effect". Most Architects, Interior Designers and Professional Decorative Artisans will look back on their careers, and reflect on one or two projects that they are most proud of.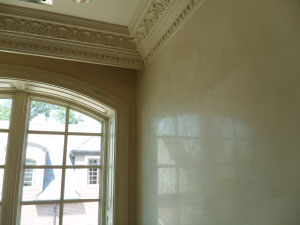 On those occasions, they were able to bring all of the Interior Design elements together and create… "The Wow Effect".
When you are just beginning your Interior Design Project, set the visual and effect goals for the project very high. If members of your design team can see that you are not passionate about the project, they will follow your lead, resulting in a less than dramatic effect.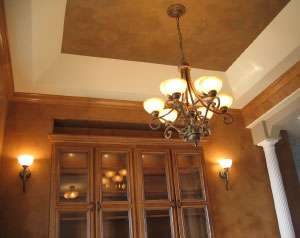 There will be many days, when it seems like every idea that is presented, falls short of creating the drama. When this happens, sleep on it, and take your Interior Design Project with you to bed. Think about the emotion and sense the completed vision of your project.
The next day, you will be amazed at the variety of ideas that will present themselves. Not sure why this works… just know that it does.
2. Clearly Identify The Vision Of Your Project from Beginning to End
Often times when we are beginning a project, we are so eager to get started, we will hurry out, choose our favorite wall color, and start painting. Next, we will begin our search for the other layers of the project. Unfortunately, many times the effect does not always create the drama we had hoped for.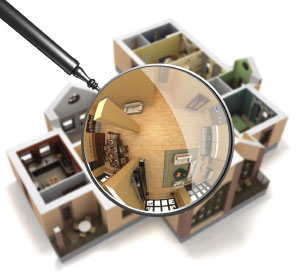 Important – At the very beginning of any project, and before anything is "Purchased, Painted, or Papered", you must visualize the entire project from beginning to end. You may find a dramatic finish, texture, or fabric, which would require a different shade of paint or change the direction of the Interior Design Project completely.
Most people will minimize the importance of this step. You will invest a lot of time working this process. But, if you truly wish to create a dramatic Interior Design Project, you must visually complete your project from beginning to end. There is no easy way to do this. The more specific the details, the greater the chance for a dramatic effect.
3. Funding Your Dreams… Define your Interior Design Budget
It is so important to identify a budget for your Interior Design Project. The cost for Interior Design can swing dramatically in price. Once you have established your budget, this will provide the needed structure, and will ensure your project is completed on time.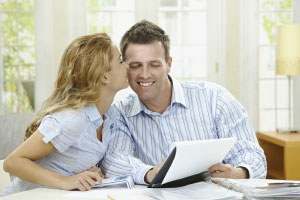 Through the design process, new ideas will be introduced, which may raise your Interior Design budget. Many Interior Design projects are completed in phases. Most of us do not have unlimited funds.
Clearly identifying the approximate cost of the entire Interior Design project, will give you the needed structure for this process.
At this point you can make the decision whether to divide your project into phases. Breaking your project into Interior Design phases ensures that your Interior Design Project will have funding, without settling for a collection of design effects that may fall short of your initial vision.
You can now focus on creating the vision and the drama, without becoming overwhelmed with the financial numbers of the project. Do not begin your Interior Design project, until you have established an Interior Design budget for the entire project. This will become the foundation for the project, and will release your energy to focus on … Creative and Dramatic Interior Design.
4. New Interior Design Ideas are like the "Wind", You must Capture them on a Presentation Board, Concept Board or Mood Board
Dramatic Interior Design ideas are like the wind. You must capture all of them, when they are going by. Most people do not do this, but this is such an important step.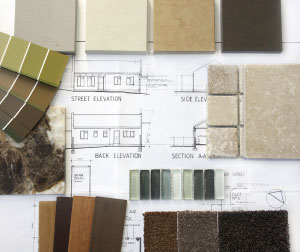 When you are creating your Interior Design project, put all of your ideas on a presentation board or design board. These are often called concept boards or mood boards.
It is much easier to test new colors, fabrics, textures, or ideas. You will sense when "The Wow Effect" magic is beginning to happen and your Interior Design project is taking form.
Focusing your creative energy is critical to creating "The Wow Effect". There are no short cuts or easy ways to create dramatic design. We have all seen Interior Design Projects, where an investment of a little more thought, and creative focus, may have produced a more dramatic effect.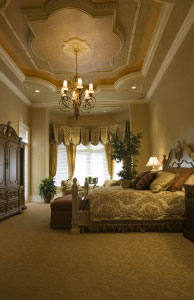 When all of your ideas are placed on a design board, visually, you will be able to sense what is creating drama and what is not working. Introducing new ideas is much easier and the process will start to flow.
Finally, you will never forget the moment, when everything is working, and your Interior Design project is taking form. It is almost like a "Runners High". All of the Interior Design Element are finally coming together, creating the dramatic vision of your project.
If you truly wish to create "The Wow Effect", do not skip this critical step. Your investment is too great, not to ensure a final dramatic effect. Always use a design board or concept board on any Interior Design project.
5. Understanding … the Principles of Layering Color, Texture, and Effect, will determine the Success of your Project
Think about it, almost everything that is appealing to the eye, was created with layers of Color, Texture, and Effect. We love to look at things that incorporated the "Principles of Layering".
Color and Texture are the tools you work with, and Effect is that intangible that is generated when you bring the layers together.
Think of the seasons, how in the Fall, the colors naturally compliment each other. If the wrong colors were introduced, you would not have the same effect.
Your layers will include, your Floor Plan or Unique Spaces of Opportunity, Paint, Italian Venetian Plaster, Faux Finish, Wallpaper, Ceiling Finish, Flooring, Fabrics, Furniture, Drapery, Lighting, Accessories, and Plants.
There truly is an art to layering. On your design board you will learn first hand about the principles of layering. Your senses will tell you immediately what is working and what is not creating drama.
Invest some time to learn more about "The Principles of Layering". There are many good books on this interesting subject. Dramatic Interior Design can only be created in layers.
6. Lights, Camera, Action… You are the Director. Learn more about the Importance of Home Staging
Staging is the process of creating the mood, ambiance, and feelings, for a designated are. This is such an important step to learn.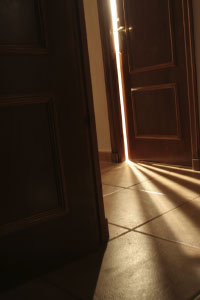 Correctly staging the area that… precedes your next area of opportunity, is critical to creating "The Wow Effect".
If you have too many colors, decorative items, or visual confusion going on in the staging area, this can and will distract from your unique spaces of opportunity.
Staging will create the maximum effect and control the visual emotion as you move through your home. Drama and effect are rarely created by accident.
Remember, "You Are The Director". How you set the stage, light the room, choose yours colors and texture, will determine the success of your Interior Design Project.
Learn more about the "Importance of Staging" and "How to Stage you Home". If this is done correctly, walking through your home will be like reading a great novel. You cannot wait to get to the next room or chapter.
7. Are you Looking for New Interior Design Ideas? … Meeting with an Interior Designer and a Professional Decorative Artisan can put a smile on your face
Everyone is always interested in a good idea. If you feel you would like to discuss your ideas and your project with someone else, I would strongly encourage you to meet with an Interior Designer and a Professional Decorative Artisan.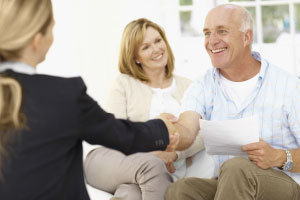 There is no obligation for this meeting, but you will be surprised how your project will become focused almost immediately. Ask around to your friends for referrals, to view some of there previous projects, and also discuss their fees.
Everyone will not need an Interior Designer. But there may be times, when the layers of your Interior Design project are not coming together. When this happens, meeting with an Interior Designer may be one of the best decisions you ever make.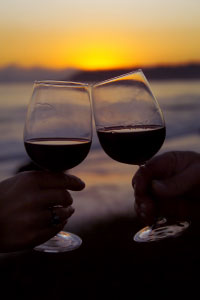 Finally, creating "Dramatic Interior Design" is a challenging process. You will spend many days of struggle and effort. At times the tension and difficulty of the process, will make you want to surrender. But I am here to tell you, if you stay with it, and invest the time…
"Someday in the still of your home, you may hear your friends or family members quietly whisper … Wow!"
"At that moment, no words need to be spoken, you know in your heart, … You Did It!"