Attention… Sioux Falls Home Owners, Contractors, Architects and Interior Designers:
"Who is Bella?"
"Click on our "Think Bella Blog" above to learn more about Bella and our history.
"What do they Do?"
"How can Bella Faux Finishes… Help Me?"
(1) Bella History, since 2005, Artists – Mark & David Nordgren at Bella Faux Finishes have been helping Home Owners, Home Remodelers, Home Buyers, Home Sellers, Interior Designers, Interior Decorators, Home Builders, Contractors and Architects with their challenging… Interior Design Decisions.
"Bella Faux Finishes, Specialize in… "Creating The Wow Effect" on projects!"
(2) Bella Helps You Solve Problems! – Creating Dramatic Interior Design is not easy. When Bella is invited to projects, we bring along a "Very Large Portfolio of Artistic Finishes" from around the world. With 15 years experience in the Creation and challenging Application of these Historic Finishes.
We also bring a Unique Insight and Successful history of Experience, Identifying where in your Home or Business, your Wow Opportunities are on your project and Why this is a Unique Area.
(3) Working with Bella: Our Portfolio of Past Projects, Client Testimonials, Bella Faux Finishes, LLC – Facebook Page – Recommendations and Reviews will share some personal insight into what past Clients have thought about working with David & I. Our Work Ethic, our Personality and our Unique Art.
You can be the judge if we have been successful in creating… "The Wow Effect".
"Quick…. "Scroll to the Bottom of this page", to view a few… Fun Bella Project Photos!"
(4) Summary of "Why you should Consider" working with Bella Faux Finishes:
"Free"… Interior Design Assistance, helping you with the challenging process on… "How to create… The Wow Effect"!
"Free"… Paint Color Consultation!
"Affordable"… Interior Painting
"Stunning"… Decorative Finishes
"Imported"…Italian Venetian Plaster
"Wallpapering Services &… Wallpaper Removal"
"Column Marbling, Switch Plate Marbling and other Unique Areas…"
"Wow Ideas" for Range Hoods, Niches, Tray Ceilings, Accent Walls, Dining Rooms, Bathrooms, Entryways, Family Rooms, Living Rooms, Bedrooms, Sunrooms, Bars, Wine Cellars, Man Caves, Marbled Switch Plates and many more Unique Areas…
David & I would love to Meet with you, Hear your ideas and View your project!
Let's Talk and Share some Ideas!
We would Love to Meet you, But… "You" are the One that needs to Reach Out!
(Note – There is never ever… a "Hint of Obligation" when you schedule a meeting. We are just Honored to meet with you, hear your ideas, view your project and Share our Ideas and Art!)
Bella Faux Finishes, LLC: Give us a Call to Schedule a Meeting. If we are not in, please leave a brief message, project you are thinking about and your name and phone number. We will get back to you as soon as we can.
(If we are out of town on a project, sometimes, we don't get back to you right away, but will call you back as soon as possible.)
Remember, You have to make the First Contact! Office (605) 362-5750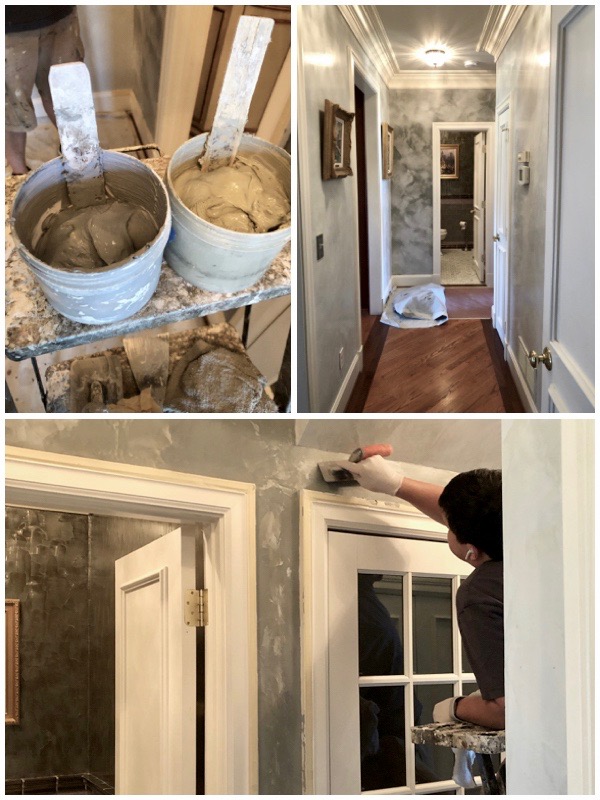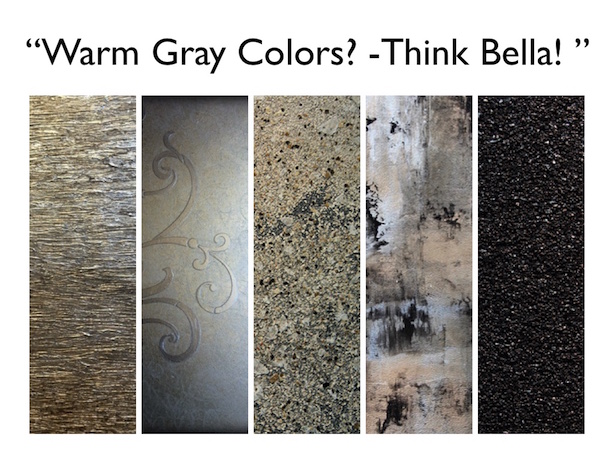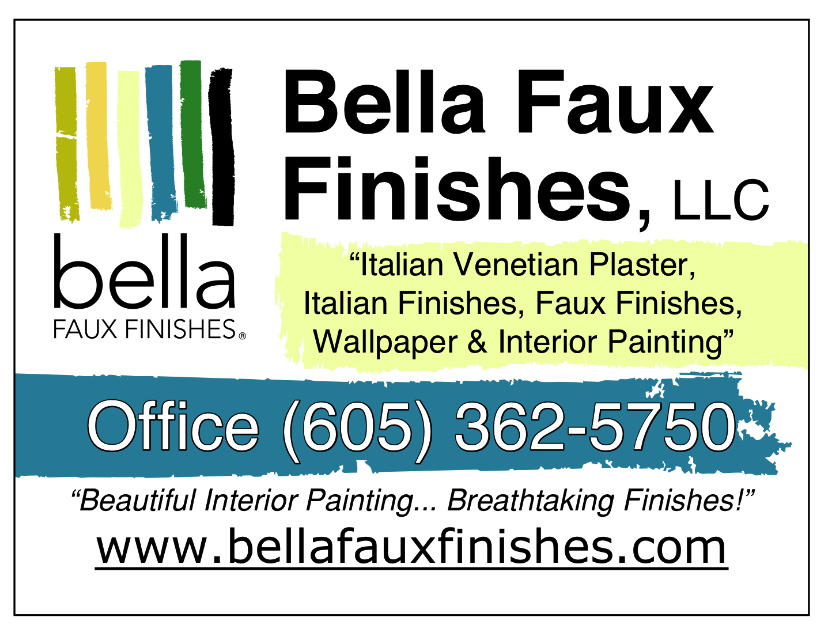 "Click to check our Better Business Bureau Rating"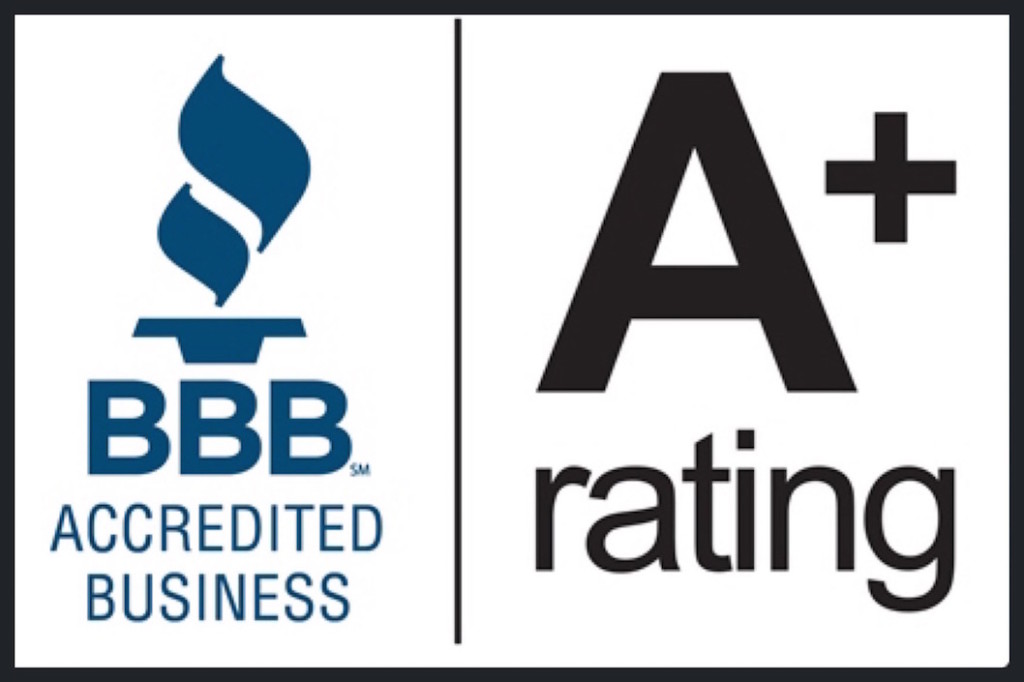 Bella Faux Finishes, LLC – Column Marbling – Artist – Mark Nordgren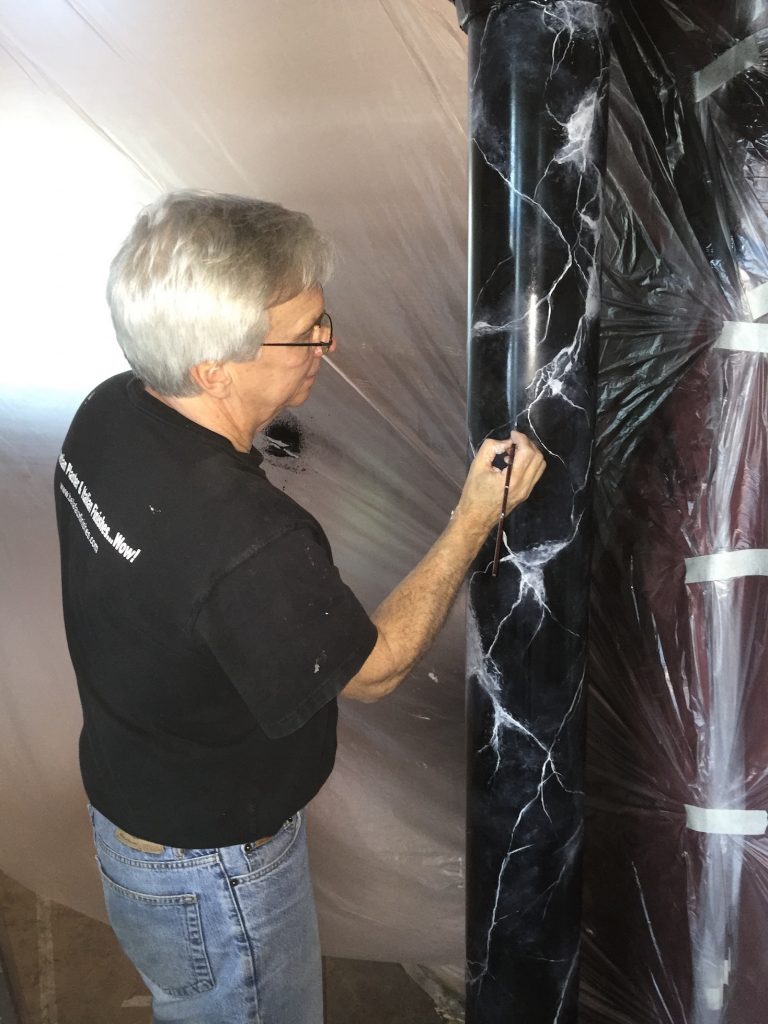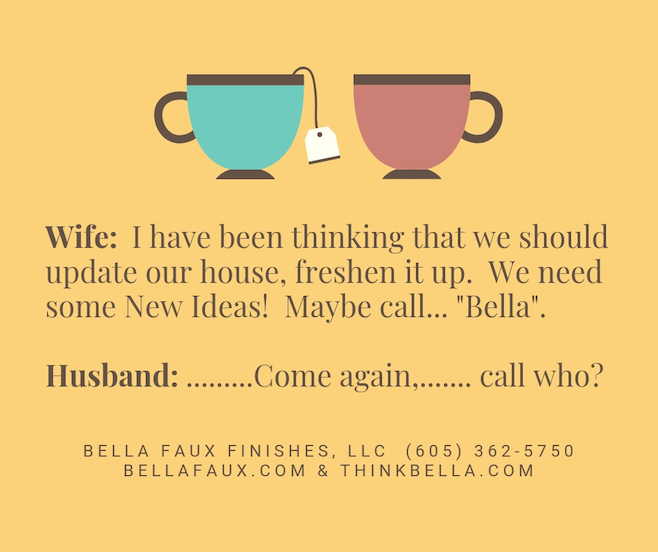 Bella Faux Finishes,LLC – Owners/Artists – David & Mark Nordgren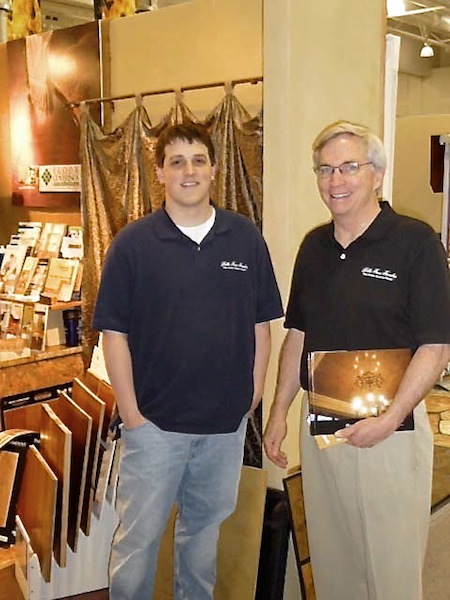 I know I am repeating myself, but again… Who needs Bella Faux Finishes? Homeowners, Interior Designers, Architects, Home Builders and Contractors
Since 2005, homeowners, contractors, architects and interior designers in Sioux Falls, South Dakota and beyond have trusted the Artisans at Bella Faux Finishes to give their homes and businesses the beautiful finish of their dreams.
Founder Mark Nordgren and son David Nordgren, have shared their passion for historic Italian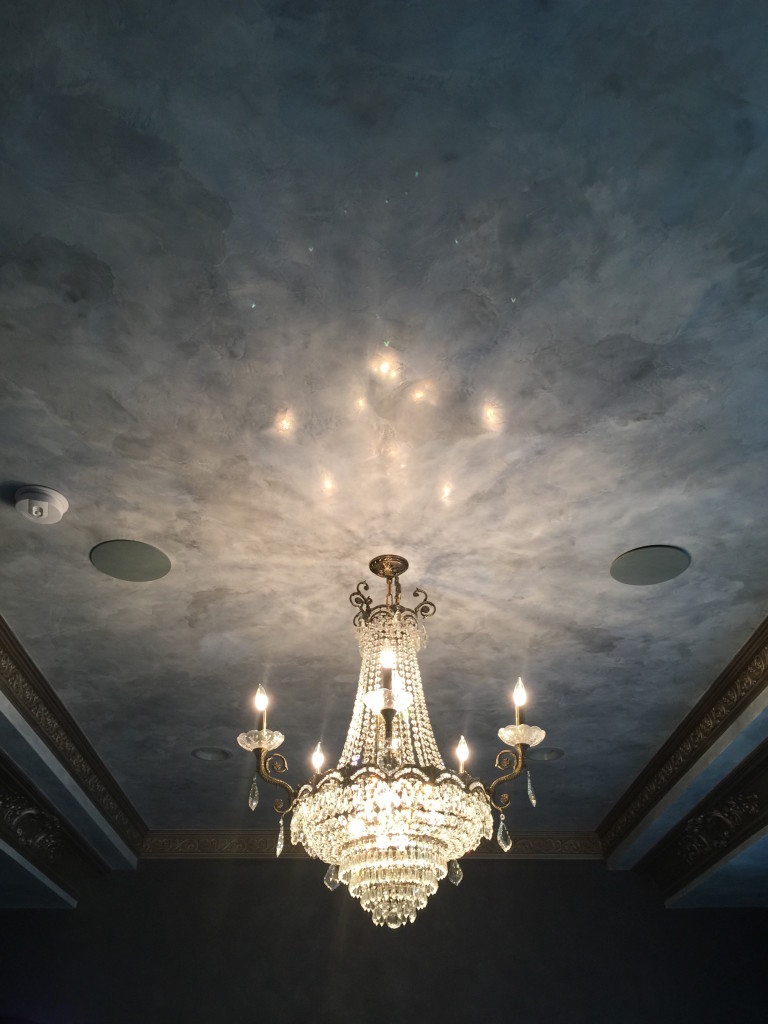 Art with others through their creation of stunning Faux Finishes, Faux Painting, Decorative Finishes. Bella Faux Finishes specialize in the application of imported Italian Venetian Plaster, Italian finishes and breathtaking Italian Art.
To learn more about the Bella Effect, view the Testimonials we have received. Here, clients have shared their experience with Bella Faux Finishes.
Also, Click on our Blog "Think Bella!"… above. It will give you many New Ideas for "Color, Texture & Effect" and present a variety of Interior Design Insights on "How to Create The Wow Effect" for your Project!
"If you would like to view our most recent projects, Like Us on Facebook. This is where you will be able to see most of our New Decorative Finishes and New Projects… First!"
Would you like to share your project and schedule a meeting?
Our Schedule can get busy and full through the year, so call us early in your project, we would Love to see your project!
Quickest Way to Meet!
Contact Us: Call or Text – David Nordgren at (605) 201-1759 to schedule a meeting.
"Like Us on Facebook! – Bella Faux Finishes, LLC" – This is where we share our New Decorative Finishes and New Projects First! If you are looking for New Interior Design Ideas, Bella Faux Finishes is a Valuable Resource! Read the Recommendations and Reviews we have been honored to receive from Clients.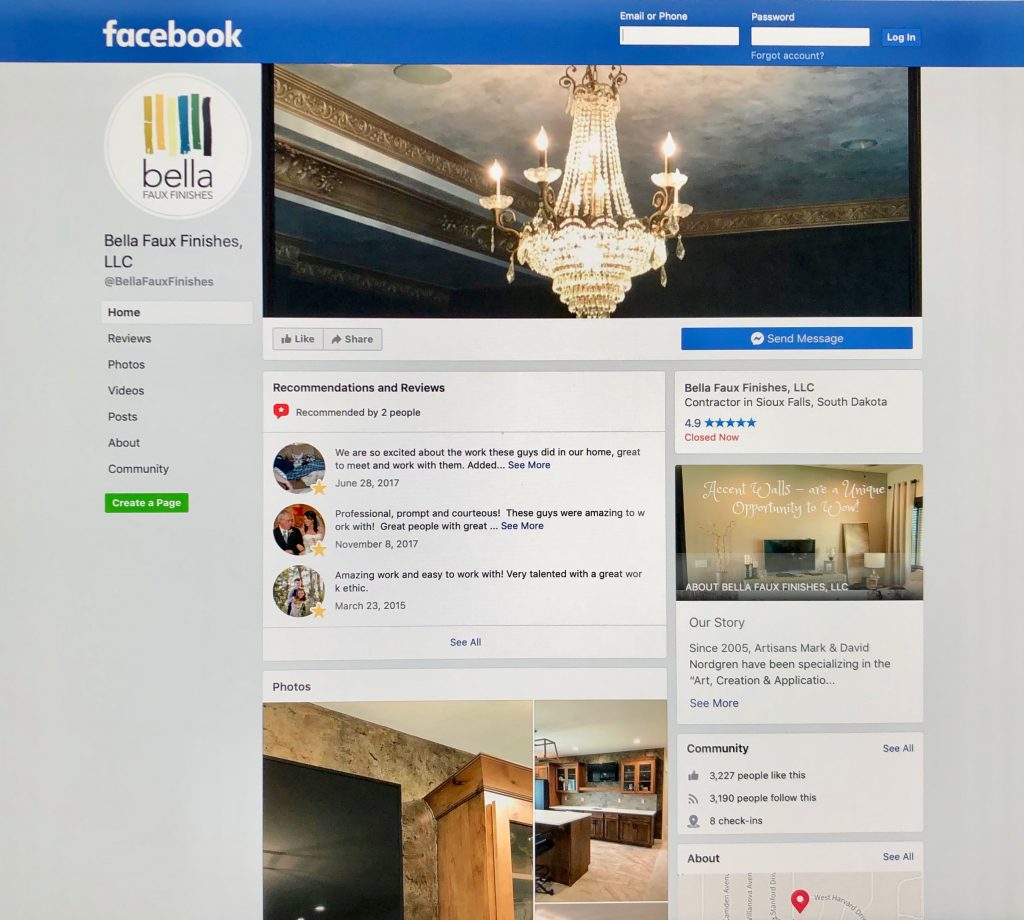 To help make your home or business a masterpiece, Bella Artists will travel to areas both far and wide. If you city is not listed below, do call, there is really no limit to where the Artisans at Bella Faux Finishes will travel for a unique project.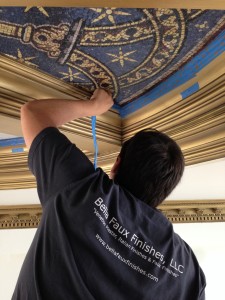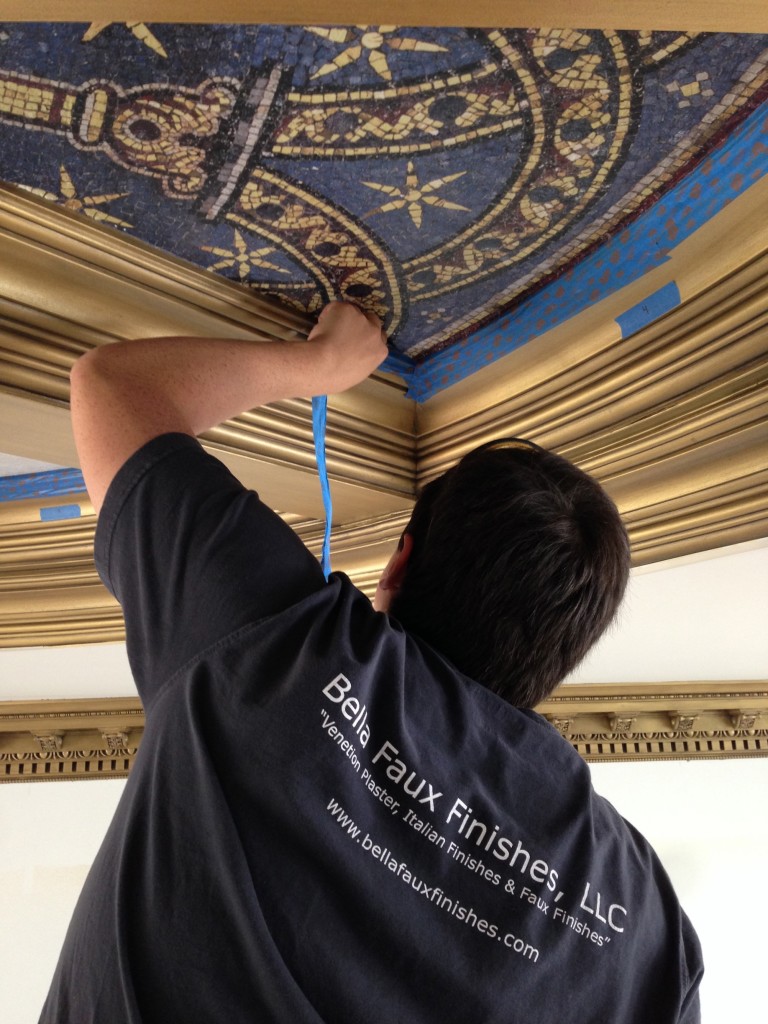 Sioux Falls, South Dakota
Sioux City, Iowa
Dakota Dunes, South Dakota
Wynstone Estates, South Dakota
Lake Okoboji, Iowa
Lake Madison, South Dakota
Brookings, South Dakota
Watertown, South Dakota
Mitchell, South Dakota
Rapid City, South Dakota
Omaha, Nebraska
Minneapolis, Minnesota
Des Moines, Iowa
Fargo, North Dakota
La Crosse, Wisconsin
St. Paul, Minnesota
Kansa City, Missouri
Las Vegas, Nevada
Get the 'Wow Effect' in Your Home or Office
Understanding the balance of color & texture is key to creating the "wow effect." Where are your interior design opportunities?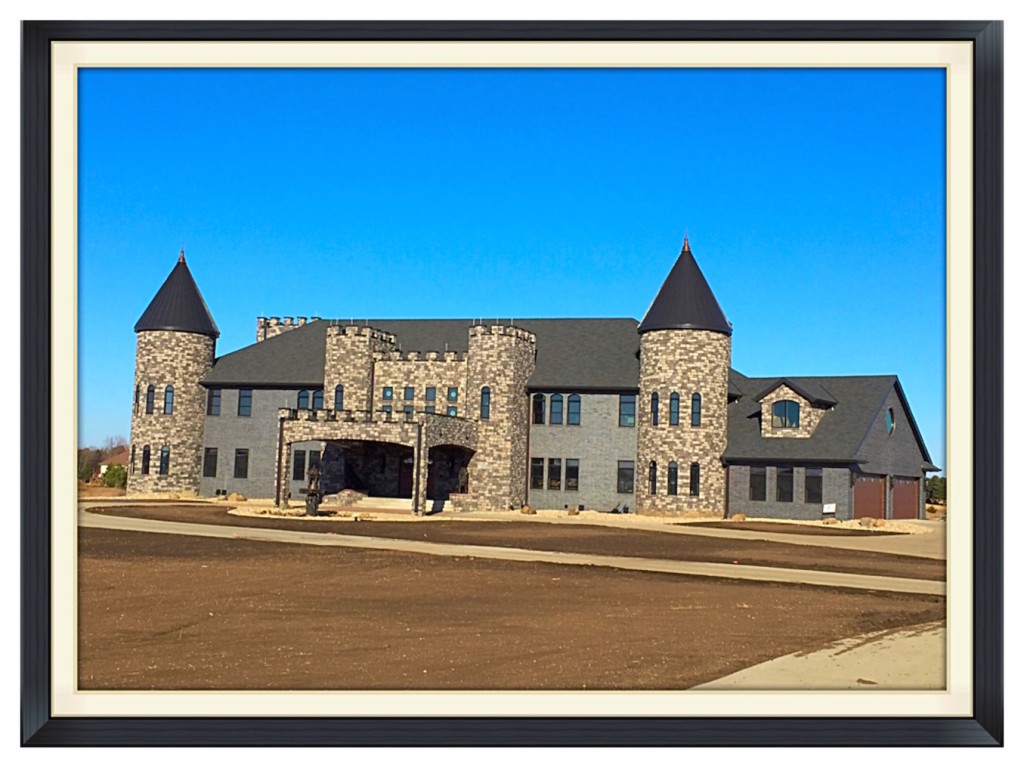 We can not stress just how important it is for you to approach each interior design project with a fresh pair of eyes. For ideas on your next project, view our interior design gallery and Before and After photos.
Here are just a few of common areas of your home or business we can help transform into a work of art:
Tray Ceilings
Barrel Ceilings
Accent Walls
Fireplaces
Niches
Range Hoods
Wine Cellars & Bars
Columns
Bathrooms
Bedrooms
Dining Rooms
Kitchens
Entry Ways
Stunning Decorative Finishes and New Interior Design Ideas for Sioux Falls, SD, Sioux City, IA, Dakota Dunes, SD & Beyond…
Faux Painting, Faux finishes, Italian Venetian Plaster, Italian finishes… What are they and how are they different?
At Bella, we have Decorative Finishes and Faux Painting to fit nearly every interior design budget. Can't figure out which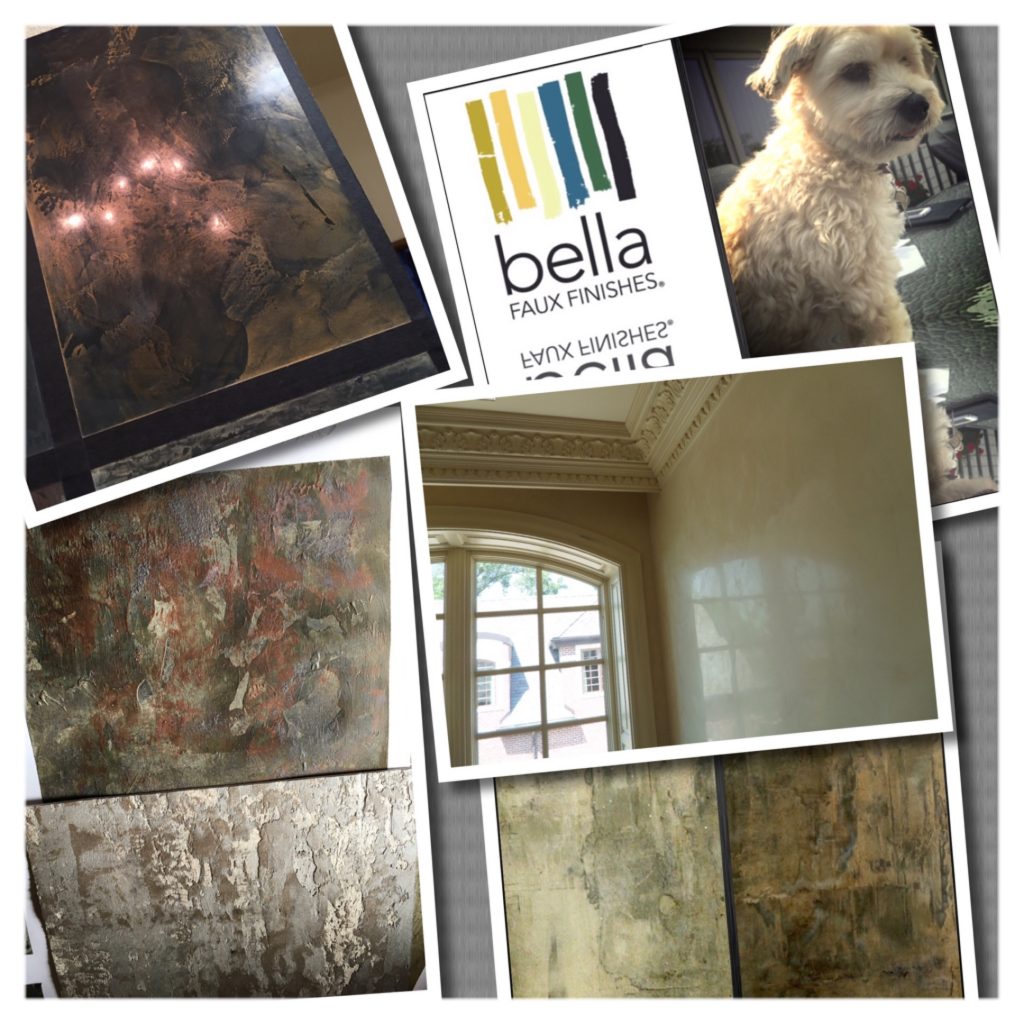 of our Sioux Falls, SD Decorative Finishes is the right choice for you? Contact us today to speak to one of our esteemed customer service representatives and get the help you need to plan the full scope of your interior design project and the cost involved.
South Dakota Interior Painting, Wallpapering and Wallpaper Removal
Need help choosing wallpaper or paint colors? Bella Faux Finishes offers free consultations on every interior painting and wallpapering service we provide.
Are you tired of your current wall colors? Feeling a bit overwhelmed after looking at one too many paint color fan decks or wallpaper samples? The challenge is to try and understand the aspects and power of color.
Mark Nordgren, can assist you with choosing the perfect color, that can help you control the mood and drama of any room. Introduce the perfect texture with your new paint color and you will see why Bella Faux Finishes is a valuable resource if you are just beginning a new project.
'Think Bella… for your next Design Project! Beautiful Painting…
Breathtaking

Finishes!'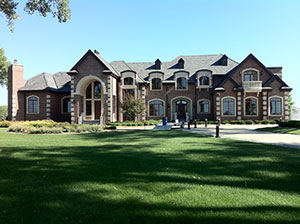 As always, it is an honor to be invited to share our love of art in some of the most unique homes in the Midwest. The love we feel for our work is evident on any size project…large or small. And the relationships and friendships we have formed along the way are evident in the service testimonials we have received.
But don't take our word on it. See for yourself why we are the Midwestern region's top choice for Faux Painting, Decorative Finishes, Italian Venetian Plaster, Faux Finishes, Italian Finishes, Interior painting and Wallpaper Services.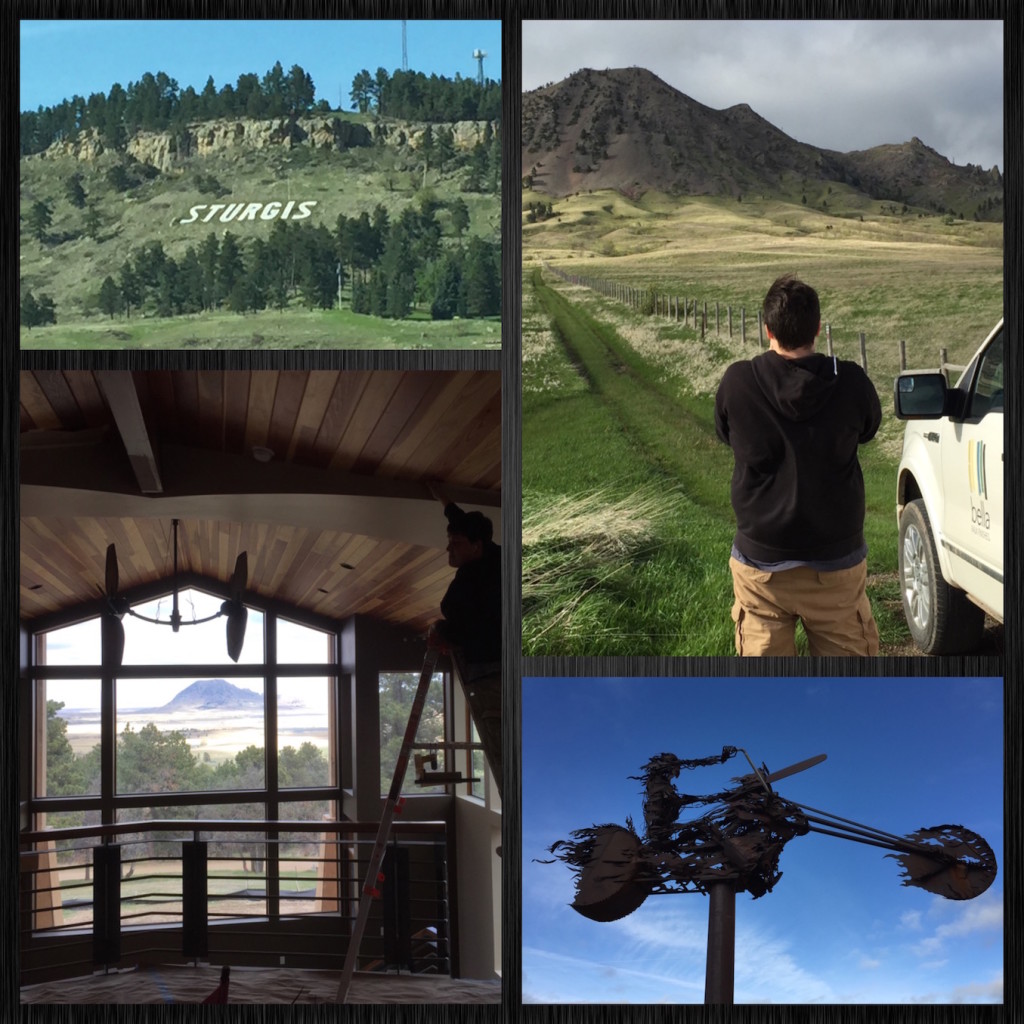 In addition to Sioux Falls, South Dakota, Bella Faux Finishes proudly serves Sioux City, IA, Dakota Dunes, SD, Wynstone Estates, SD, Lake Okoboji, IA, Rapid City, South Dakota, Sturgis, South Dakota Lake Madison, South Dakota Omaha, Nebraska, Minneapolis, Minnesota, St. Paul, Minnesota and surrounding areas of the U.S. Midwest.
For Unique Projects beyond this area or Out of the States, Please Call! We would love to discuss your project and share ideas for Decorative Finishes.
We will bring a Talented Group of Artisans to your project, to create the "Highest Level of Italian Venetian Plaster Finish". A Real Marble finish imported from Italy! The Italian Venetian Plaster finish is… "Cool to the Touch",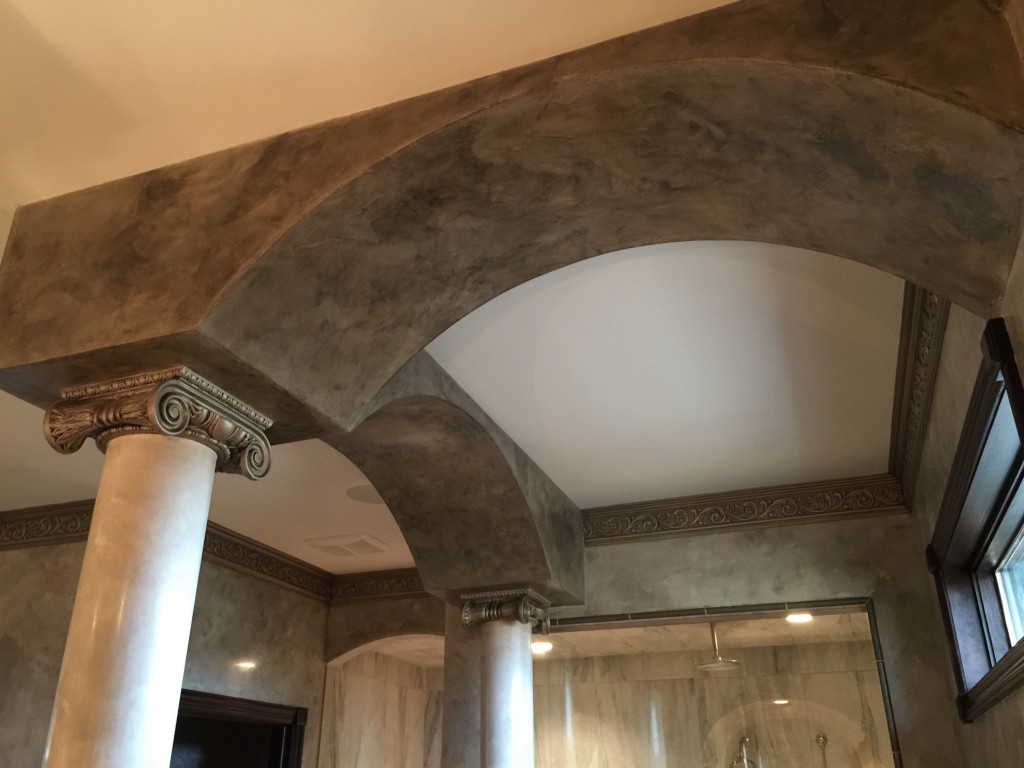 presenting a "Deep Rich Marble Shine", with "No Trowel Marks" indicating… how the application was applied. "Note – No wax is added to create the shine." The shine comes from the rich marble content in the Italian Venetian Plaster imported from Italy. Wax can be applied for protection, if needed.
Also remember to, "Like Us" on Facebook, here is where we share most of our projects first and you will be the first to see our Art!
"If you would like to learn more about Bella Faux Finishes, our Passion for this Art and our Philosophy to carry forward the Ancient Techniques from past Italian Artisans, please call.
Our Goal, is to create a Work of Art, always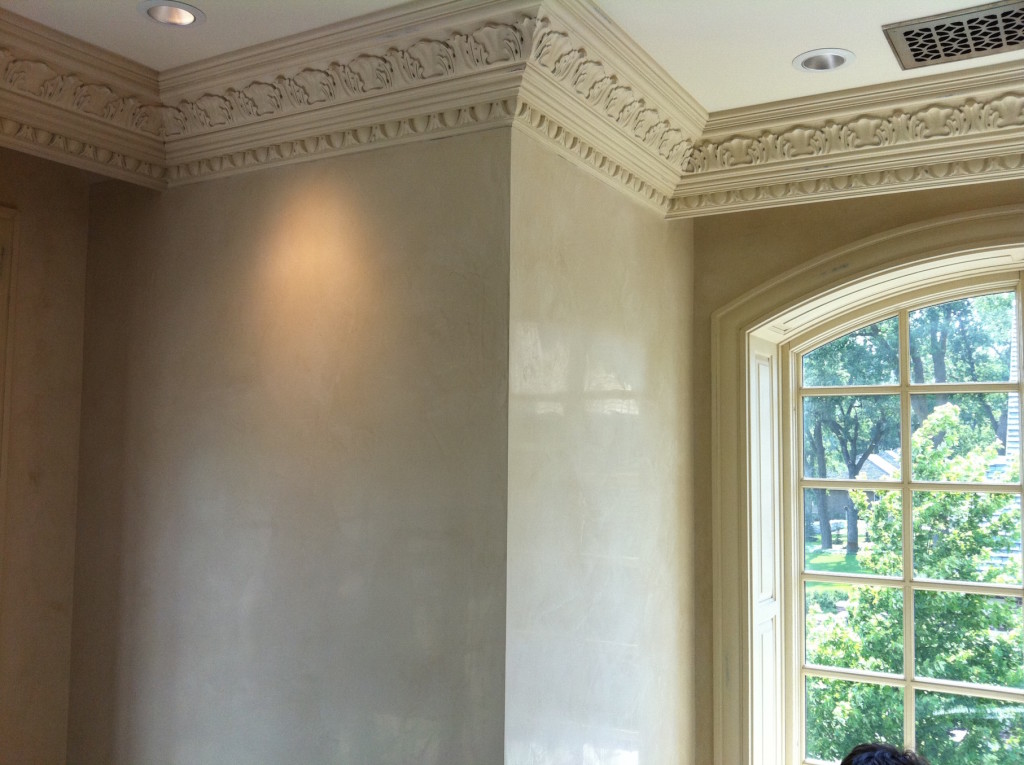 seeking the Perfect Finish for your Home or Business. Give us call, we are Great Listeners, we would love to hear about your project! You can also reach us on our Request a Quote Link"
Mark & David Nordgren – Master Artisans

But if you Want to get on our Project Calendar right away, the Quickest Way to Meet with us is to:
Contact David Nordgren at (605) 201-1759. Just Call or Text him and he will get back to you to schedule a meeting.
Also, our website is really easy to remember…
"ThinkBella.com" or "BellaFaux.com"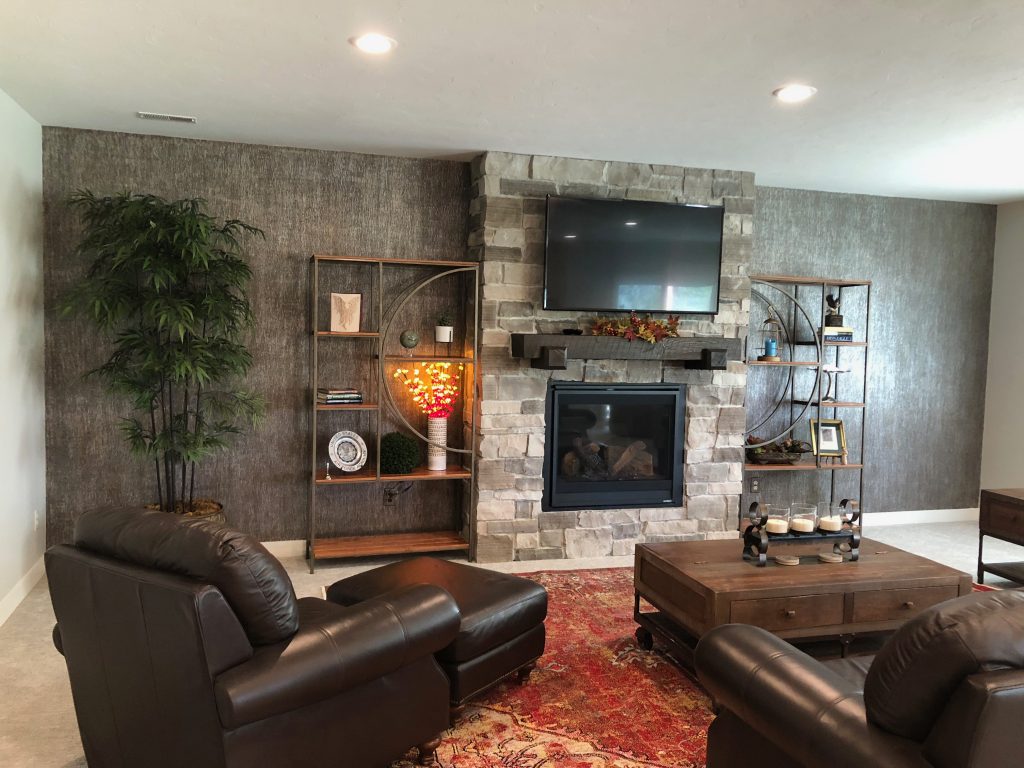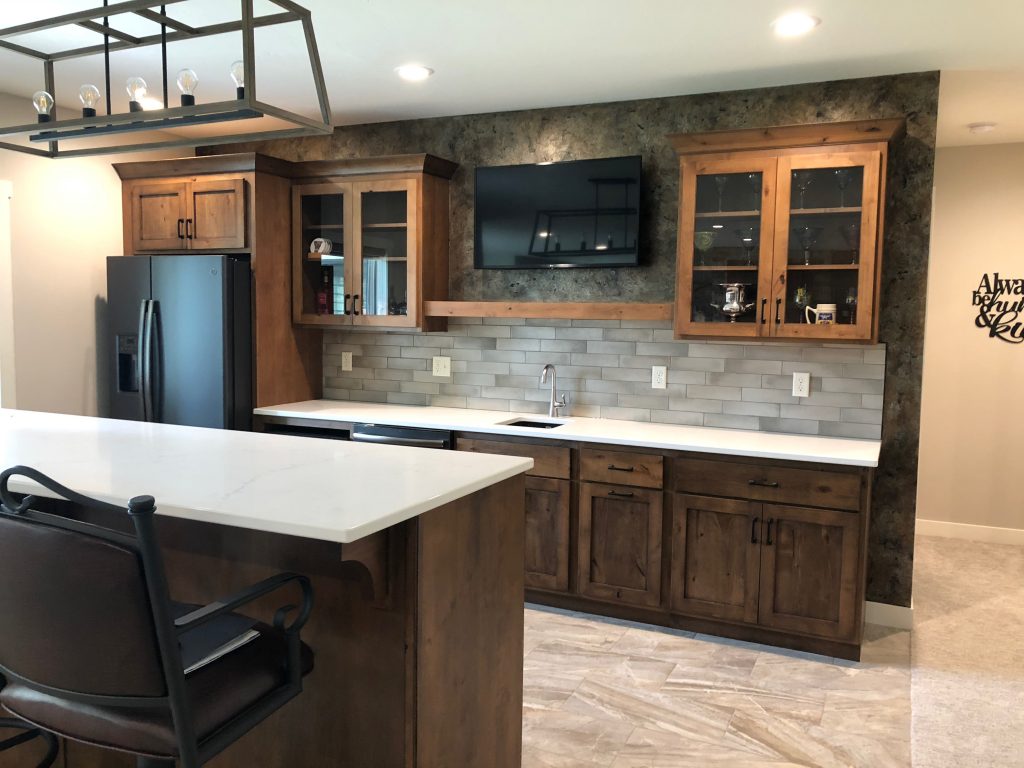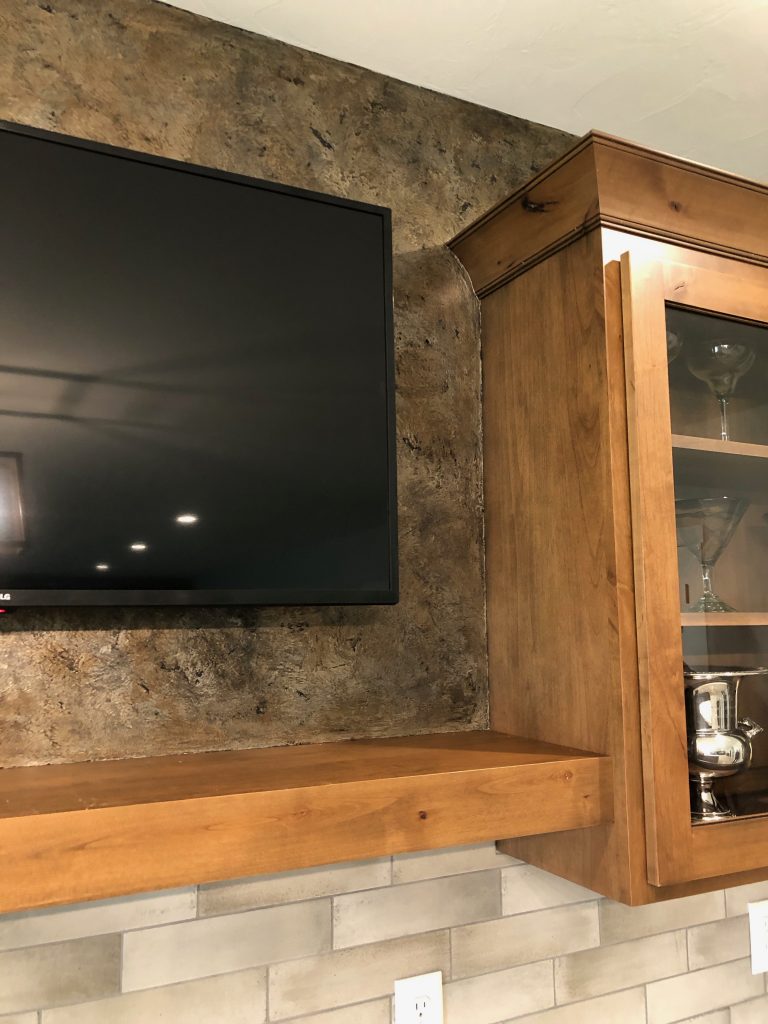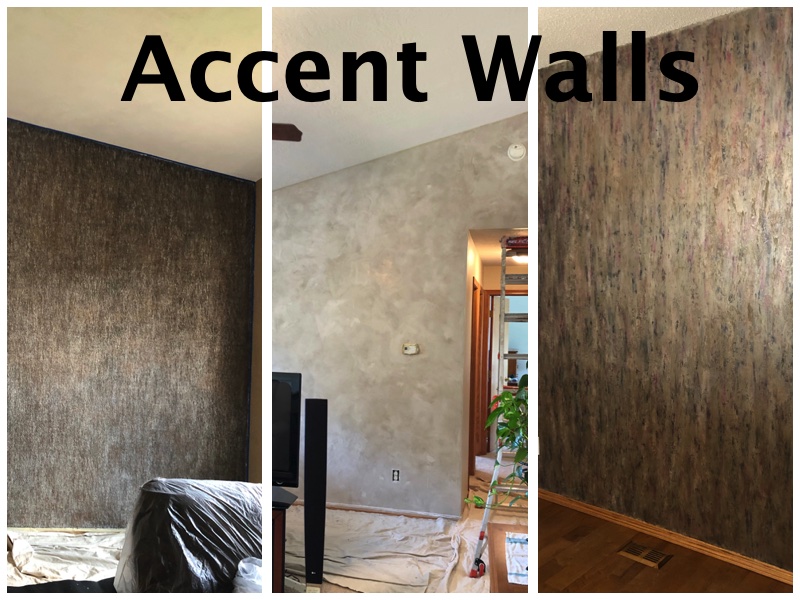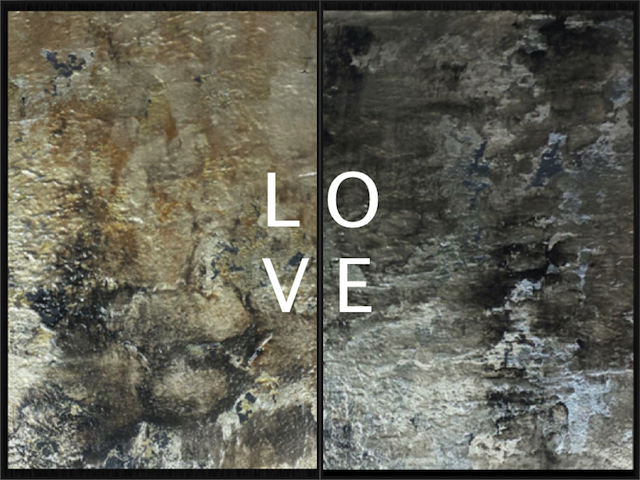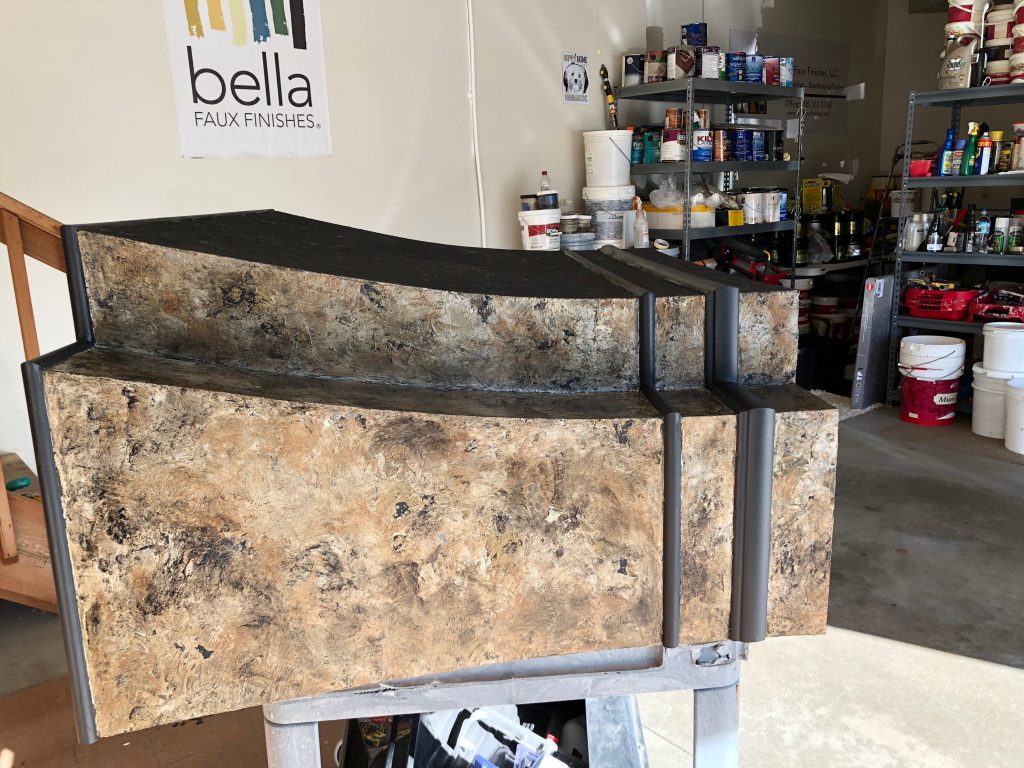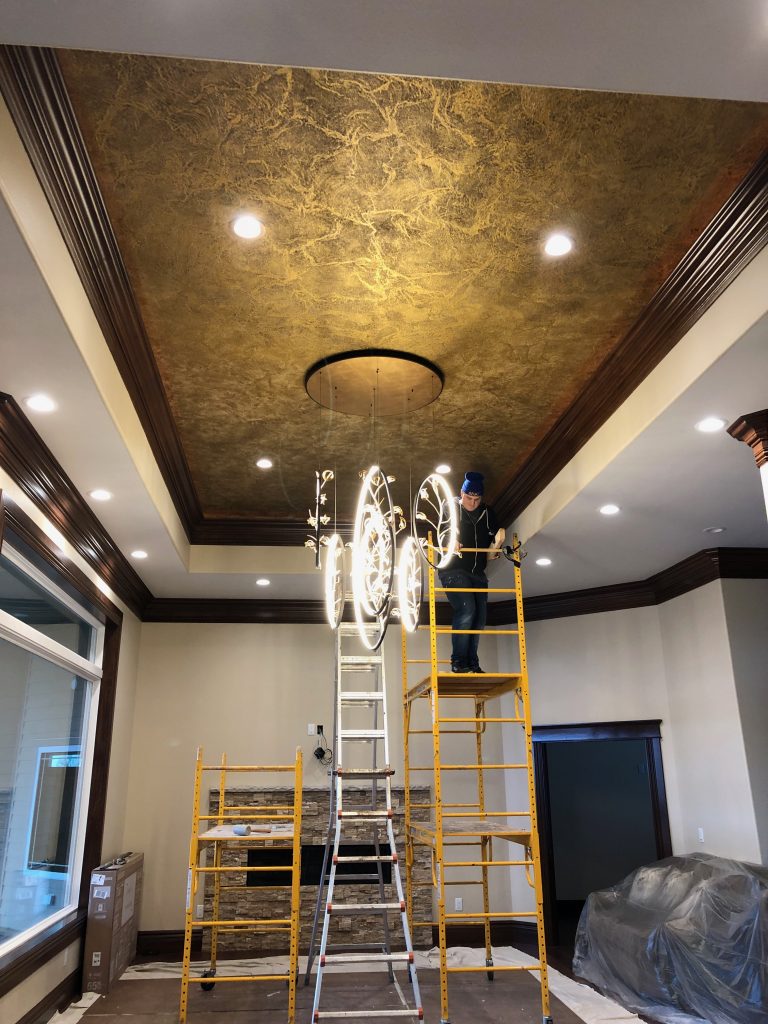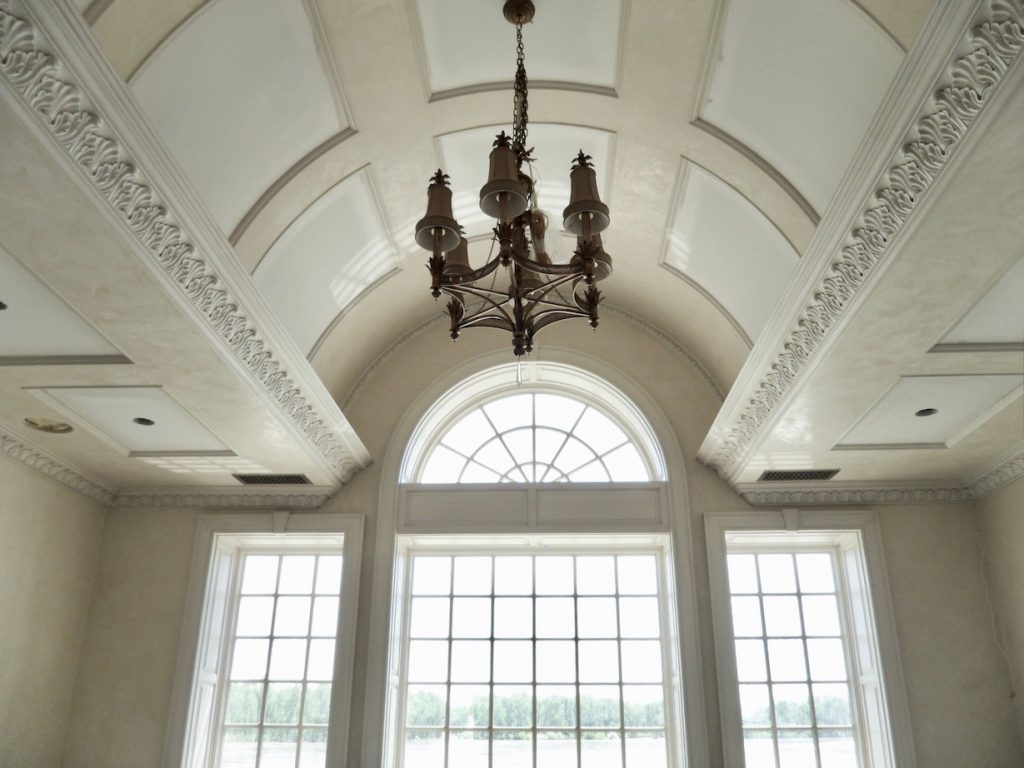 Bella Faux Finishes, LLC – Artist – David Nordgren
Below, a Unique "Chevron Design. But instead of using a common paint, we applied a… "Stunning Decorative Finish"!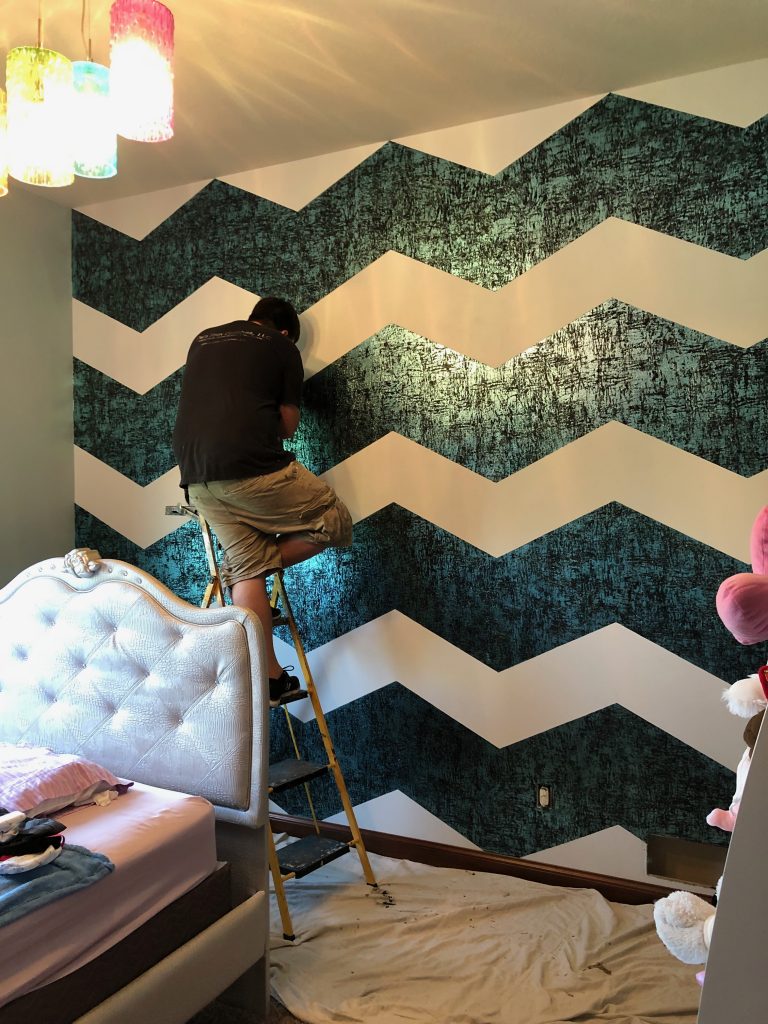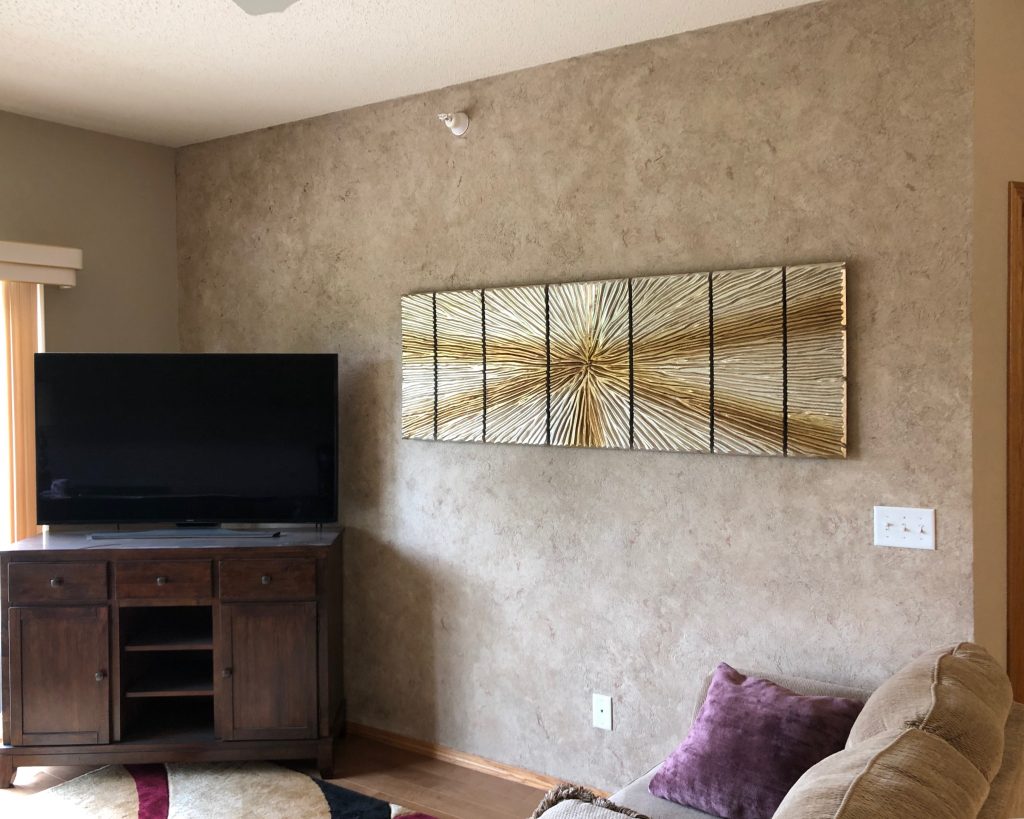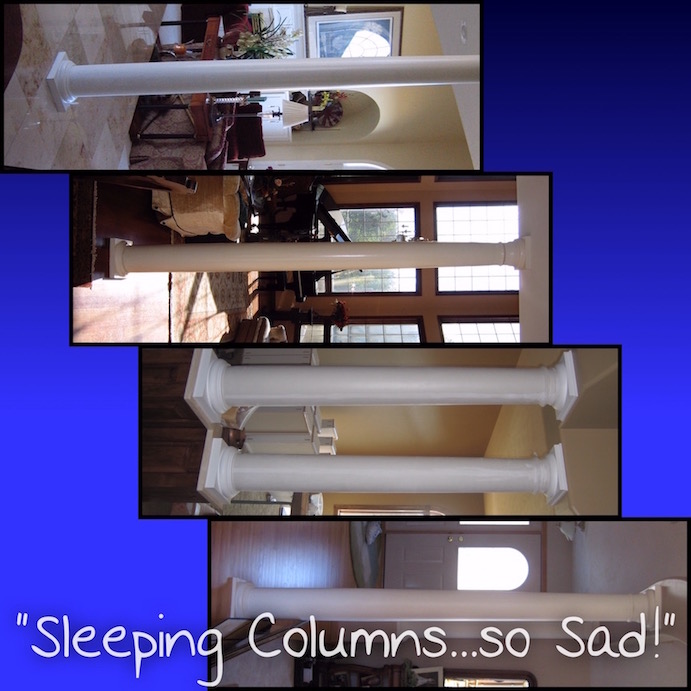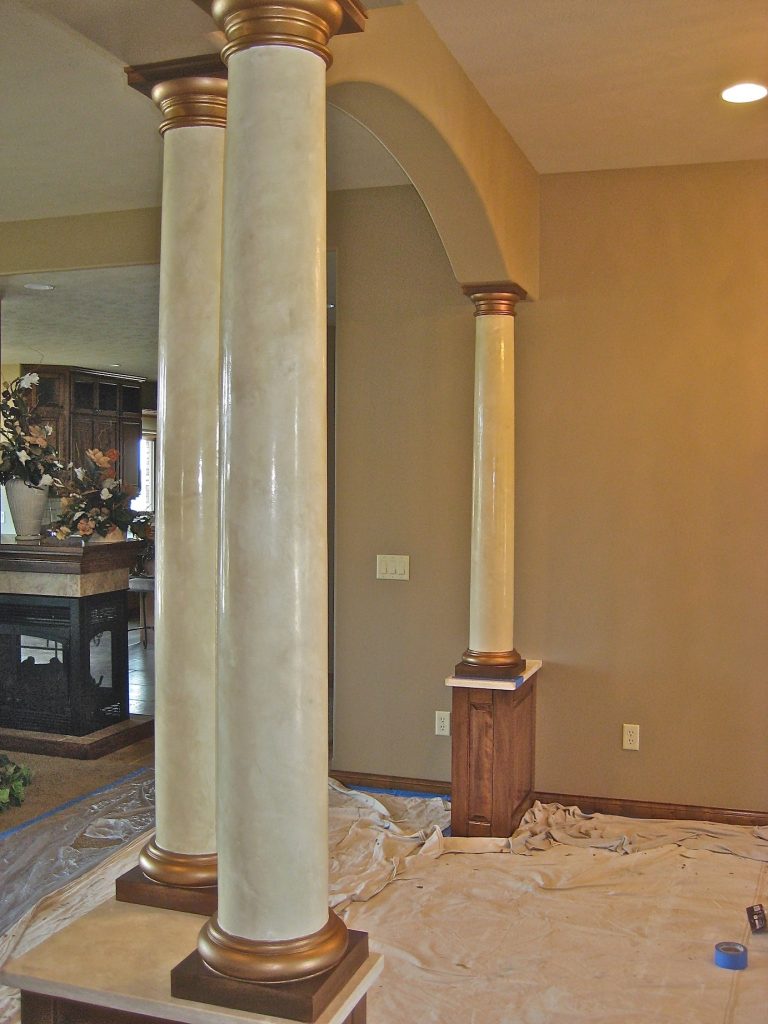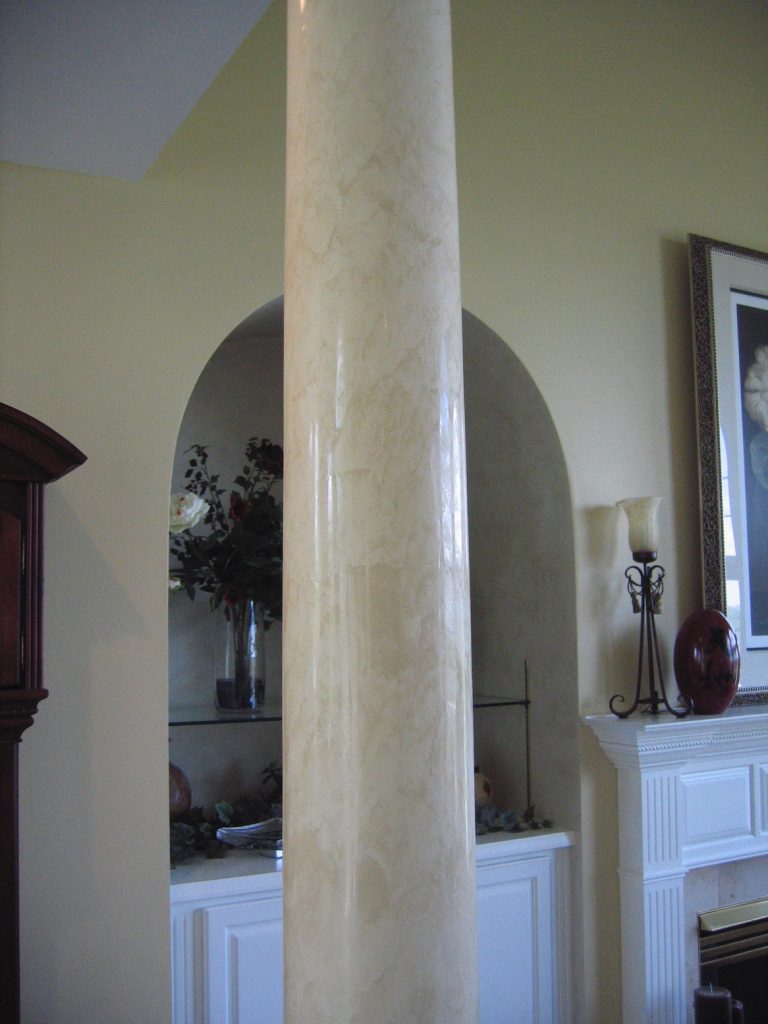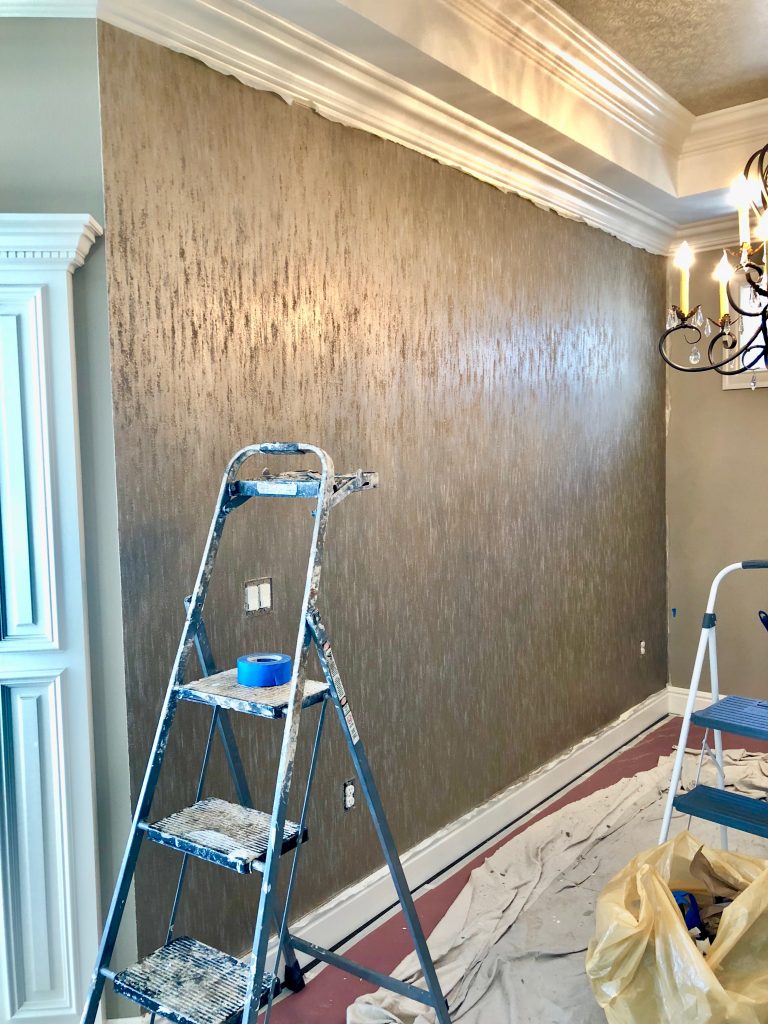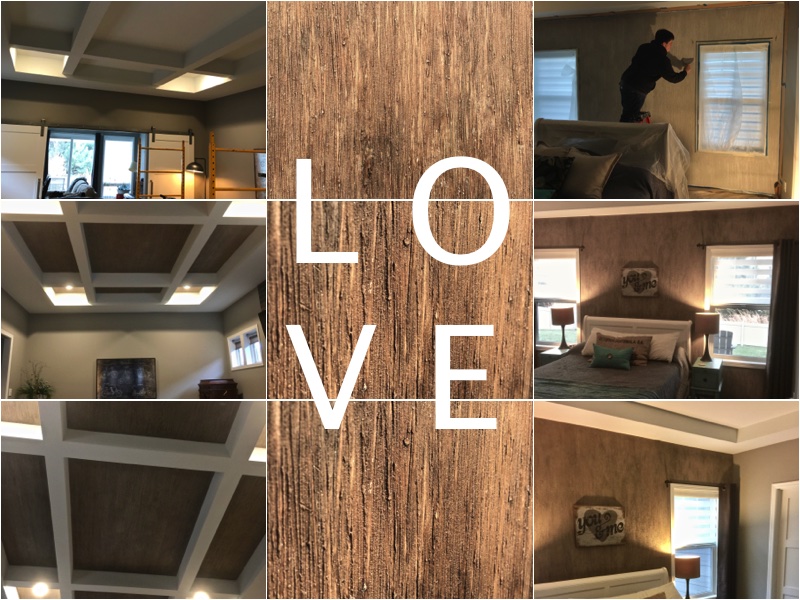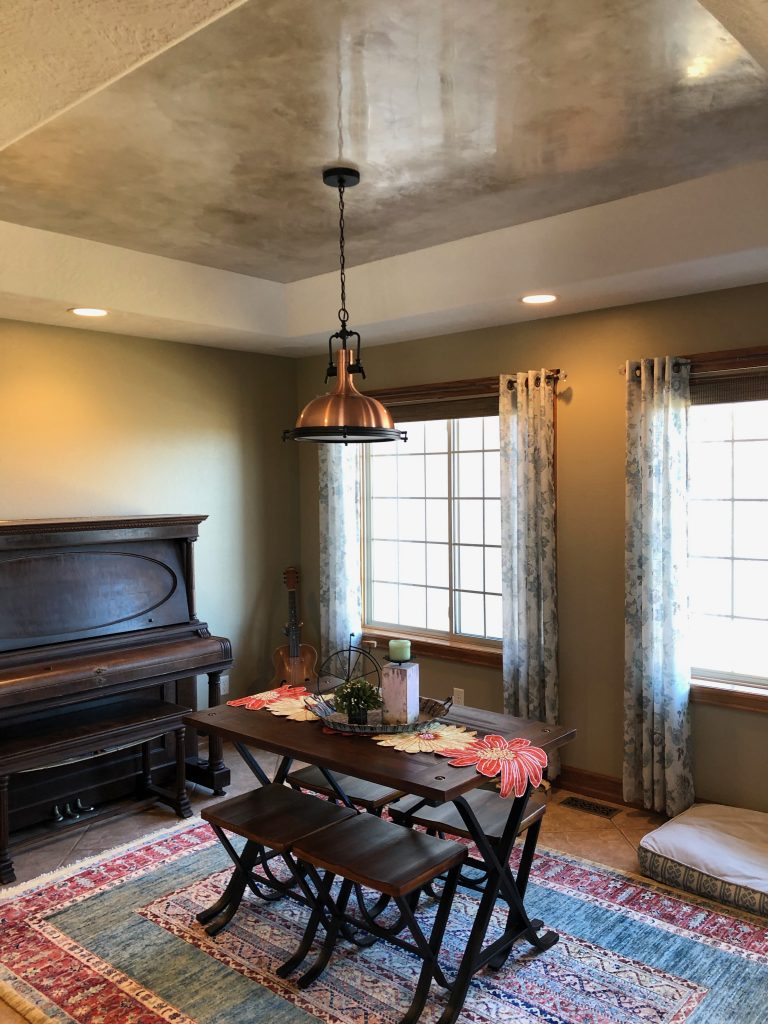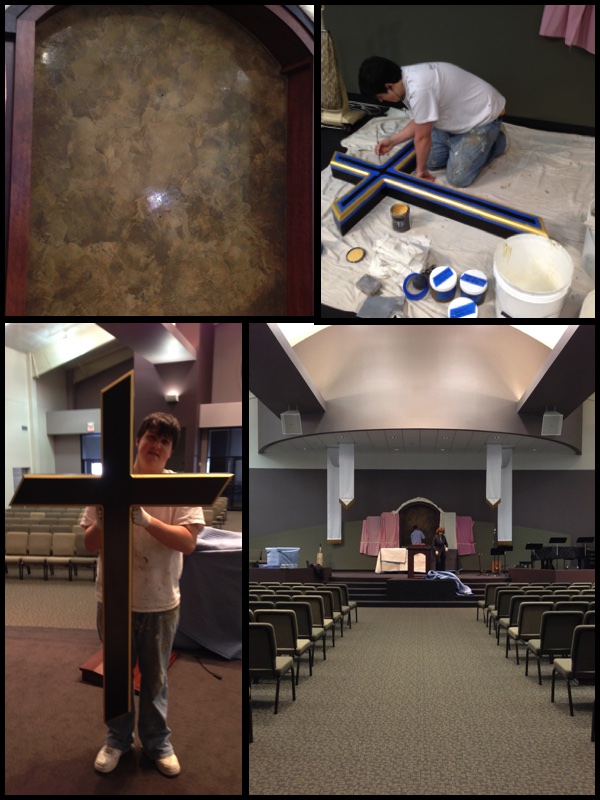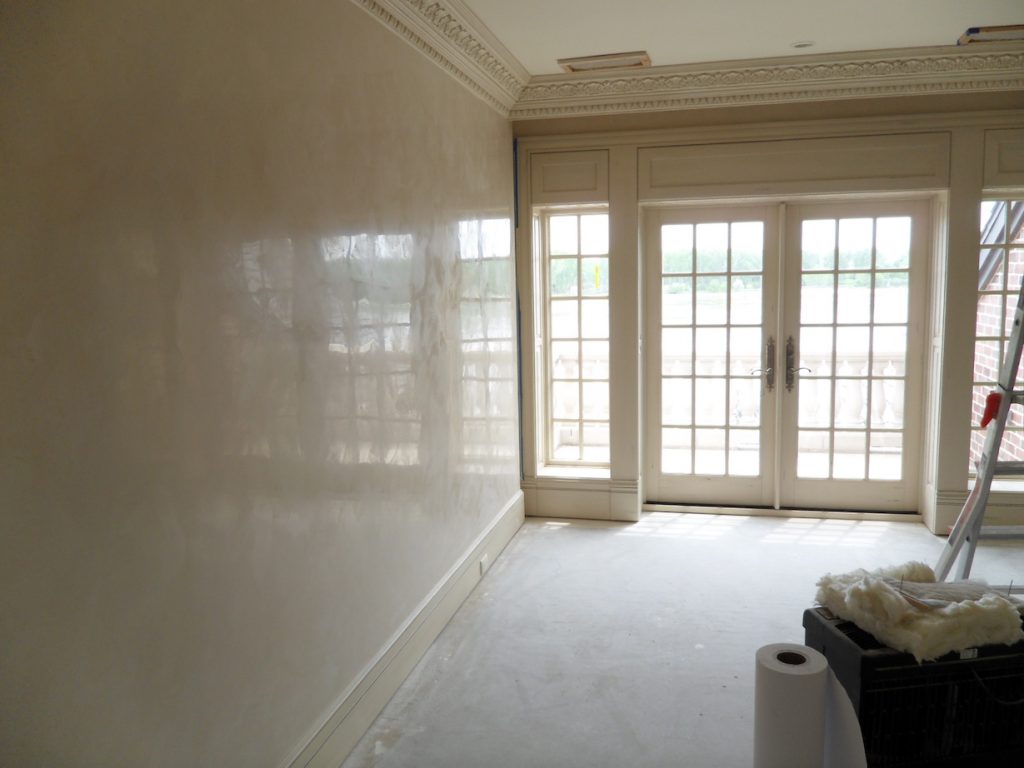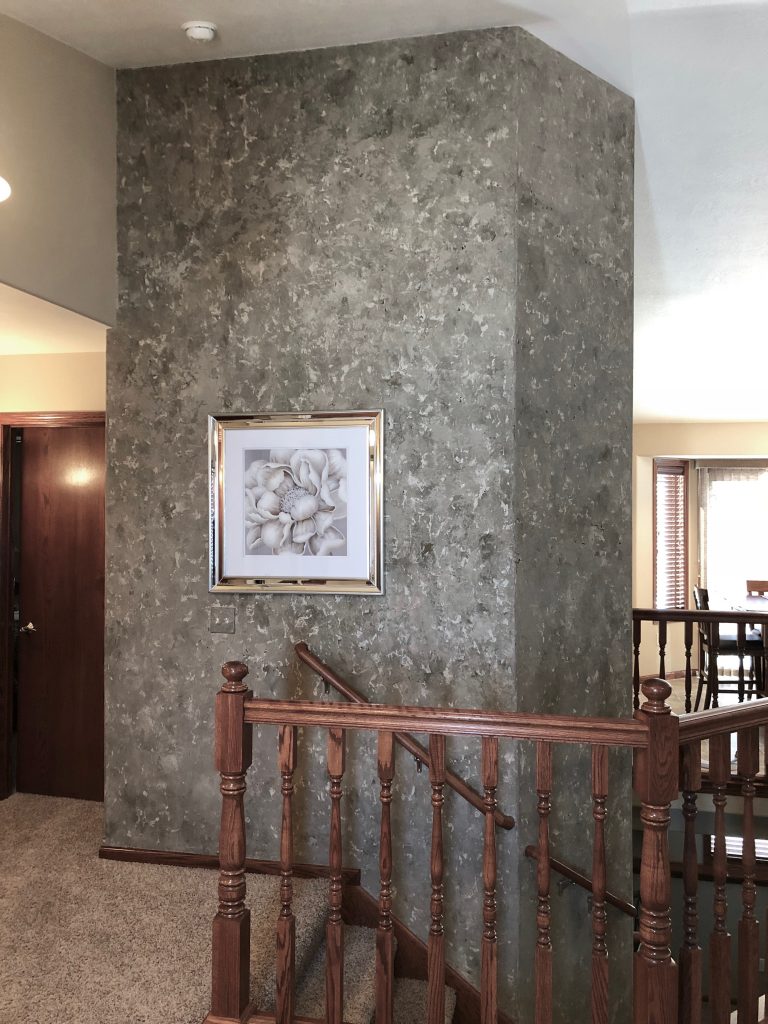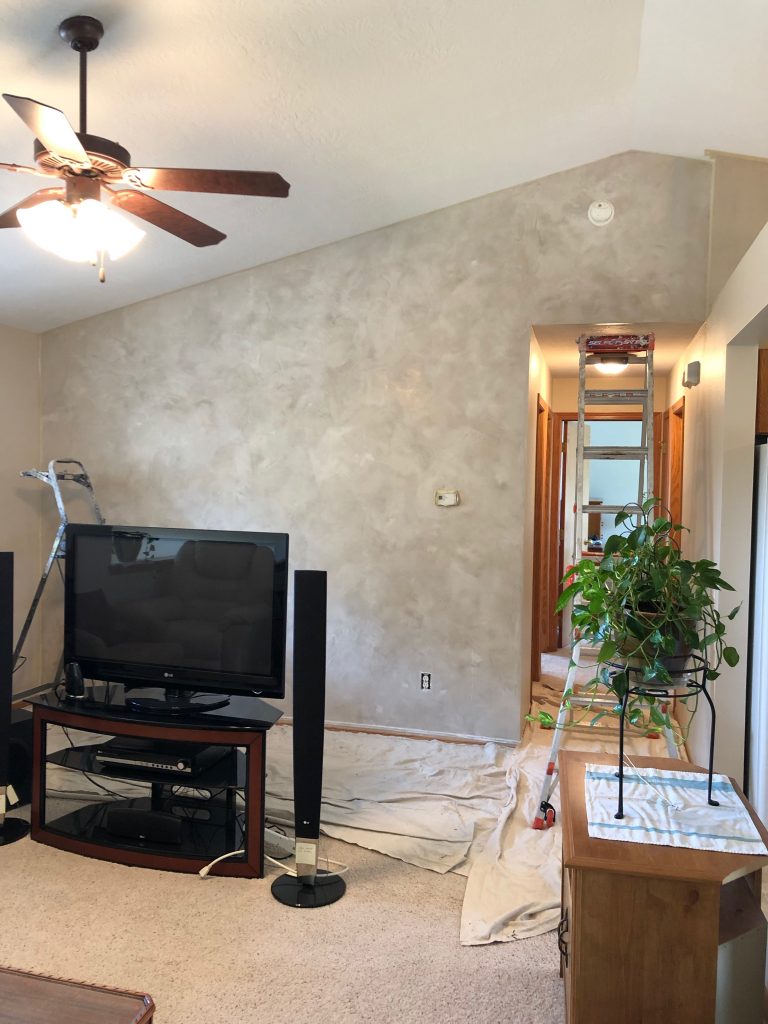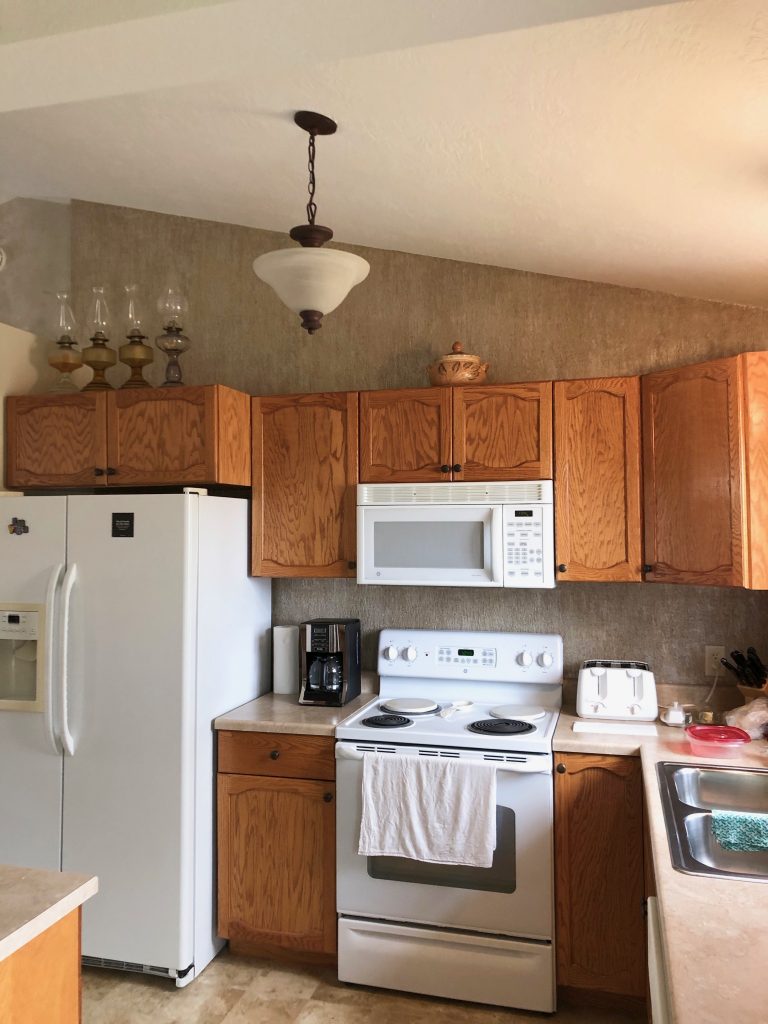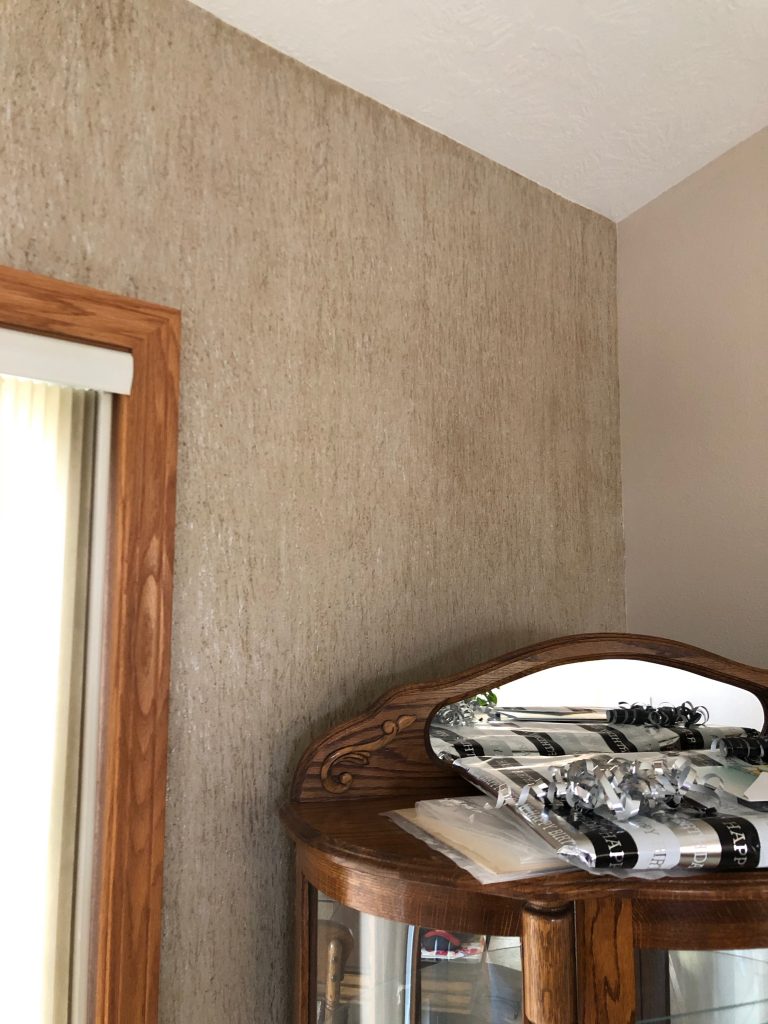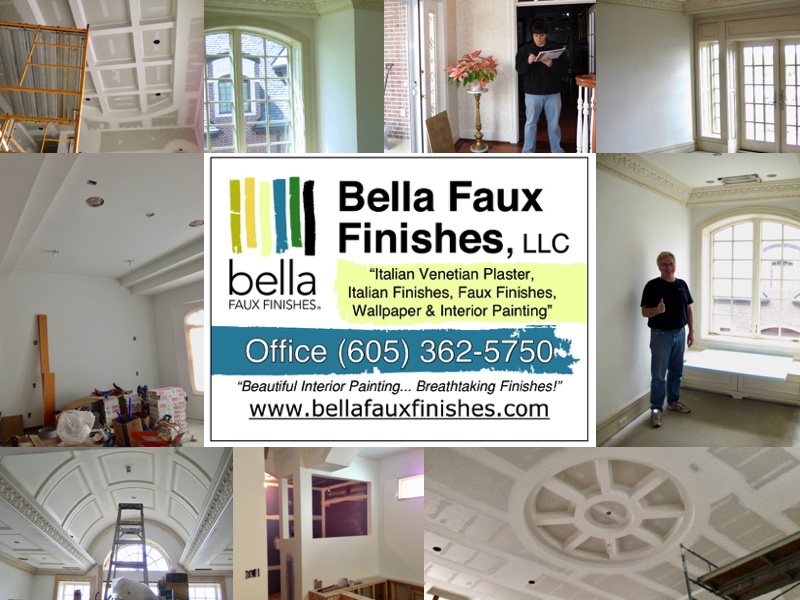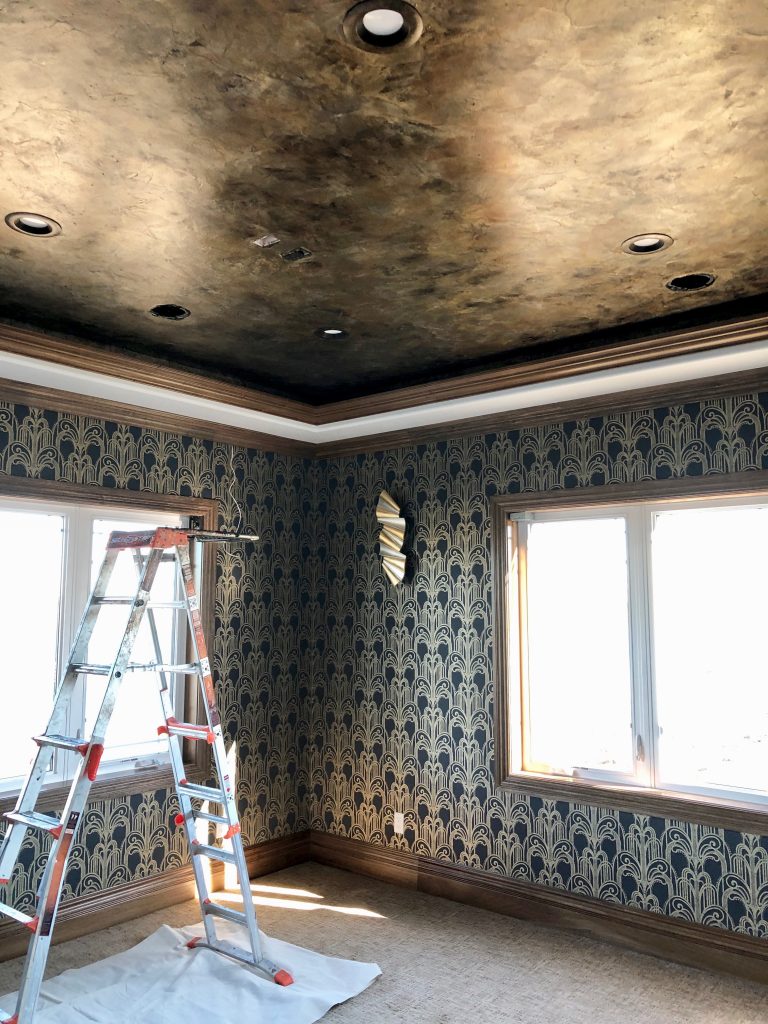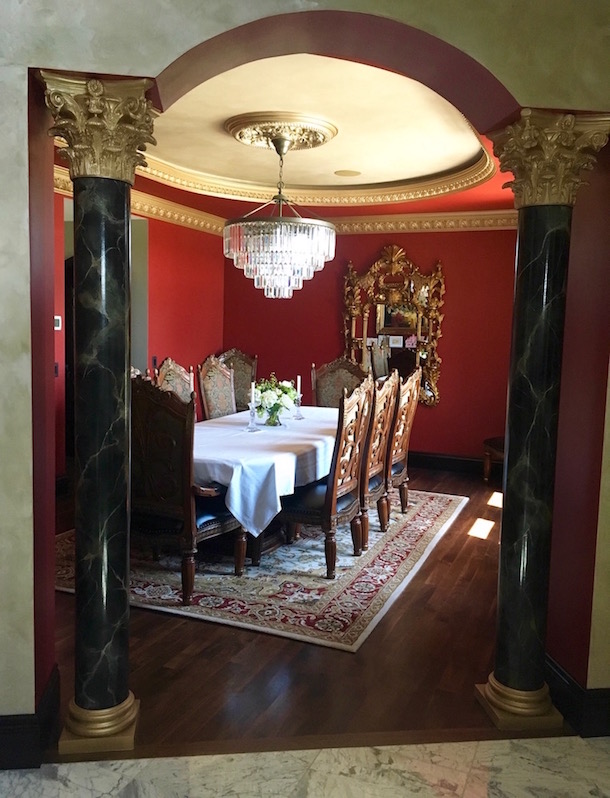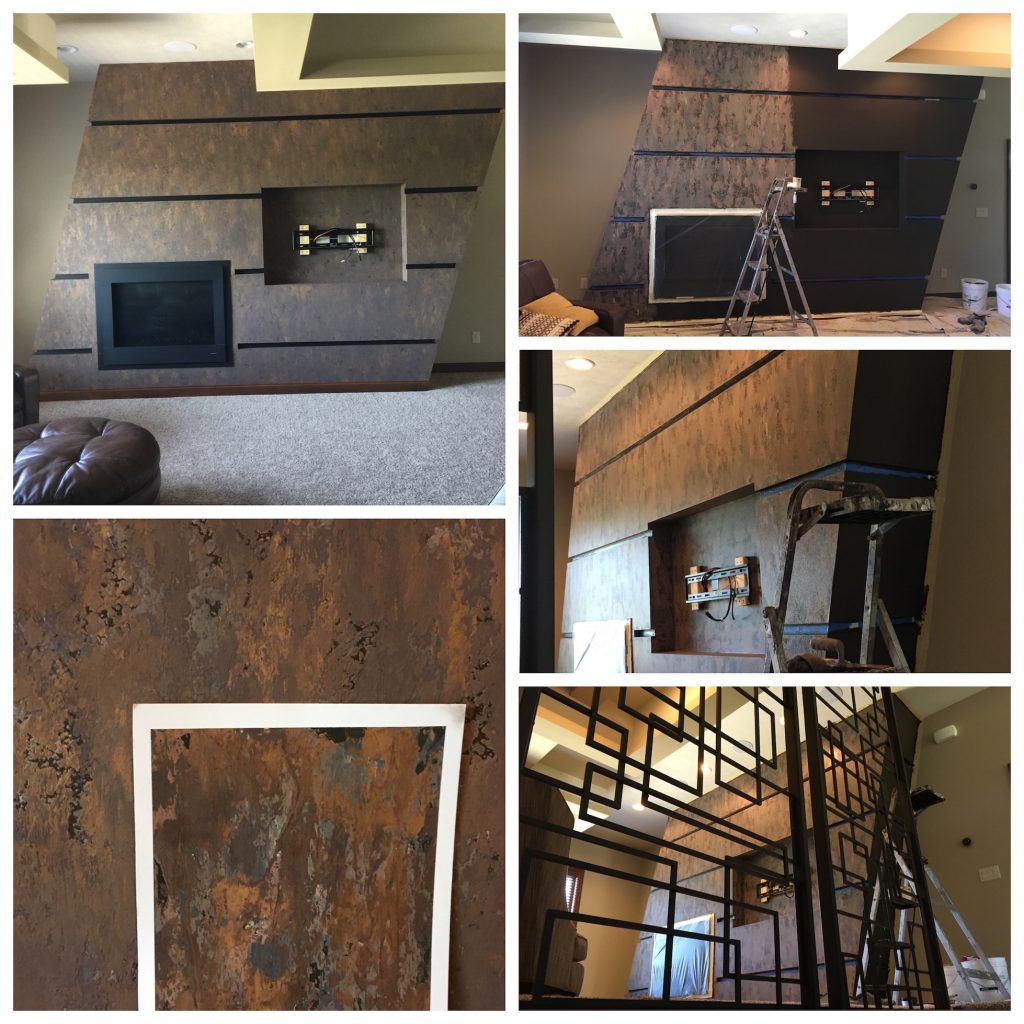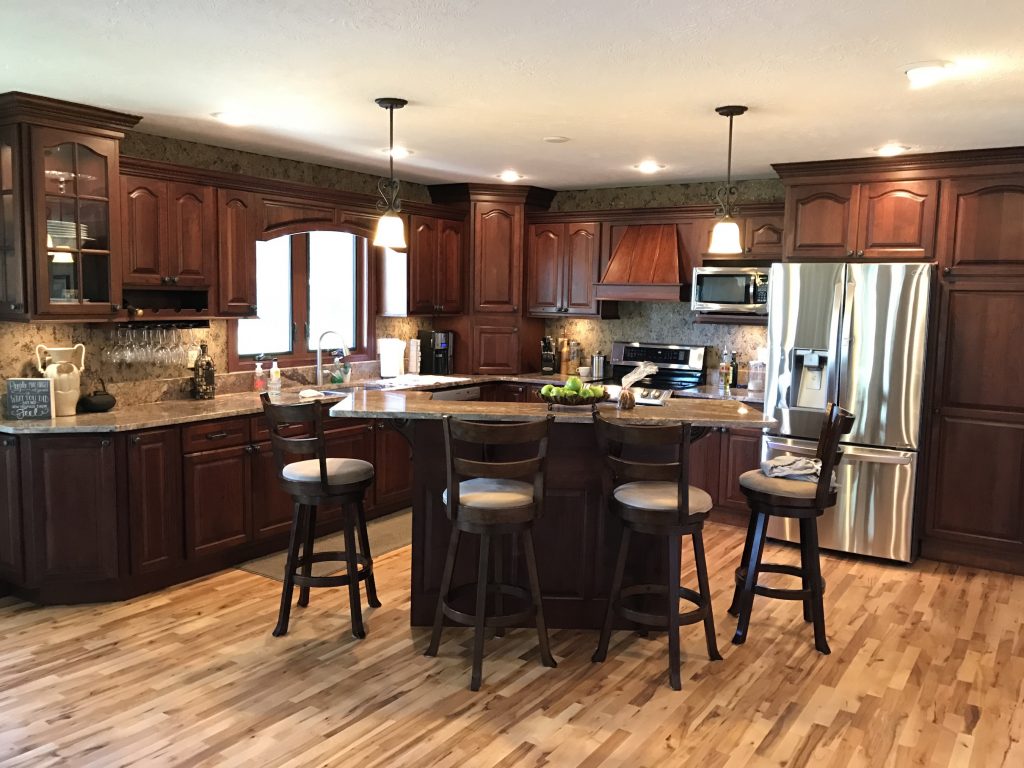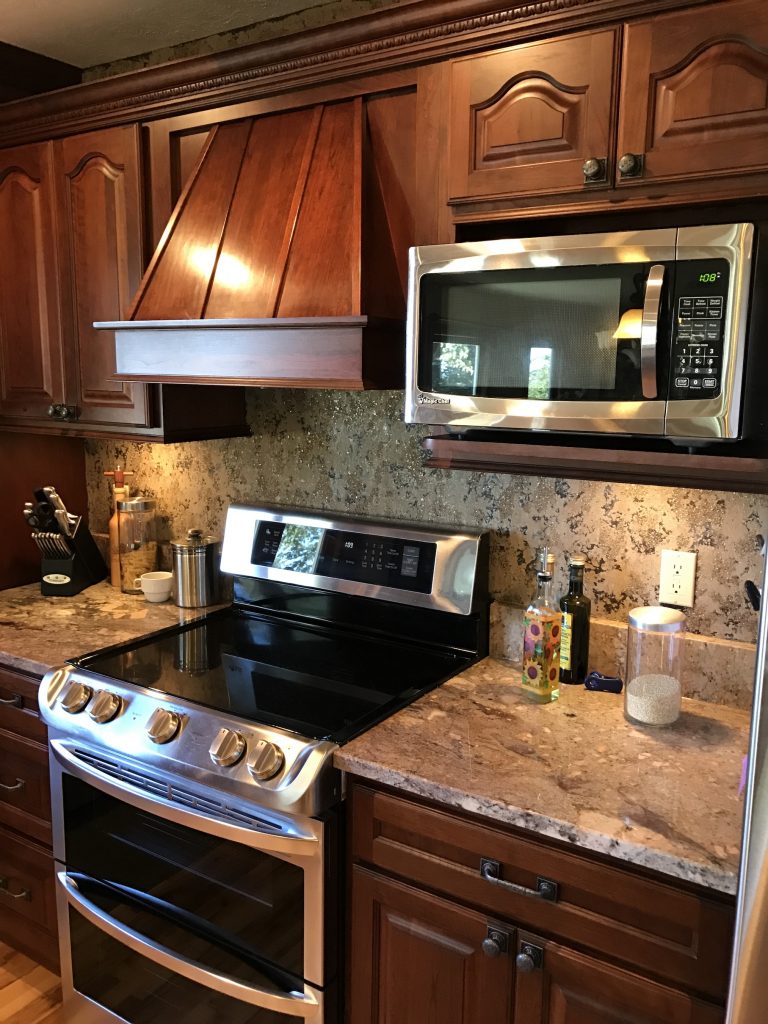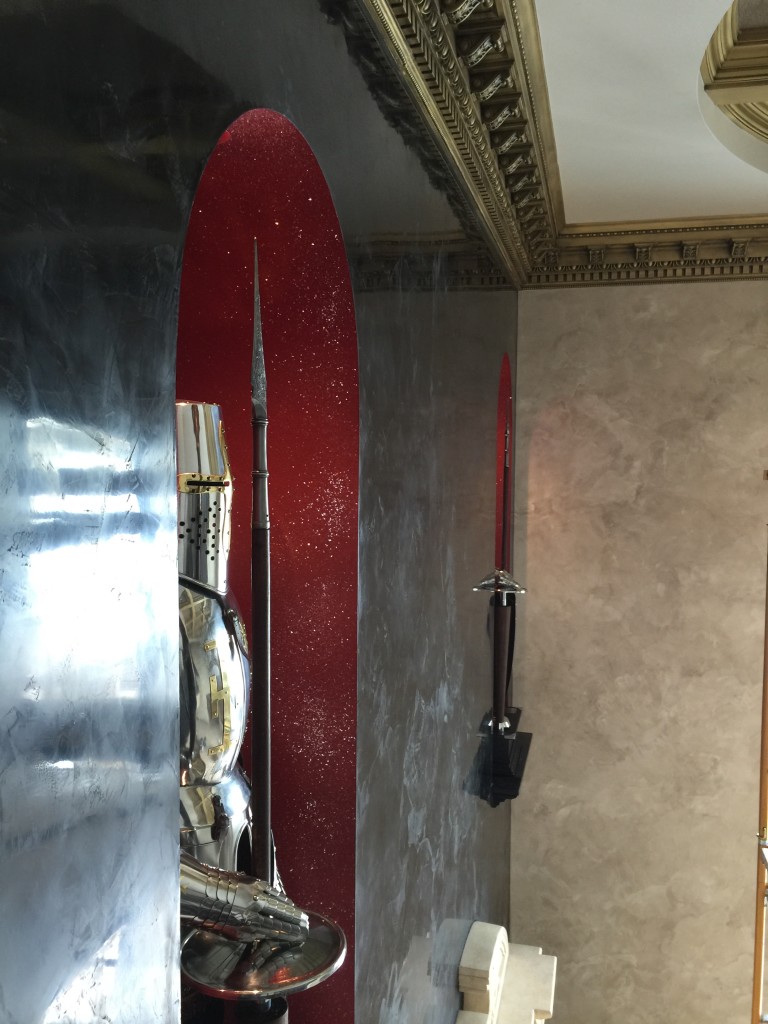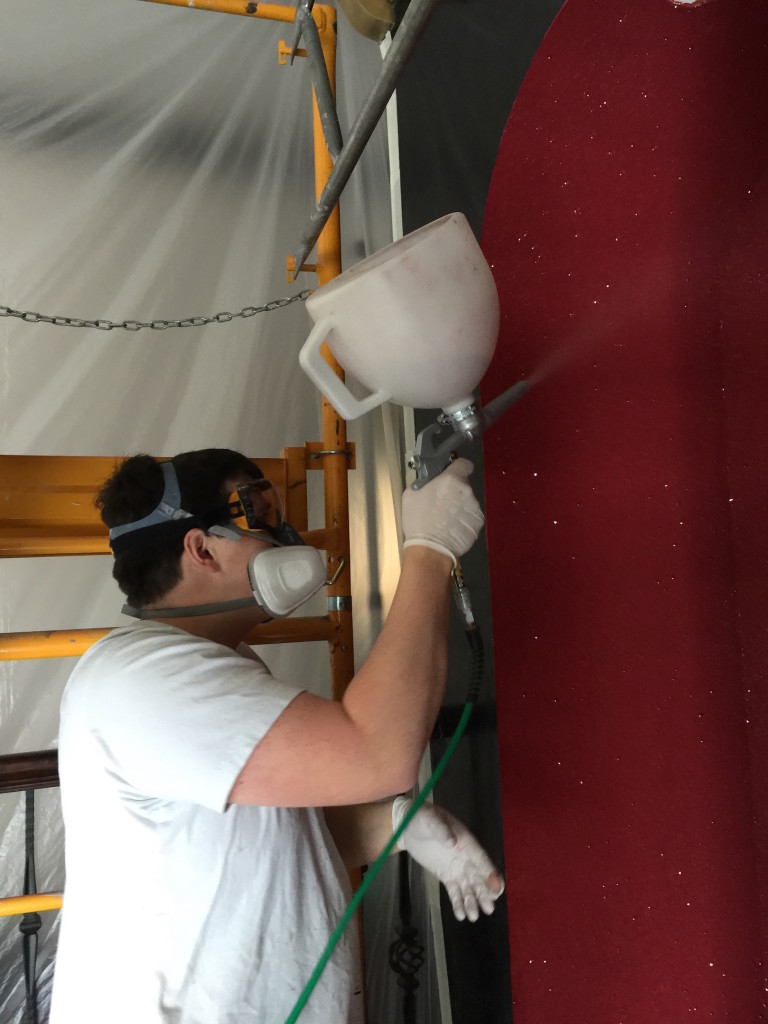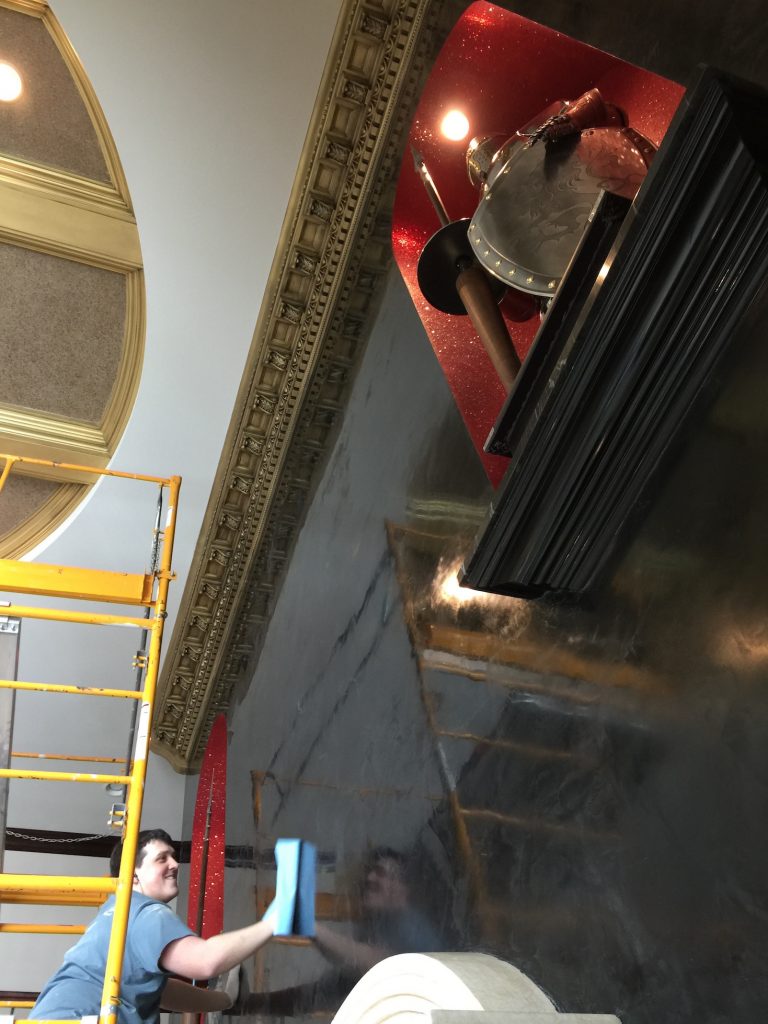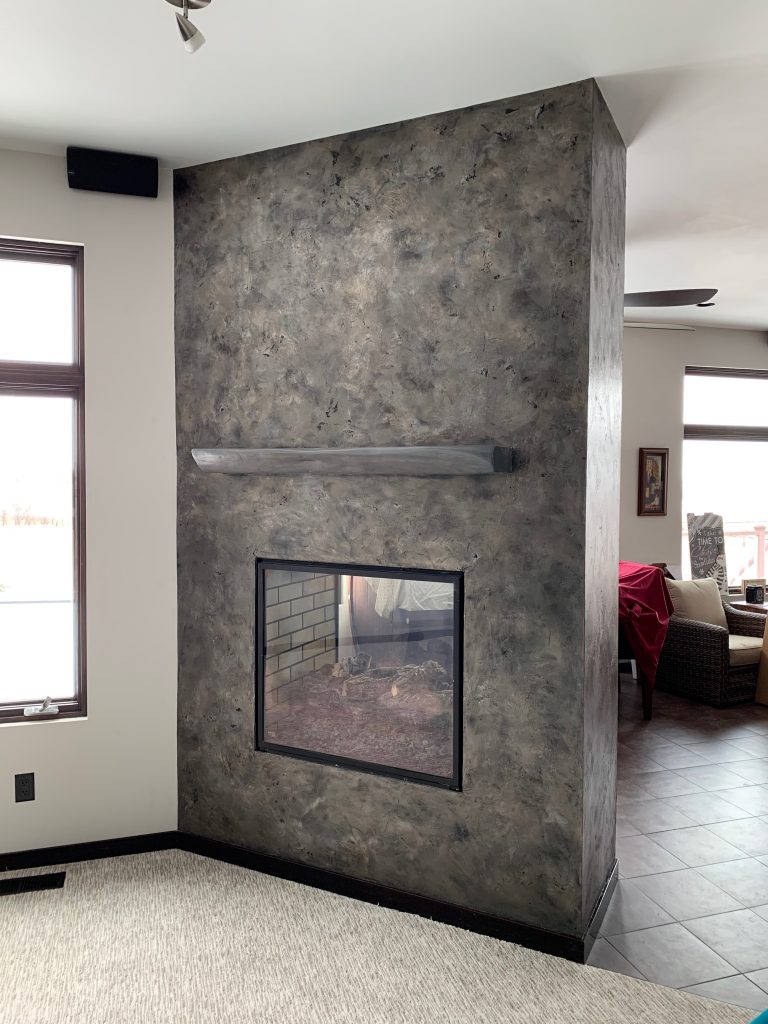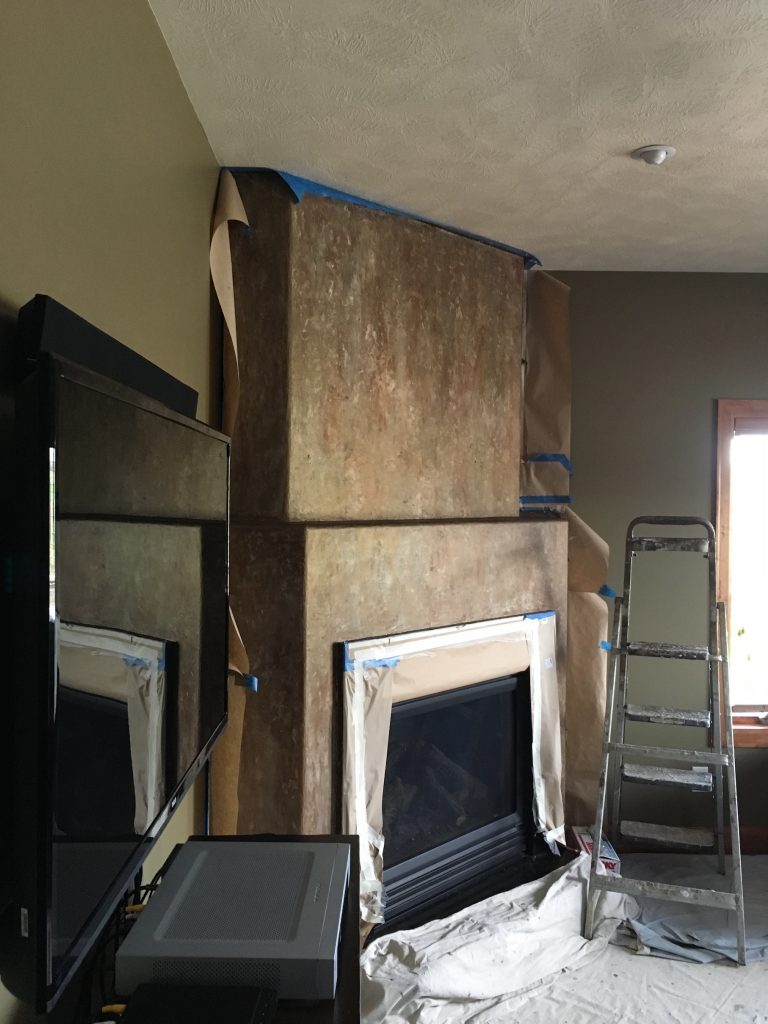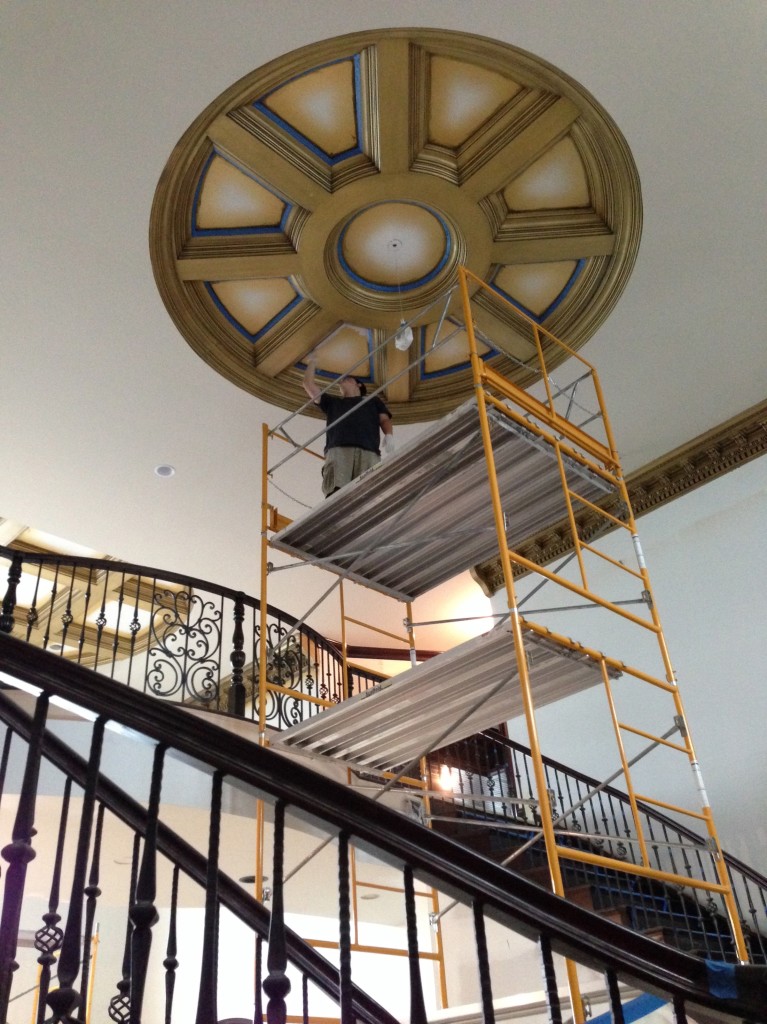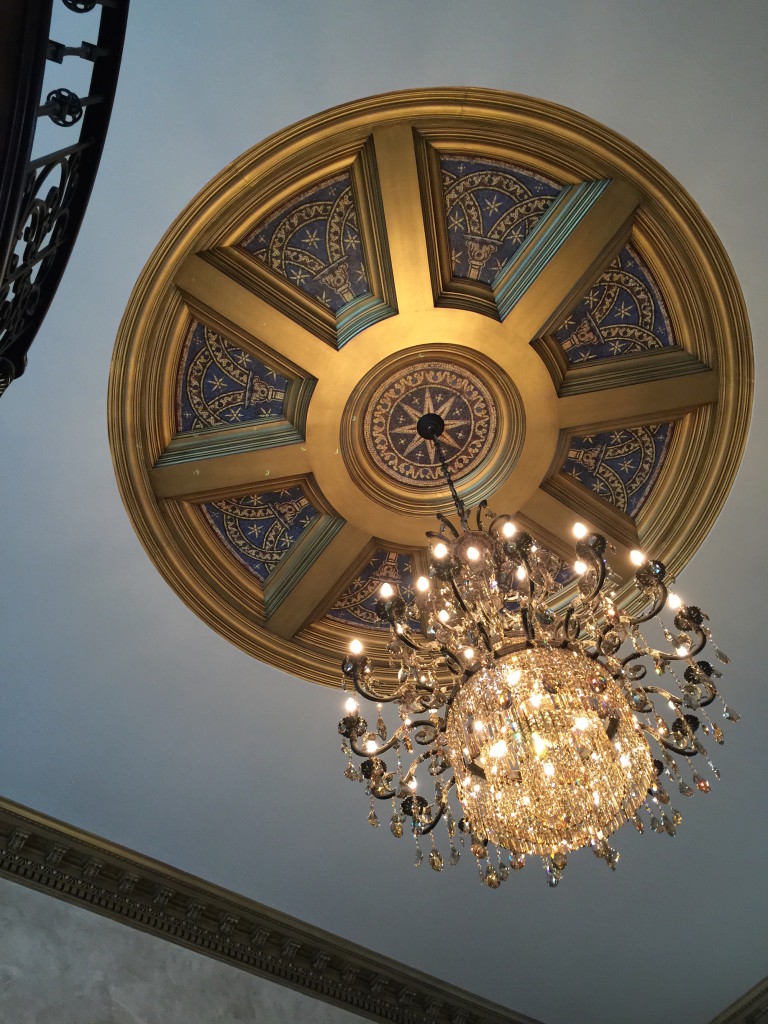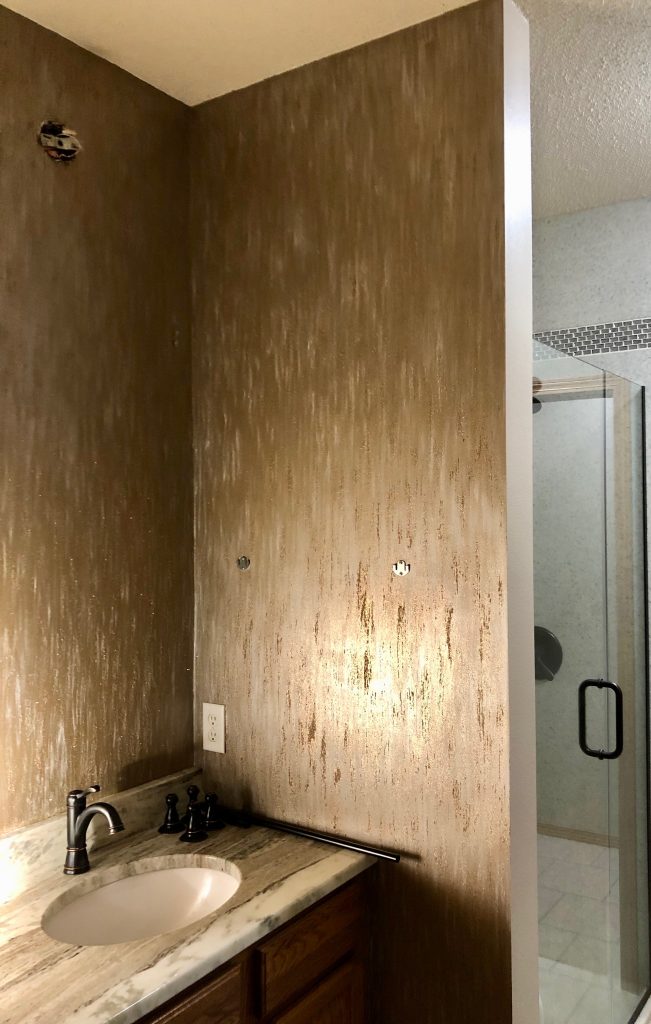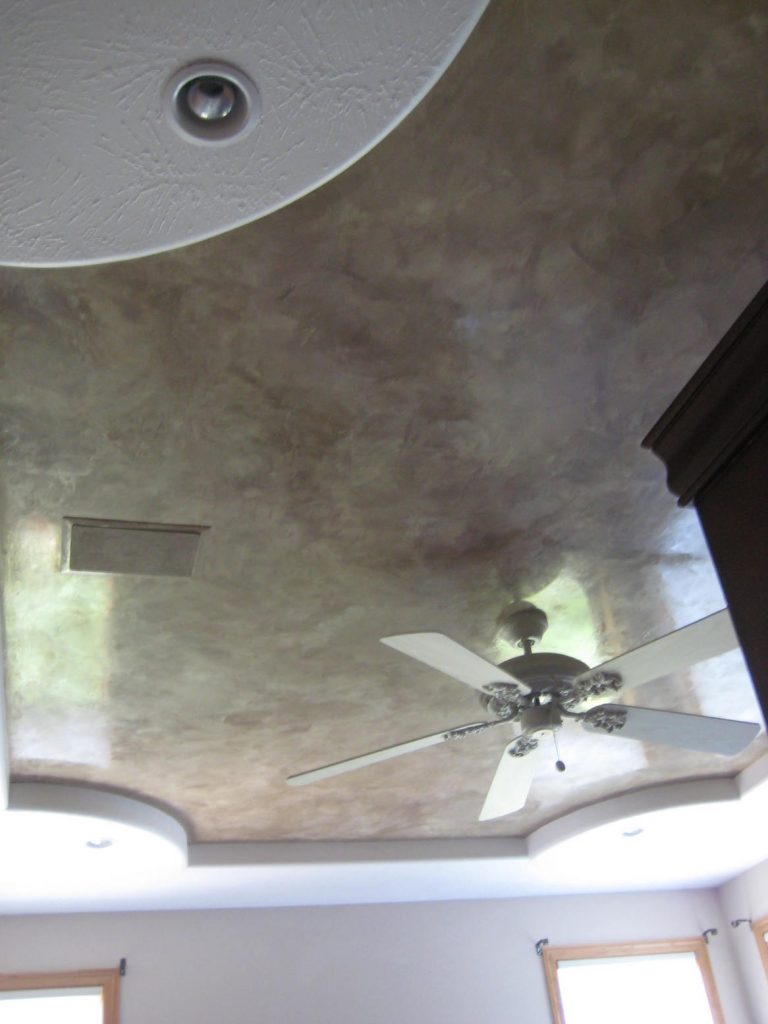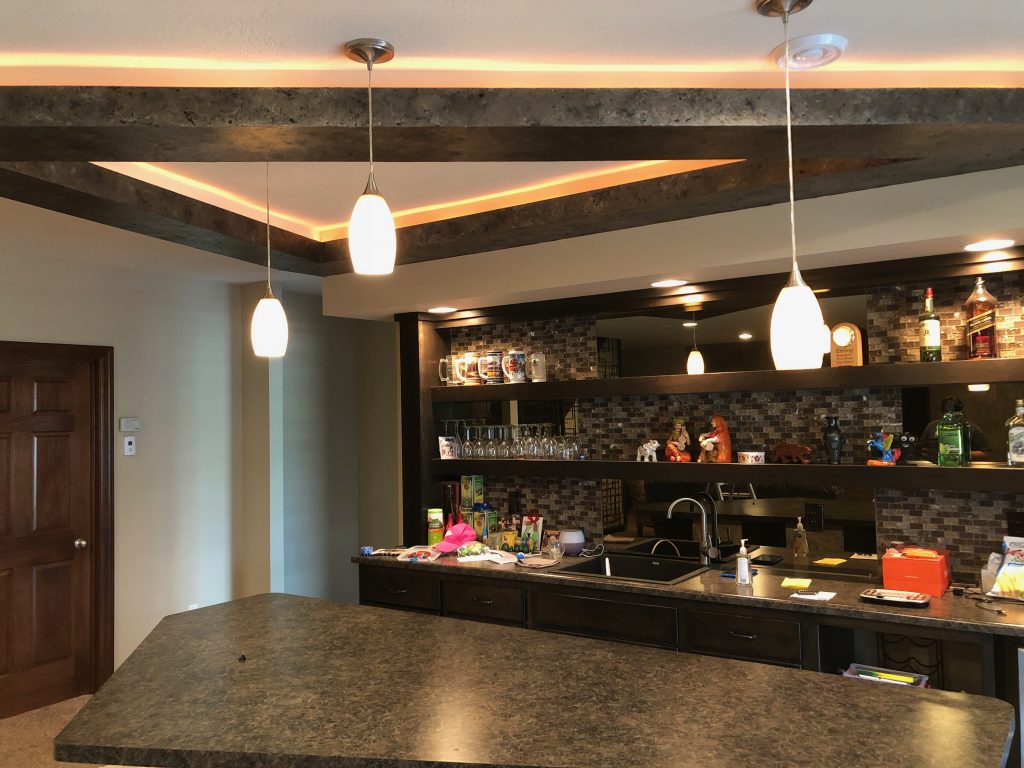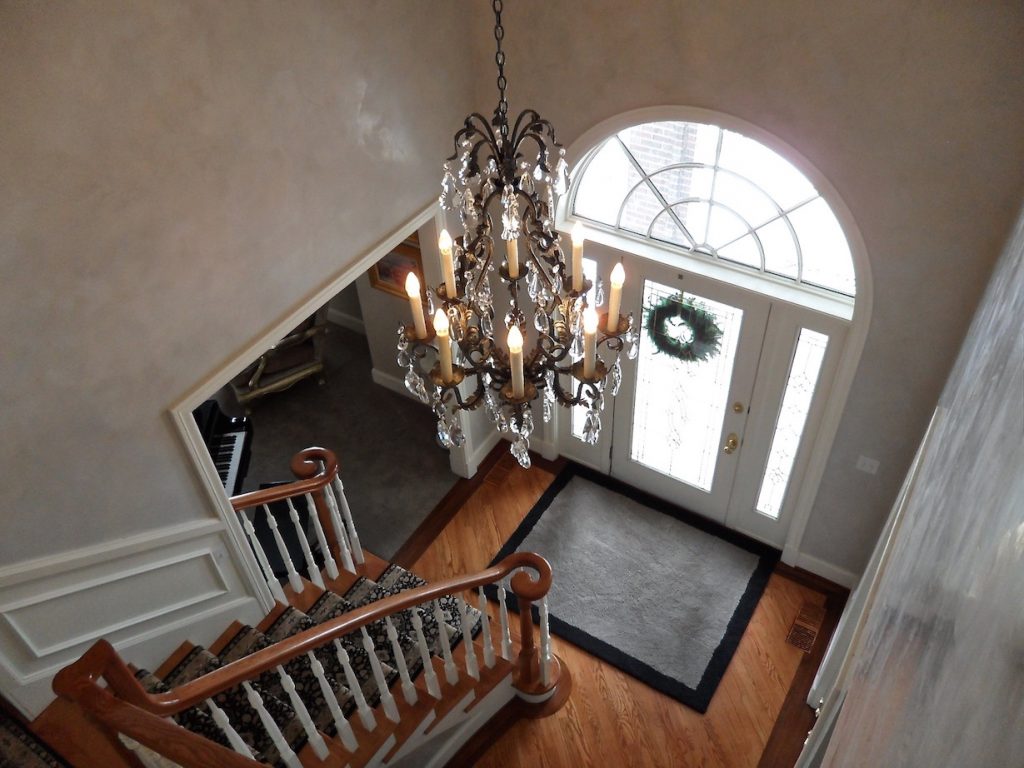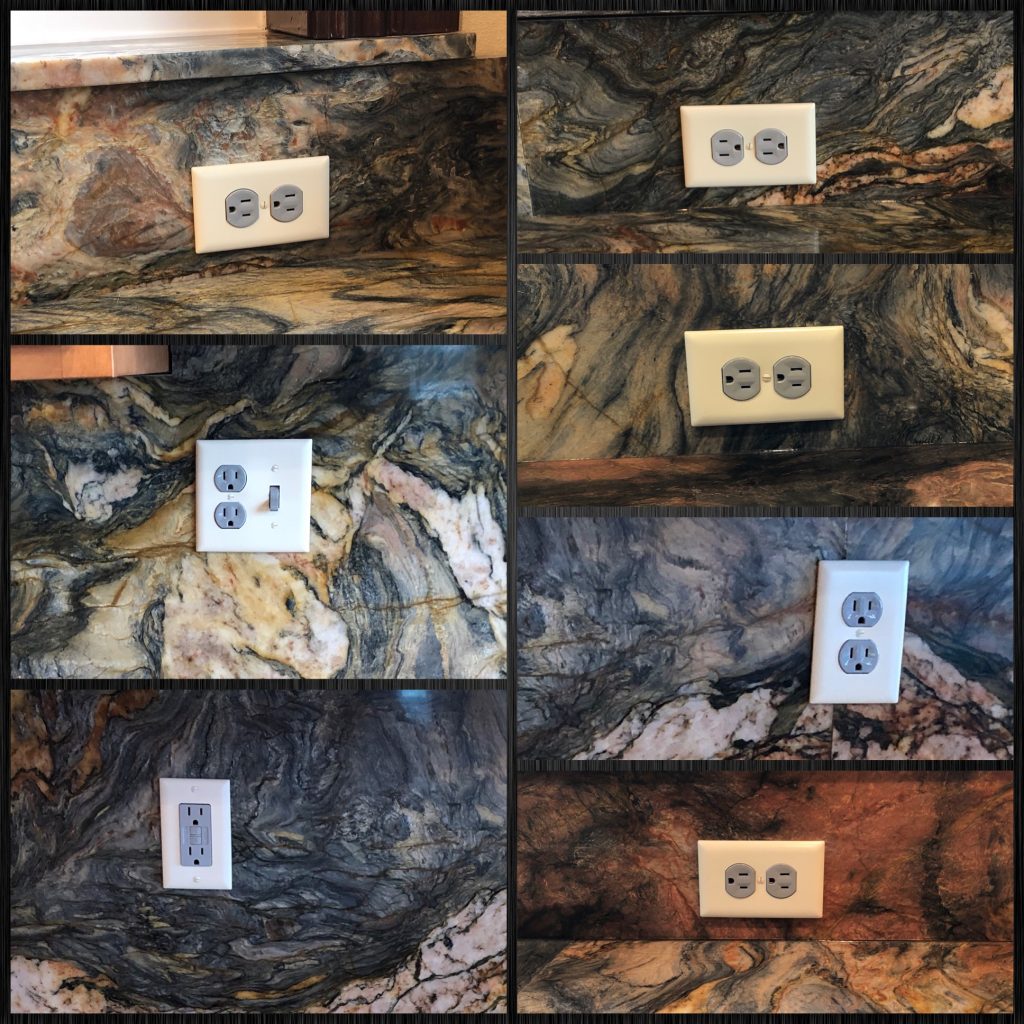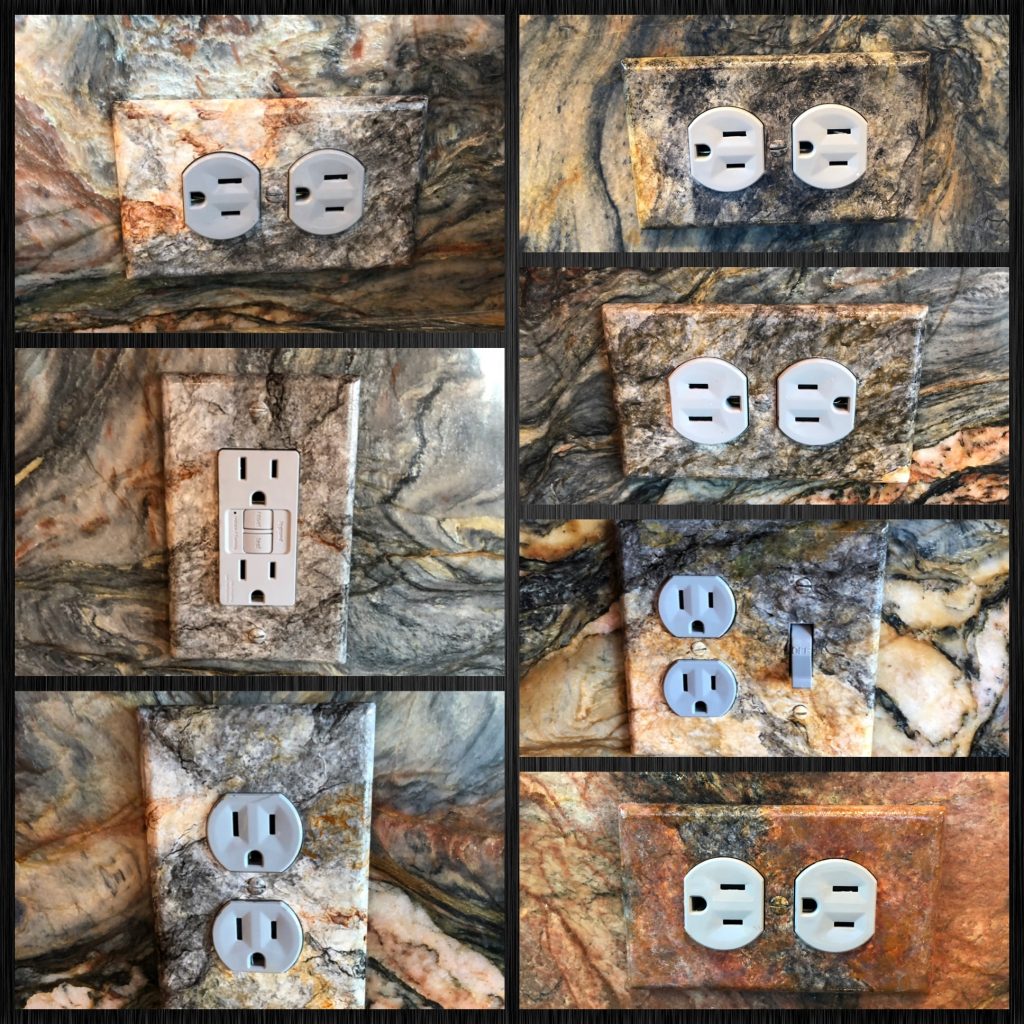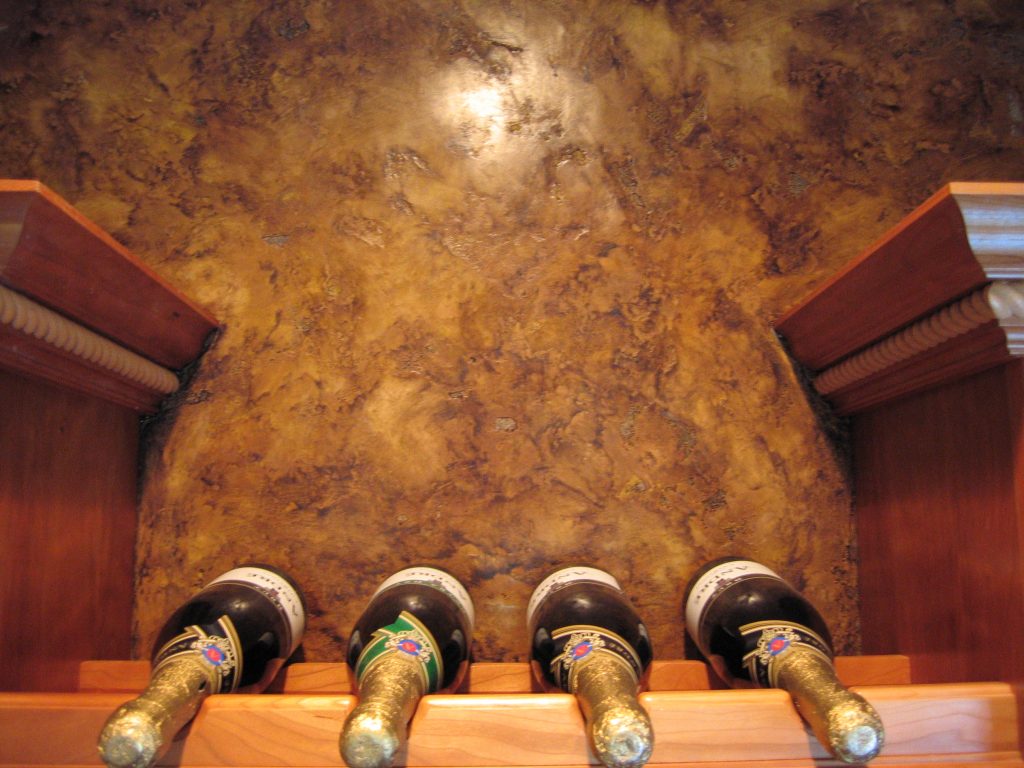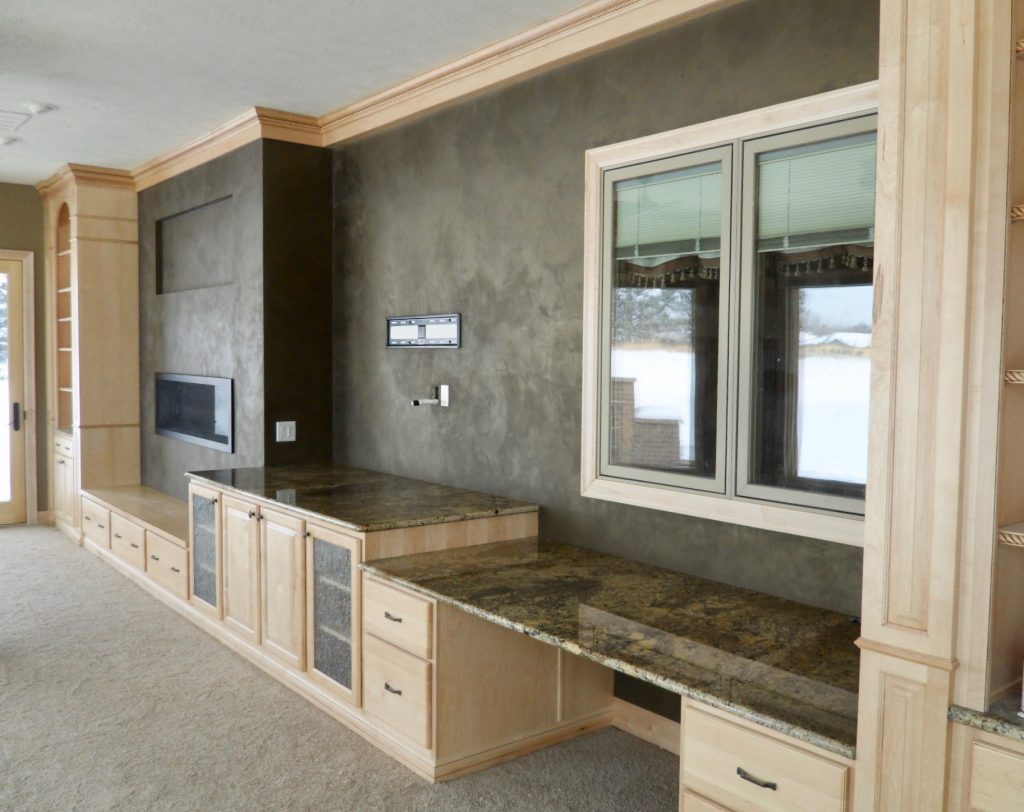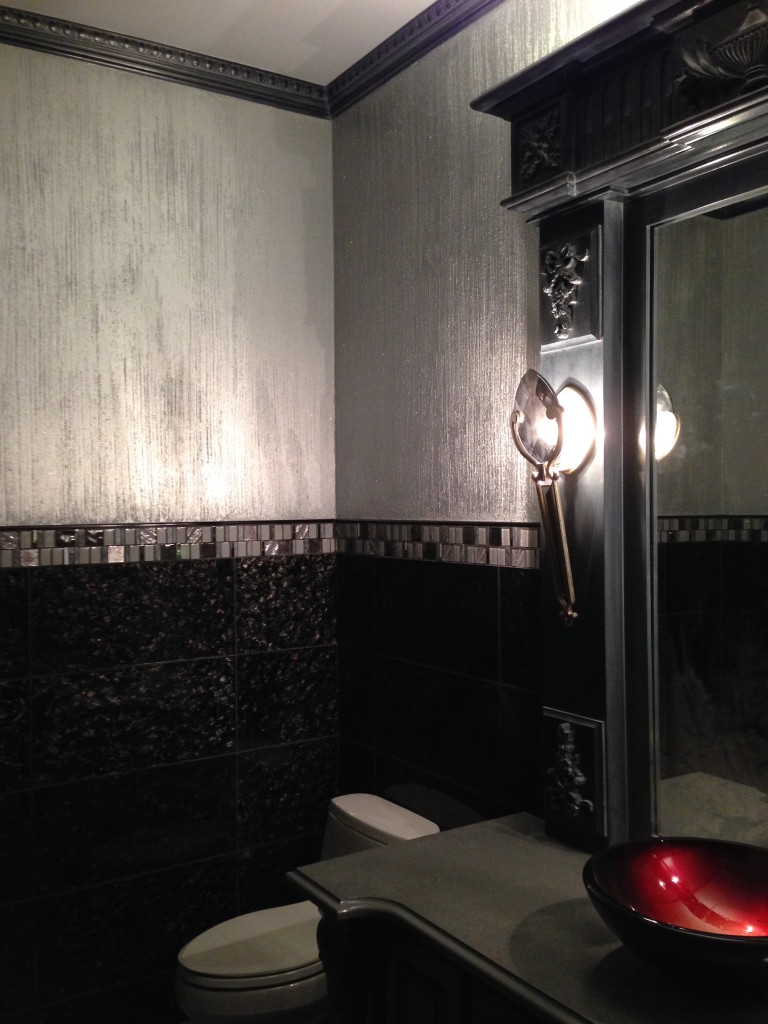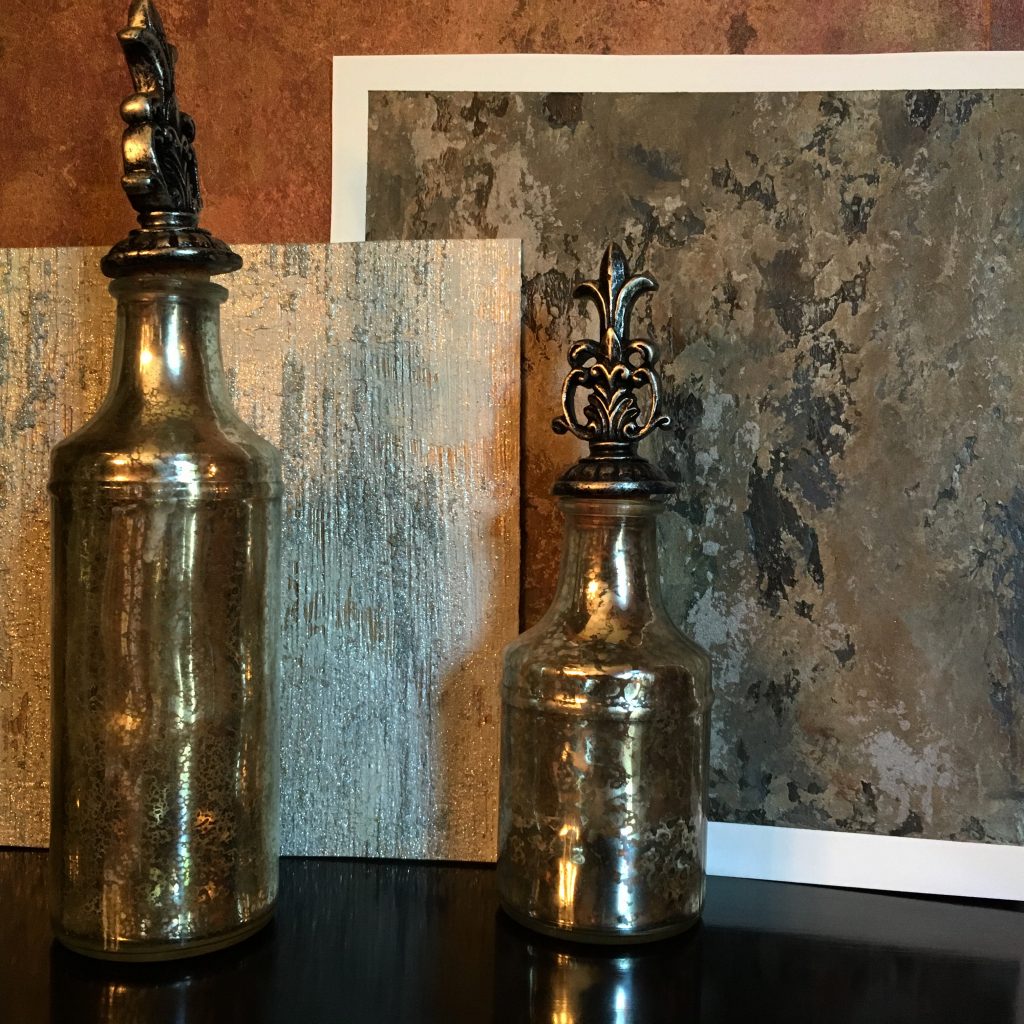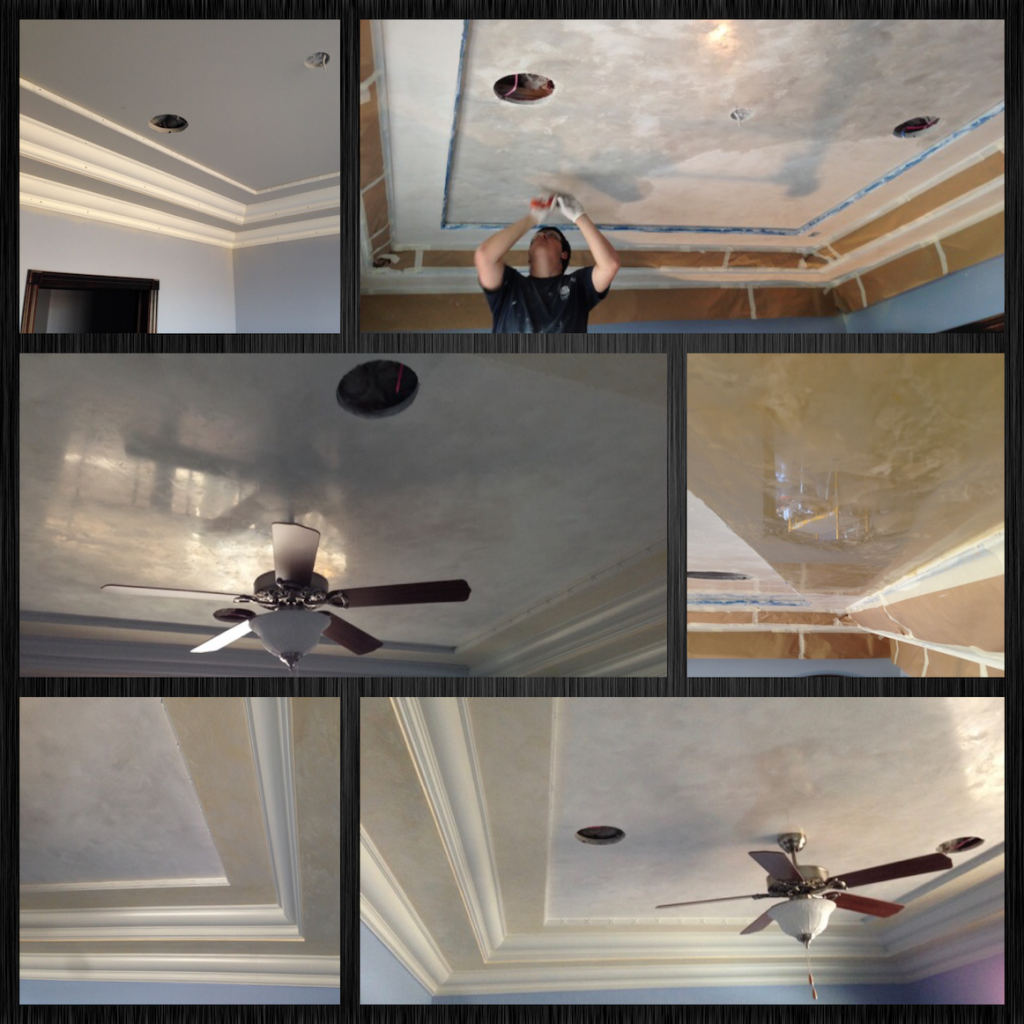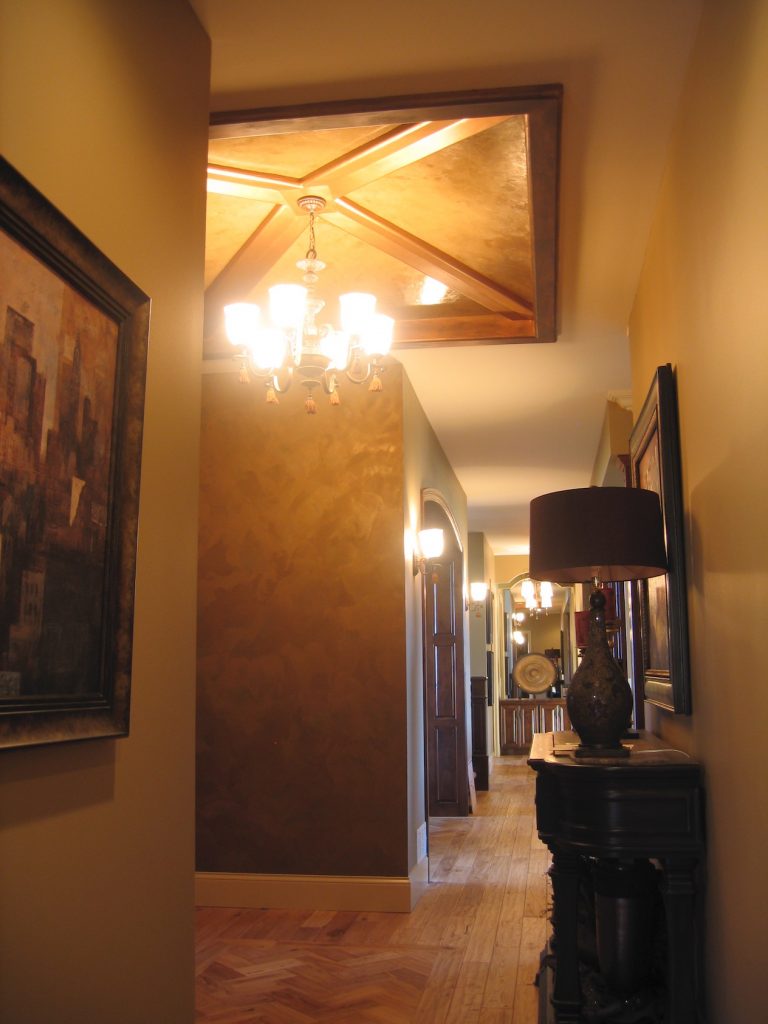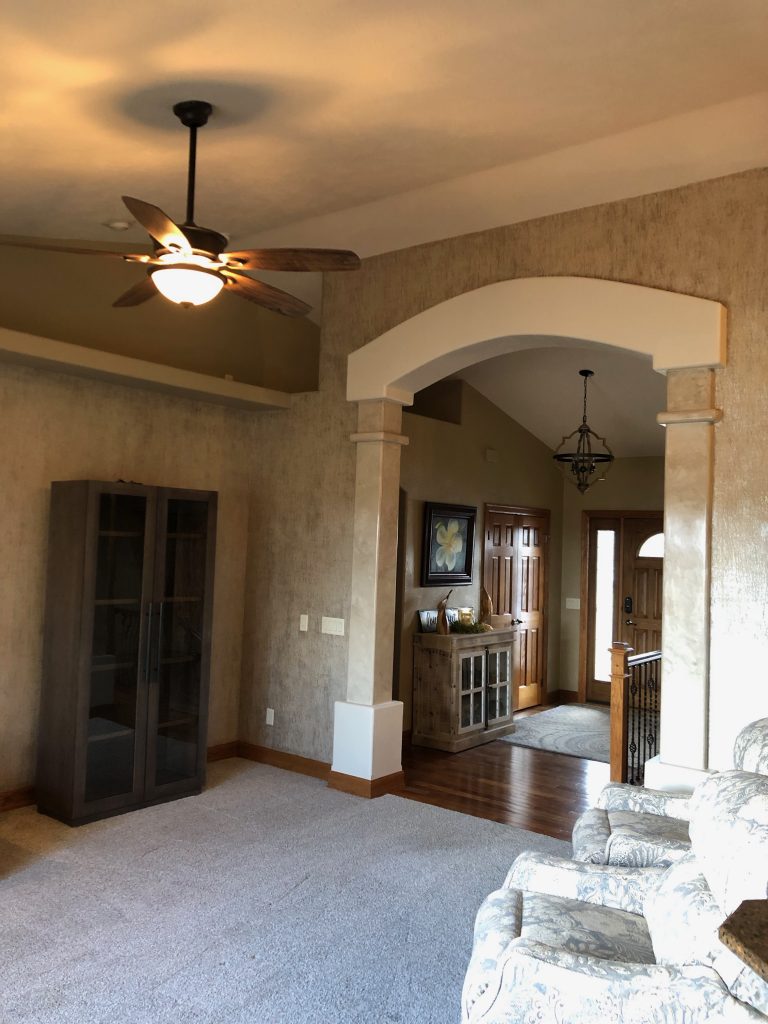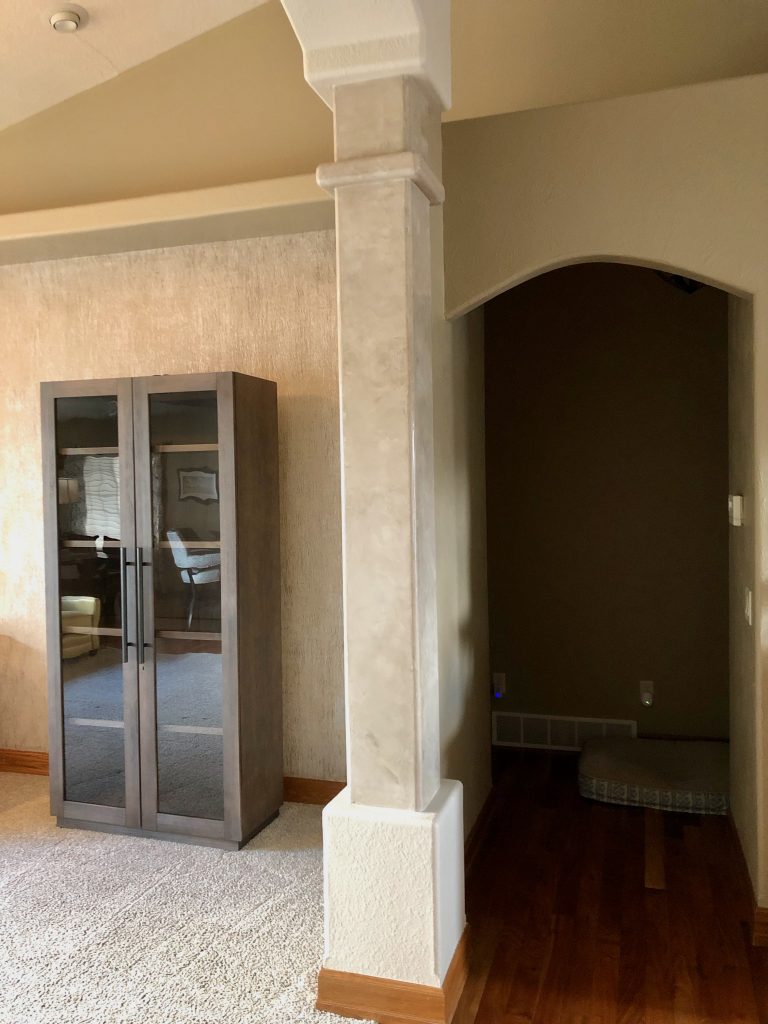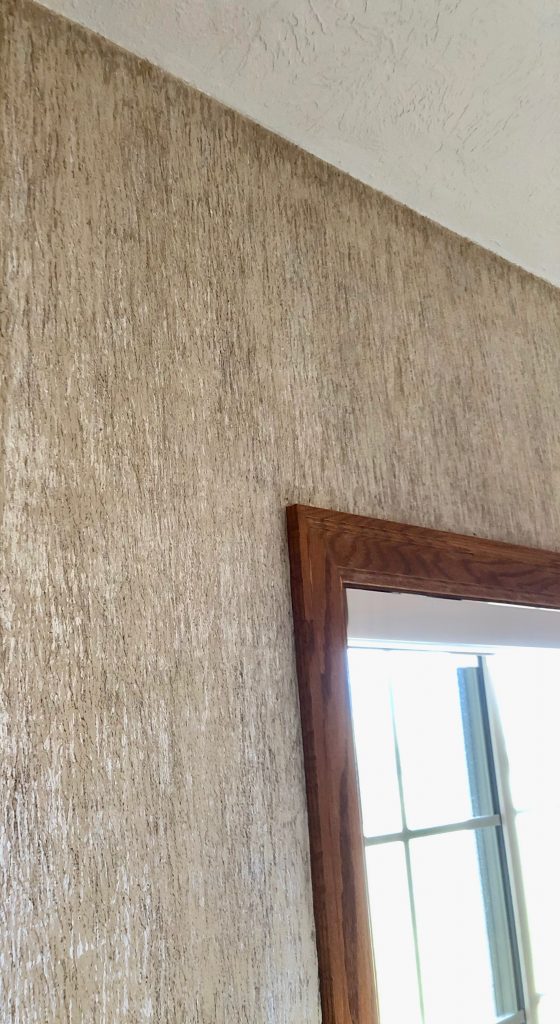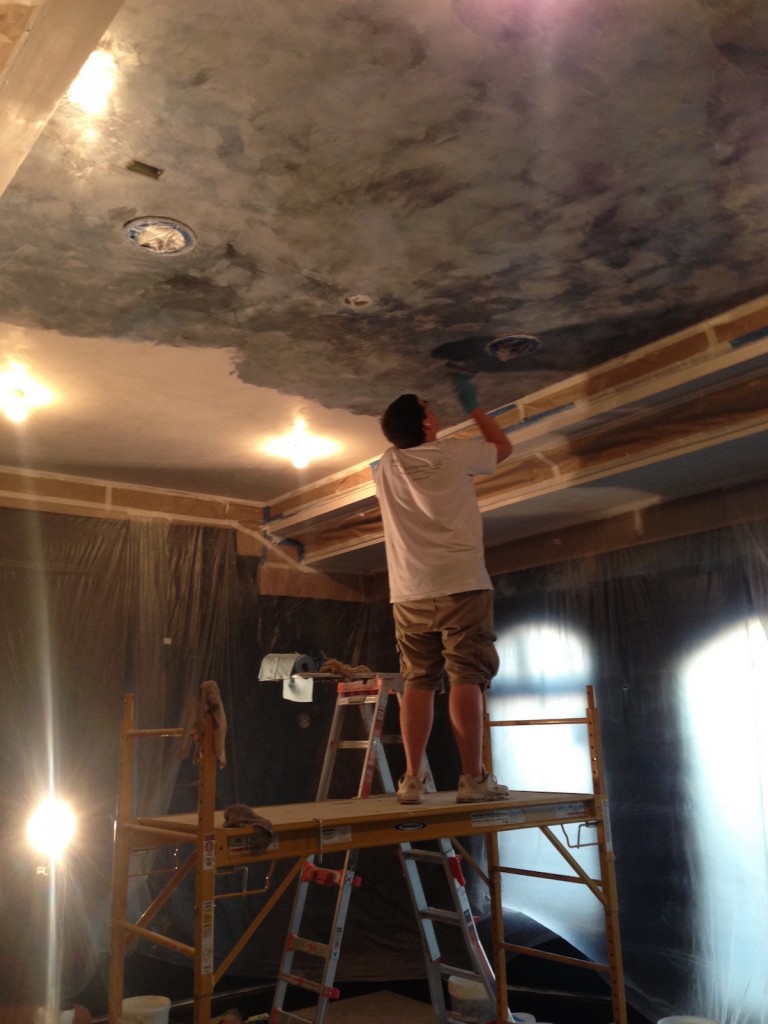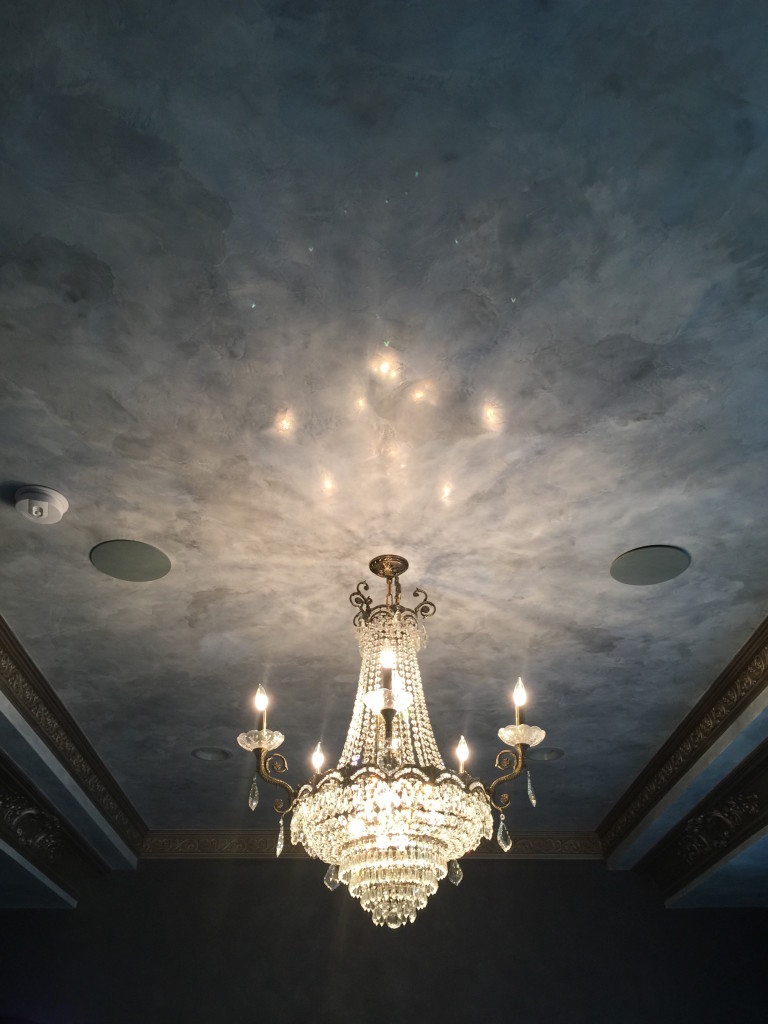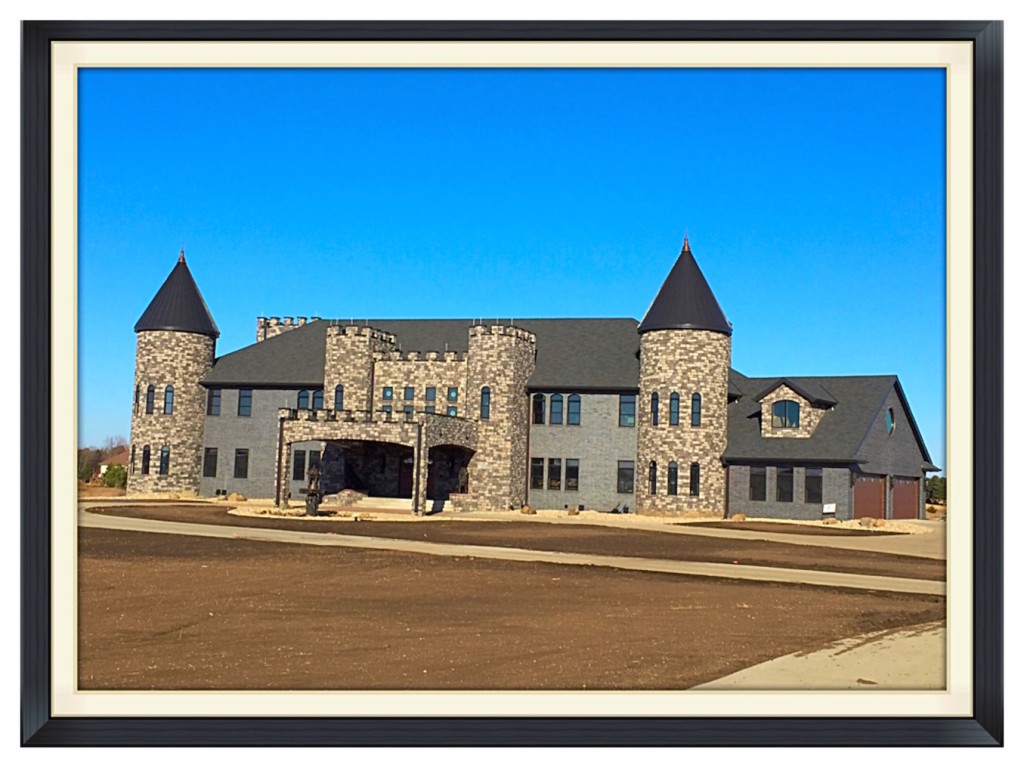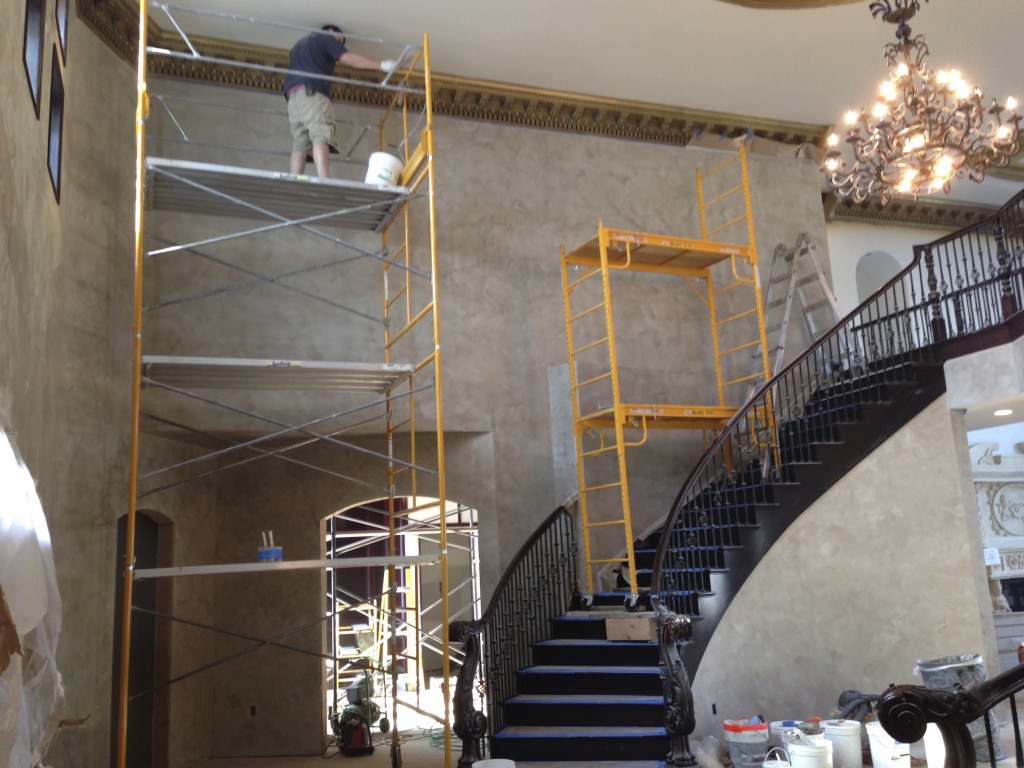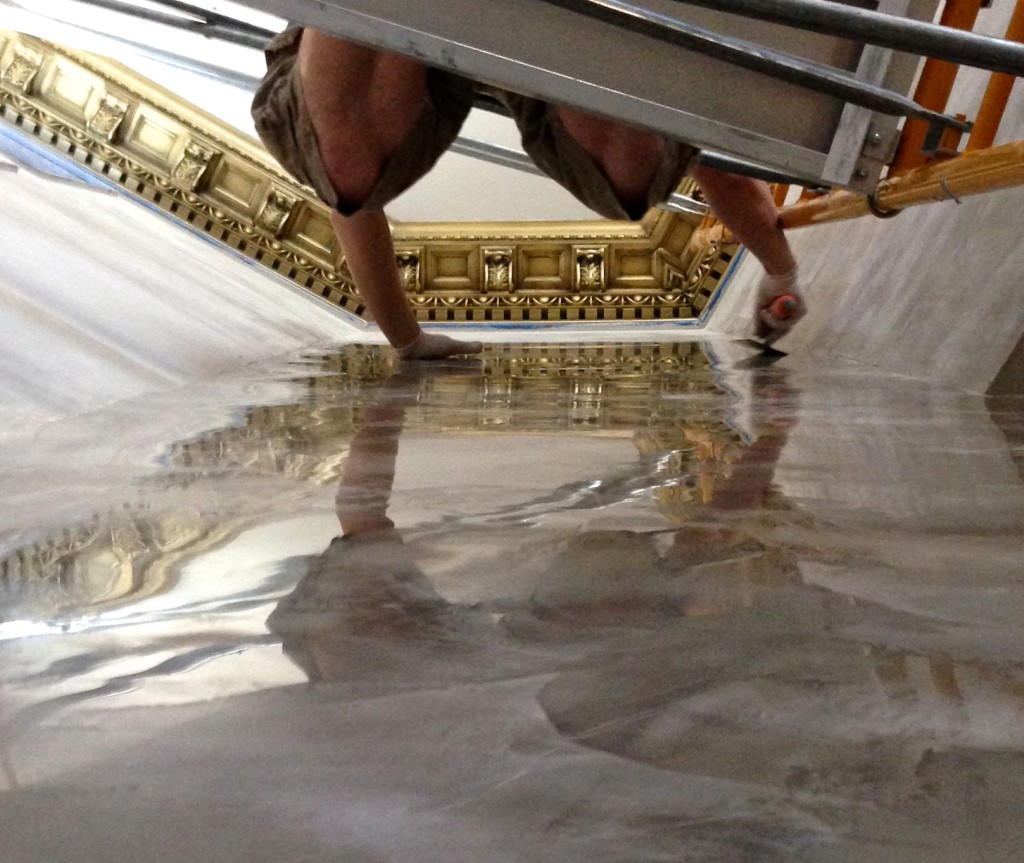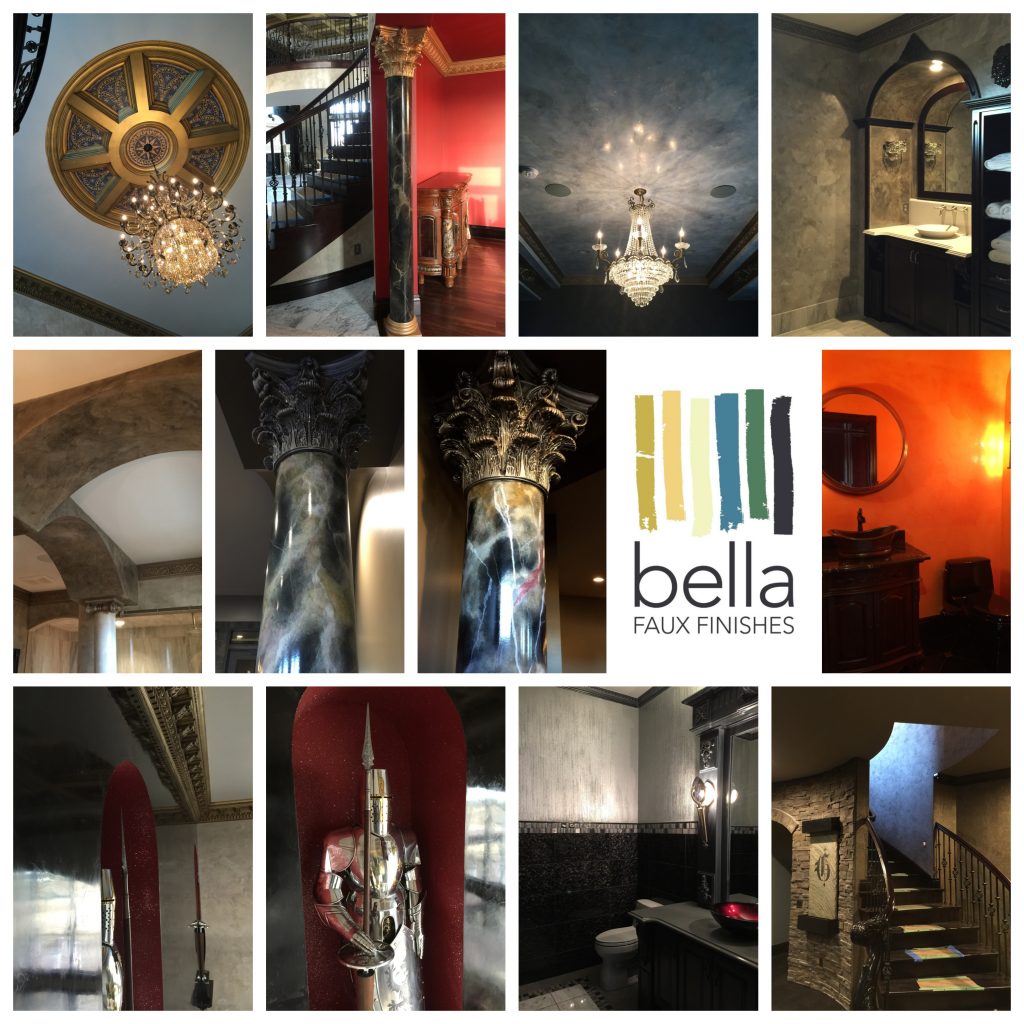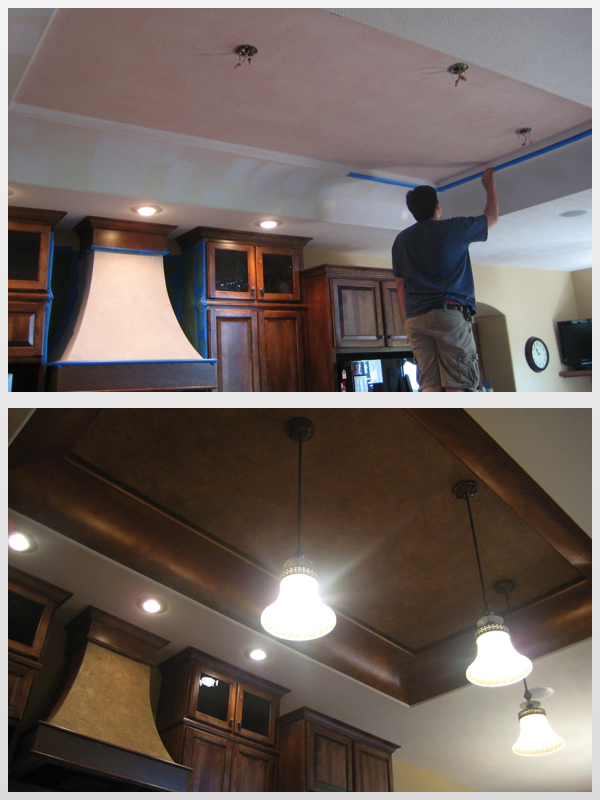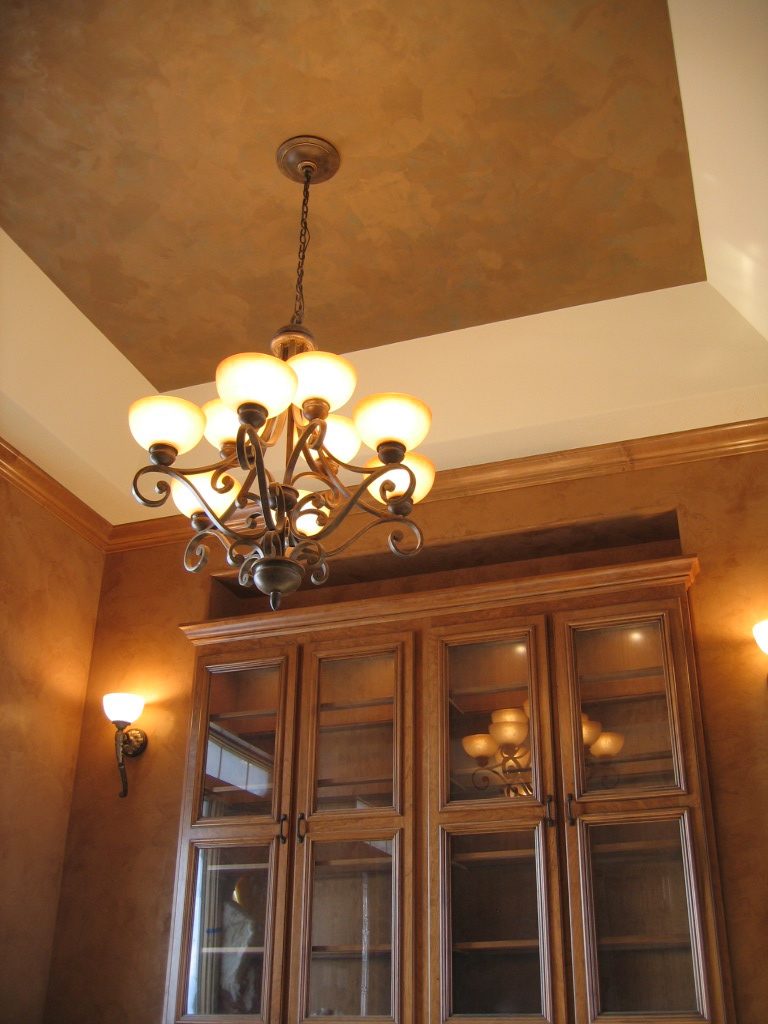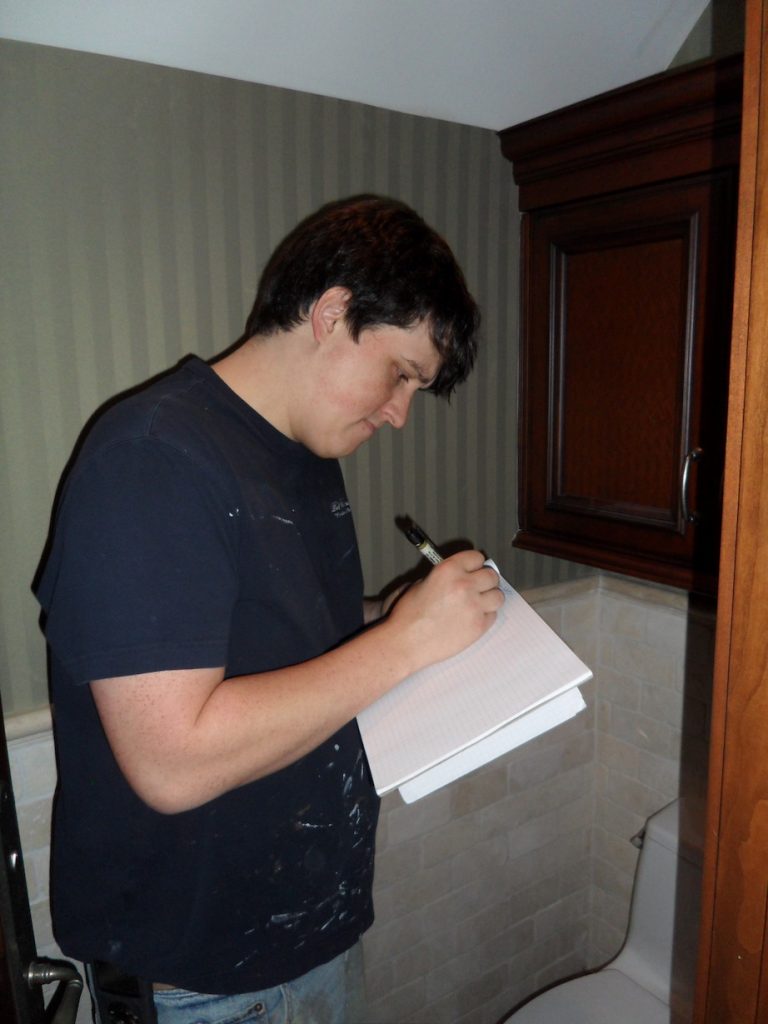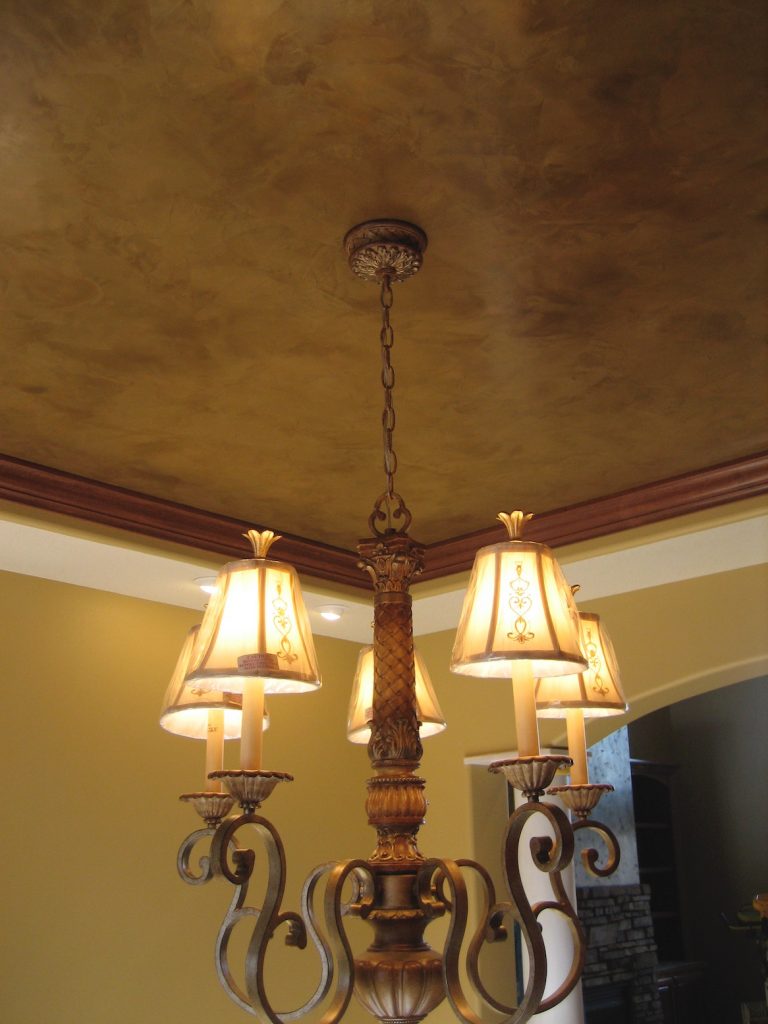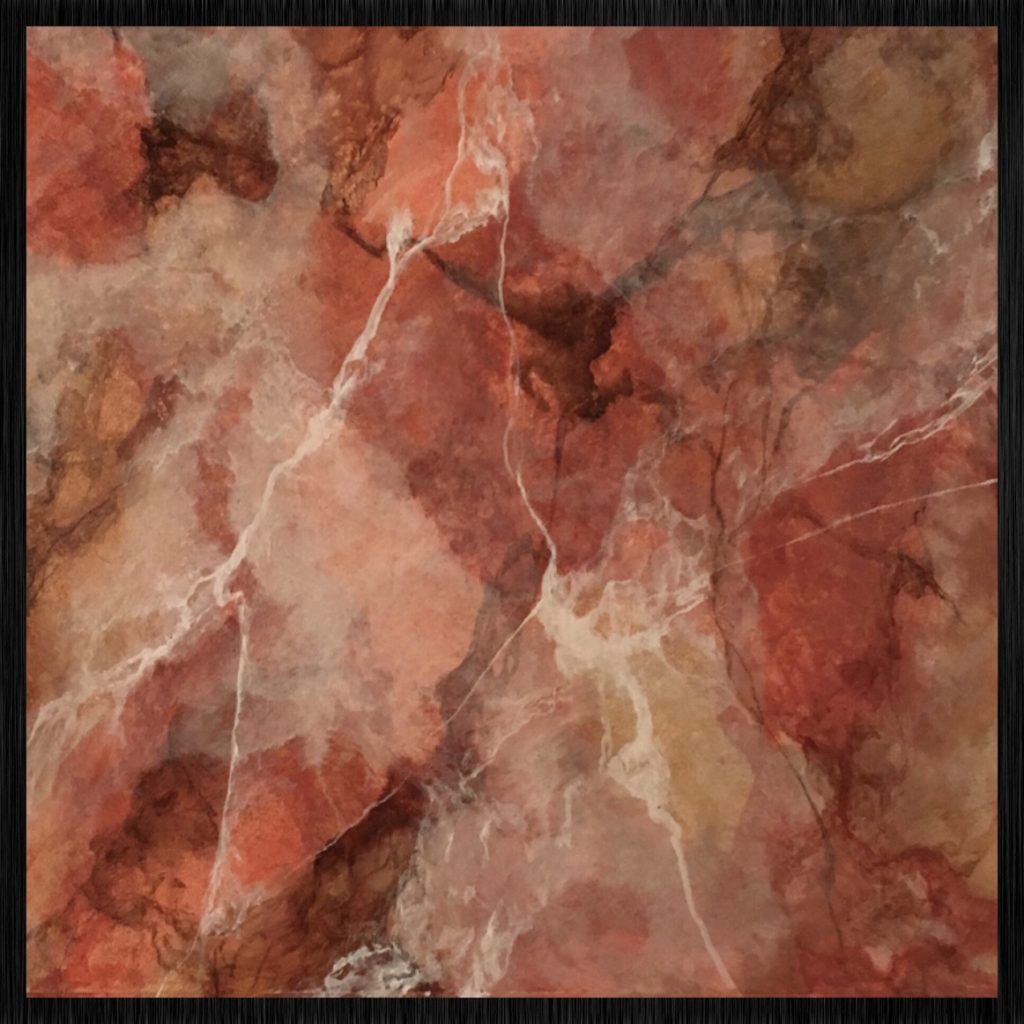 Where are your Unique Opportunities to create… "The Wow Effect"?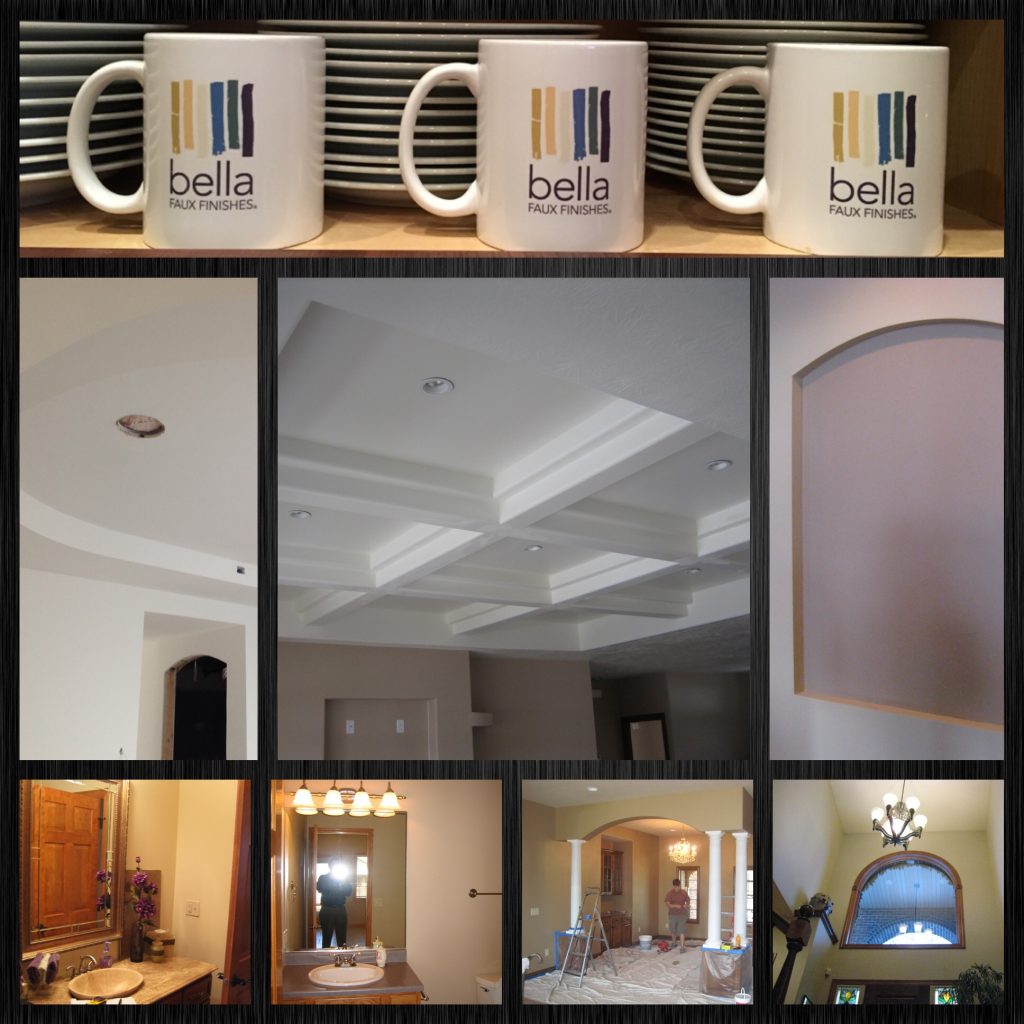 Bella Faux Finishes – Below a 3 Color "Ombre" Decorative Finish. Pick 3 Colors from any Paint Fan Deck Page. Those 3 Colors can create a variety of effects depending upon the intensity, the separation and method of application.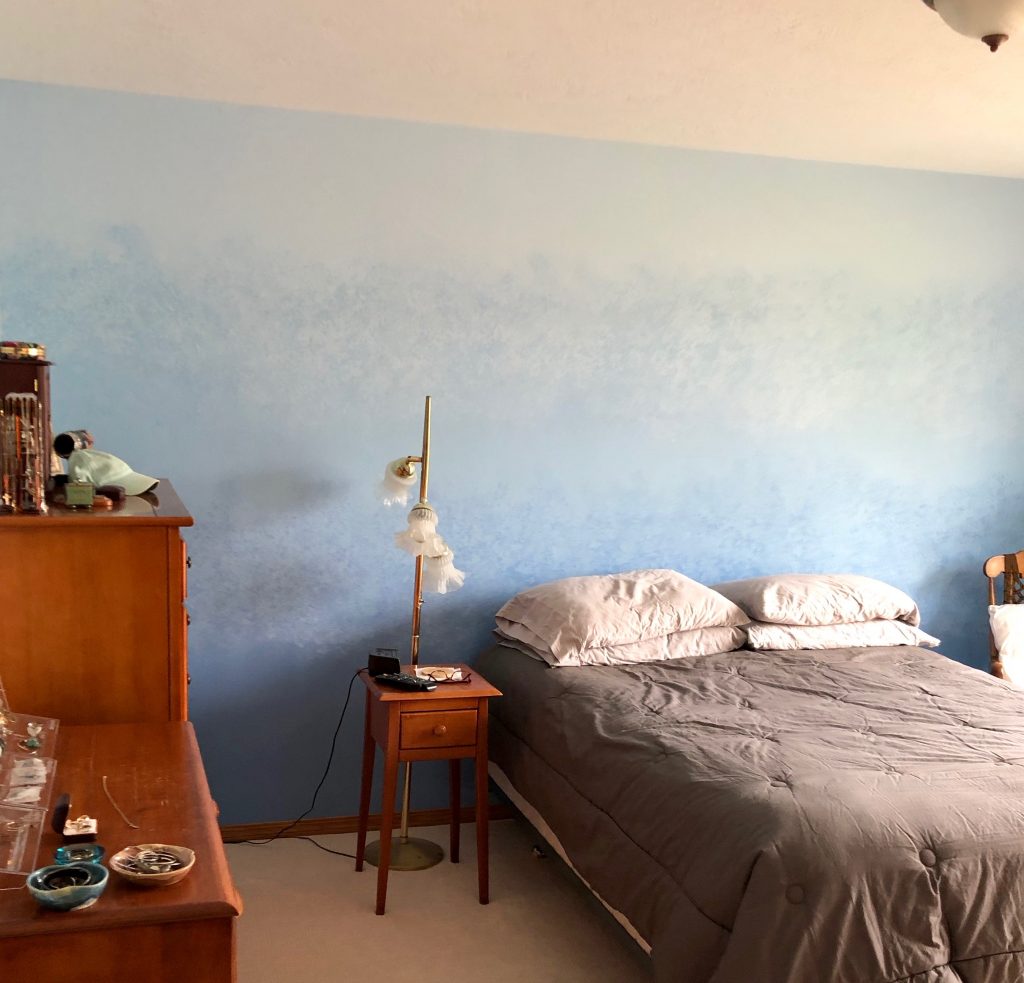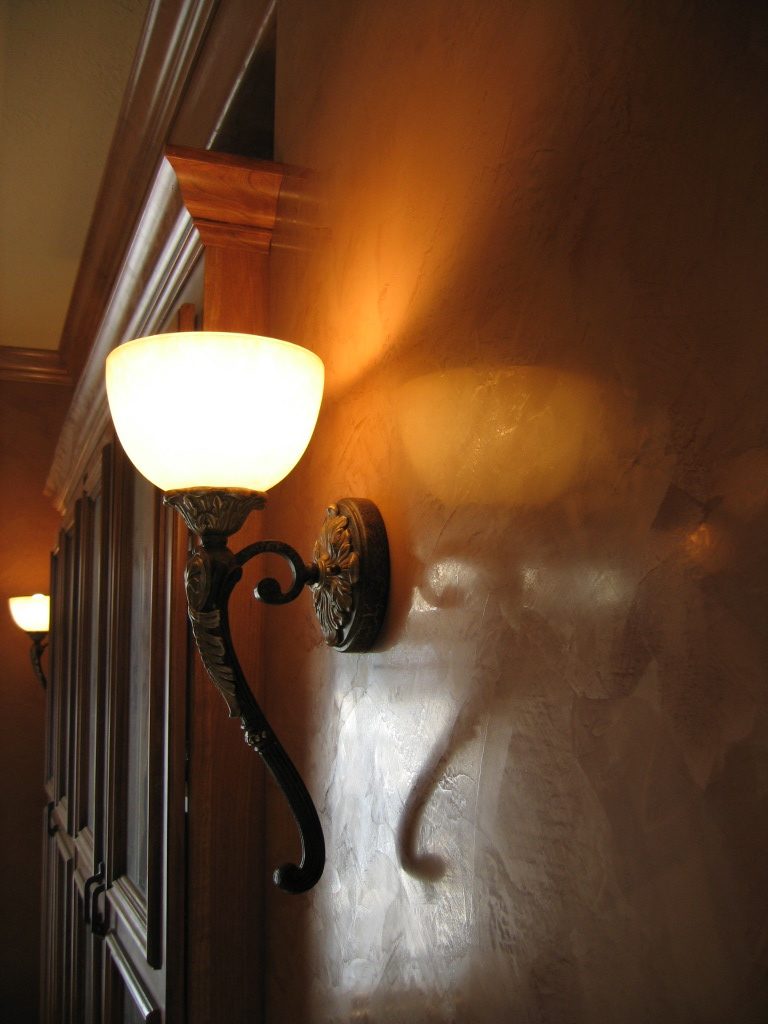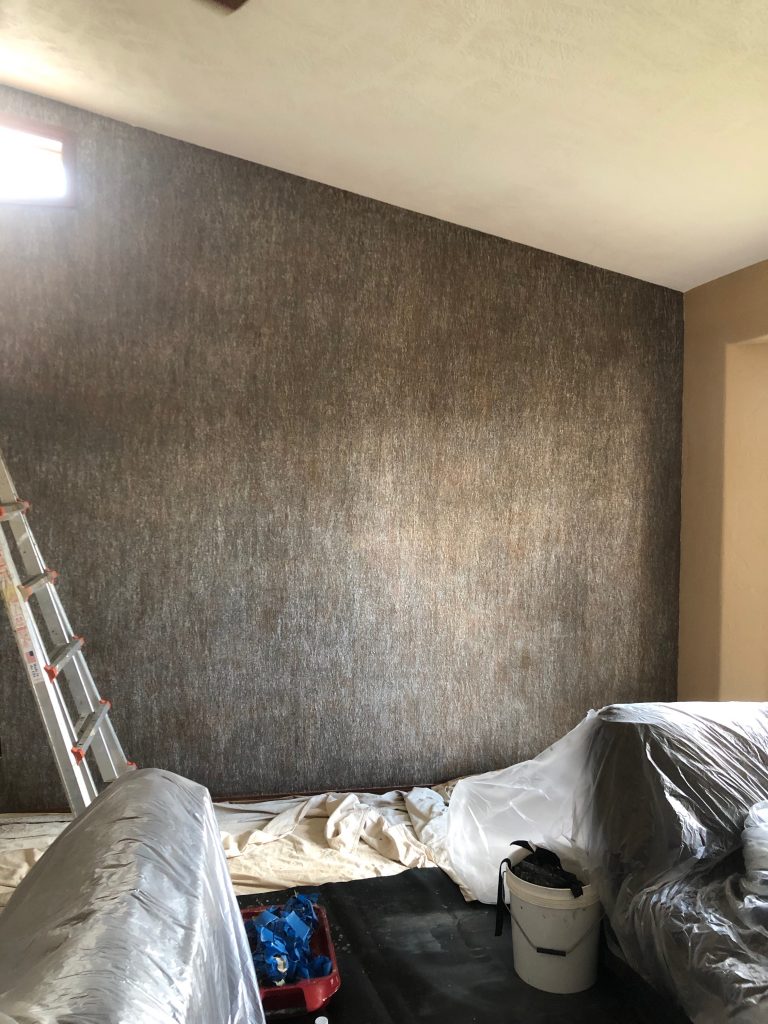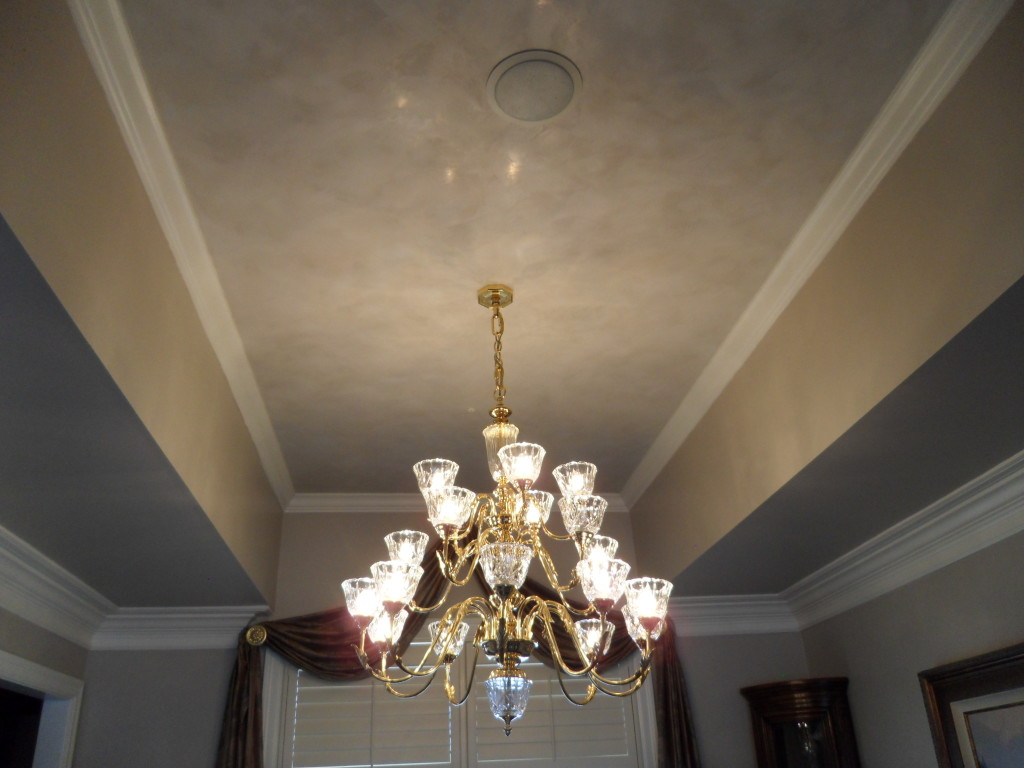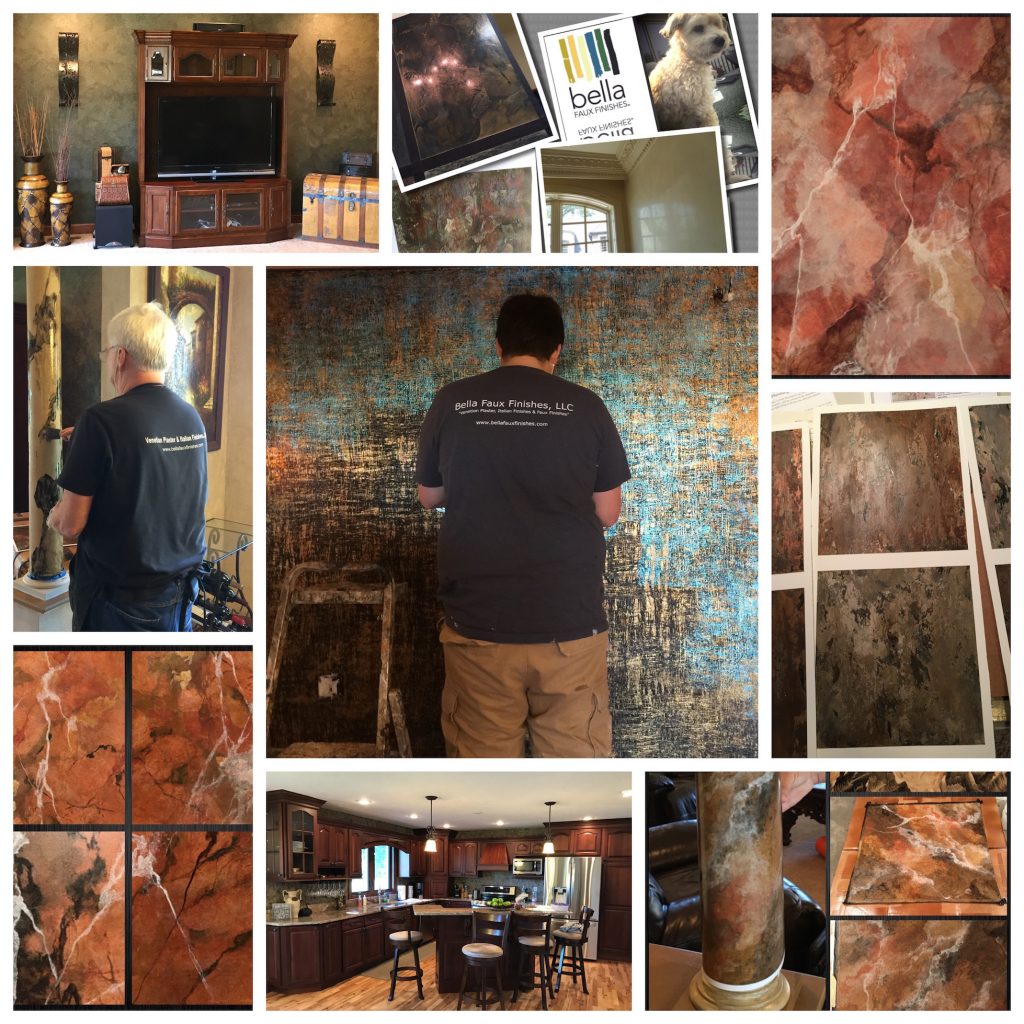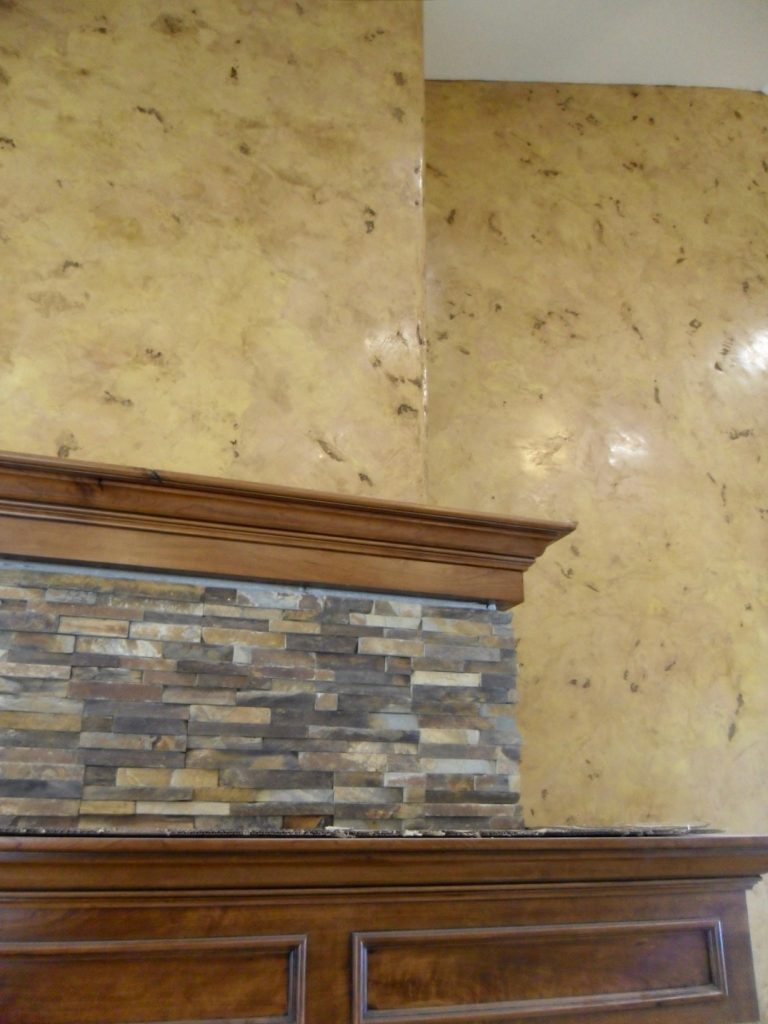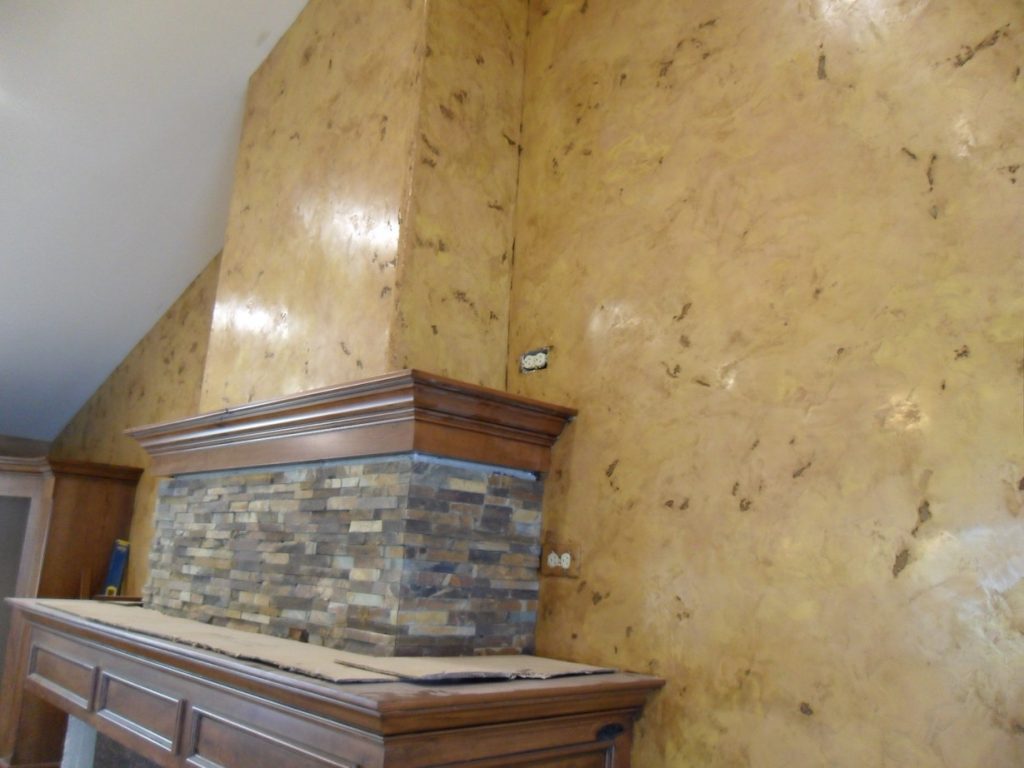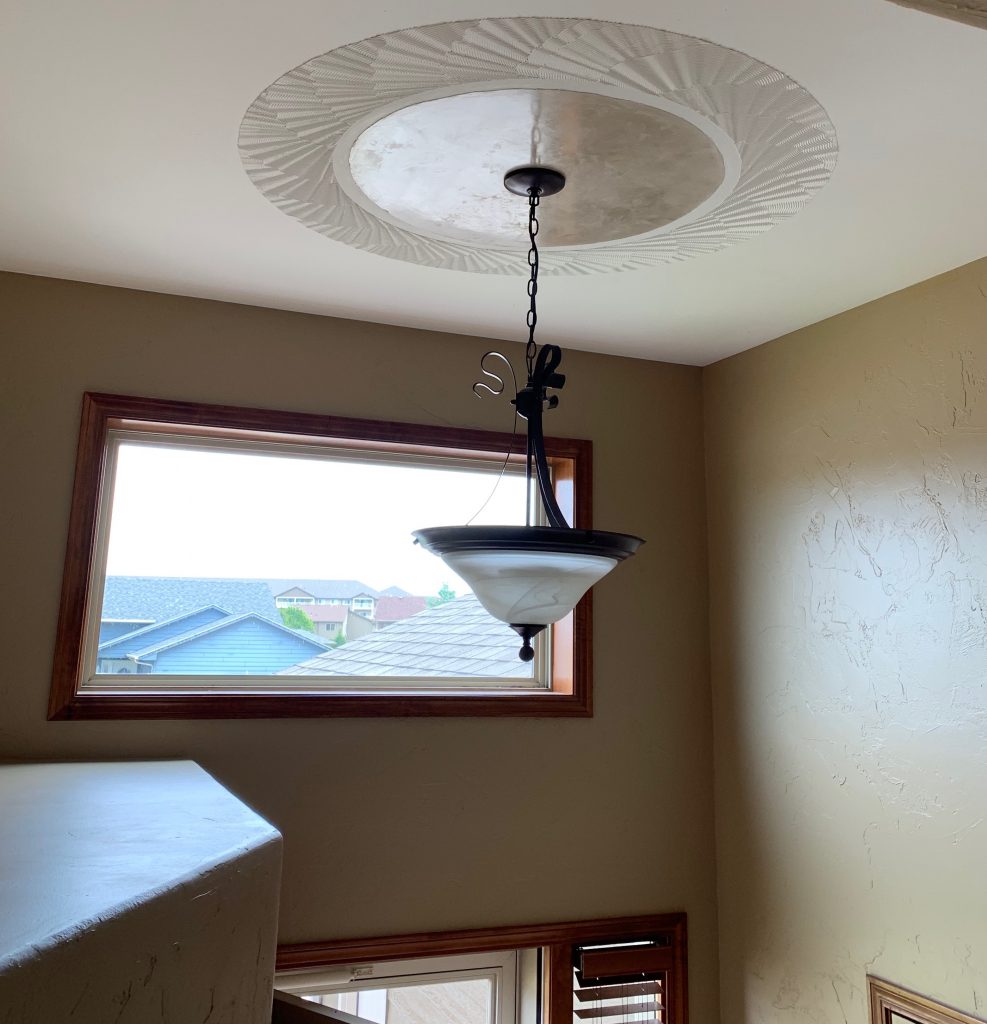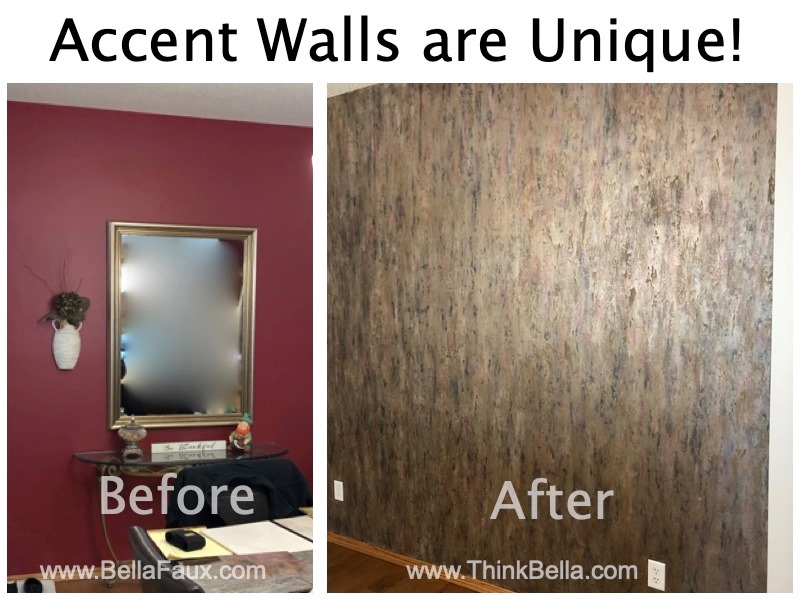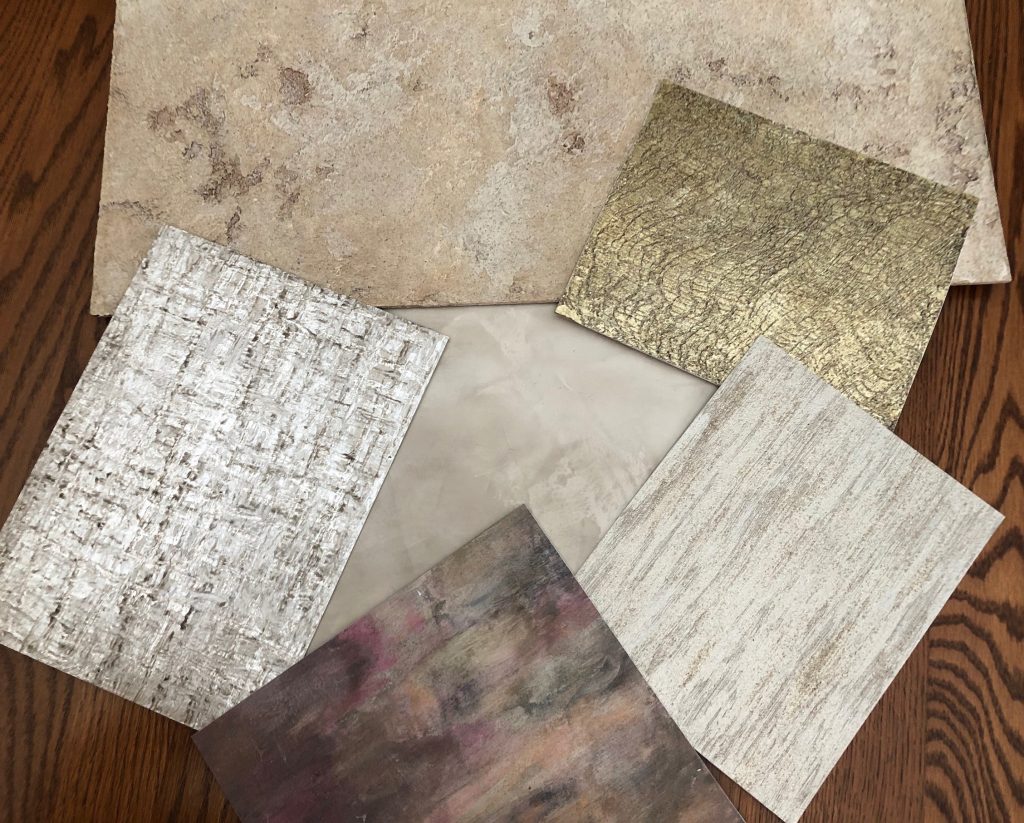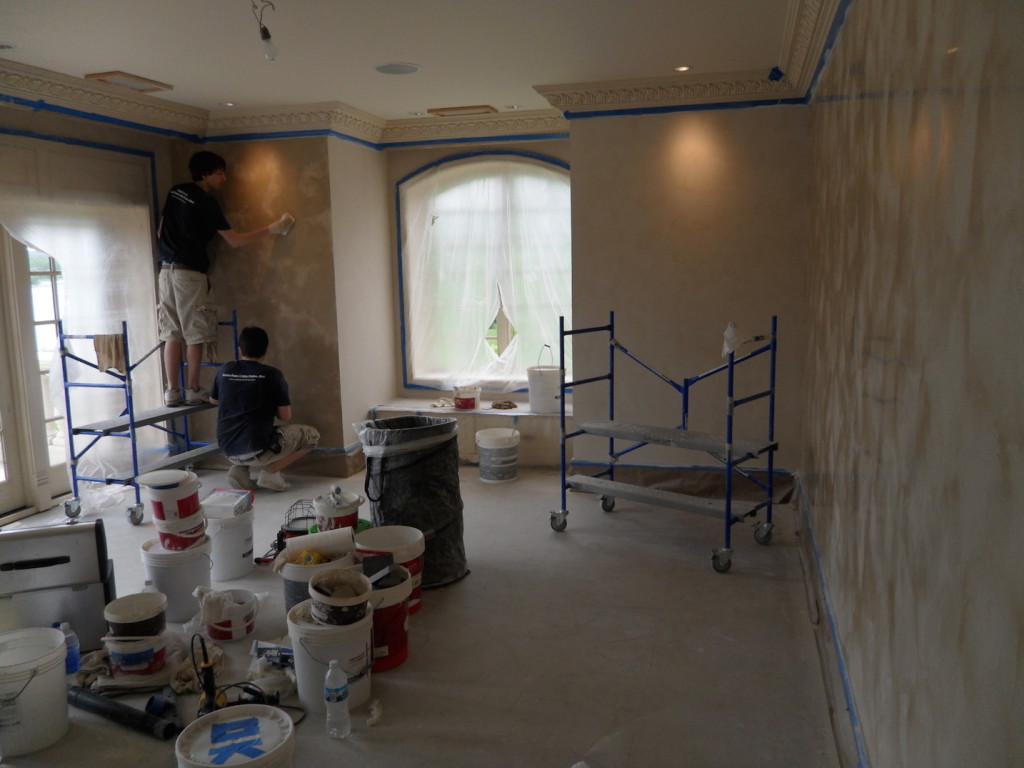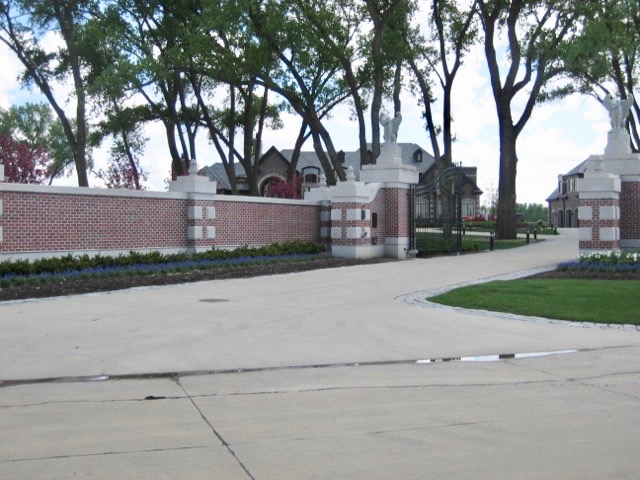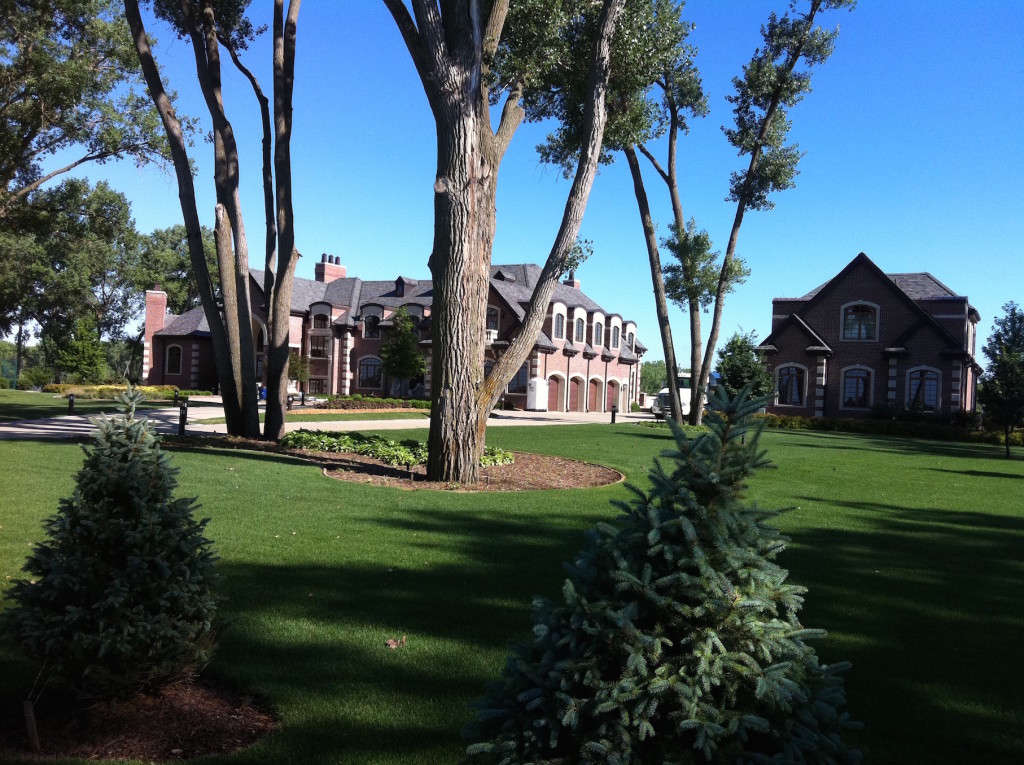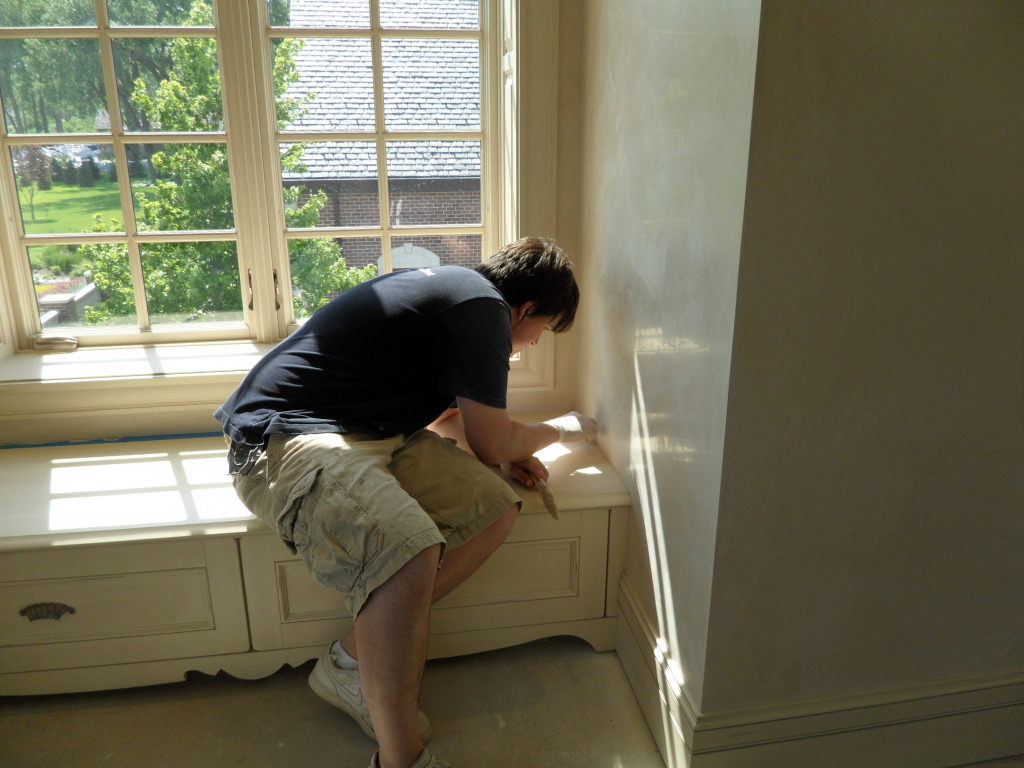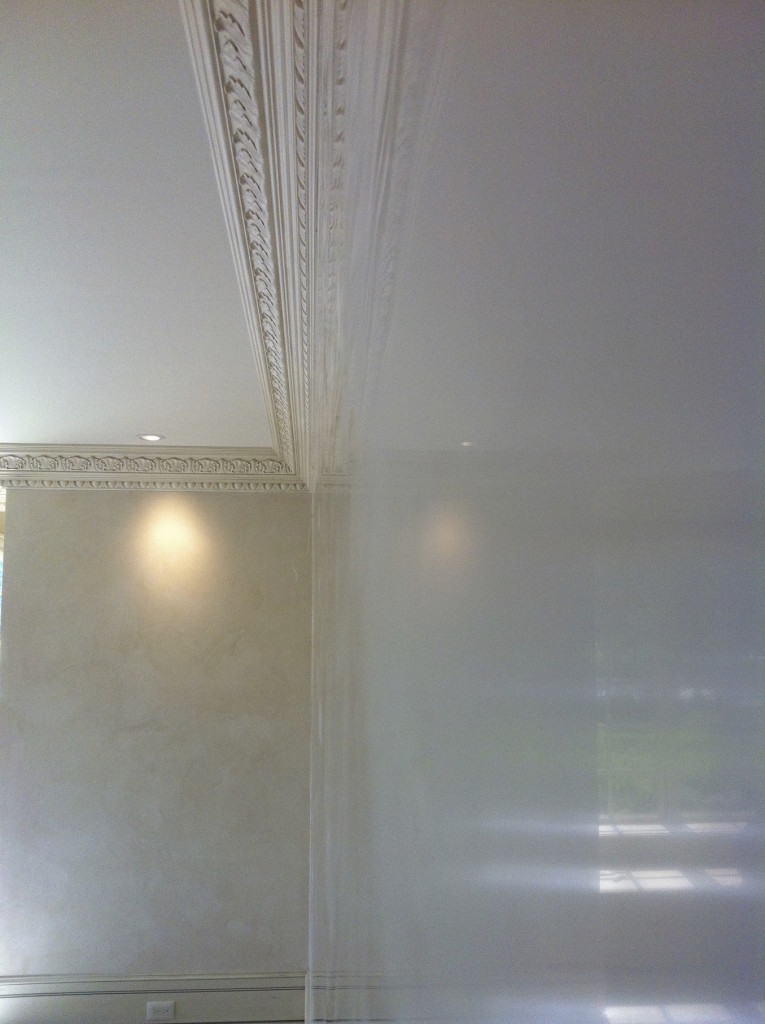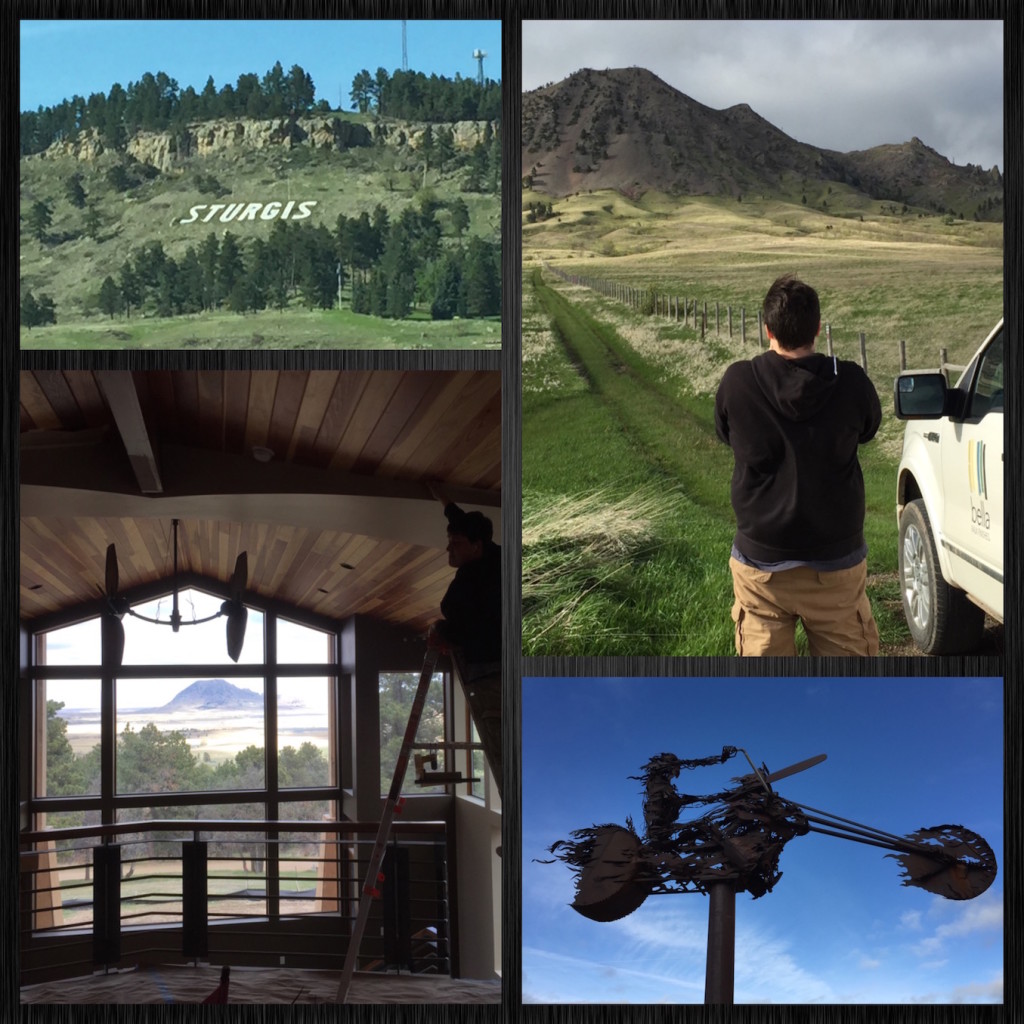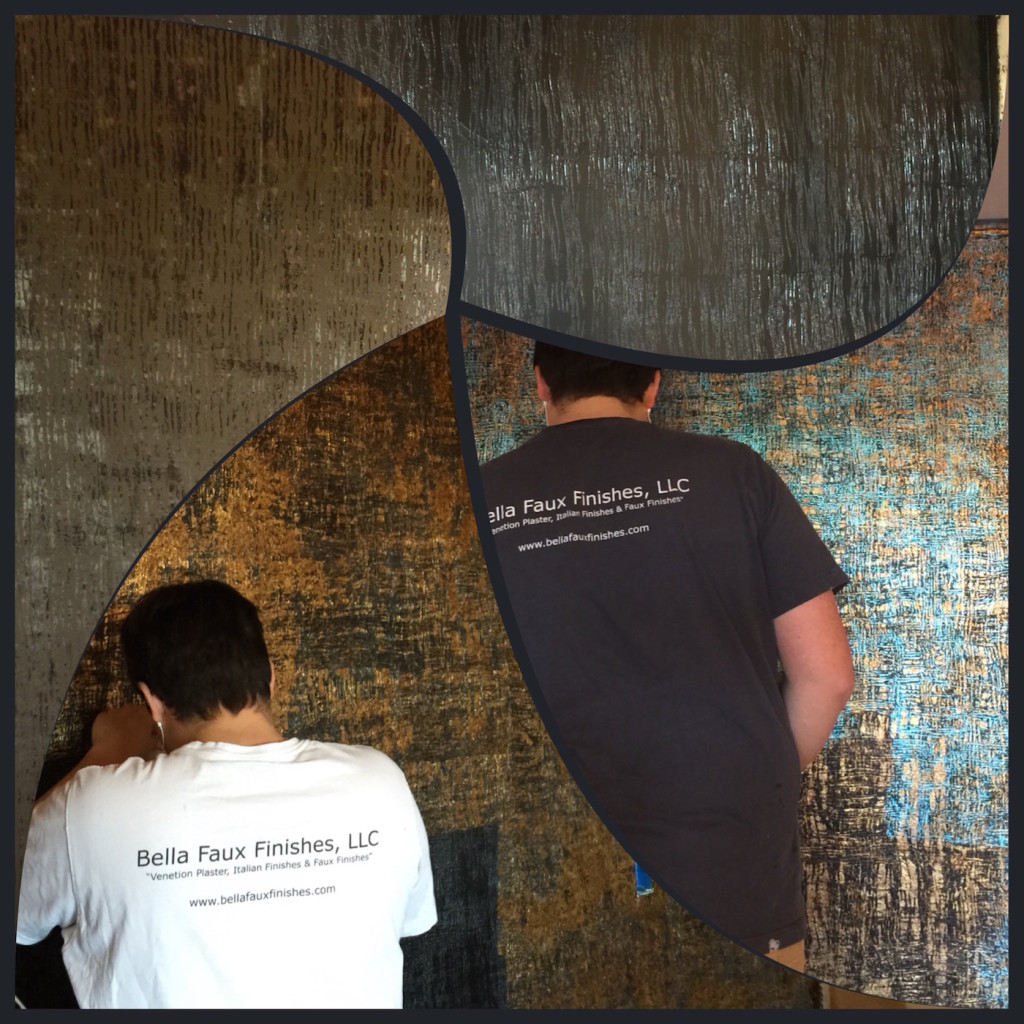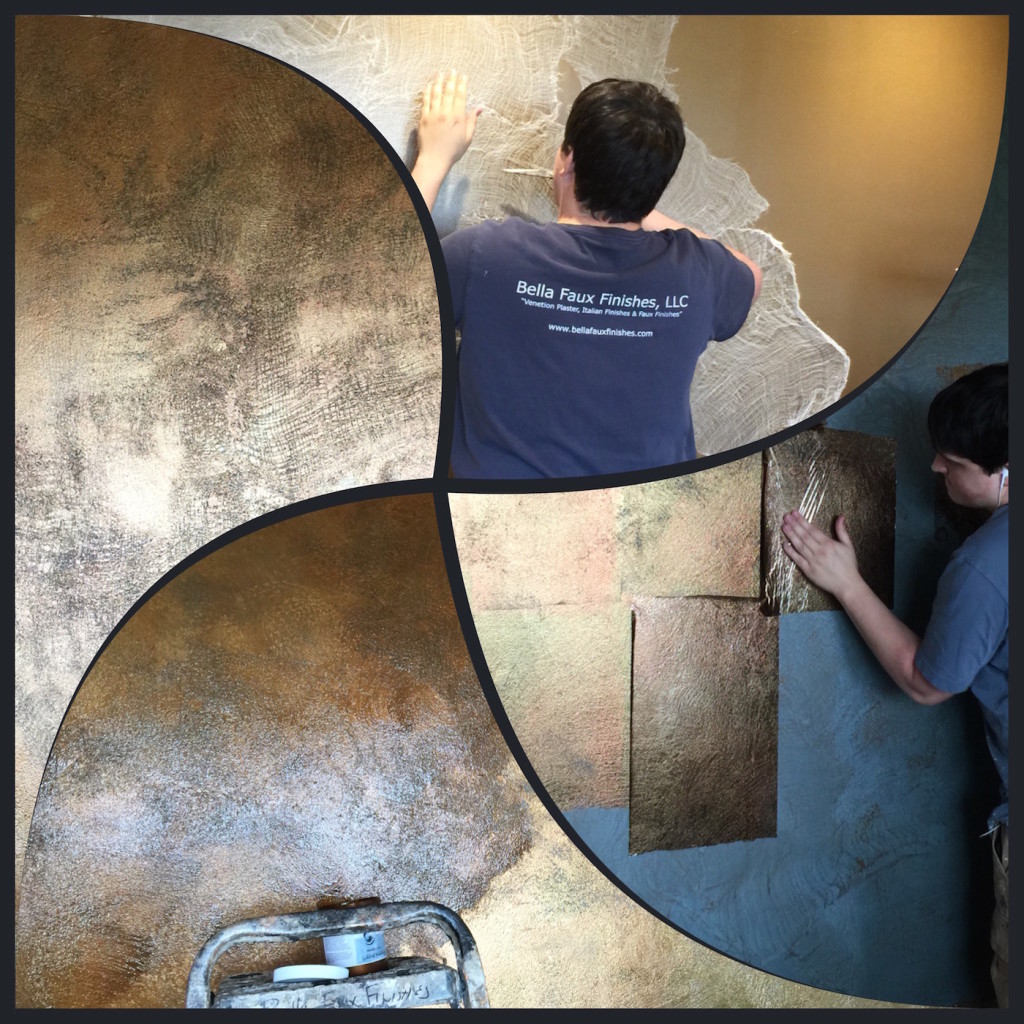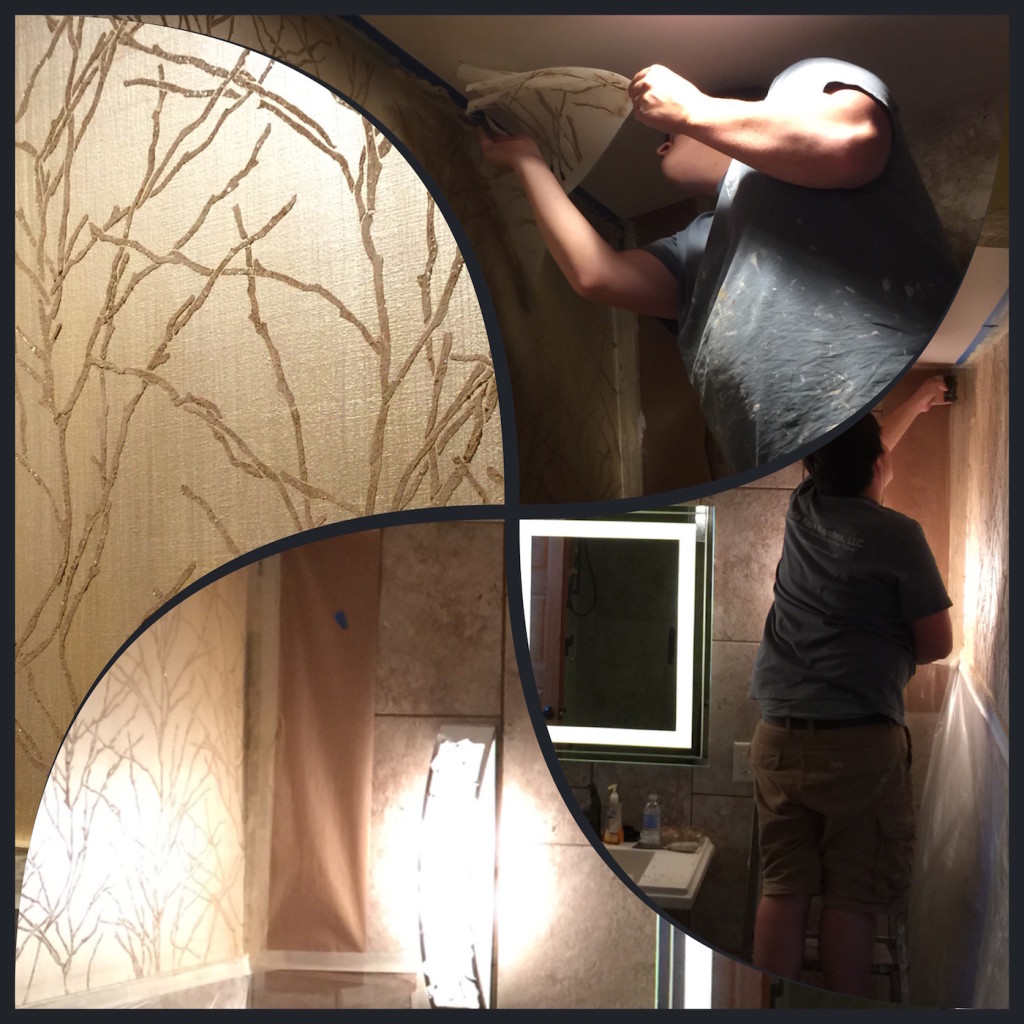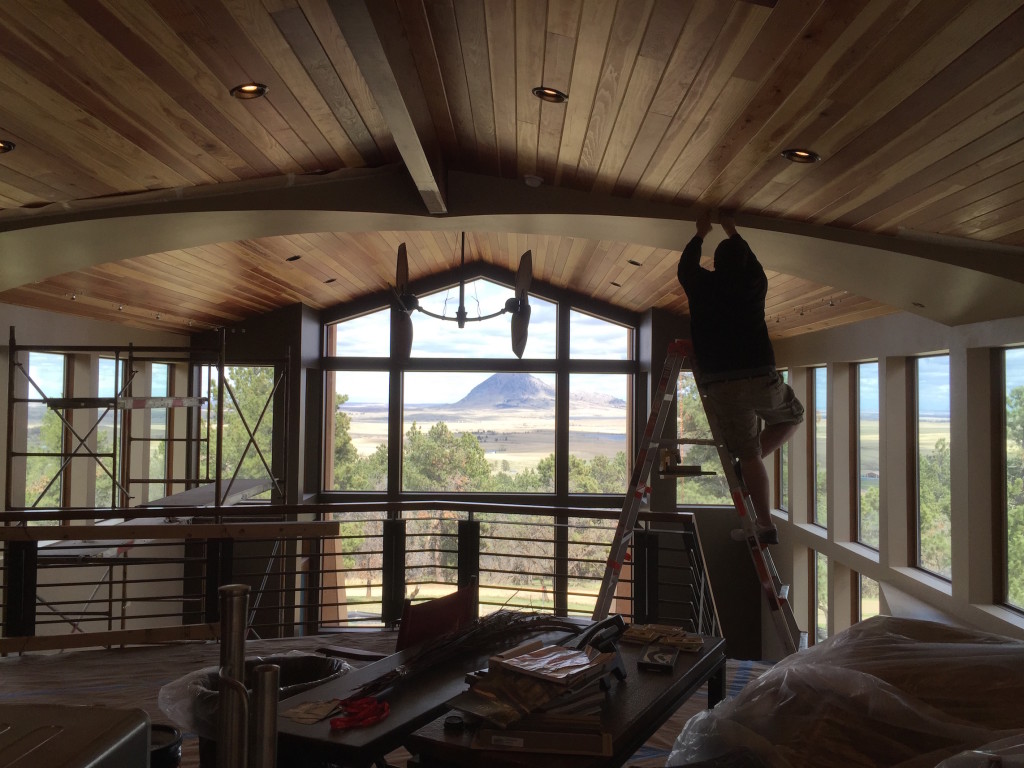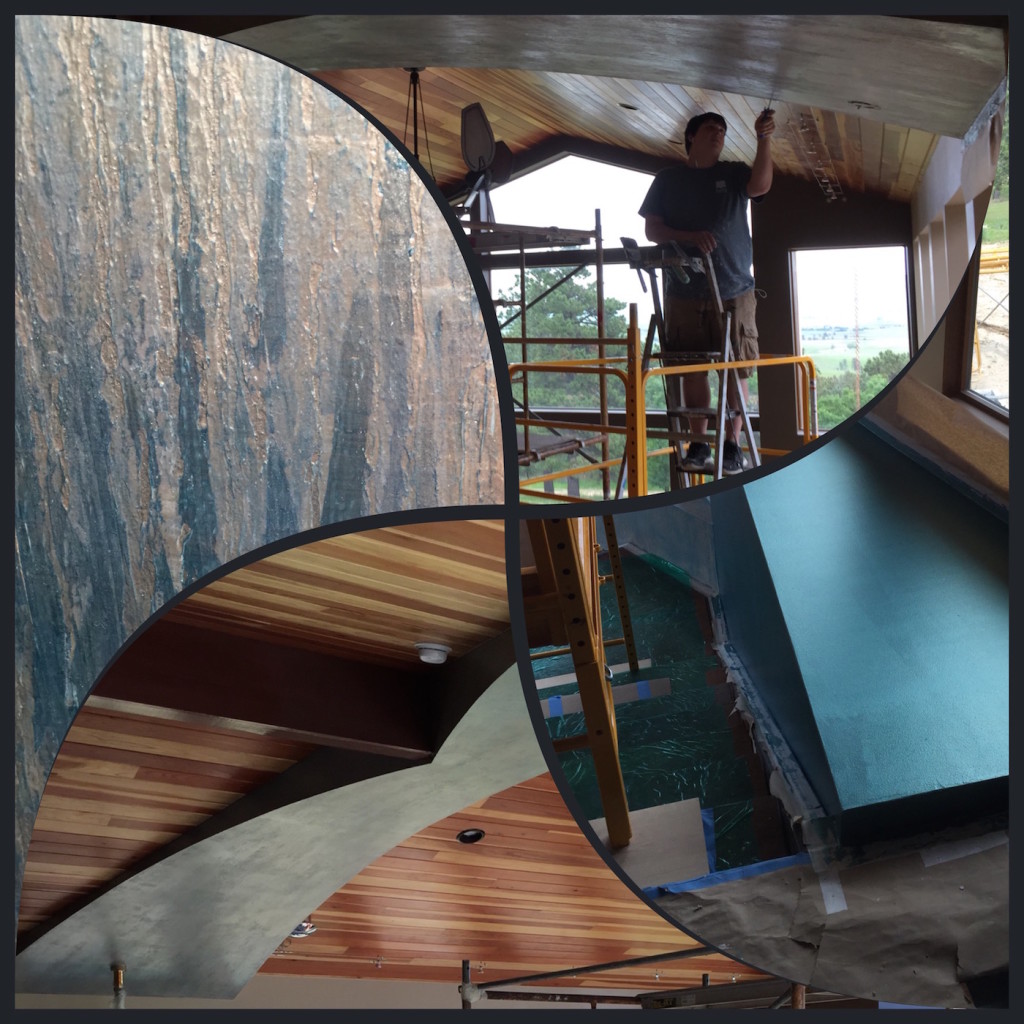 Bella Faux Finishes, LLC – Sturgis, South Dakota Project – 4 Month Project
Artists – Mark & David Nordgren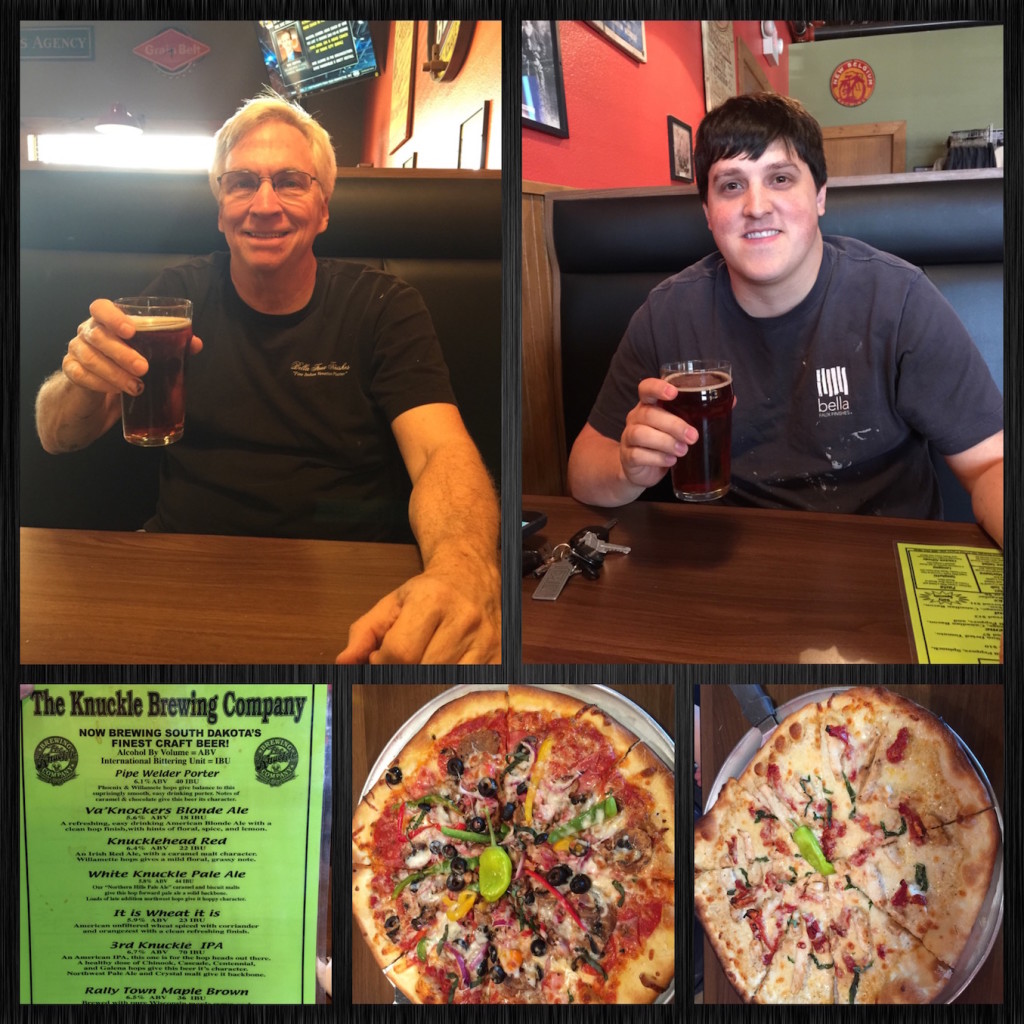 Sioux Falls Contractor – Mike Thurman – "Incredibly Talented Contractor!"
Bella Faux Finishes, LLC – 1 year Project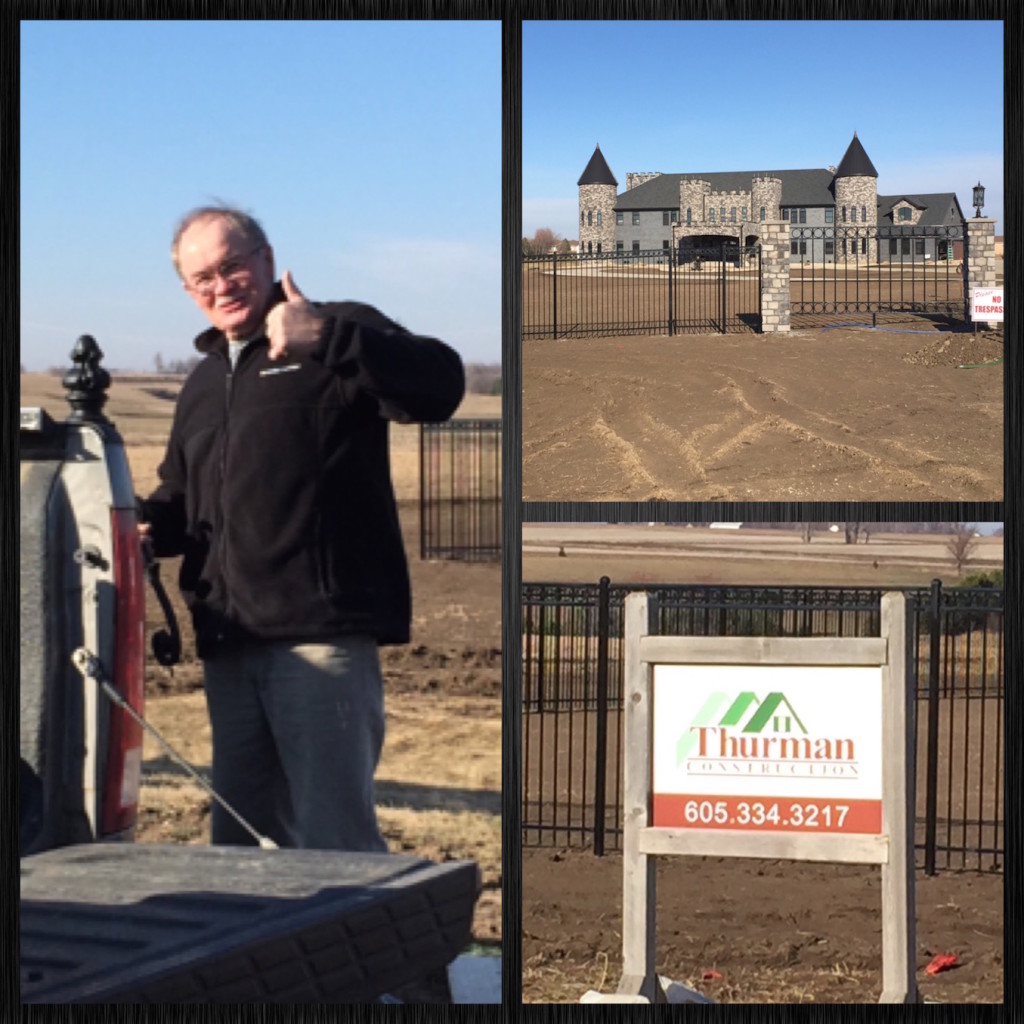 Bella Faux Finishes, LLC – Kathy, David & Michael Nordgren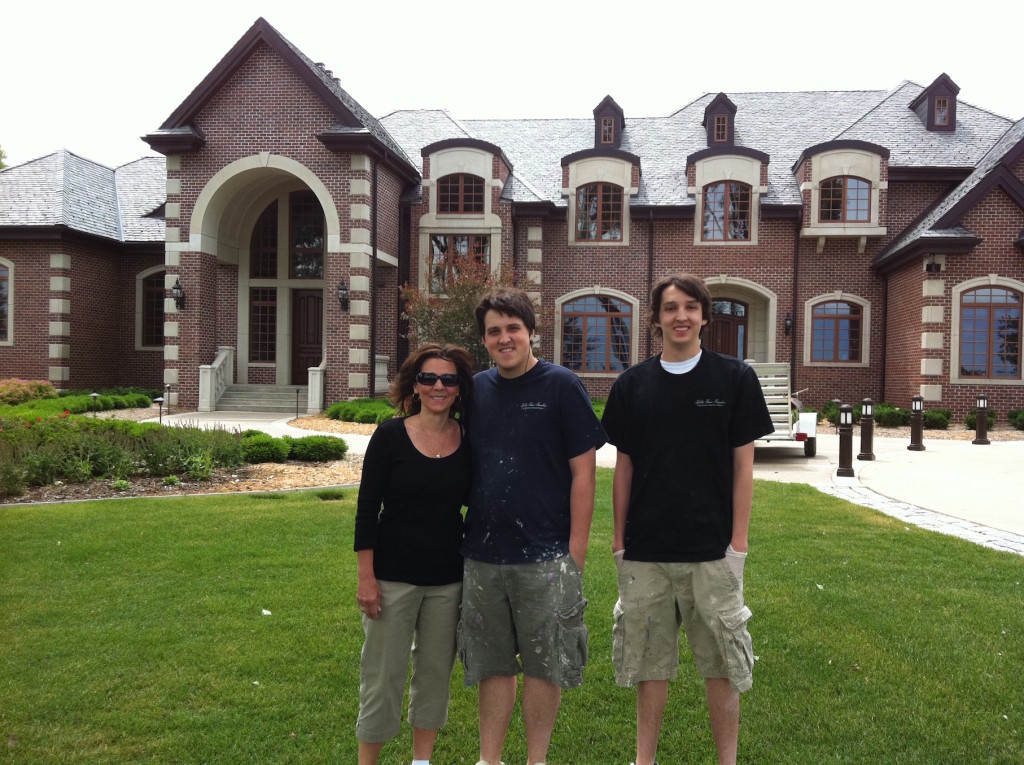 Bella Faux Finishes, LLC – Artists – David, Michael & Mark Nordgren
8 Month Project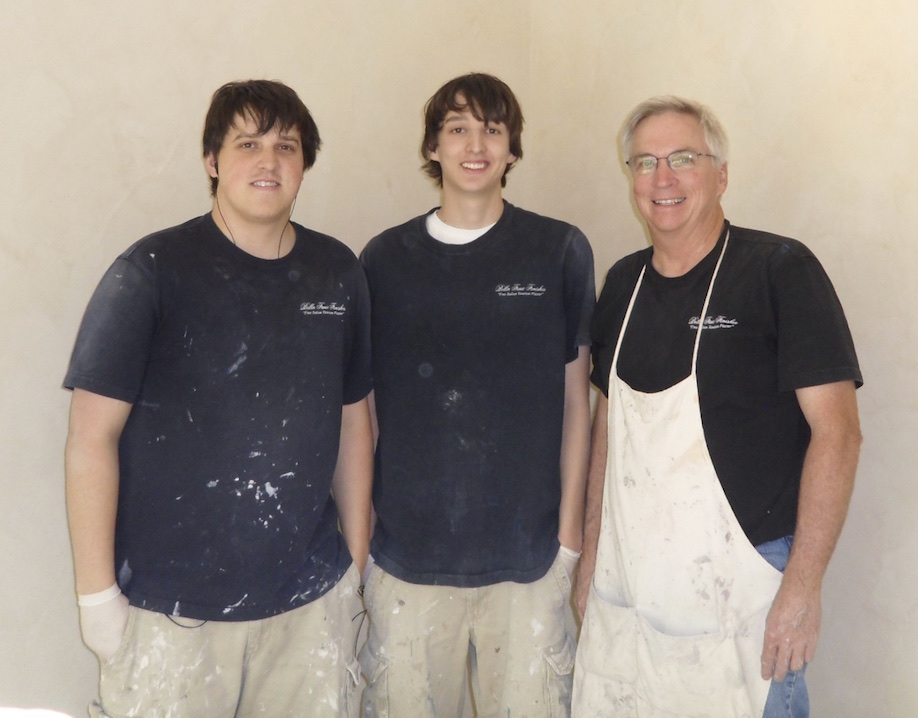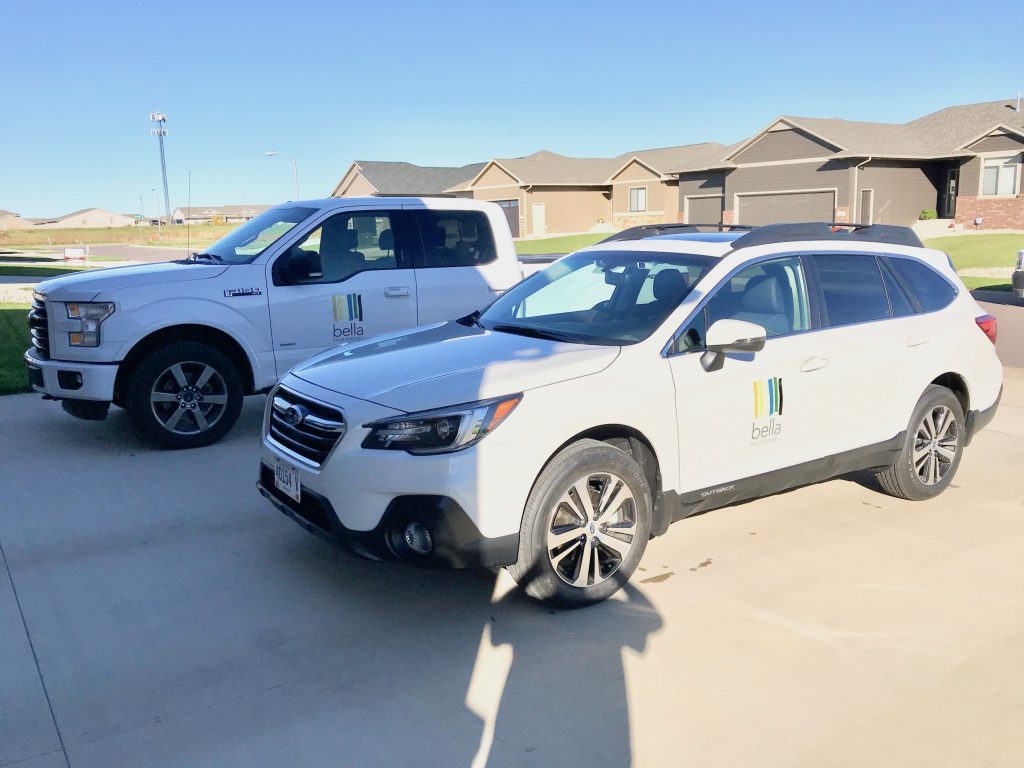 "Hey… Let's Get Together and Share some Wow Ideas for your Project!"