Monthly Archives:
March 2015
---
Posted on March 15, 2015
From the beginning in 2005, our goal for Bella Faux Finishes, was to search out and specialize in the most Unique Decorative Finishes from around the world. Bringing them to the Midwest, to present to our clients on projects.
We sought out various schools to attend and invested thousands of dollars in training, books and products to work with in the studio. We then invested many Months and Years, learning new Techniques, Methods and various decorative finishes.
As Bella Faux Finishes, approaches our 10 year anniversary, our efforts have been richly rewarded with invitations to share our Art and Interior Design Ideas on some of the most Unique Homes in the Midwest.
We love presenting and introducing our Art on any size of project, large or small. It is alway fun creating new level of drama in a home or business.
Bella Faux Finishes specialize in the historic application of Italian Venetian Plaster imported from Italy, the Italian Finishes, New Decorative Finishes and Faux Finishes. We also offer imported Art from Italy, which is incredible to view! You just have to see it.
We specialize in Marbling for columns or any unique area. We use both methods, the French Style of marbling and the Italian Style of marbling.
We also Marble columns in Italian Venetian Plaster with a trowel. Both finishes are incredible!
"Important – If you would like to view our New Art on Projects First, before anyone else, then Like us on Facebook. Here is where we share our most recent projects and sample boards. I think your will love what you see…"
"Note – Near the bottom of this page, a great song by Renee Olstead and written by David Foster, "A Love that will Last". This is pretty much what everyone wants in their personal relationships. David and I, hear so many kind words about our Art on projects, that this song inspired me to write about how, our Art is Different and How you can create a Wow Effect that will Last…"
Your Design Opportunities –  Walls, Ceilings and Columns are the "Canvas" in your Home or Business, this is where some of your Wow Opportunities are for Art.
Artisans have the ability to visualize in Colors, layering various Textures and Effect. This is not always easy to do, but comes naturally if you lean towards the Artistic side, like we do.
When you invite us to your home, you are bringing Fresh Eyes to view your project. This is so important to generate new ideas without any preconceived design plan or color scheme.
From years of experience, most of the time, we can look at a room or space and almost immediately envision various opportunities to create drama.
Sometimes, we get a chance to view past projects. It is such a great feeling to know that our clients and homeowners still love our Art and that our Decorative Finishes are still creating drama!
Our goal at Bella Faux Finishes, on every single project, is to create a 'Wow Effect" that will last.
David and I, through the years, have successfully helped many Home Owners, Interior Designers and Contractors, create a higher level of drama on their projects. Visit our Gallery and also Like us on Facebook to view photos.
Click on the Testimonials we have received, to learn more about their experience working with Bella Faux Finishes.
If you have a project that you would like to discuss with us, we can be reached at Contact Us or Request a Quote.
We look forward to meeting you and sharing ideas about your dream home. Please call us early in your project as our schedule can fill up. Thanks!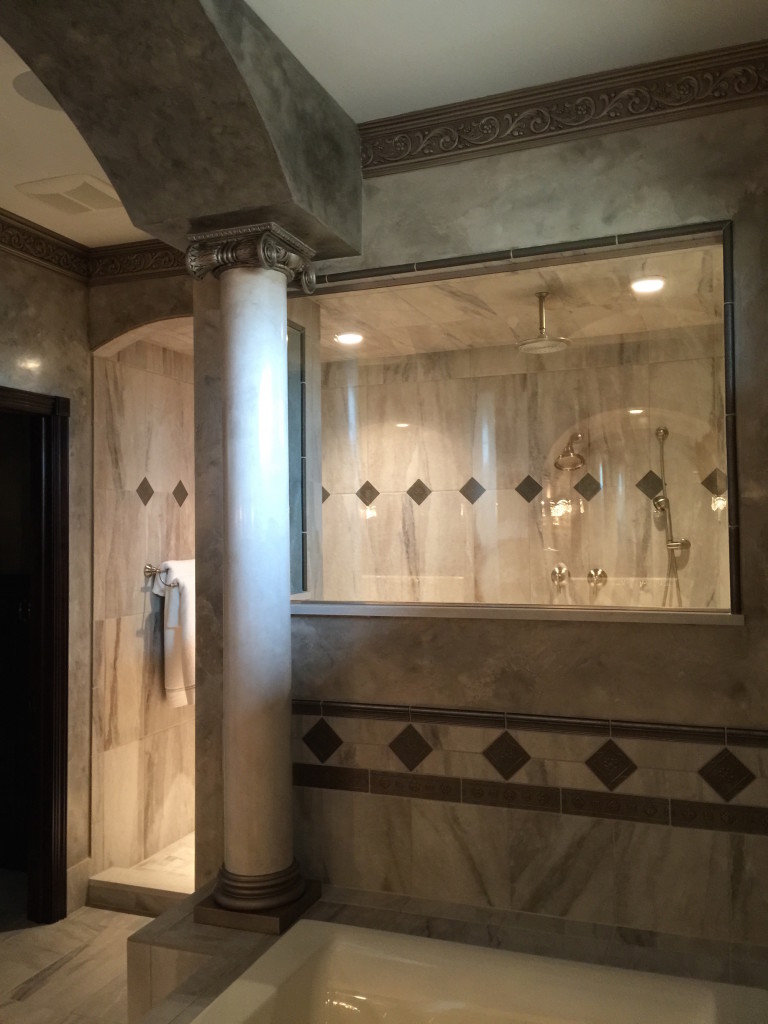 Below, sample on left for Pool Columns. Real Marble Pool Column is on the right.
Below, Pool Columns, still more detailing left. Will show completed columns in a future blog.
Below, a great song by Renee Olstead,  written by David Foster, "A Love that will Last". This is pretty much what everyone wants in their personal relationships…
David and Ambers son, Owen, turns two this month. Now that is a Love that will last!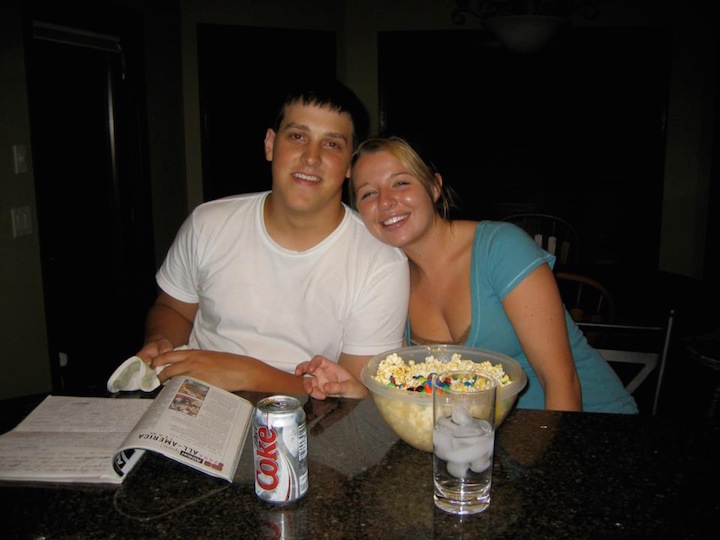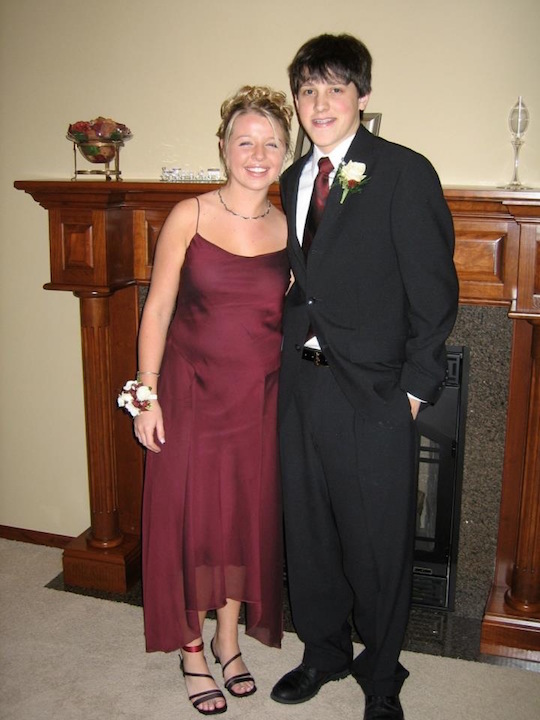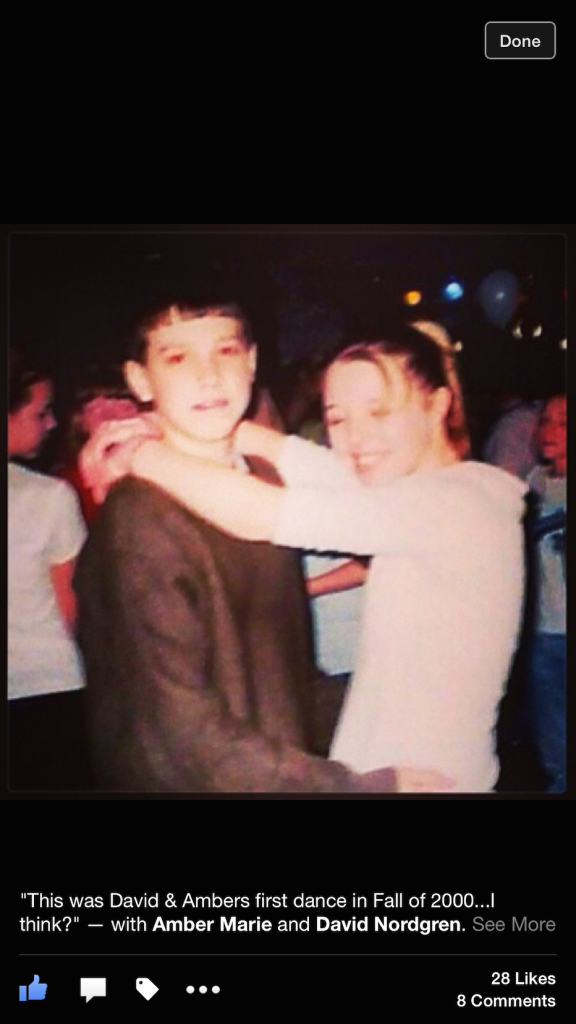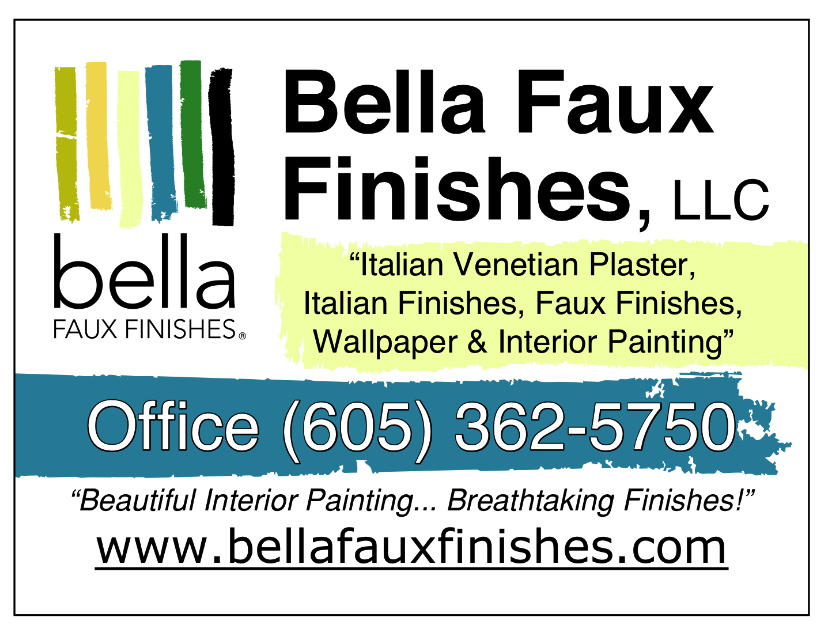 ---