Category Archives:
Uncategorized
---
Posted on September 15, 2017
Urban Dictionary – Style
Noun: The basic defining characteristics of a person, everything from talk, dress, hairstyle, demeanor, etc.
Now what is the Style of your… Home?
Would you like to create the "Wow Effect" in your Home?
Below, I will share "5 Ways" that you could raise the drama in your home and stay within your budget.
Here are the Five: "Accent Walls, Niches, Backsplash, Tray Ceilings & Columns"!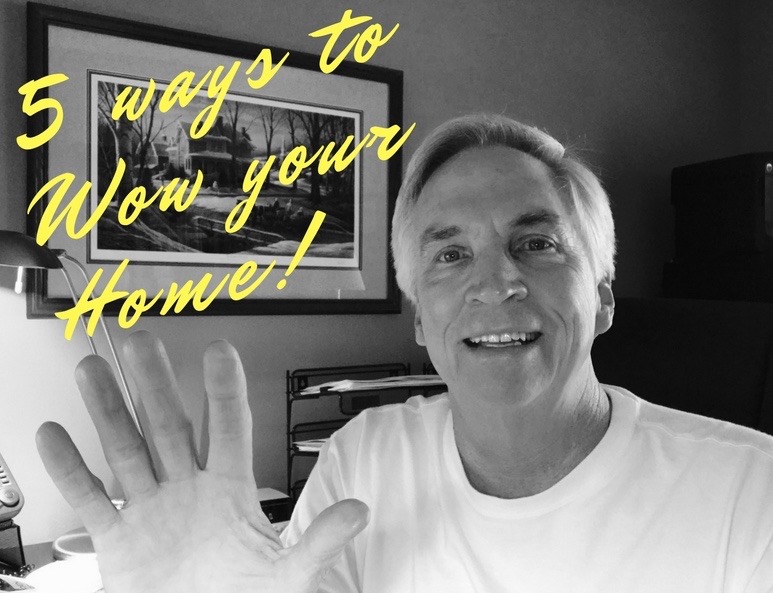 (1) Accent Walls – Every home has a Unique Accent Wall. Note – they are not always the first impression when you come into the room. You have to enter and then hold.
By leaving your mind open, the room will reveal to you, where the perfect wall is and why!
In my opinion, this is one of the most important walls in your home. By introducing the perfect Color, Texture or Effect, you definitely will raise the drama of the room.
Cost: Since the footage is small, whether you choose a Great Paint Color or the Perfect Decorative Finish, your total investment is very affordable.
(Note – The cost for Wallpaper is usually more.)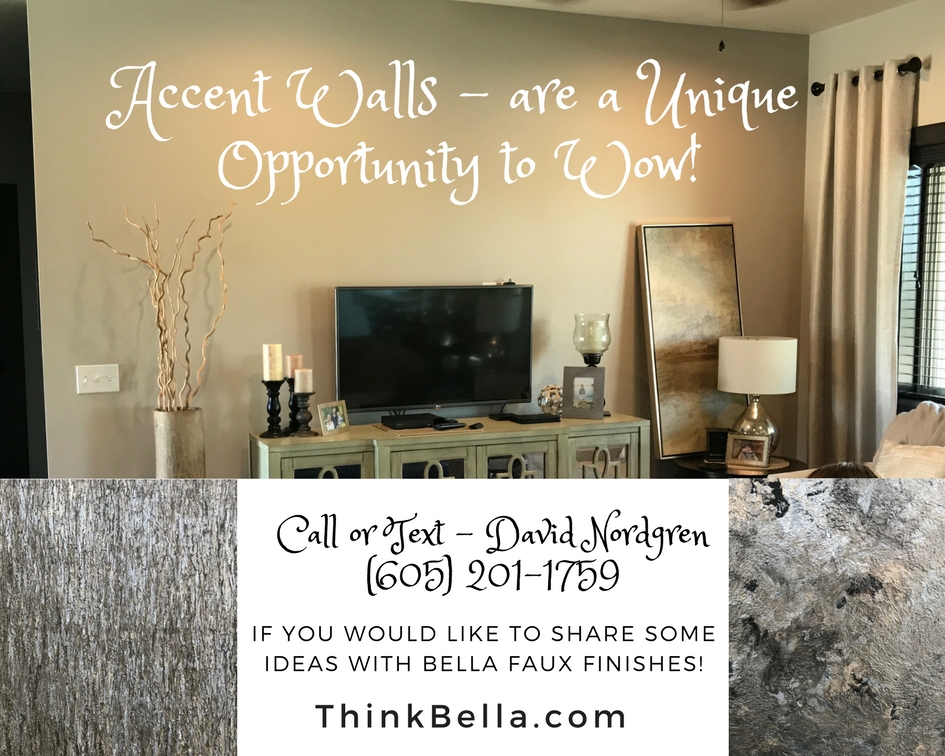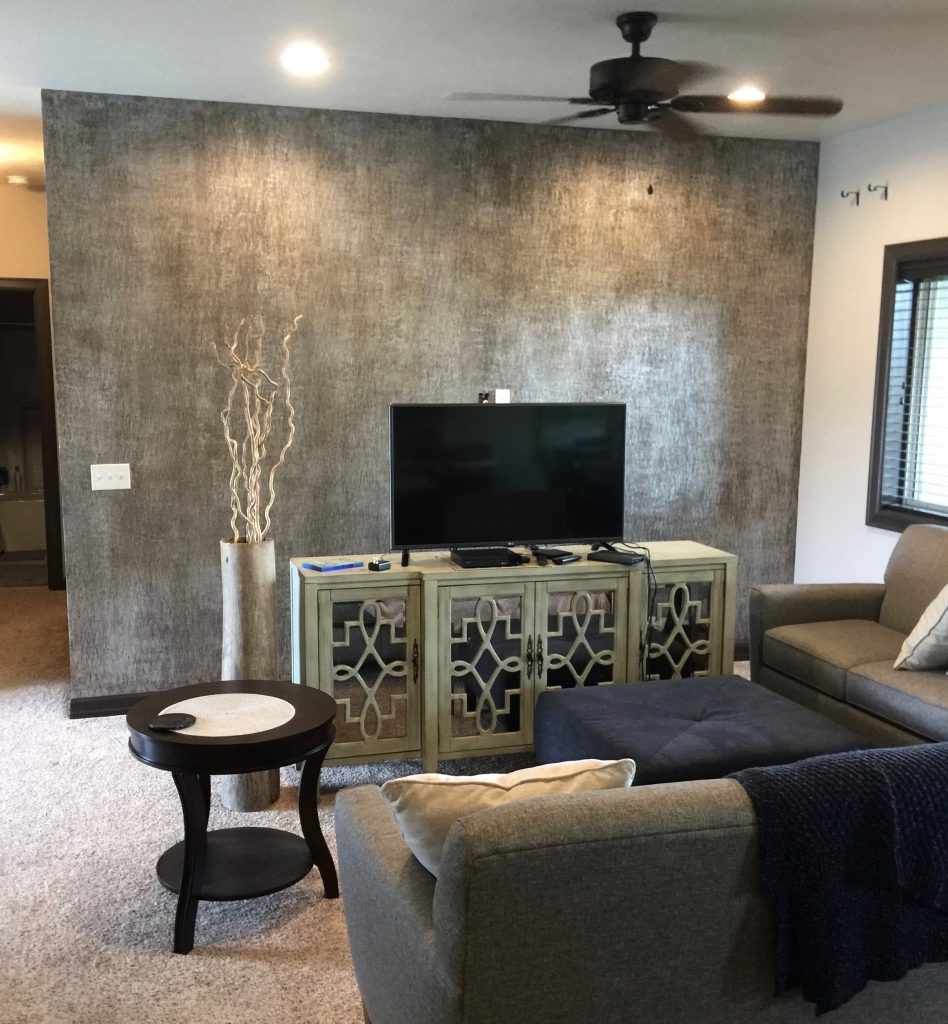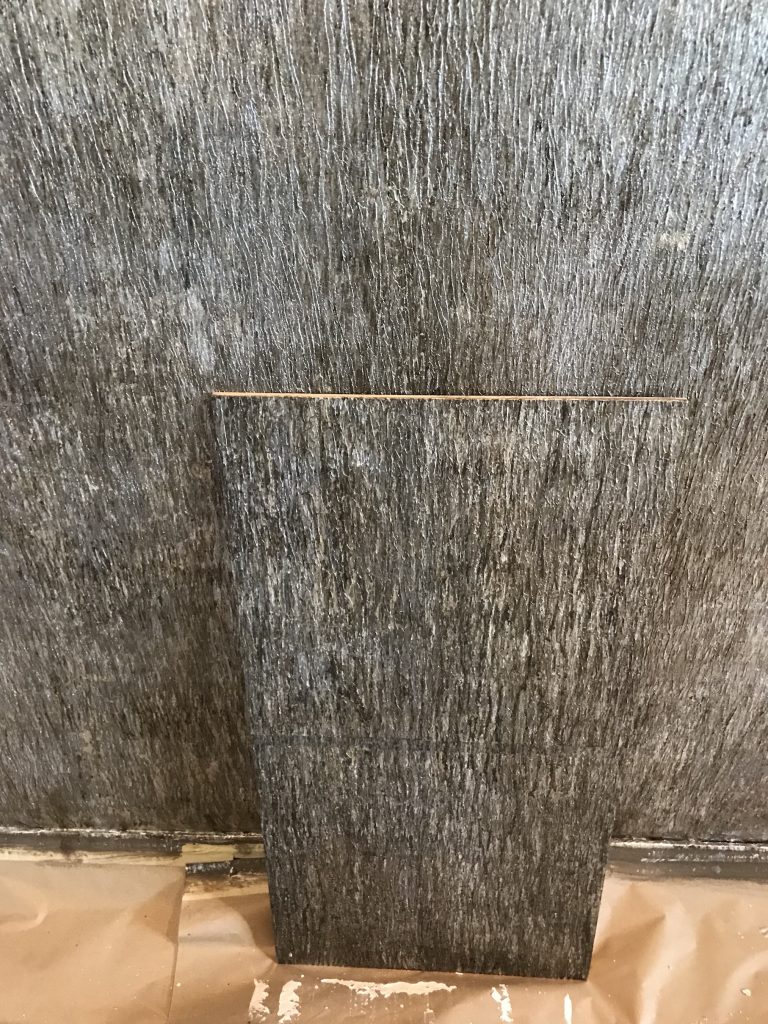 (2) Niches – Almost everyone has a Niche in their home. They are fun to build into a floor plan, but what do you do with them?
The space is limited and can truly be an Interior Design Challenge…
David and I have had the opportunity to introduce our Art on many Niches through the years. We have many ideas that we would love to share with you.
Cost: The Footage is very small, which will give you the freedom to explore almost any level of Decorative Finish.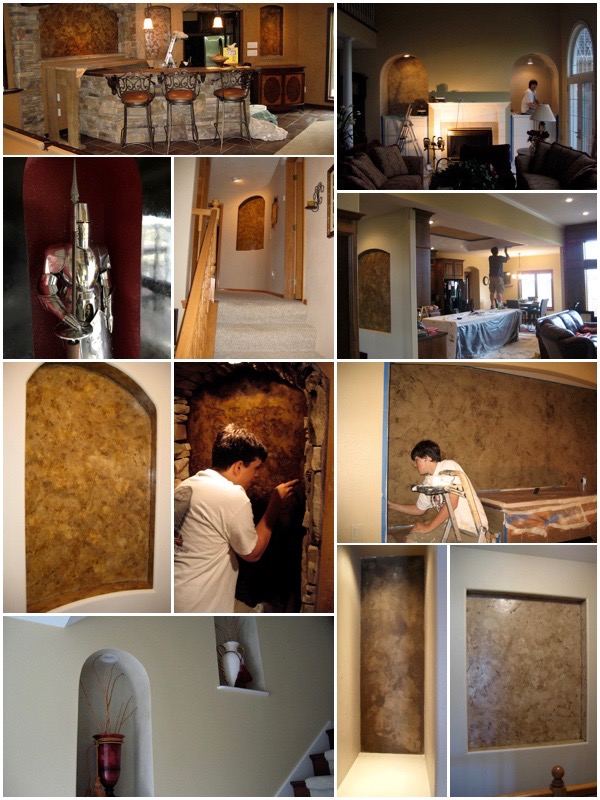 (3) Backsplashes – Tile is used almost exclusively for backsplashes. They are very popular, creating a Contemporary Effect.
But if you are looking to explore a Unique effect, that is not commonly seen, we many ideas for you…
Cost: Again, your square footage is small, so your total investment will usually be less than tile.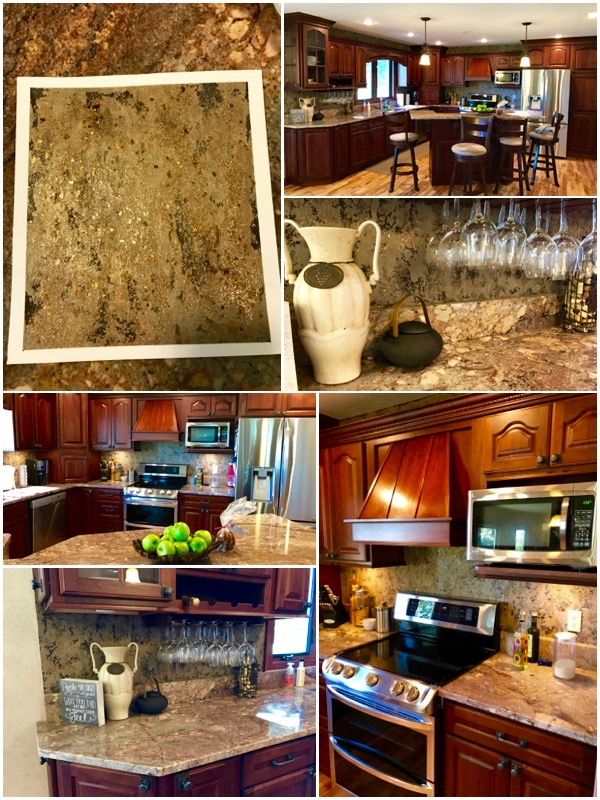 (4) Tray Ceilings – Commonly know as the Fifth Wall, a Unique Tray Ceiling is one of our favorite locations to change the emotion in the room. Unfortunately, many Tray Ceilings today are rarely given much of a budget.
A crows foot texture or a paint color is sometimes all that is planned for…
I will share some photo's from past projects below. We have a wide variety of Stunning Decorative Finishes that you can test on your ceiling for effect.
Tray Ceilings are Always a Wow Opportunity!
Cost: Again, square footage on a tray ceiling is small, so your investment is very affordable.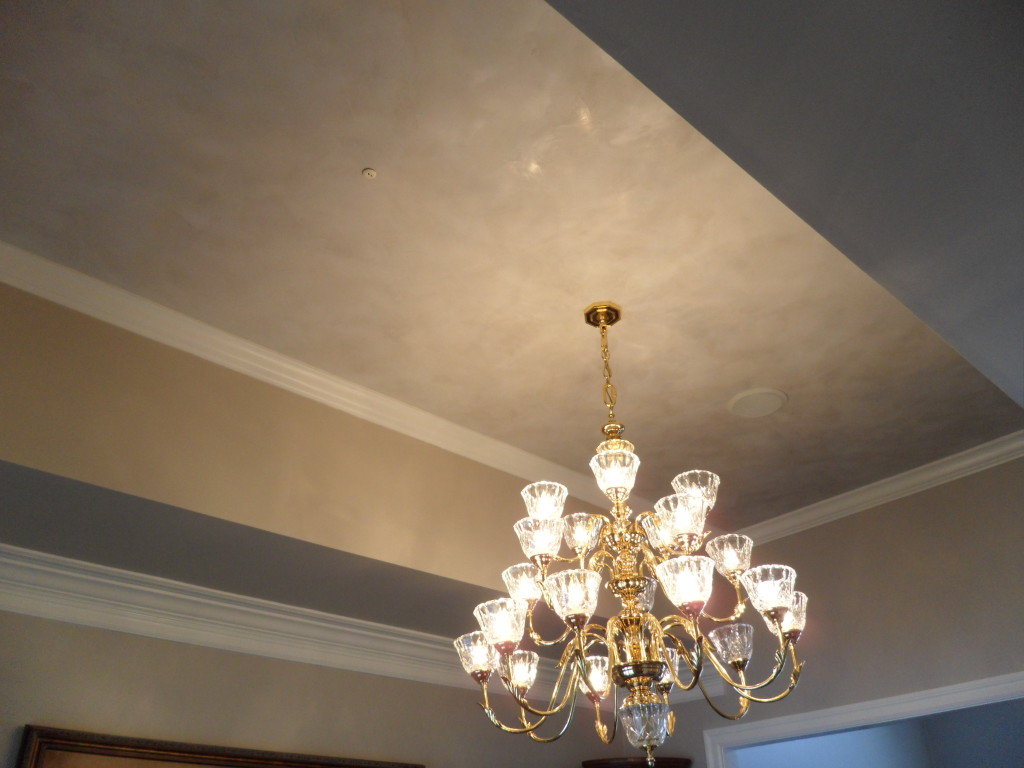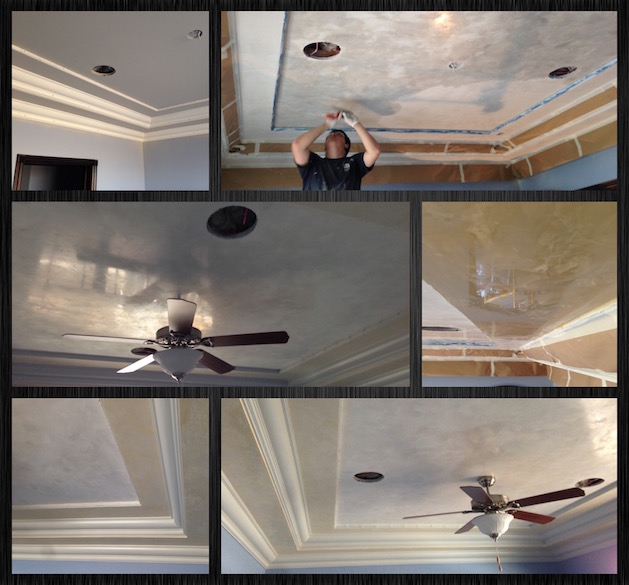 (5) Columns – Today, you will find that most columns are just painted… White.
Why? I think it is easier to just paint them and they still look good.
But I also believe the real reason is, there are not very many Artisans that marble columns.
The Art is very challenging to learn…
Since 2005, the Artisans at Bella Faux Finishes, have marbled many columns through the years. I will share a few pictures here.
Cost: Depending upon the finish that is chosen for the columns, the pricing can vary. We offer a variety of effects that you can surround your columns with. The cost of each finish varies, also the chosen effect for the Capitals and Base.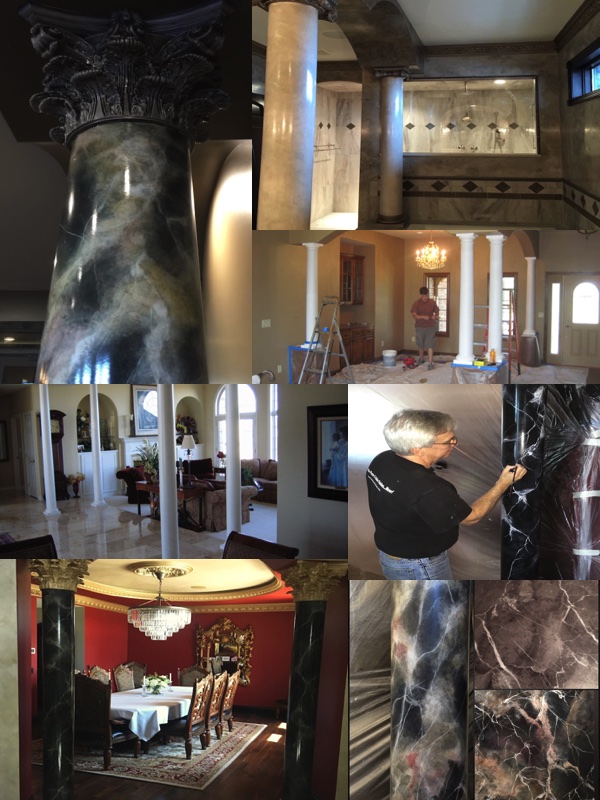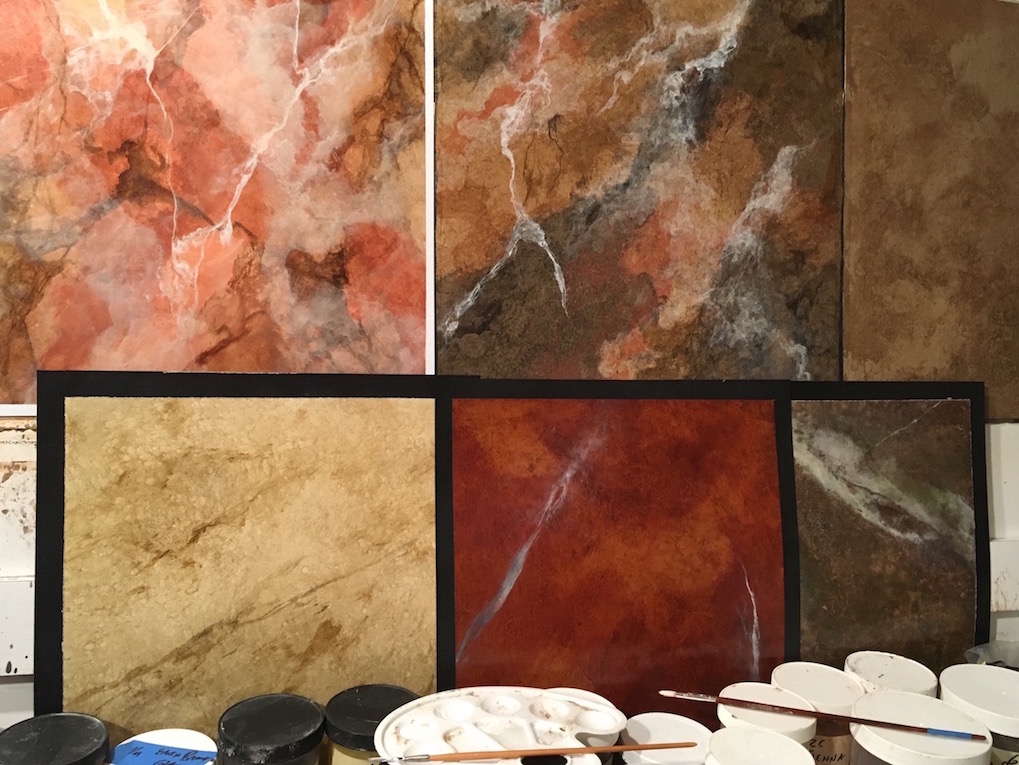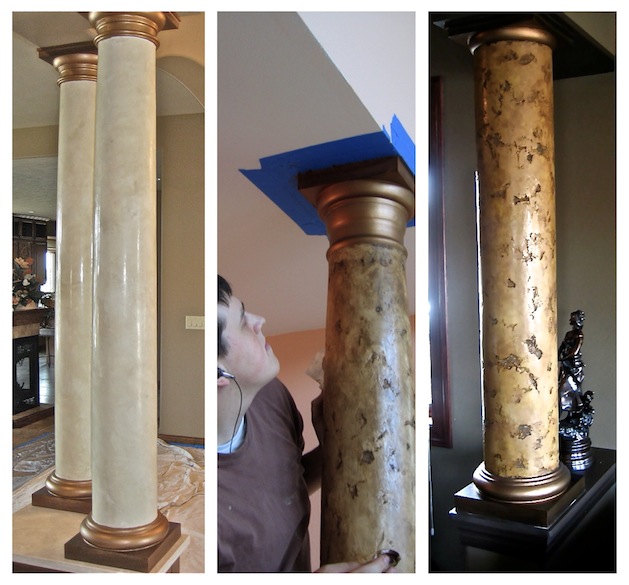 Well… that is it!
Five areas in your home that are unfortunately, not very high on the Interior Design Priority List.
Many times, with New Construction, there is very little budget left.
I understand that…
But after homeowners have settled in their home for a while, they will begin to notice their Unique Areas in their home and now have the budget to Wow their home!
"Bella Faux Finishes – Artisans – Mark & David Nordgren"
David and I are "Honored to be Trusted" with the Final Effect on so many Large Projects and Small Projects, Commercial and Residential!
We Love All of them! It does not matter the size of your project!
Would you like to meet?
Call or Text David Nordgren at (605) 201-1759 if you would like to share some ideas about your project.
The meeting is Free and will usually last about 30 mins.
We look forward to meeting you, hearing your ideas and viewing your project!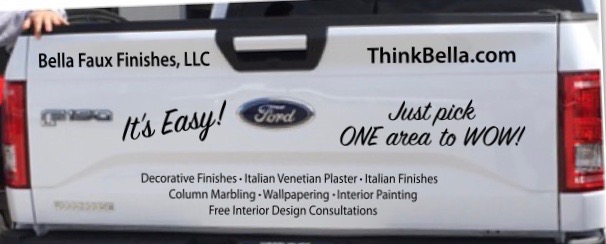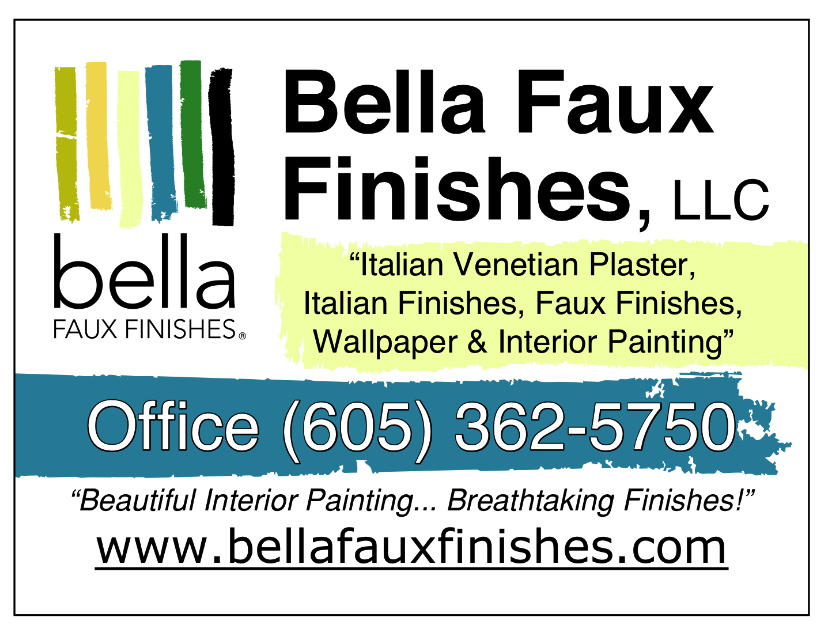 We saw Taylor Swift a couple years ago. Incredible Concert! This talented lady can definitely overwhelm you with… "Style"!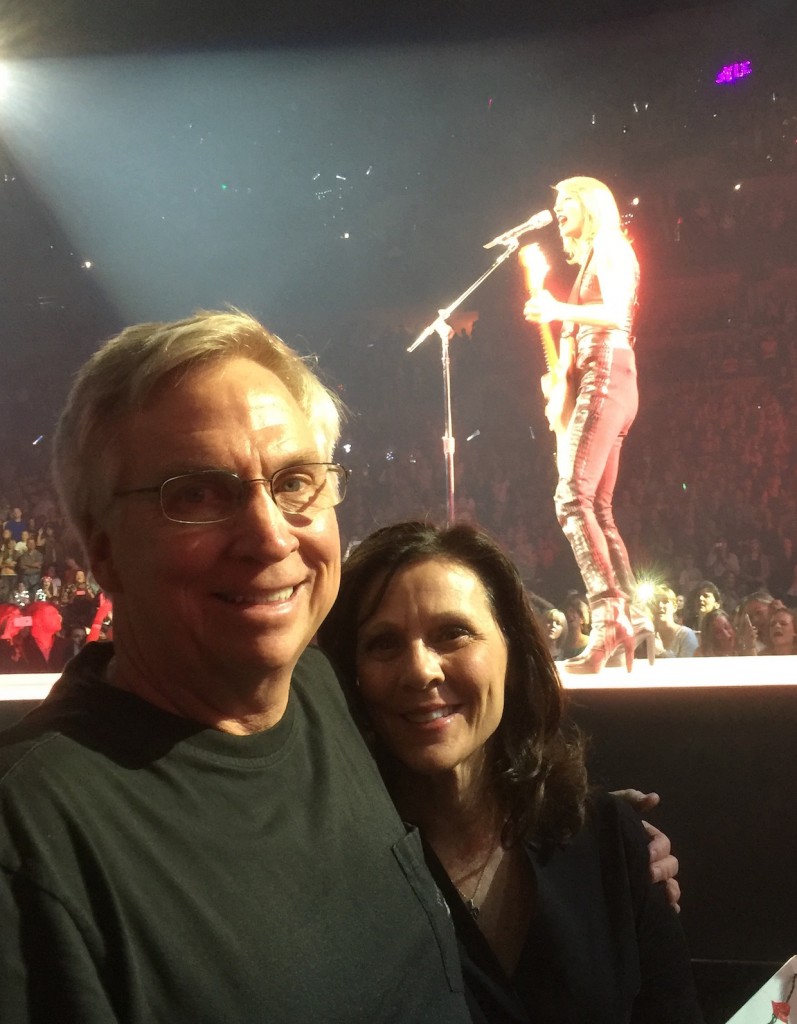 "Bella Faux Finishes, LLC – Amber, David, Kathy & Mark Nordgren"
Remember "ThinkBella.com" if you would like to view more of our Art!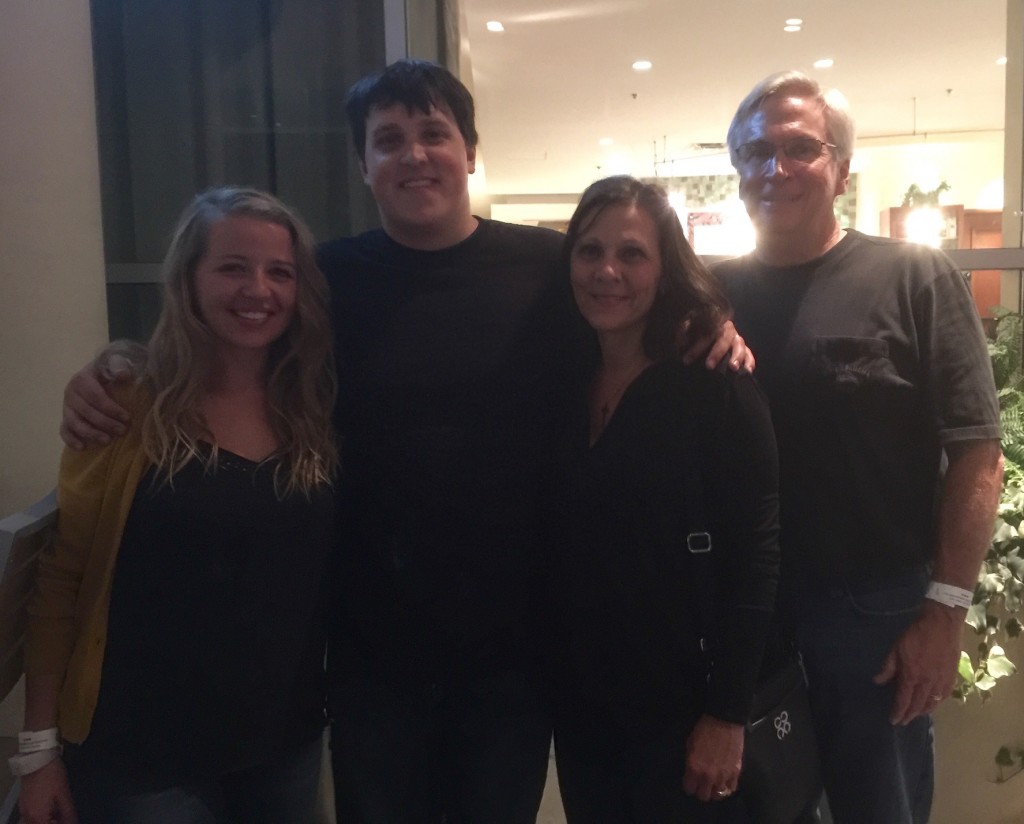 ---
Posted on August 31, 2017
"Think Bella!" – "Think Houston and the surrounding communities!" When you are knocked down as hard as they have been, a helping hand is desperately needed! What kind of Inner Strength, Community support and Financial Assistance is needed to get back up?"
"Thirty Seconds to Mars" – Their New Song… "Walk On Water" pulls at the Emotion & Strength needed for our Friends in Houston!"
United Way Houston is a great way to help those that desperately need a helping hand!
---
Posted on July 15, 2017
Very few words this month…
If your project isn't creating the drama you would like, Bella Faux Finishes is a valuable resource and friend to have.
Call or Text David Nordgren at (605) 201-1759 to schedule a "Wow" meeting.
Click on "Testimonials" to learn more about working with Bella…
Together, lets see if we can share some ideas and create… "The Wow Effect" your home deserves!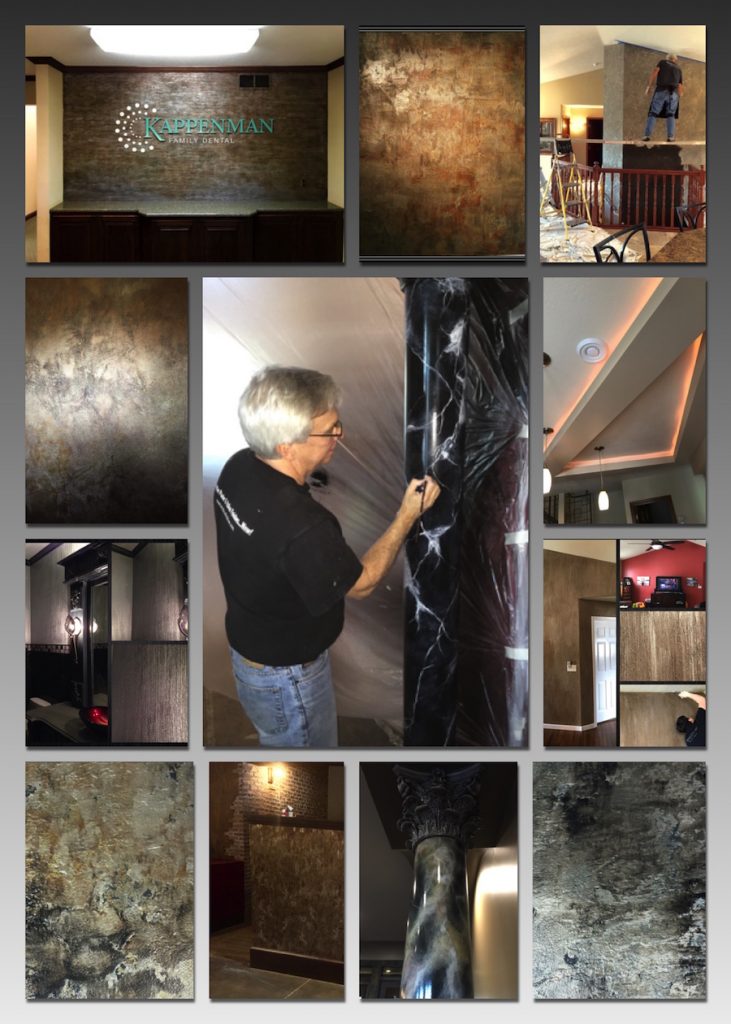 "Below, Sara Bareilles sings "You've Got a Friend" honoring Carole King at the Kennedy Center Honors. I love James Taylor, this is also a great version of a… timeless Carole King Song!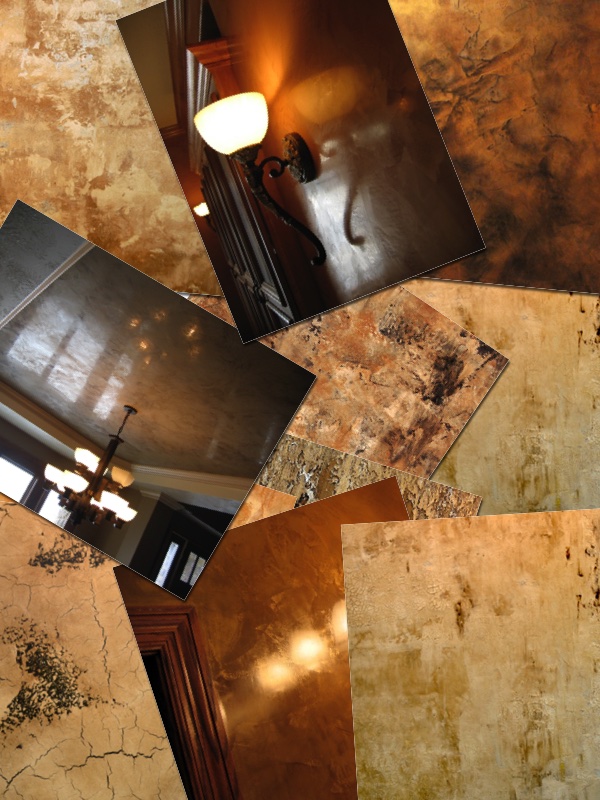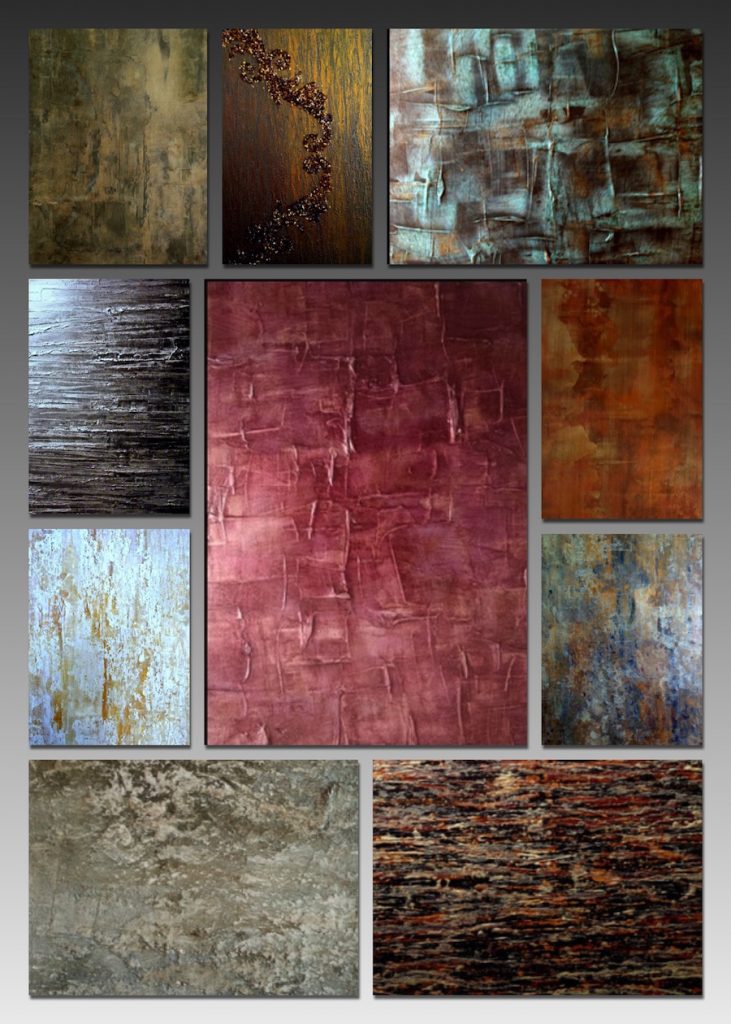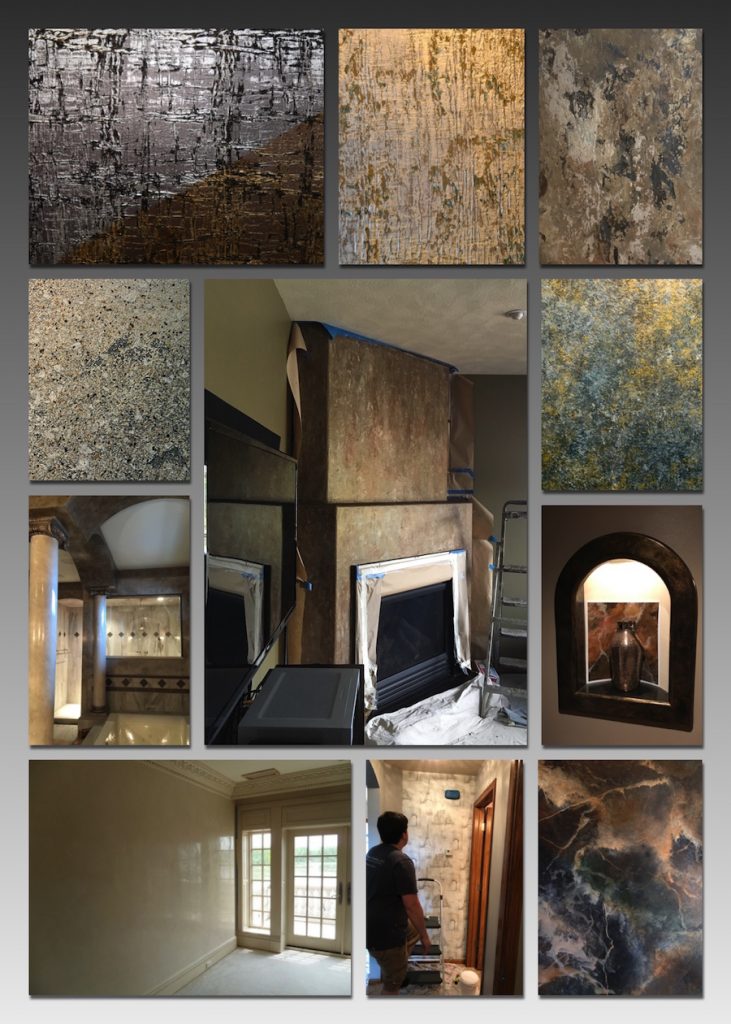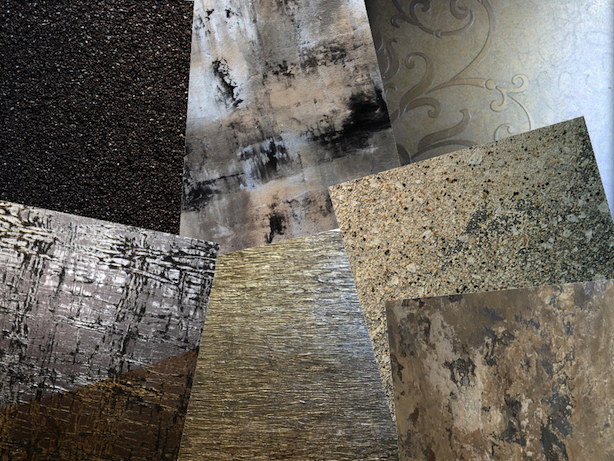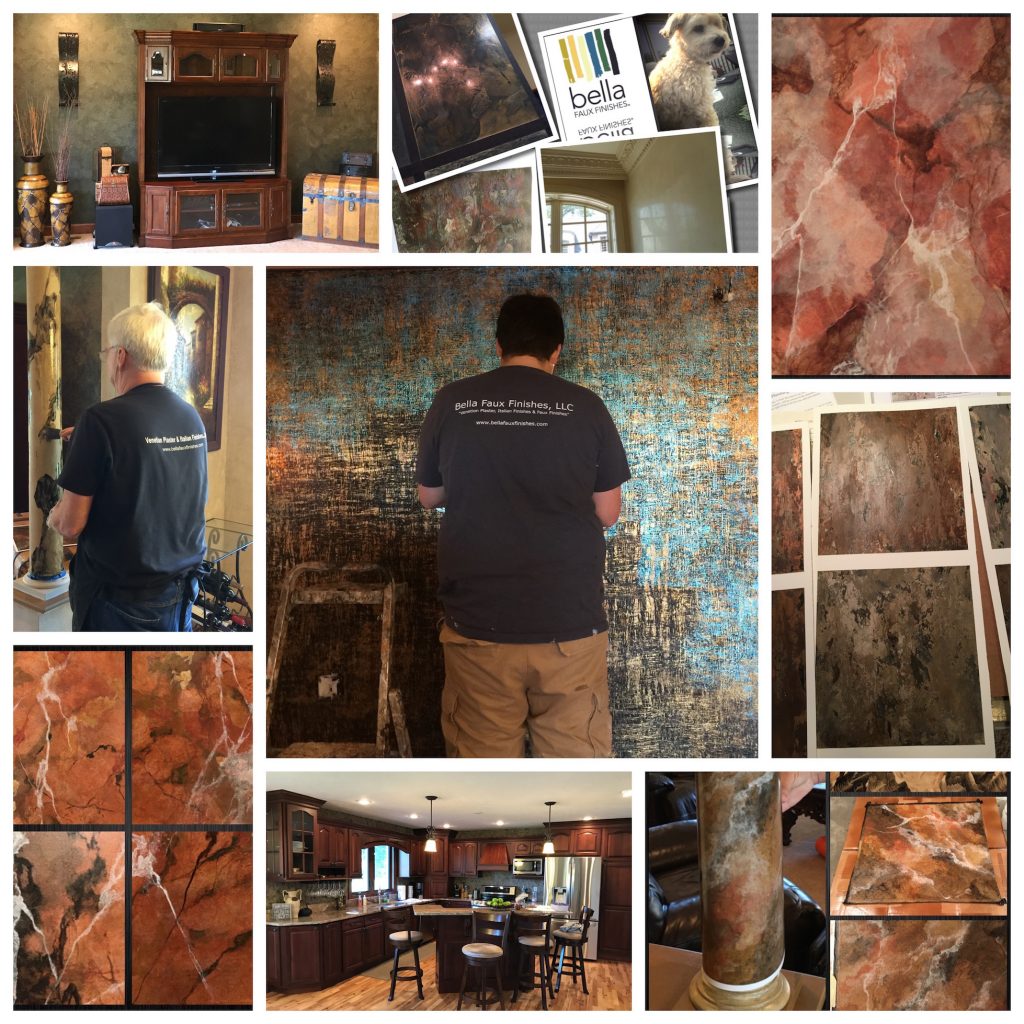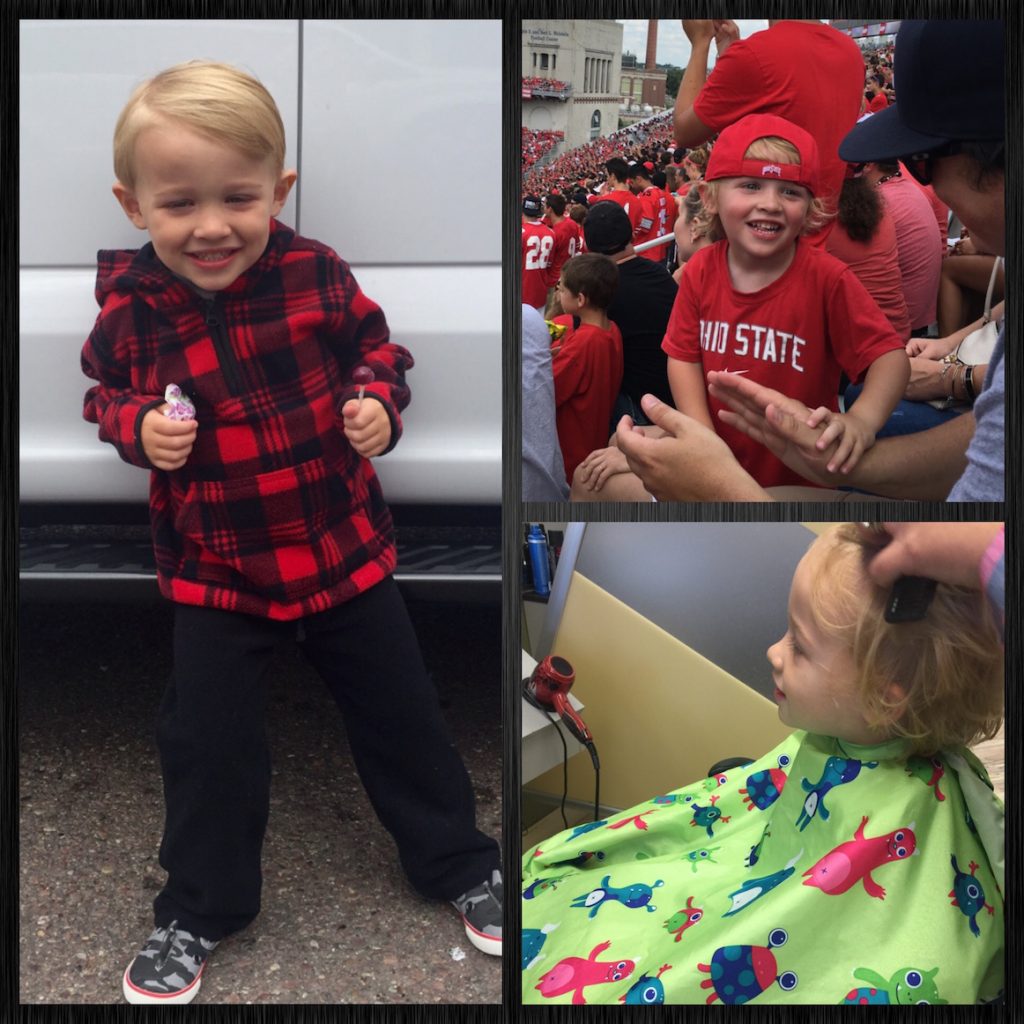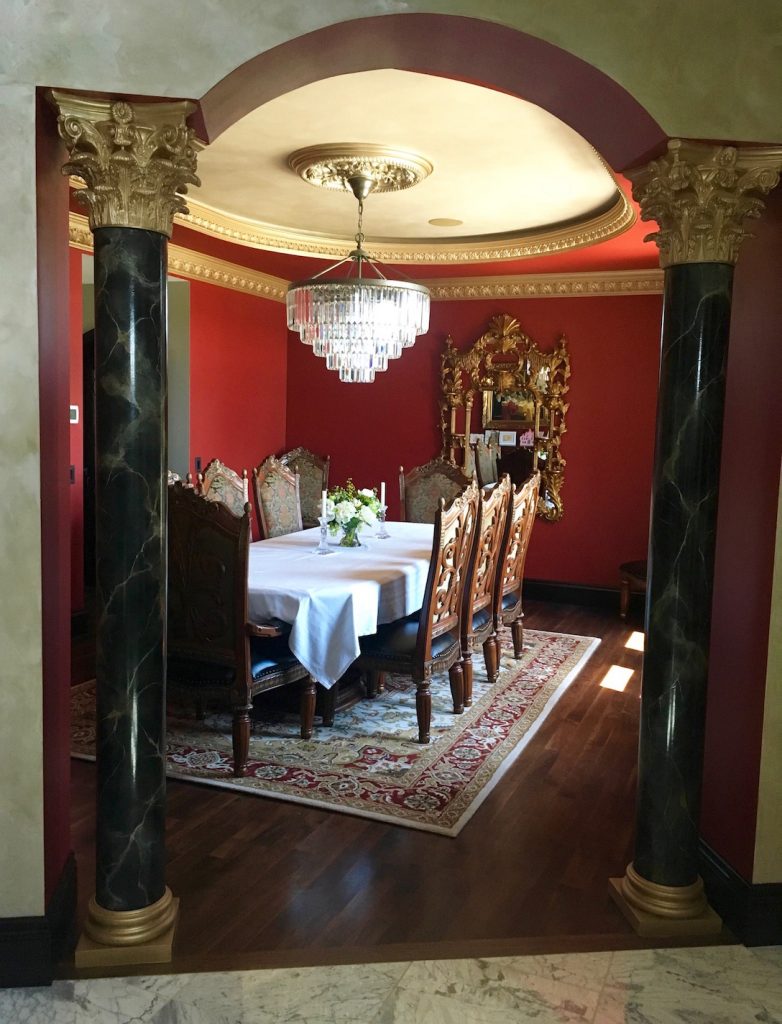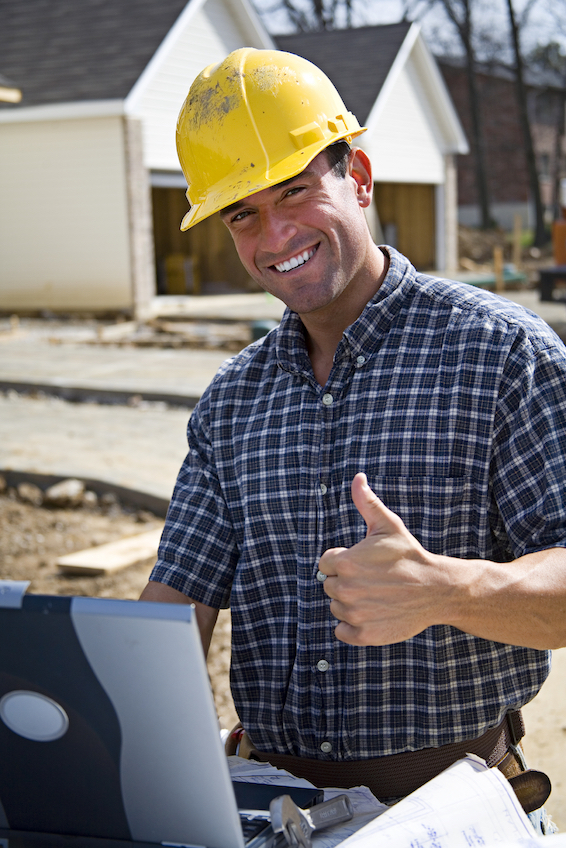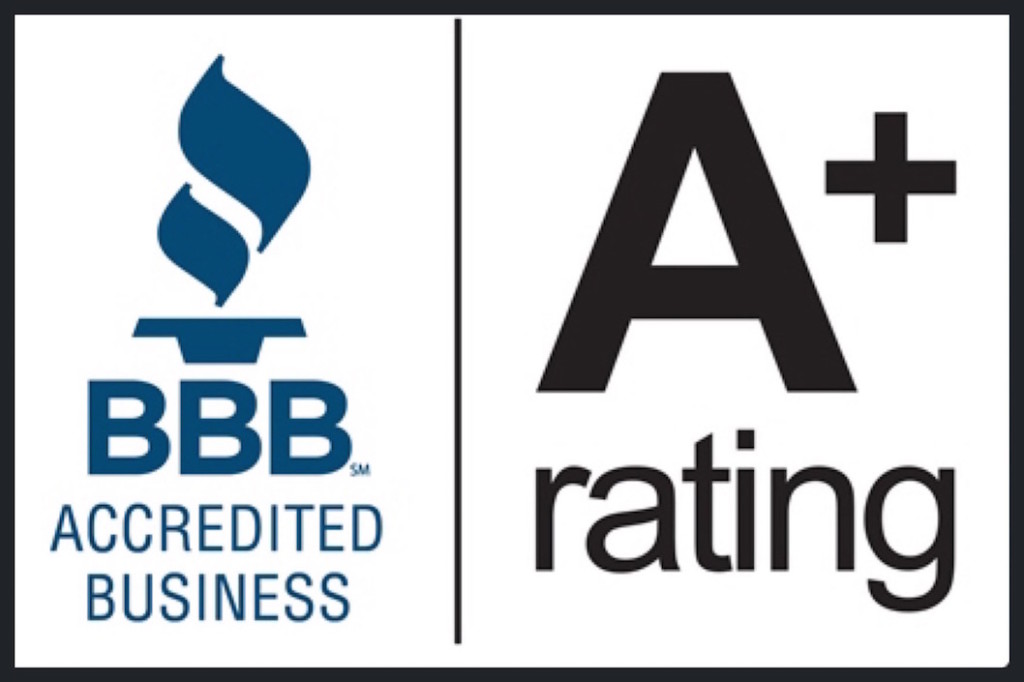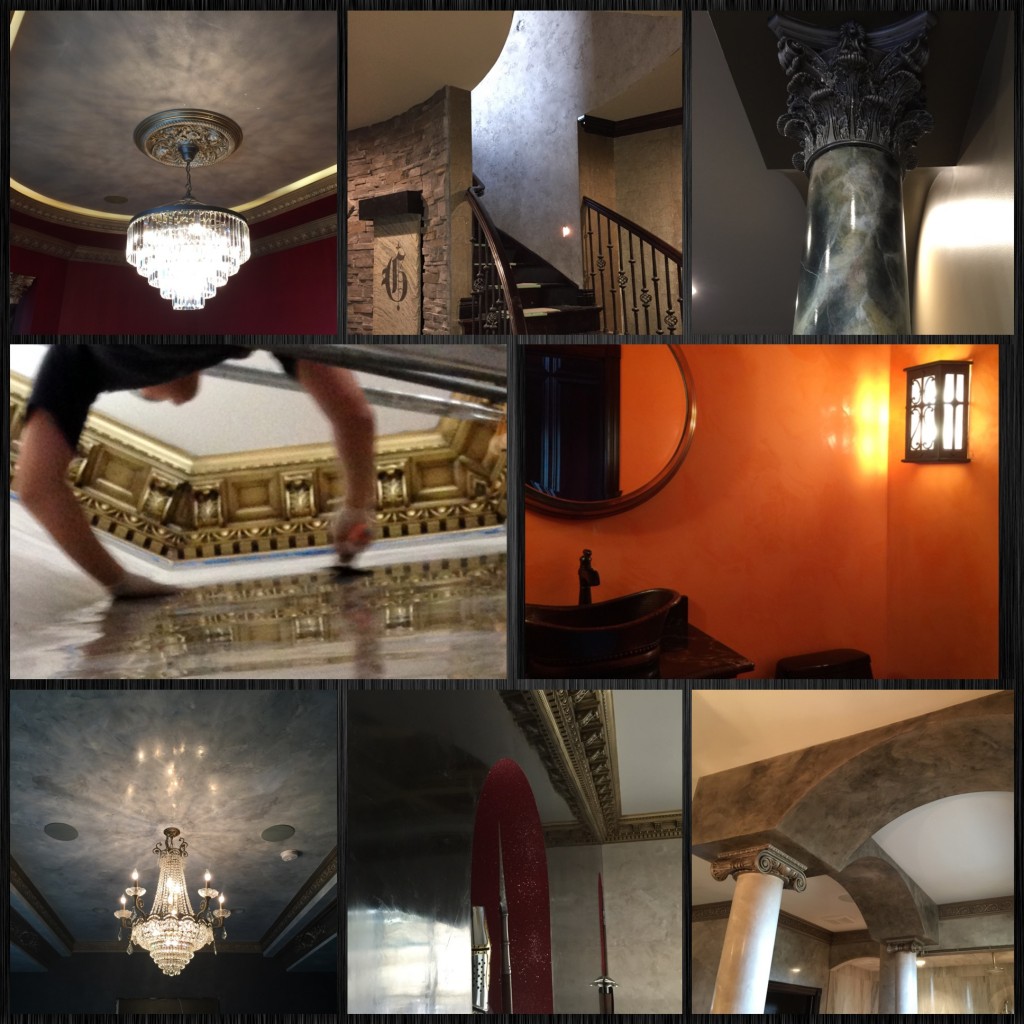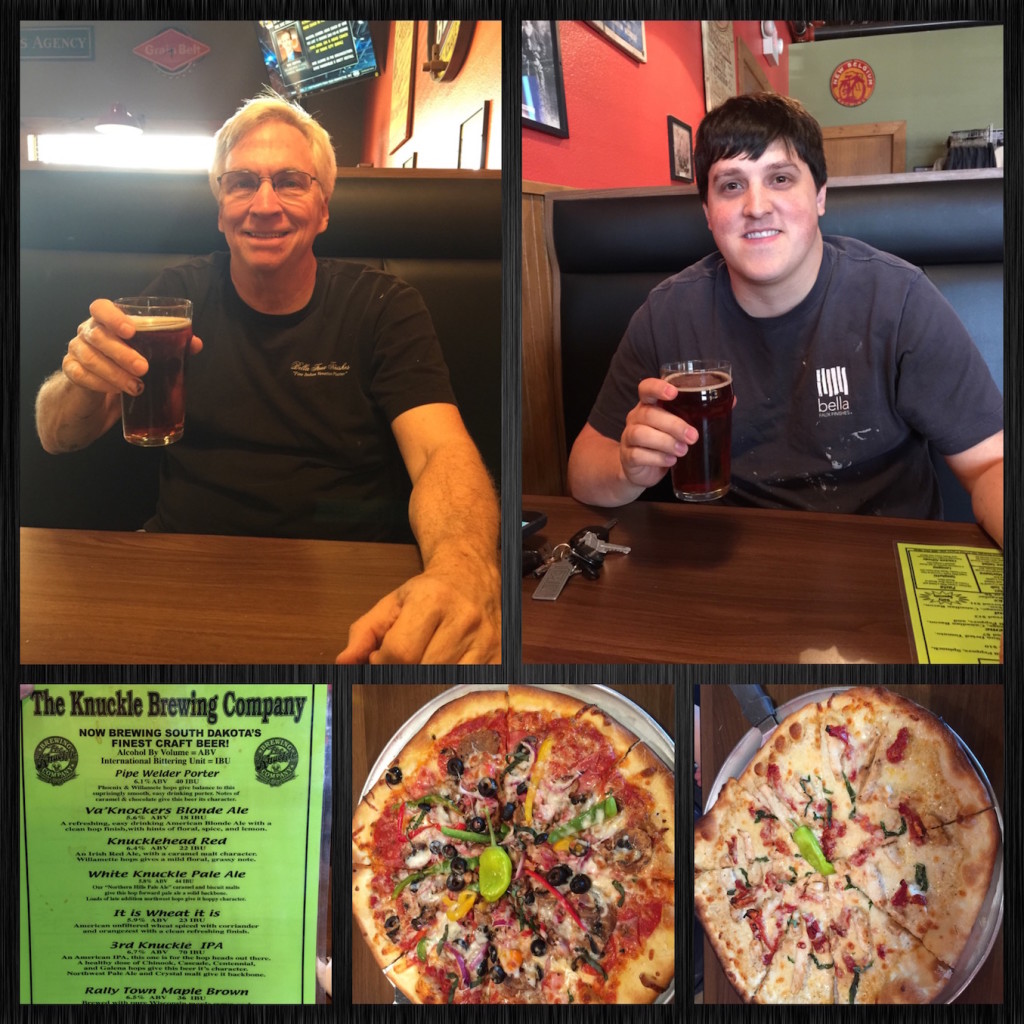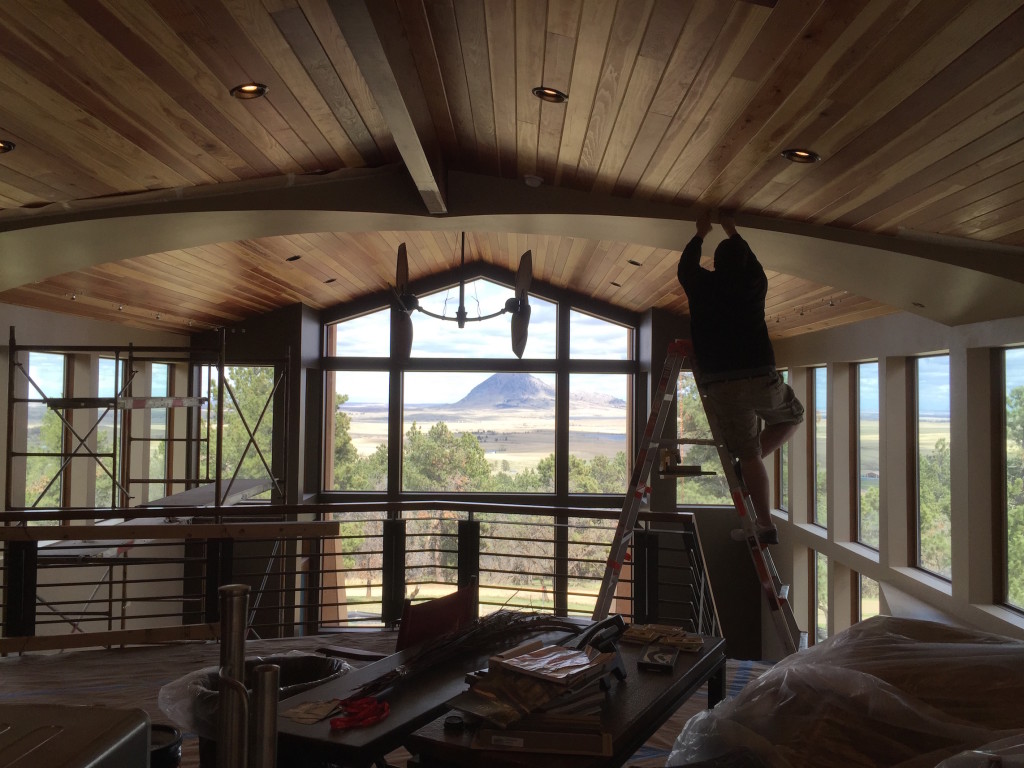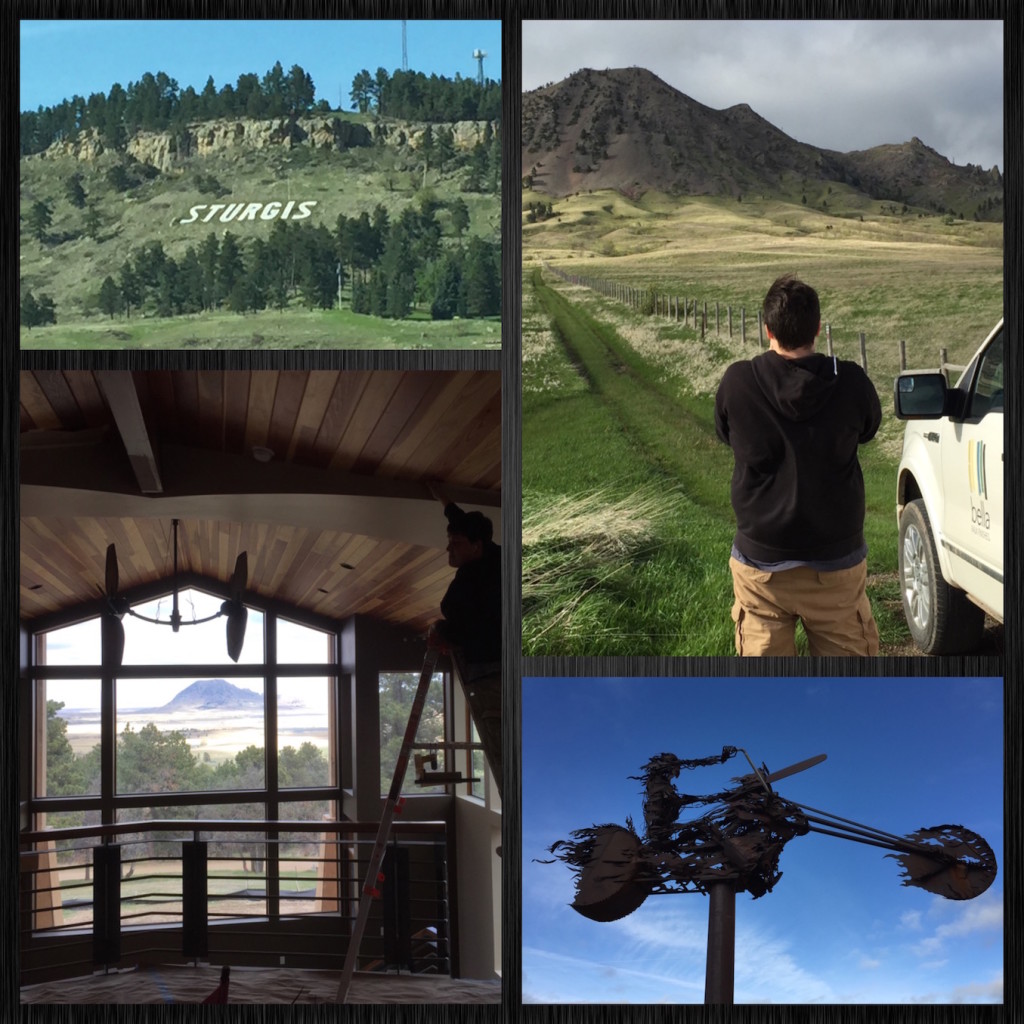 "David and Deb on a Fun project we were on for about a year."
"Deb Teunissen is an Incredible Interior Designer, if you are looking for ideas! She can be reached at (605) 359-6375"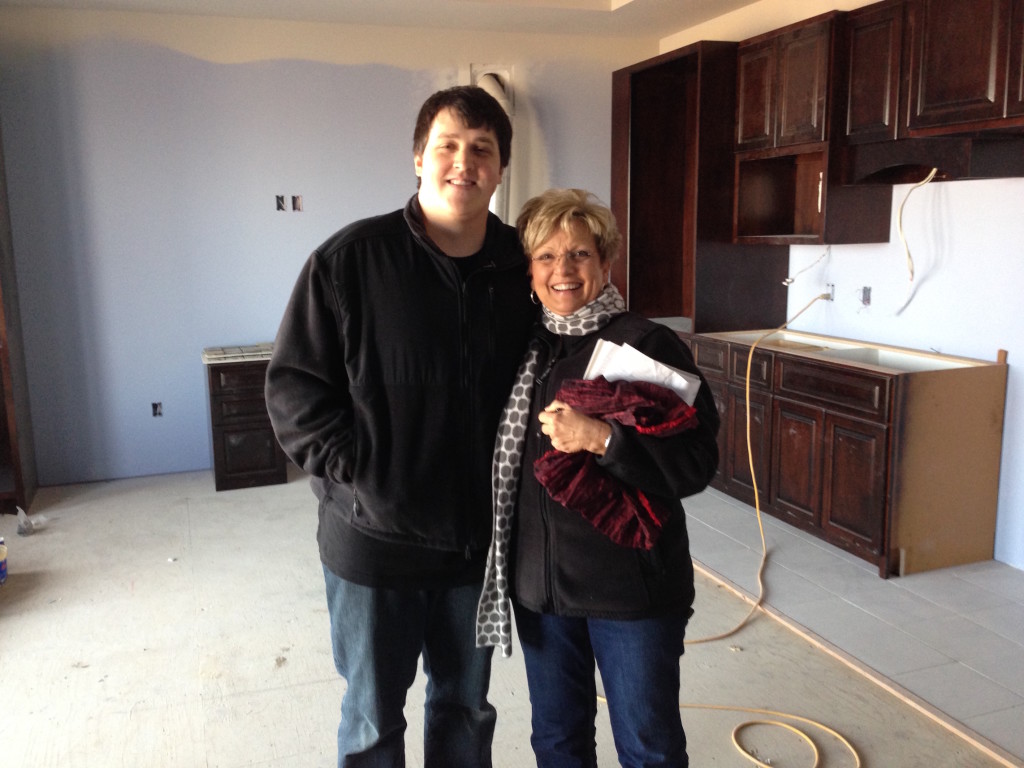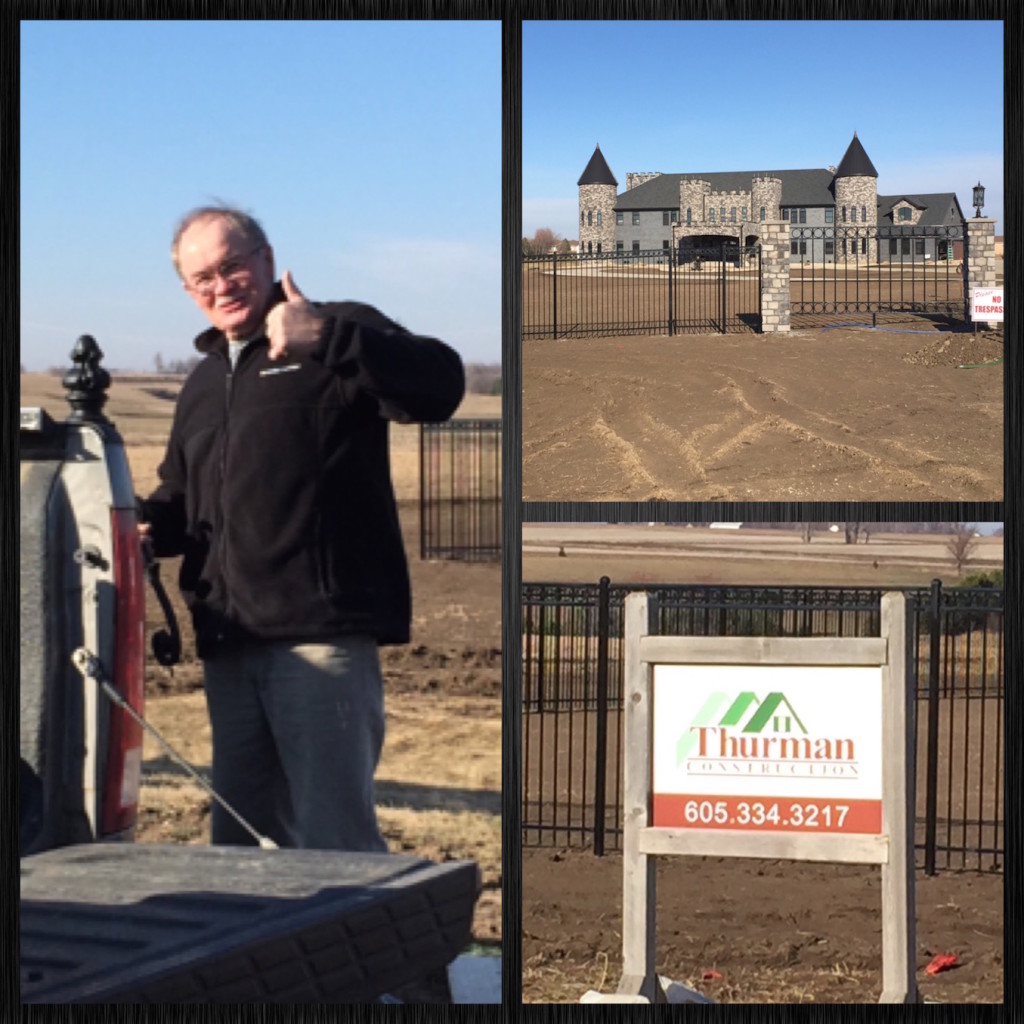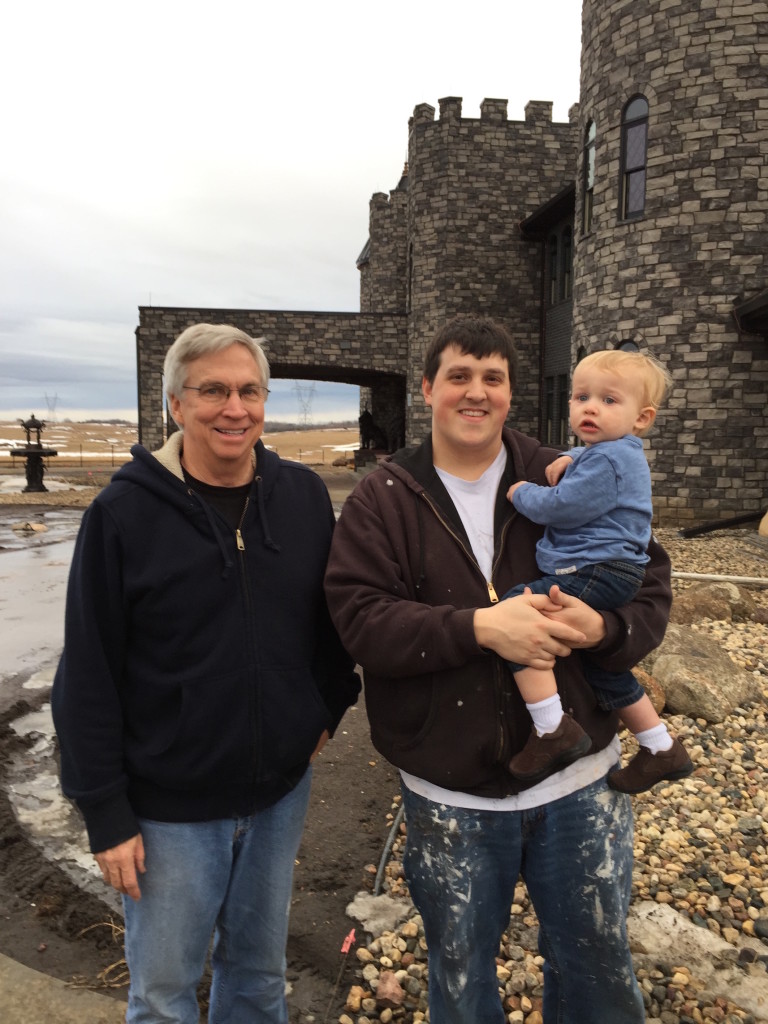 "My Dad turns 91 on August 9th, we Love him So Much!"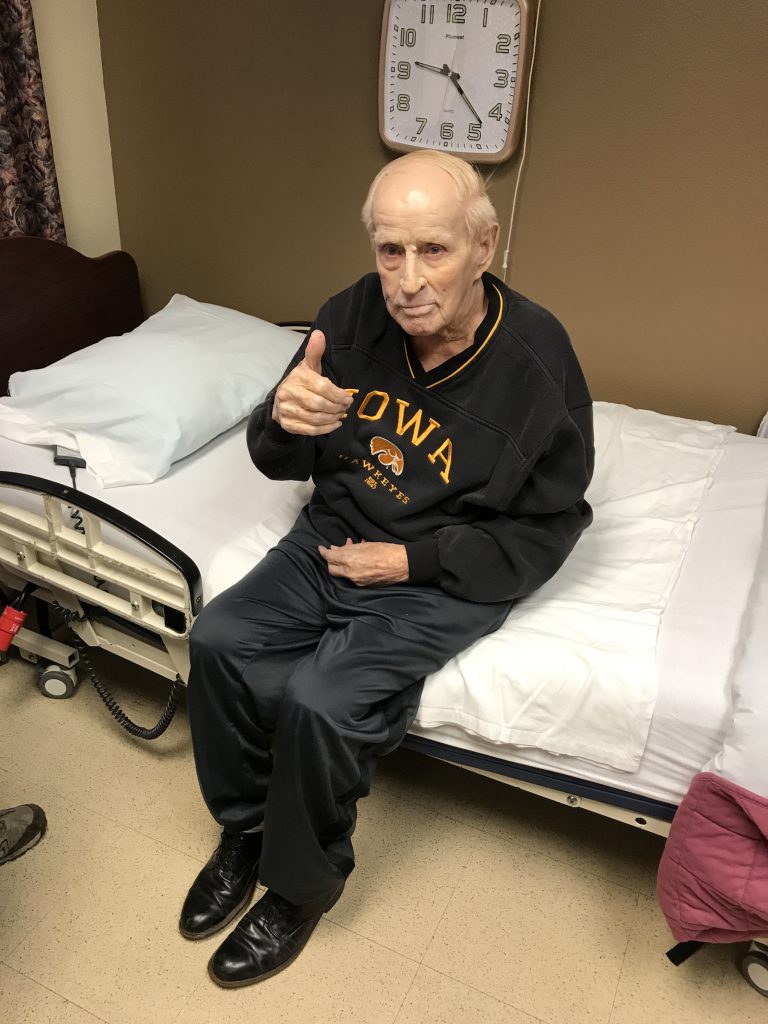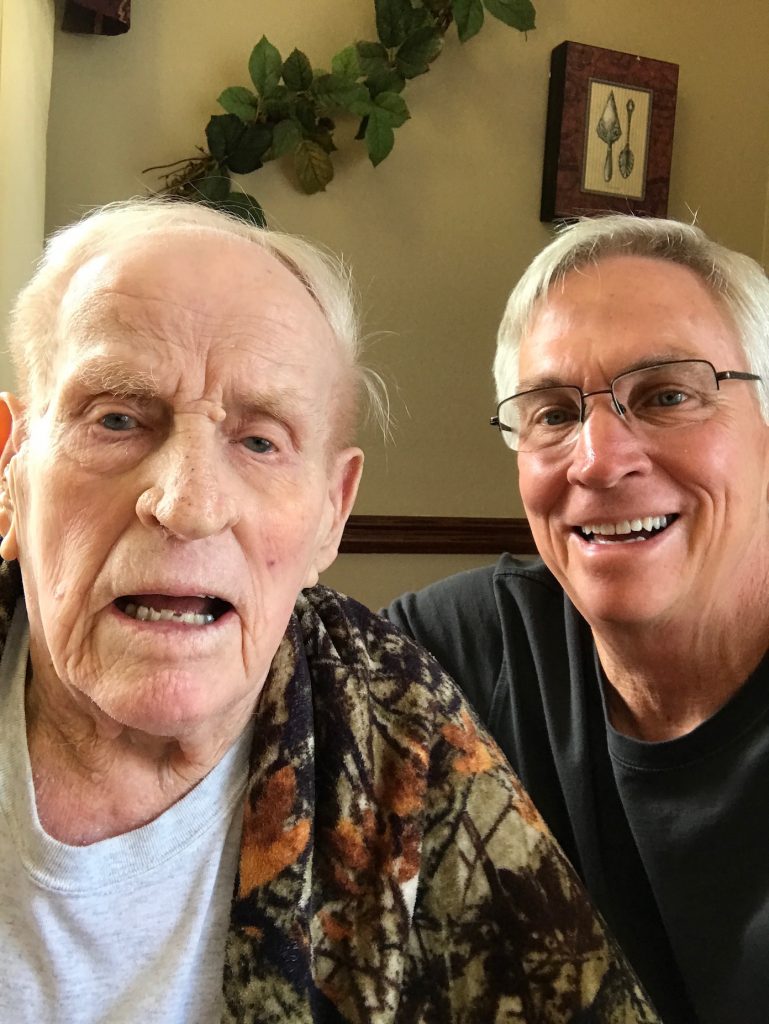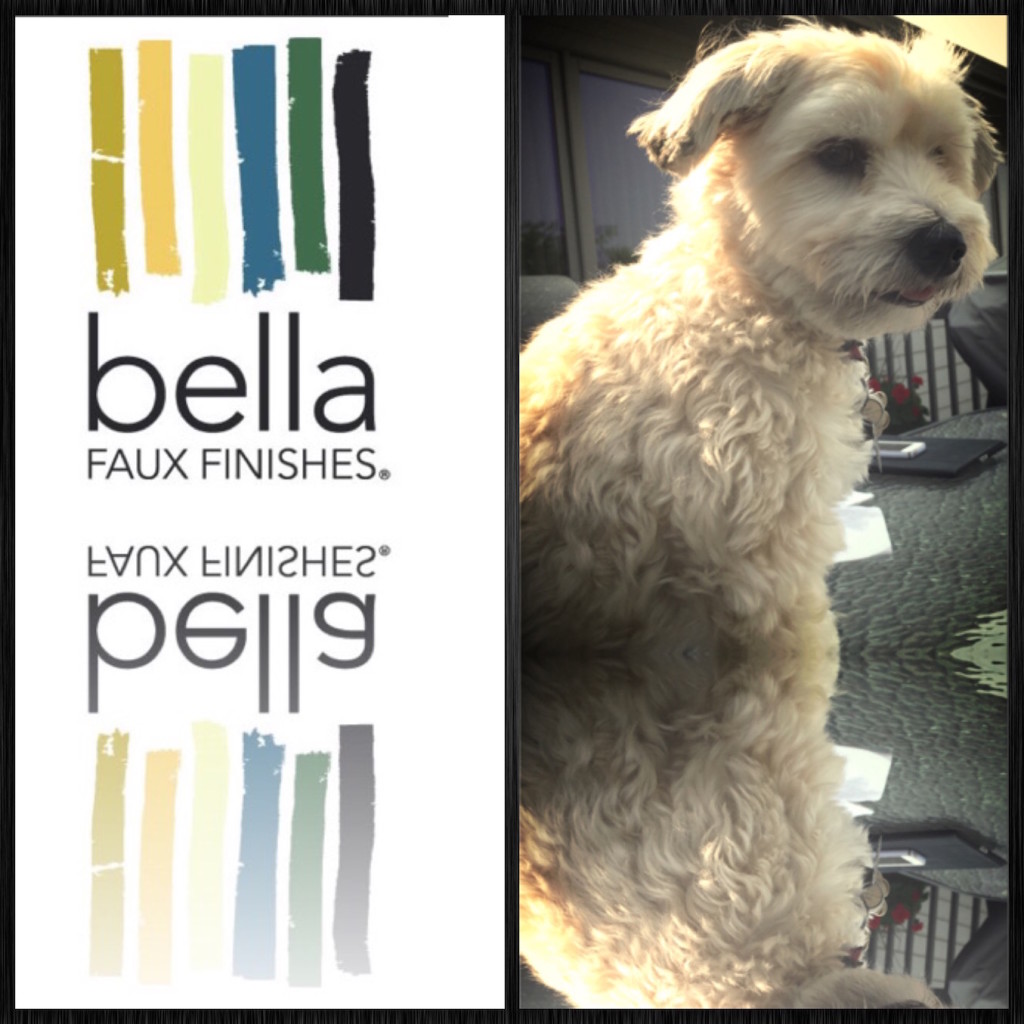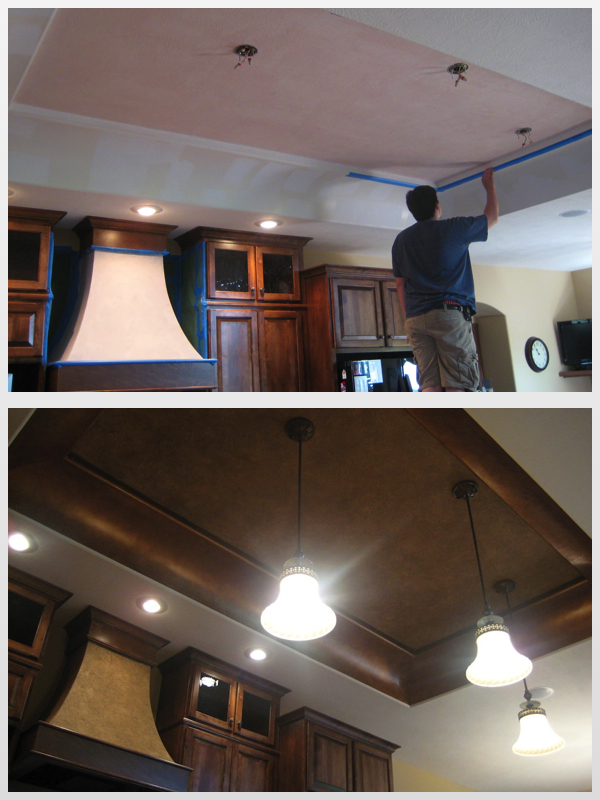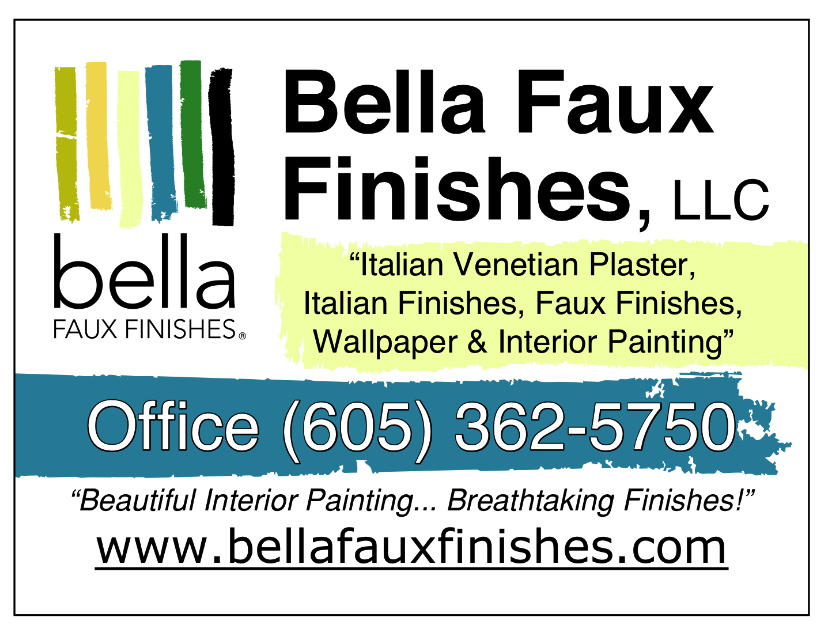 "My wife Kathy… has been my Best Friend for 36 years!"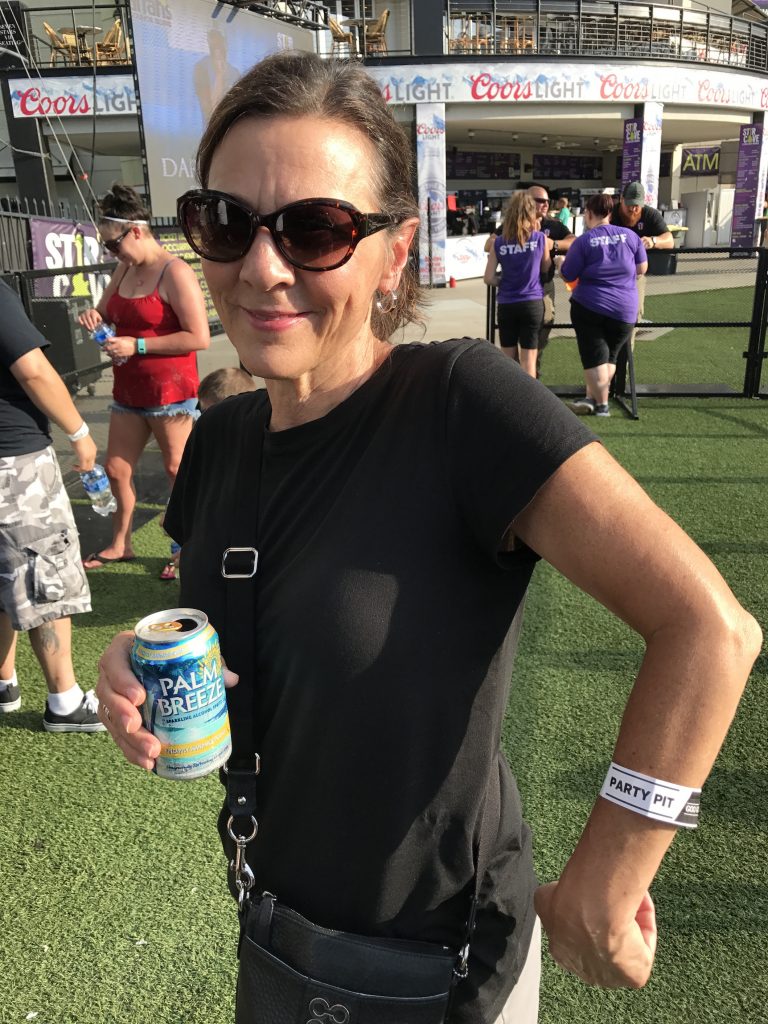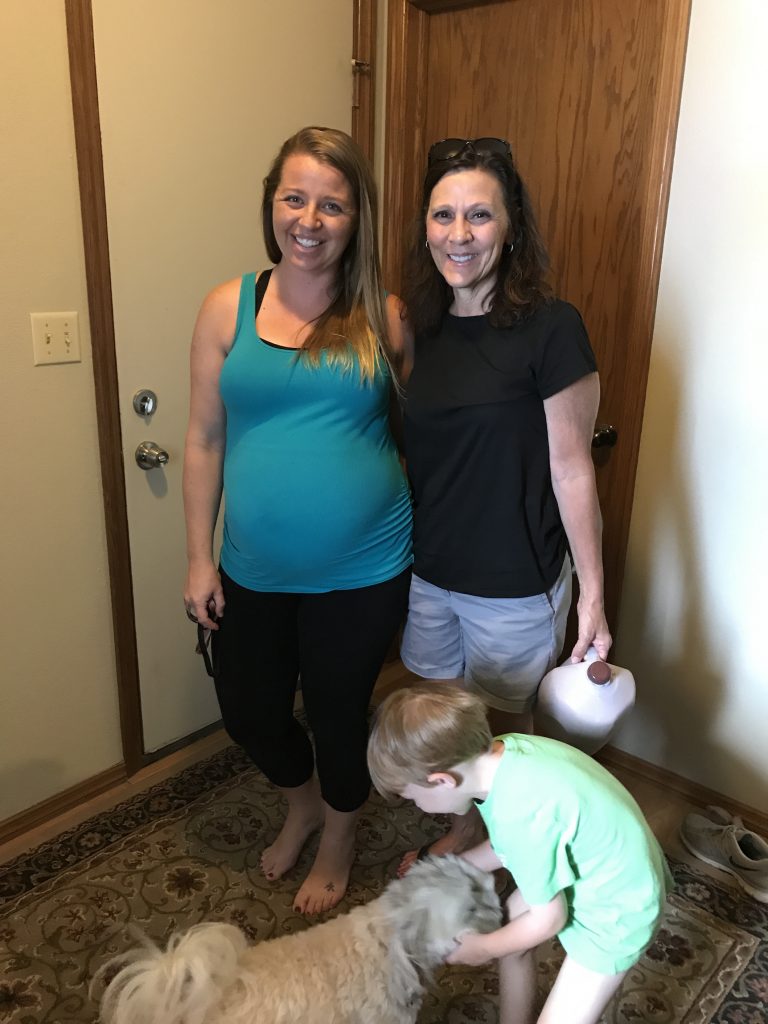 "David's wife Amber, is going to bring us a Very Special Friend in August! We are so excited!"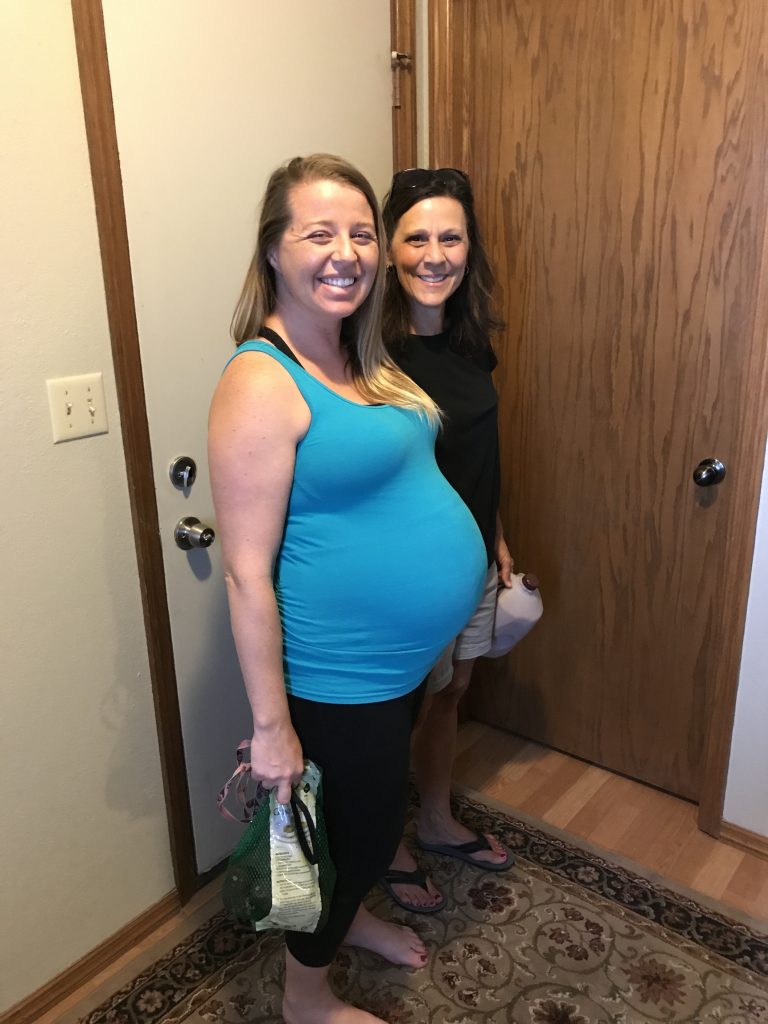 "This year started rough, we lost my Mom in January at age 92. I never knew how much I would miss my… Best Friend!"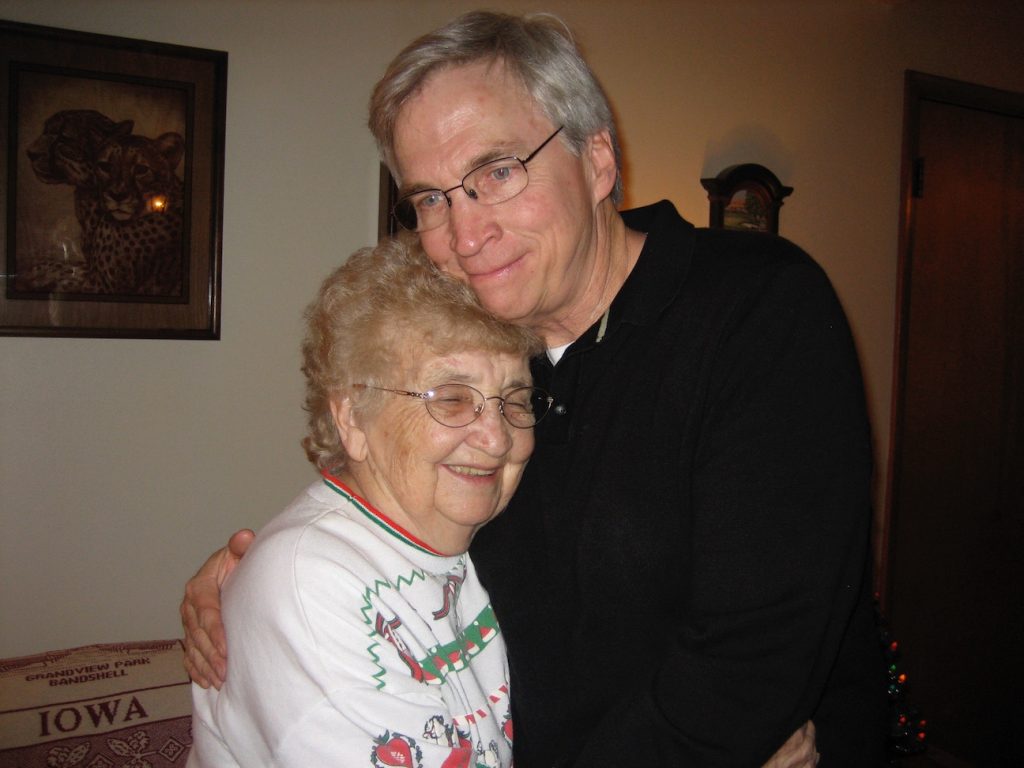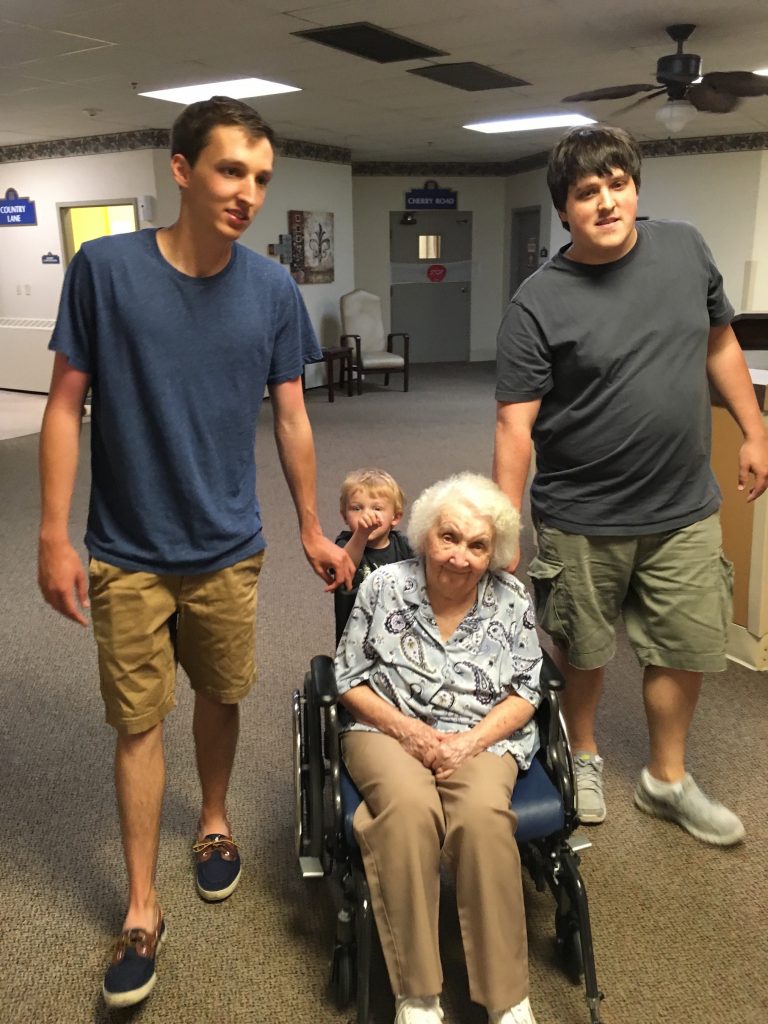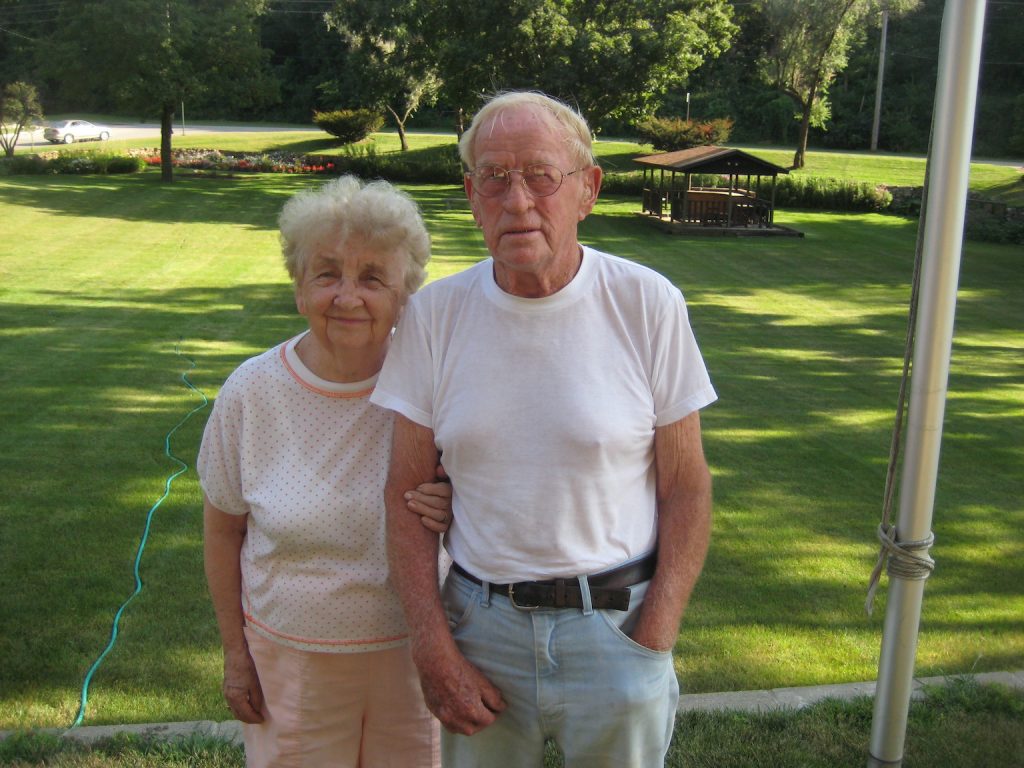 "Like Us on Facebook, if you would like to learn more about our Art & Interior Design Ideas!"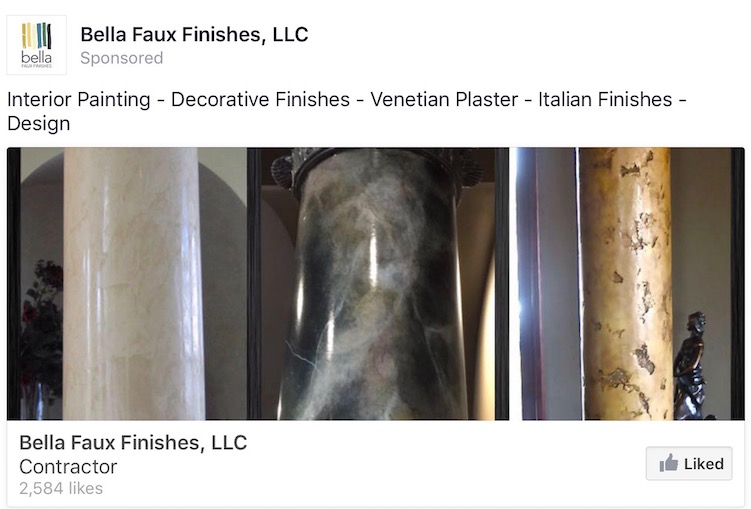 ---
Posted on December 15, 2016
This month, as David and I break for the holidays, we want to take a moment to remember any friends or family members that will not be with us this Christmas.
This year we lost Kathy's Mom… Glennis, after a 13 year struggle with the miserable Alzheimers disease. We lost her husband Richard about 5 years ago. We loved them both so much! Christmas truly was Glennis's favorite holiday.
For our family, Christmas won't be the same this year…
David and I wish everyone the Best this Christmas!
Below, Michael Nordgren & Glennis Morse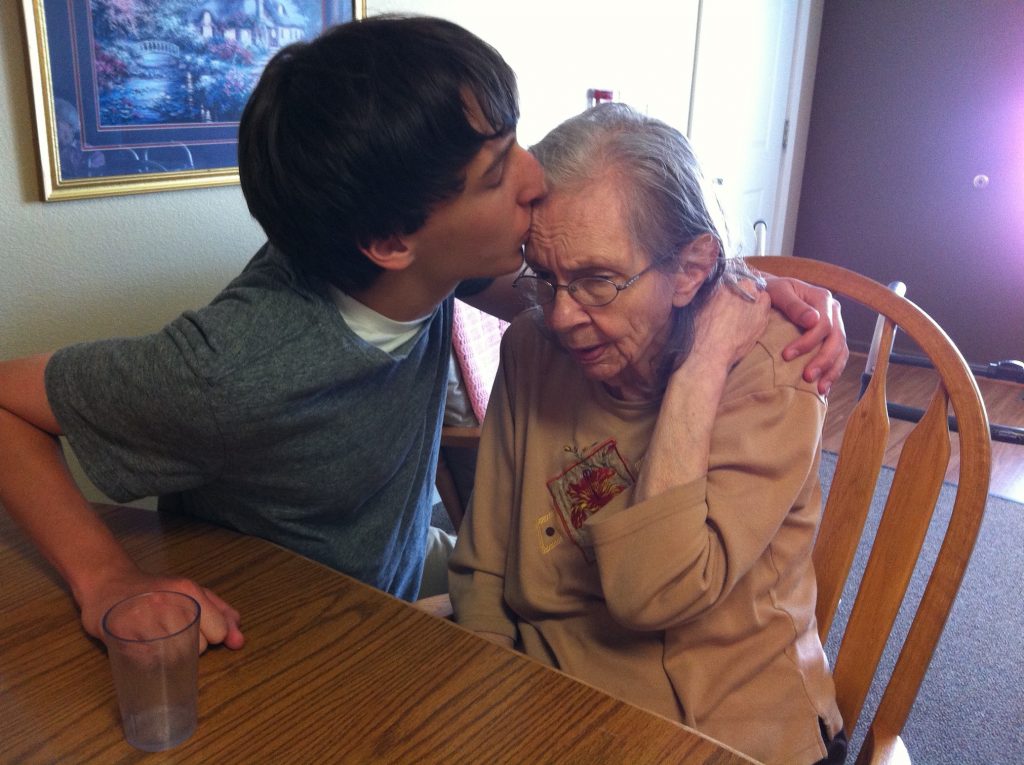 Below, Mark & Kathy Nordgren, Richard & Glennis Morse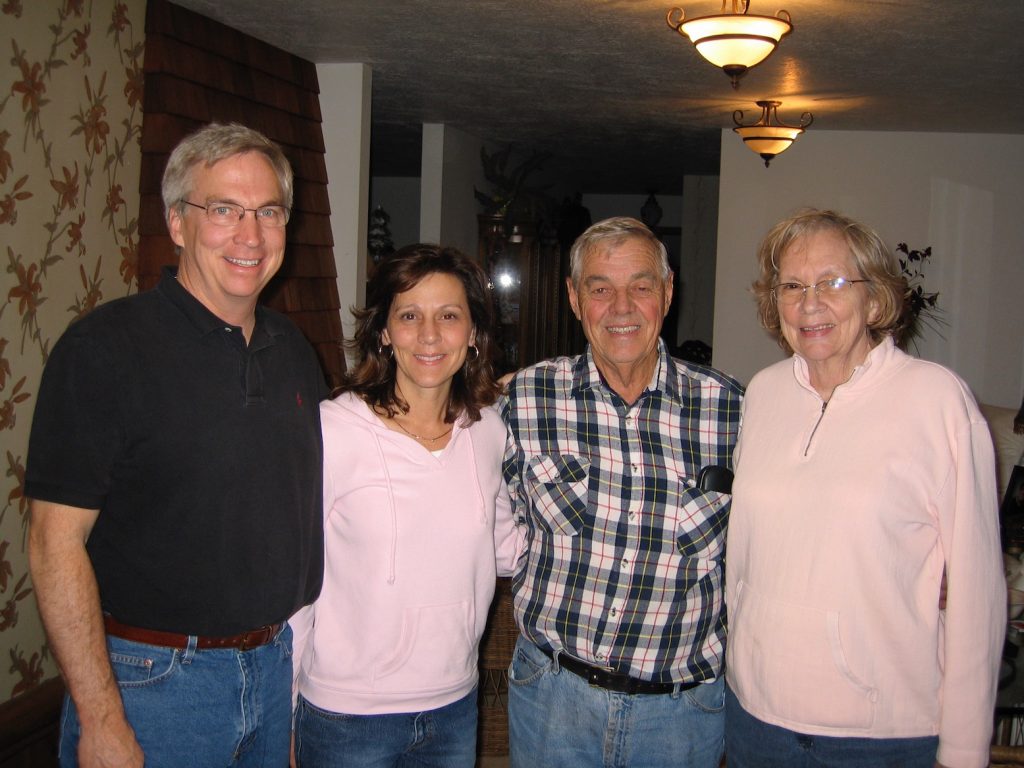 Below, Michael, Richard, David & Glennis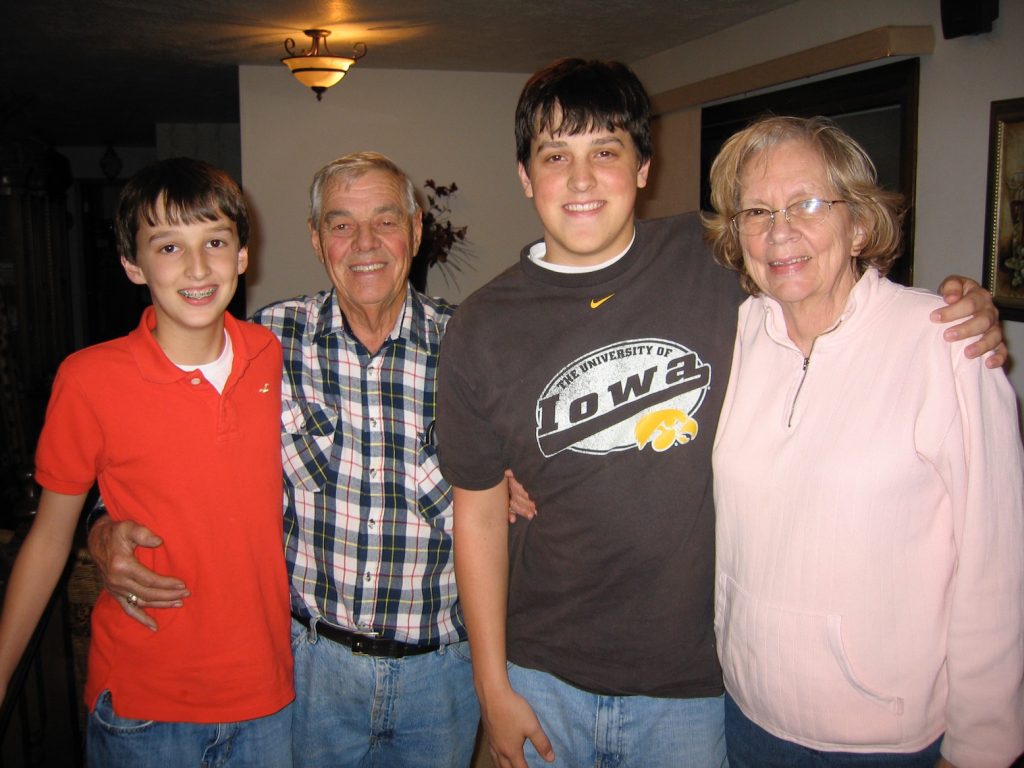 Glennis loved the Holidays!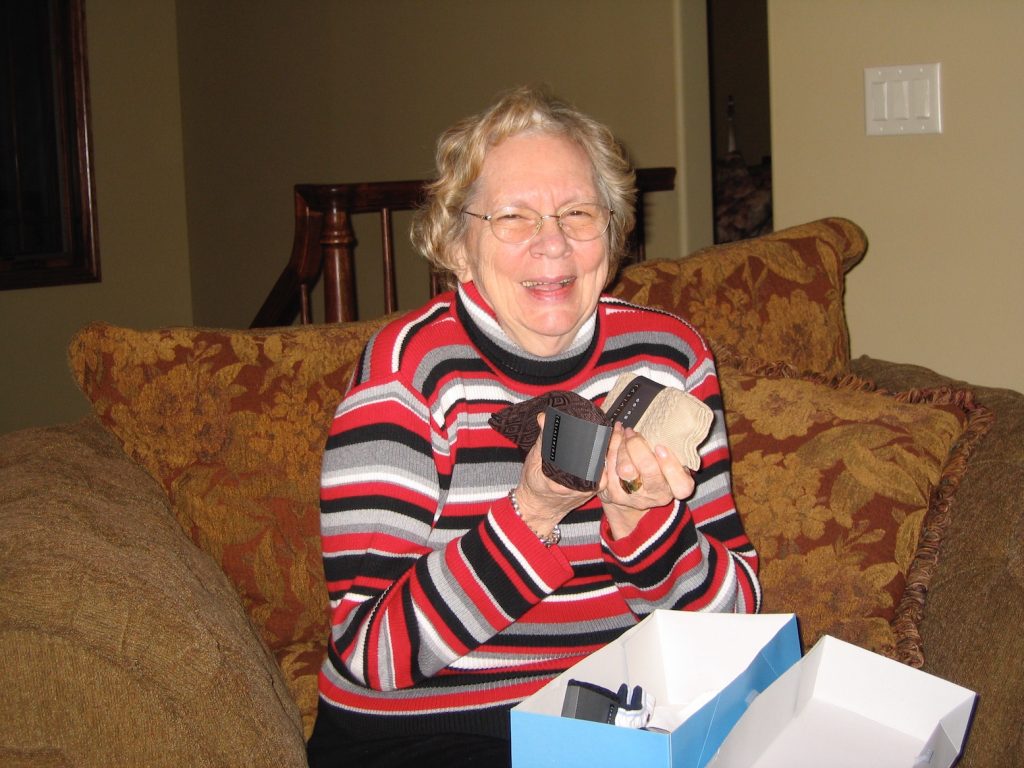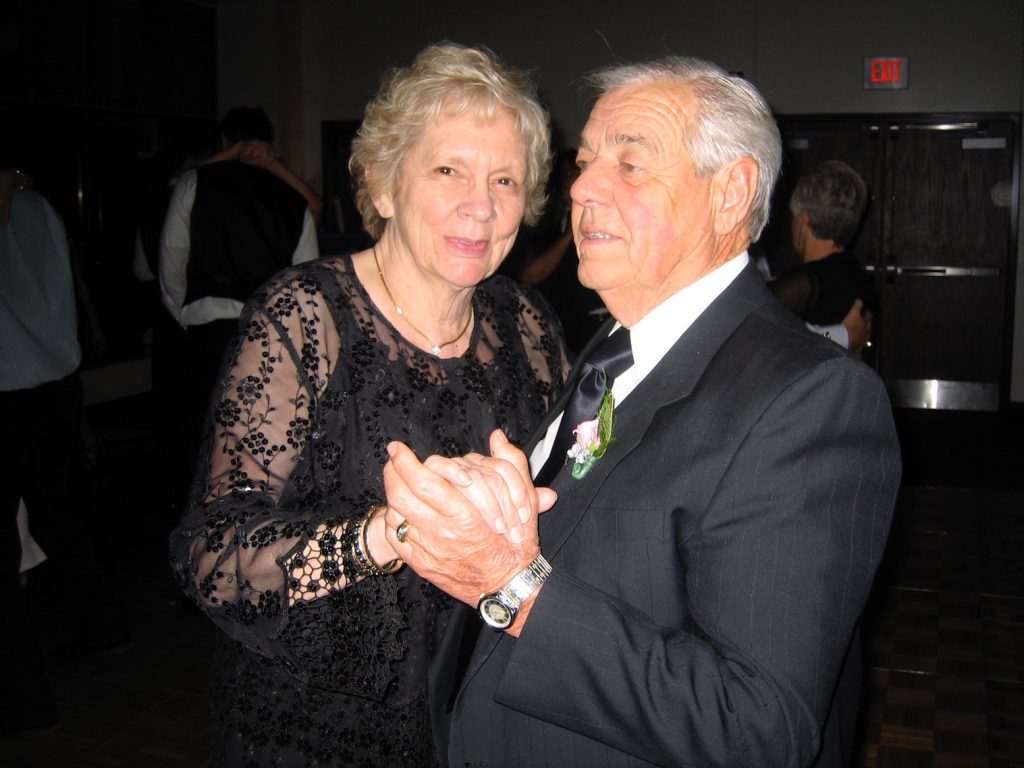 Below, Glennis, Nancy, Kathy & Kim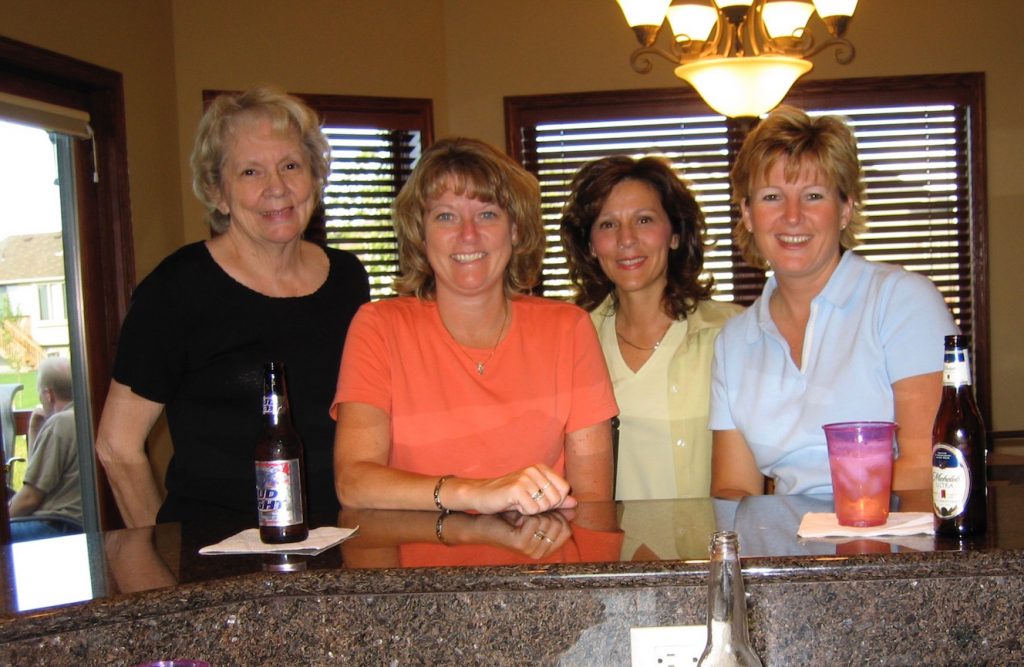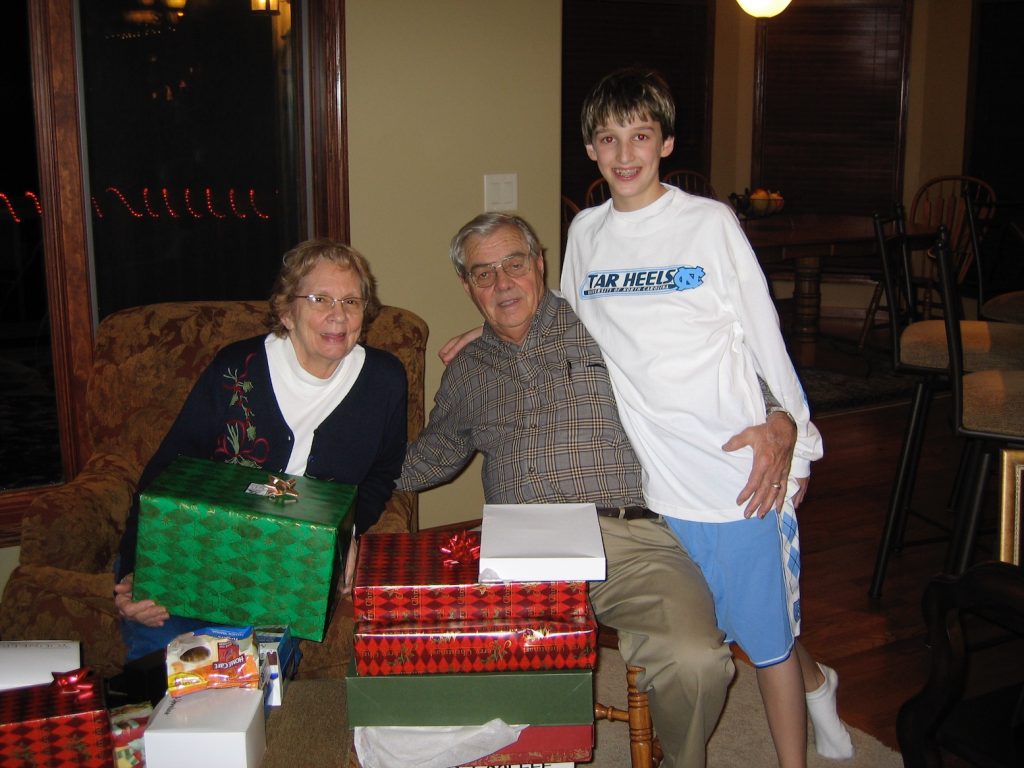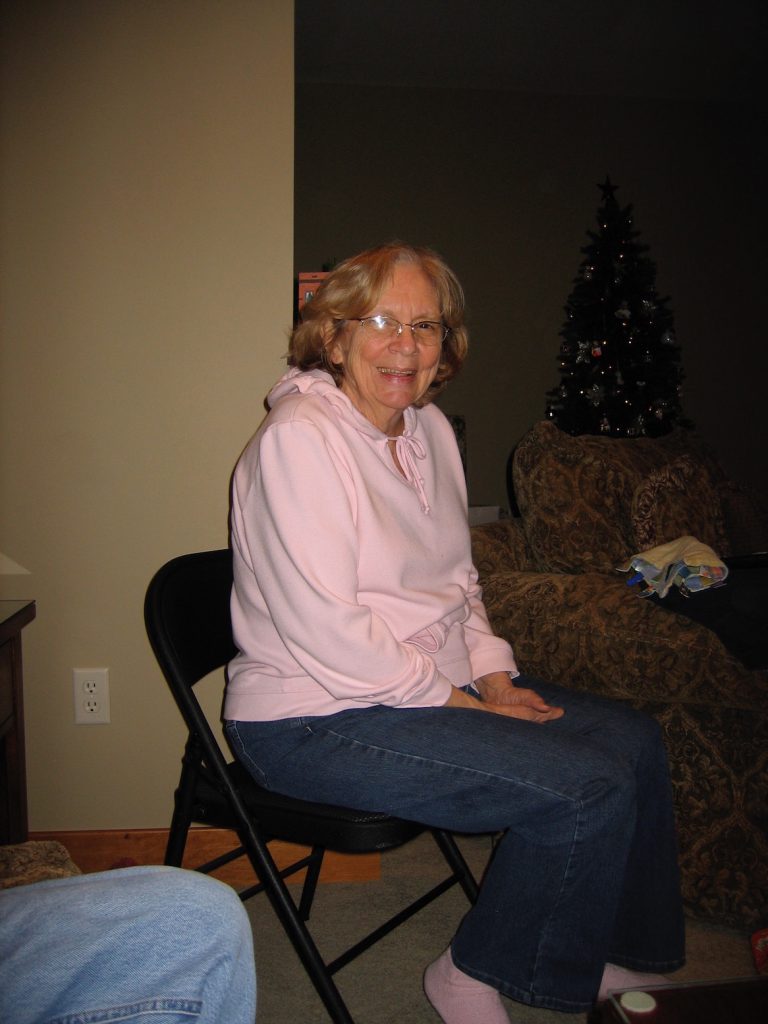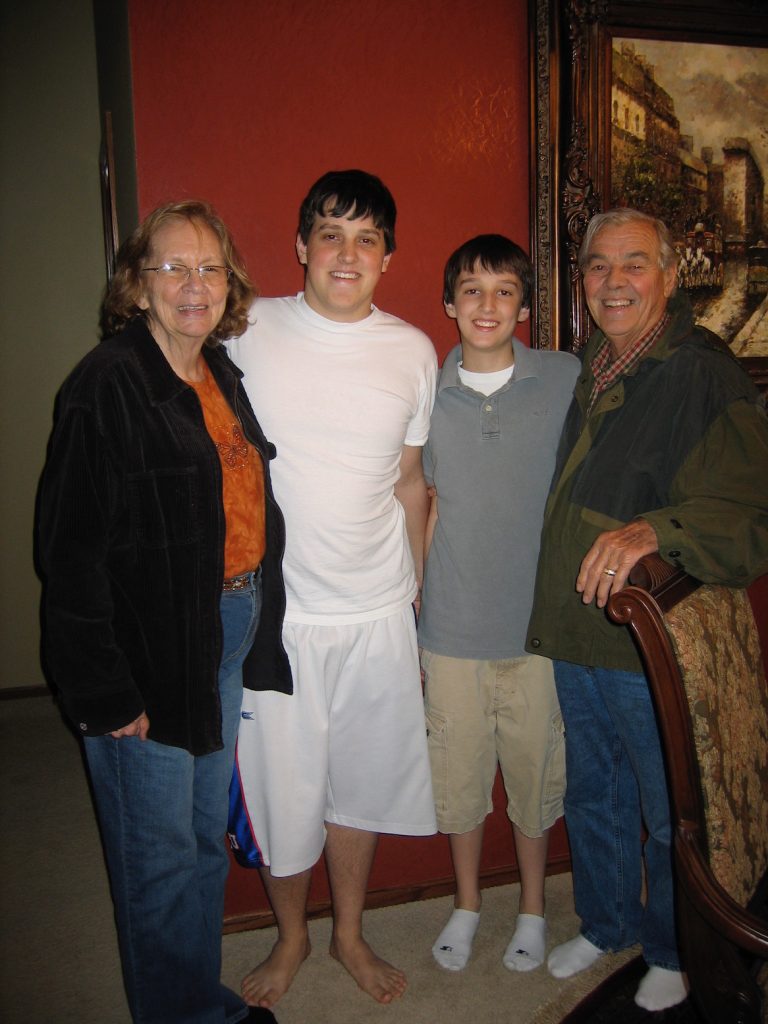 Below, my Mom, Glennis & Kathy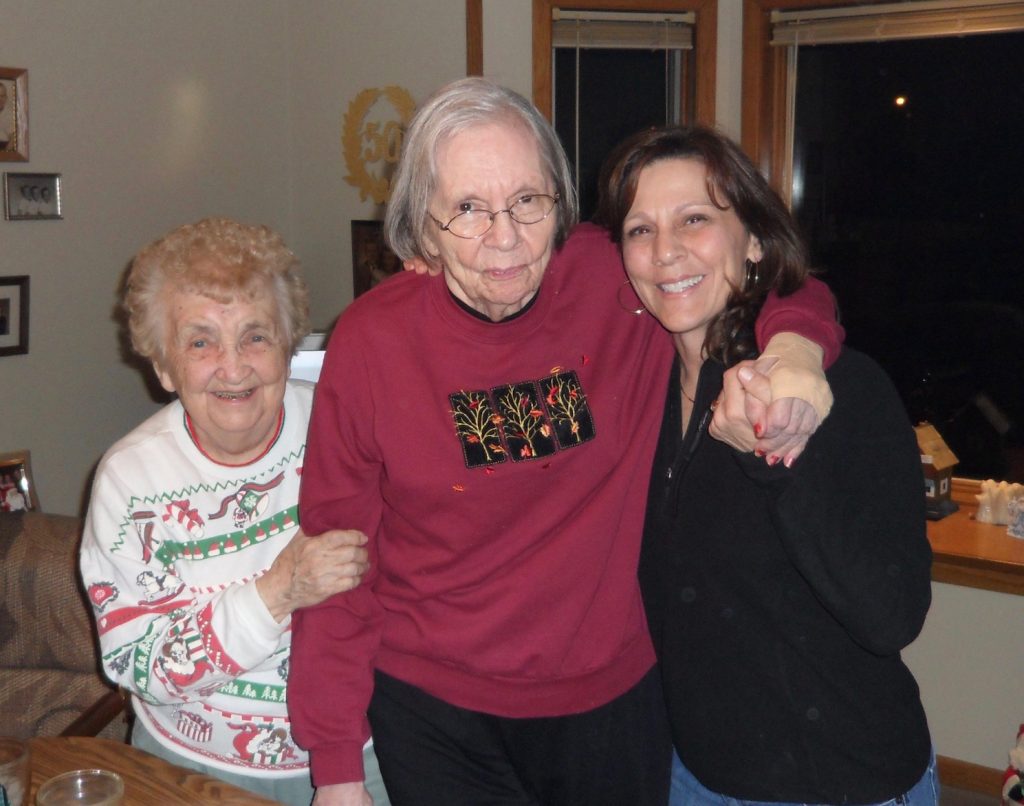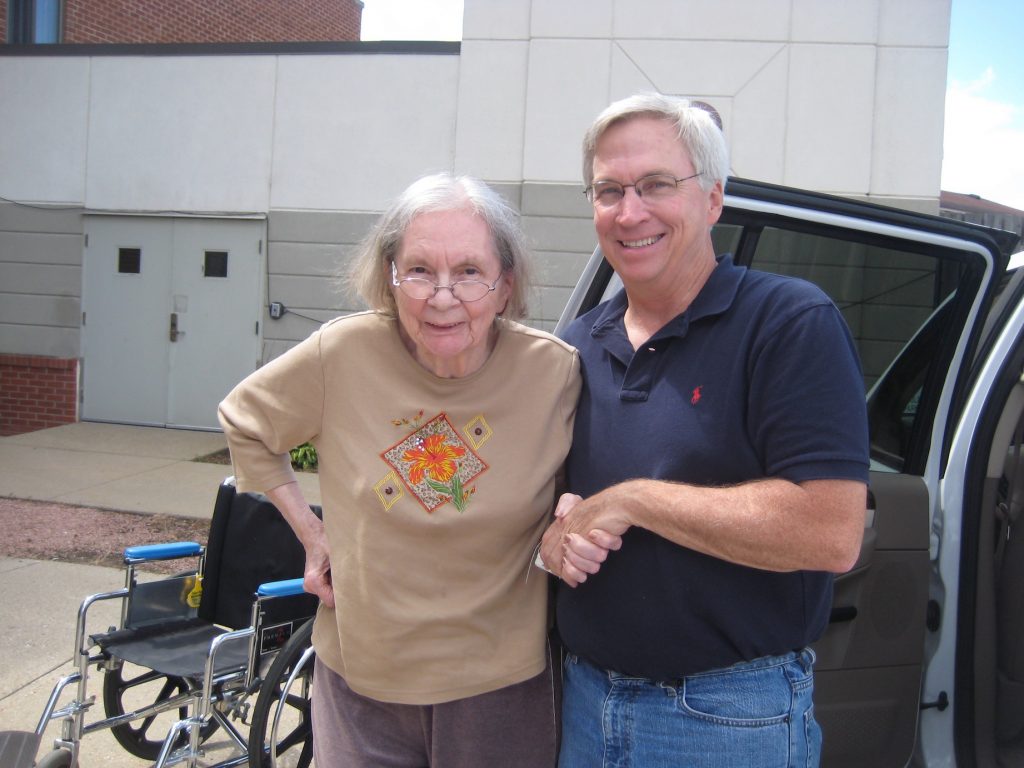 Below, last visit to their farm…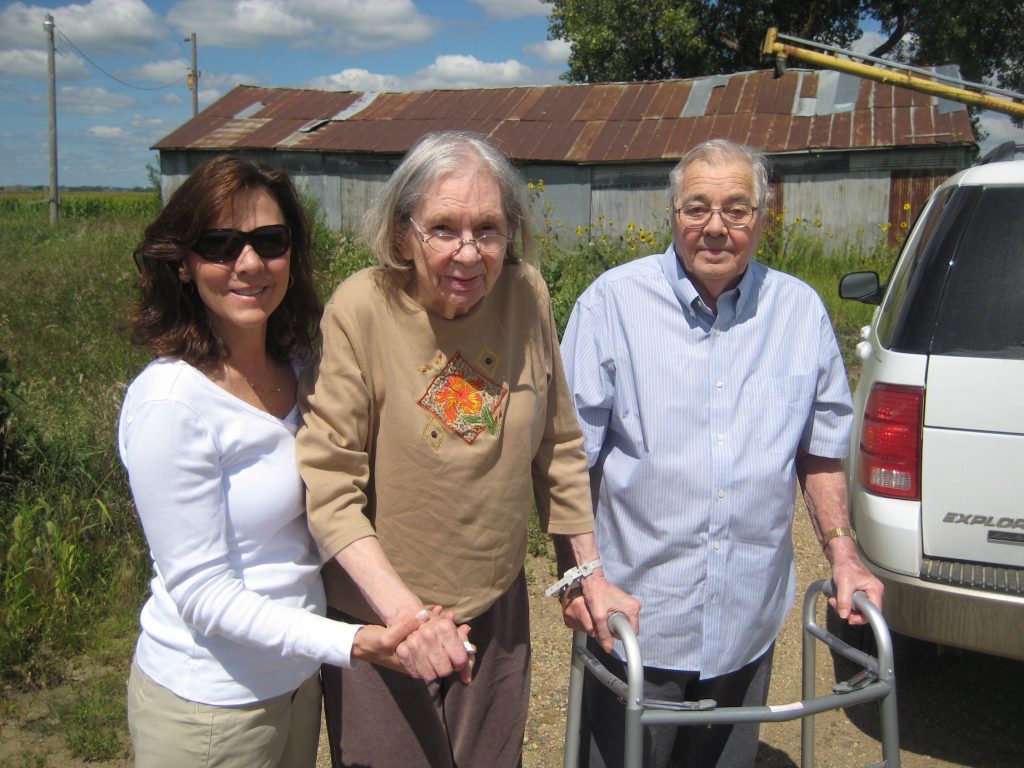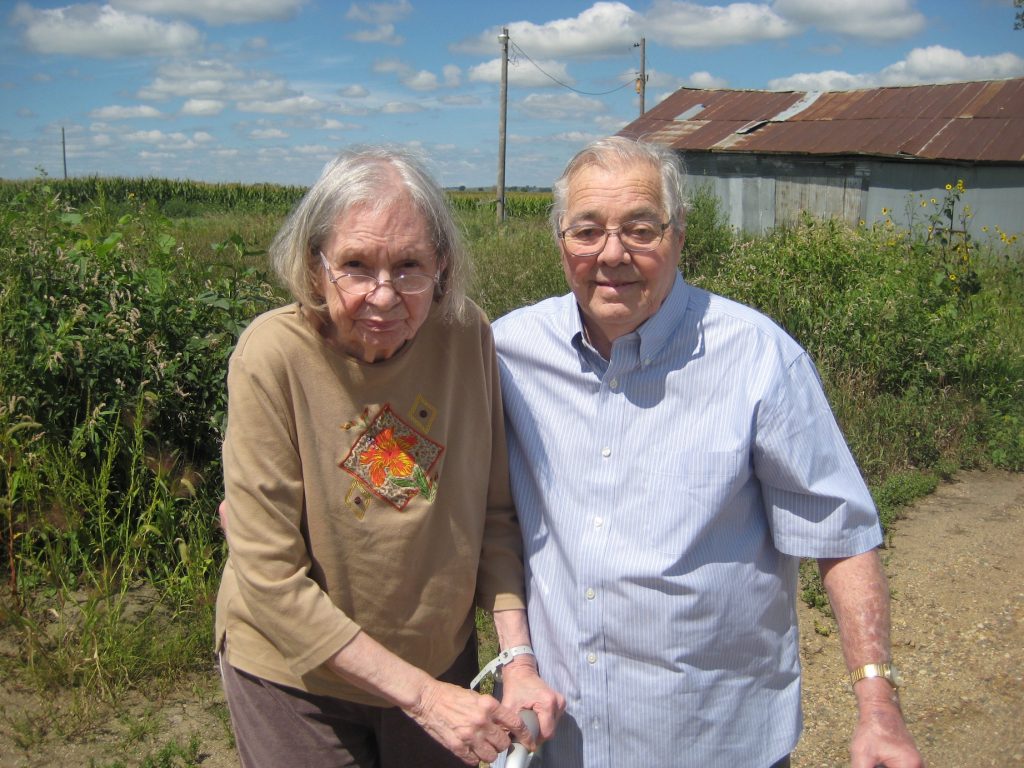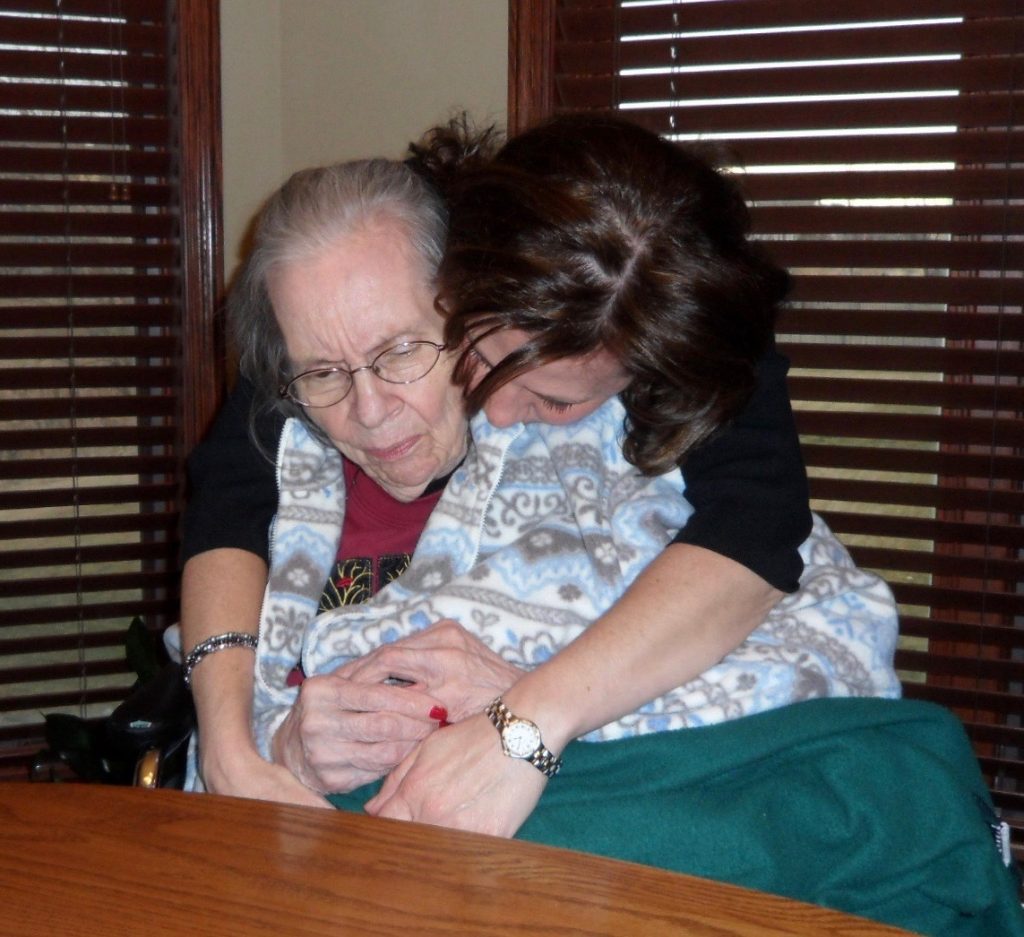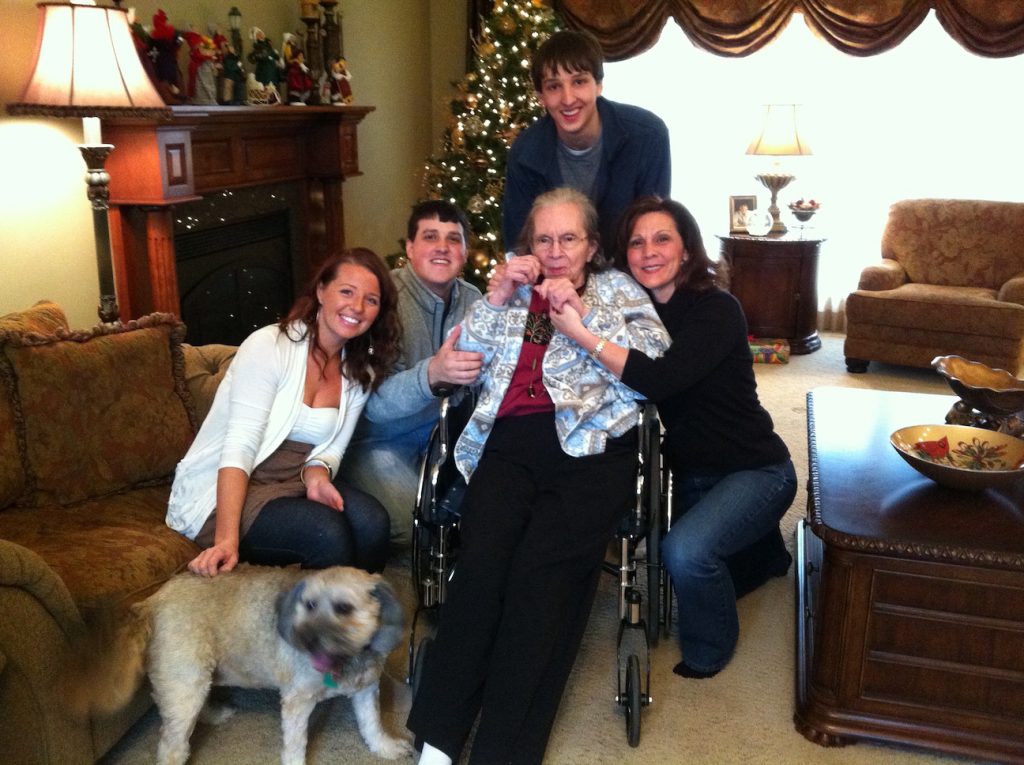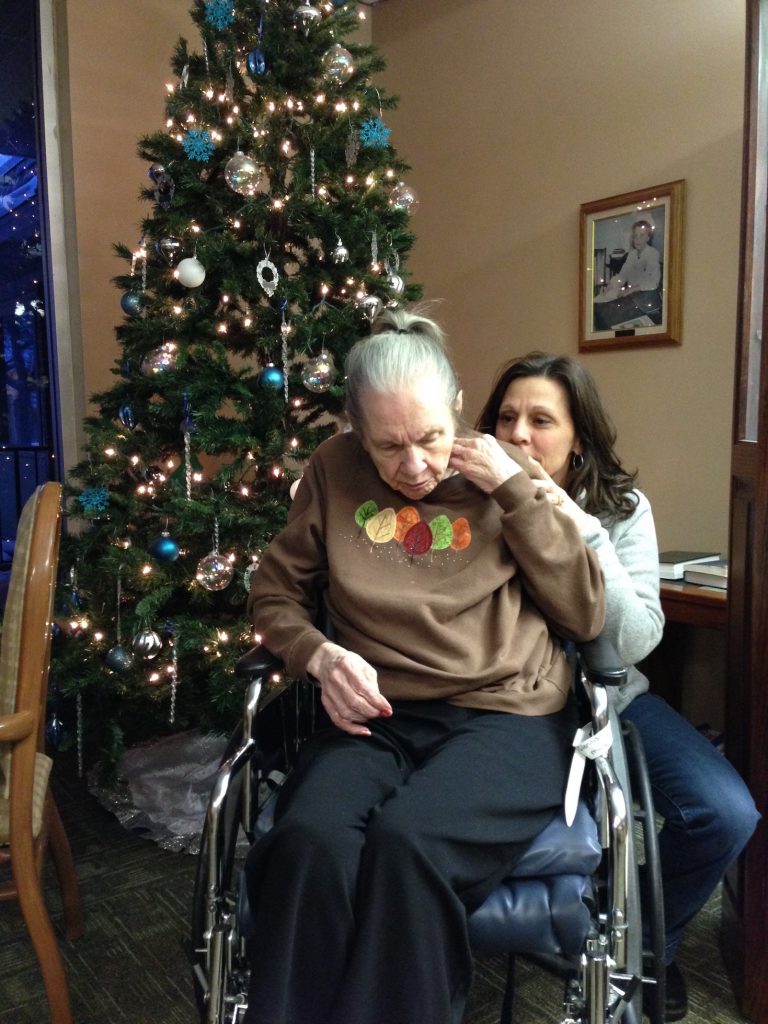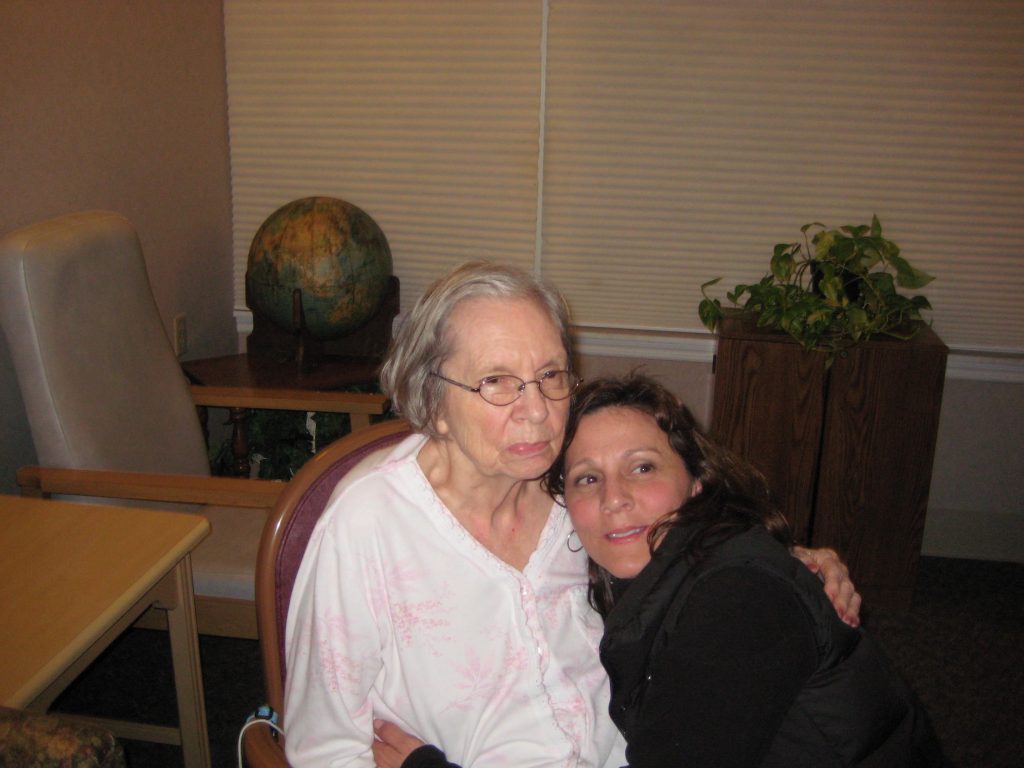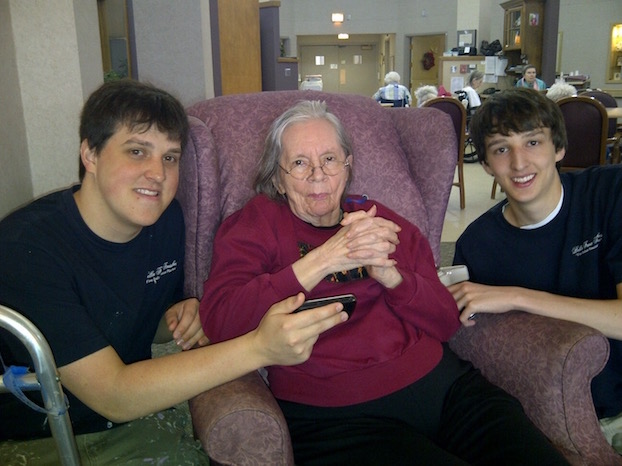 "McDonalds Mocha Frappe… Glennis Loved them! We would also bring a splitter and together listen to the incredible Ray Price… or her favorite Christmas music. This always brought a little joy to her day… "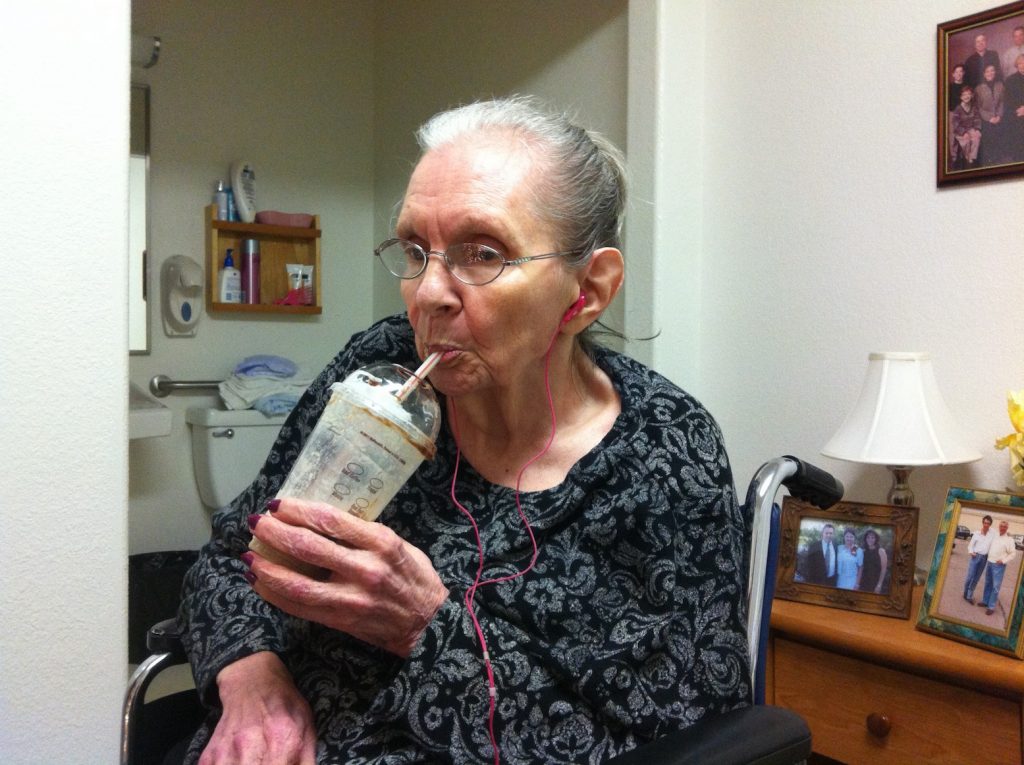 Below, Glennis's children, Debbie, Rick & Kathy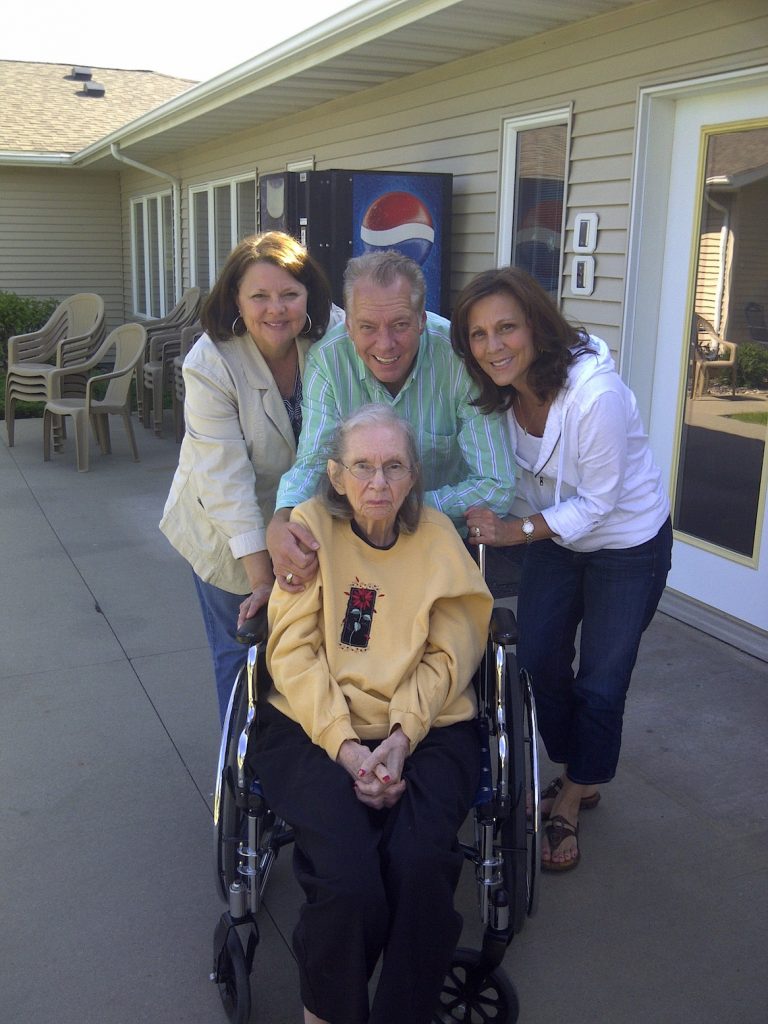 Below, Bill, Glennis & Christi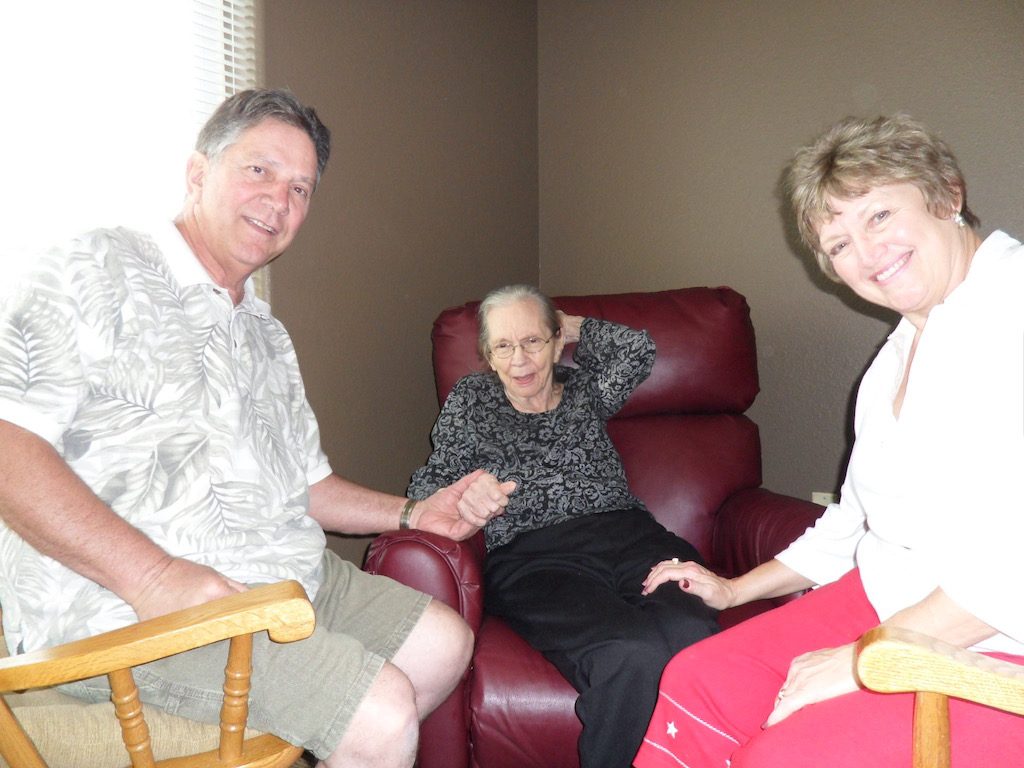 Below, Amber, Glennis, David and baby Owen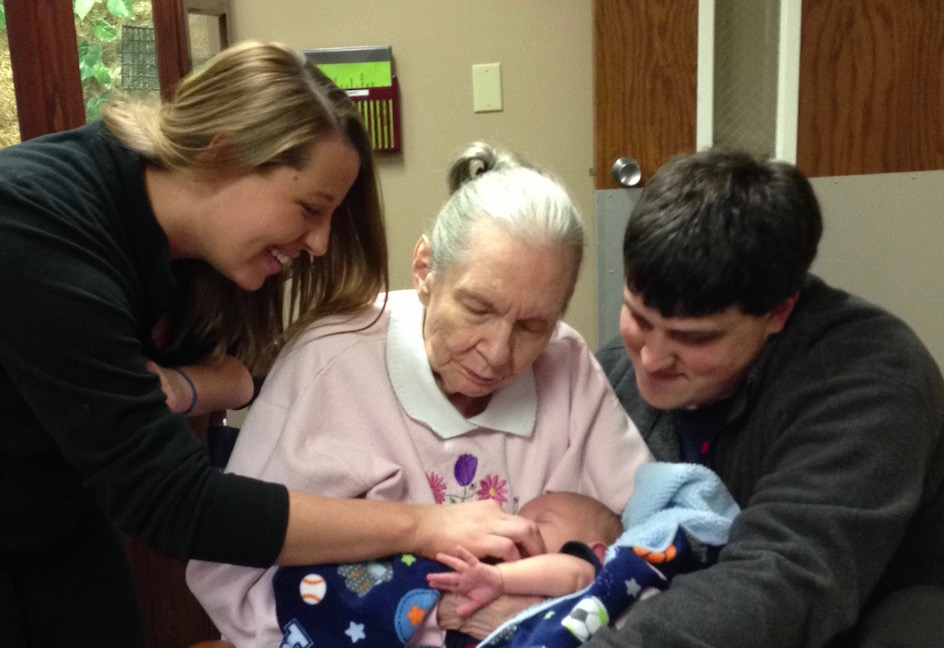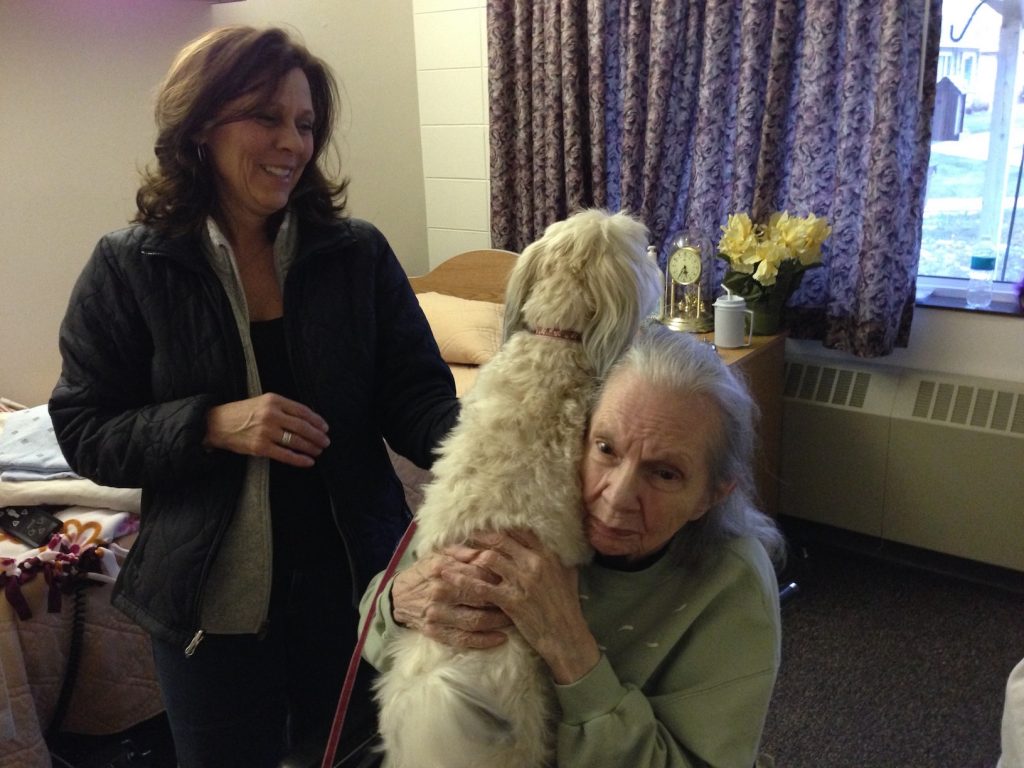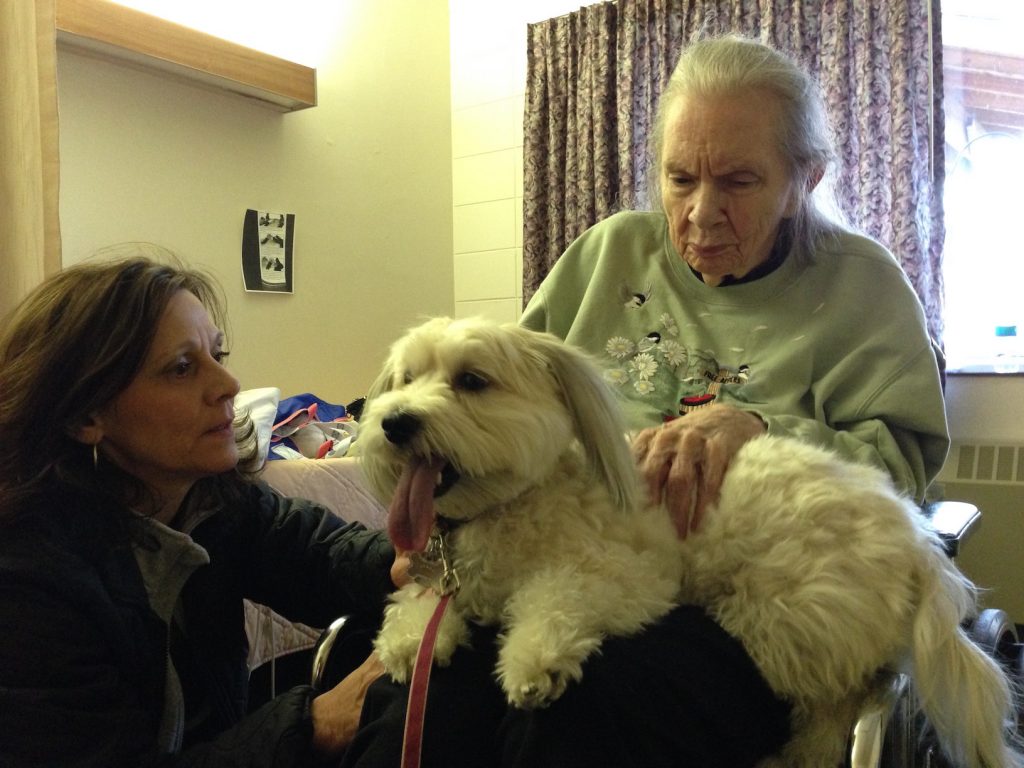 "Glennis loved it when we brought Bella. They always connected with each other. All we had to say to Bella was, do you want to go see Grandma and she would go crazy…"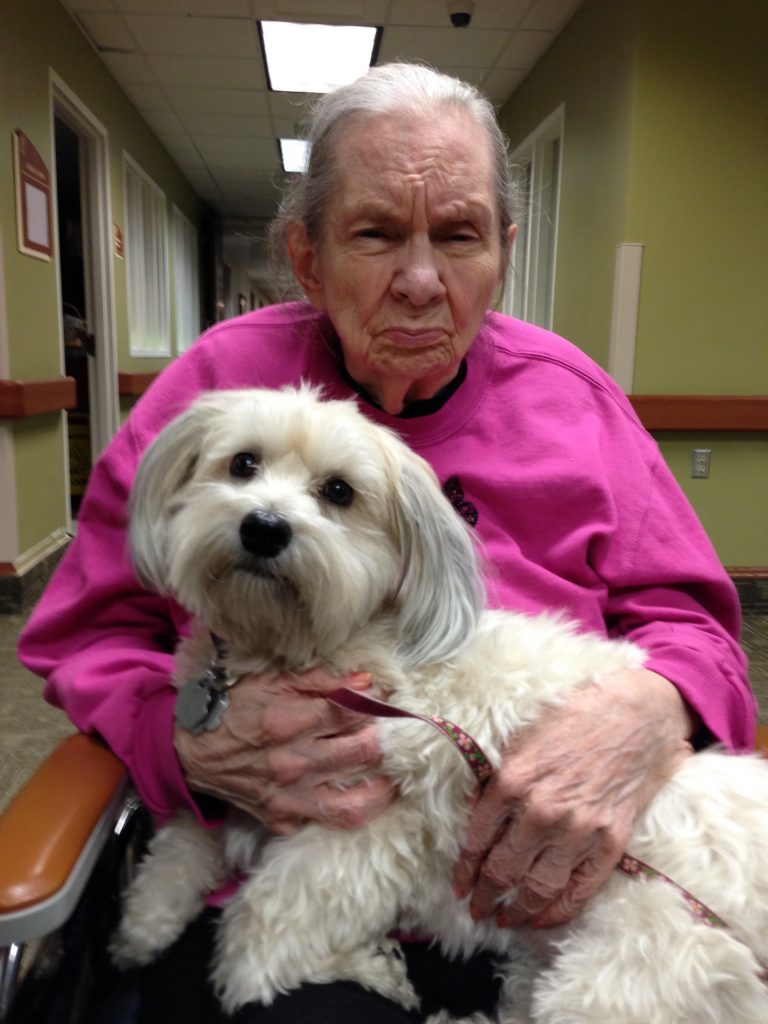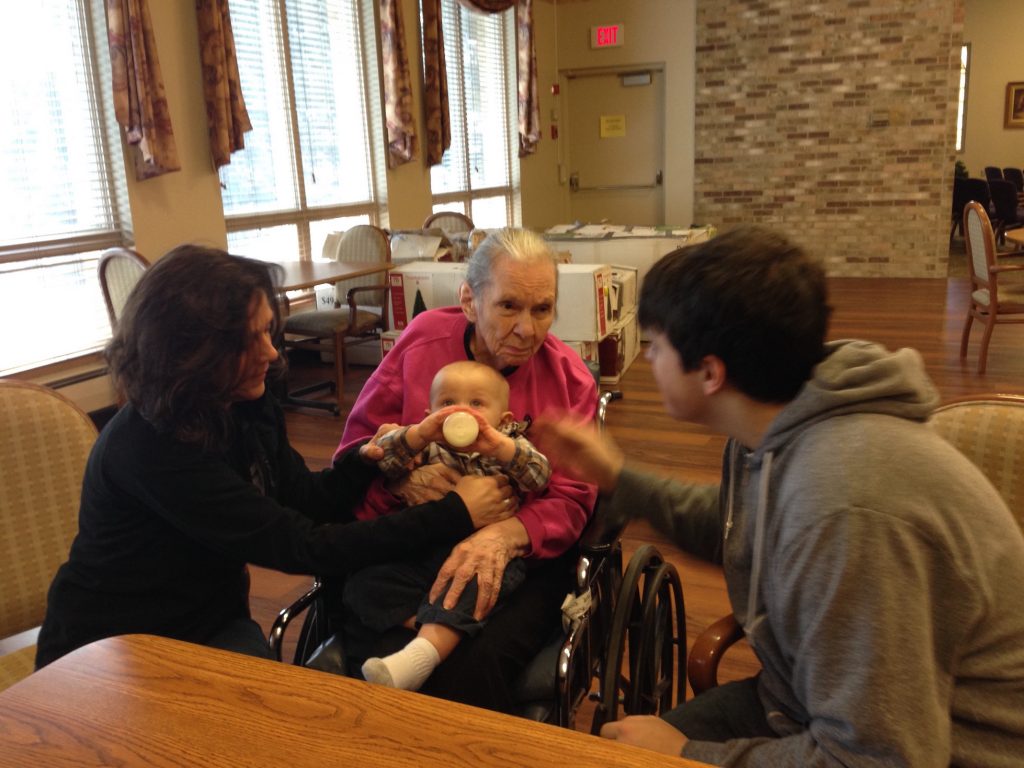 Below, Owen says goodby to Glennis, in a way that only a child can express…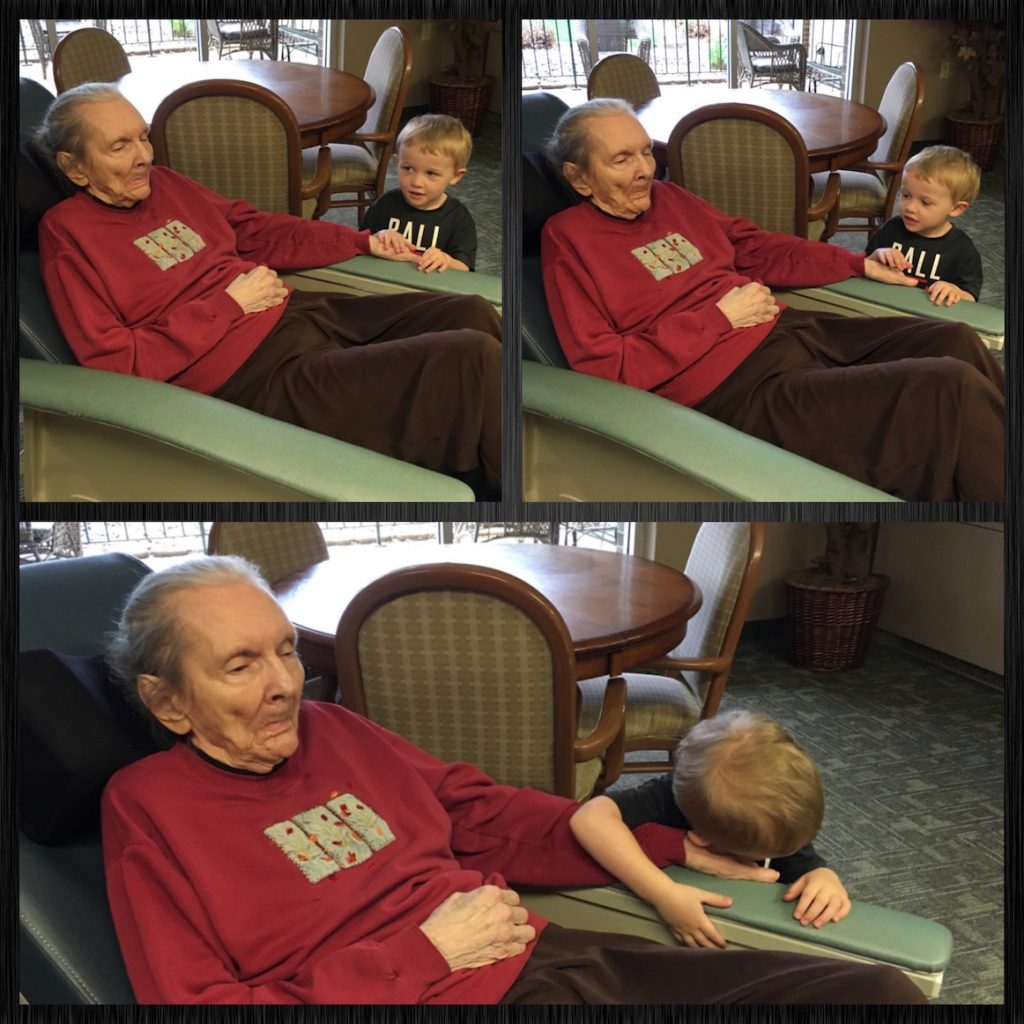 "Glennis we will never forget you! Our family will carry your Magic & Traditions forward…"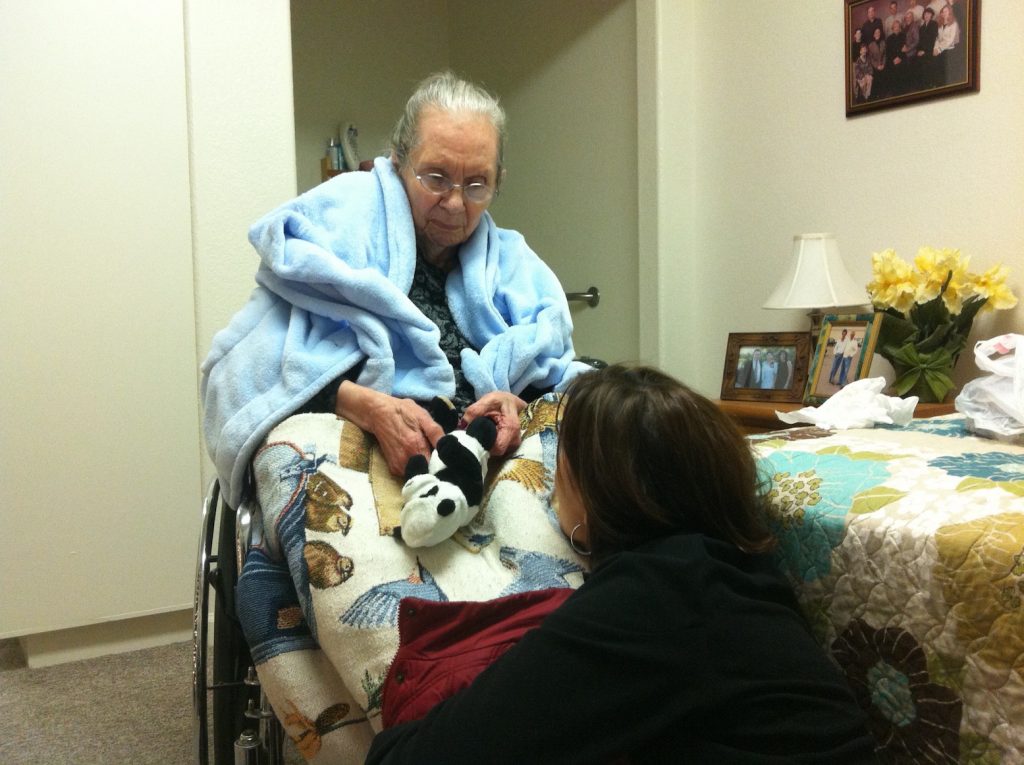 "Have a Great Christmas everyone! Take Lots of Pictures, Hug them and Love them, like you may never see them again…"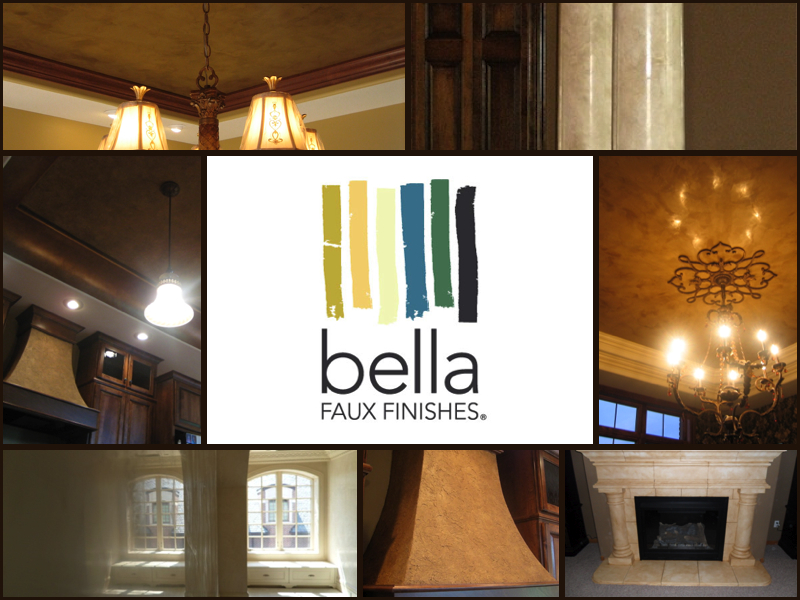 ---
Posted on November 15, 2016
I believe that the "Color of your Iris" can reveal subtle preferences in Interior Design. It is just a theory, but I think that the beauty of the eye is shared in many of our choices.
There are very few things more "Beautiful" than the color of ones eyes!
How often do you really look at the color of someones Eyes?
"The beauty of a woman must be seen from in her eyes, because that is the doorway to her heart, the place where love resides." – Audrey Hepburn
"When a woman is talking to you, listen to what she says with her eyes." – Victor Hugo
"The eye is the jewel of the body." – Henry David Thoreau
"The world only exists in your eyes. You can make it as big or as small as you want…" – F. Scott Fitzgerald
This month, I want you to think about Color, Texture & Effect.
What are some of the Unique Colors in your Home?
Are there areas in your home that you would like to update?
Would you like to share some New Interior Design Ideas and Test Sample Finishes?
Remember, you just need to introduce a… "Taste" of a New Effect!
David and I are not big on having Faux Finishes everywhere. It will smother the Interior Design Effect of the Home.
But locating the perfect area and then presenting a Remarkable Decorative Finish will raise the Drama like you have never seen before. Page through some of our previous blogs, to view project pictures.
If you would like to share some ideas about your project, you can Call or Text David Nordgren at (605) 201-1759.
David handles all of our scheduling and he will get back to you as soon as he can.
Unique Homes and Projects are created by Individuals that step out of their comfort zone and test New Ideas for "Color, Texture & Effect".
Stunning Projects do not happen without Great Effort!
Someone on the Design Team had to reach out for New Ideas…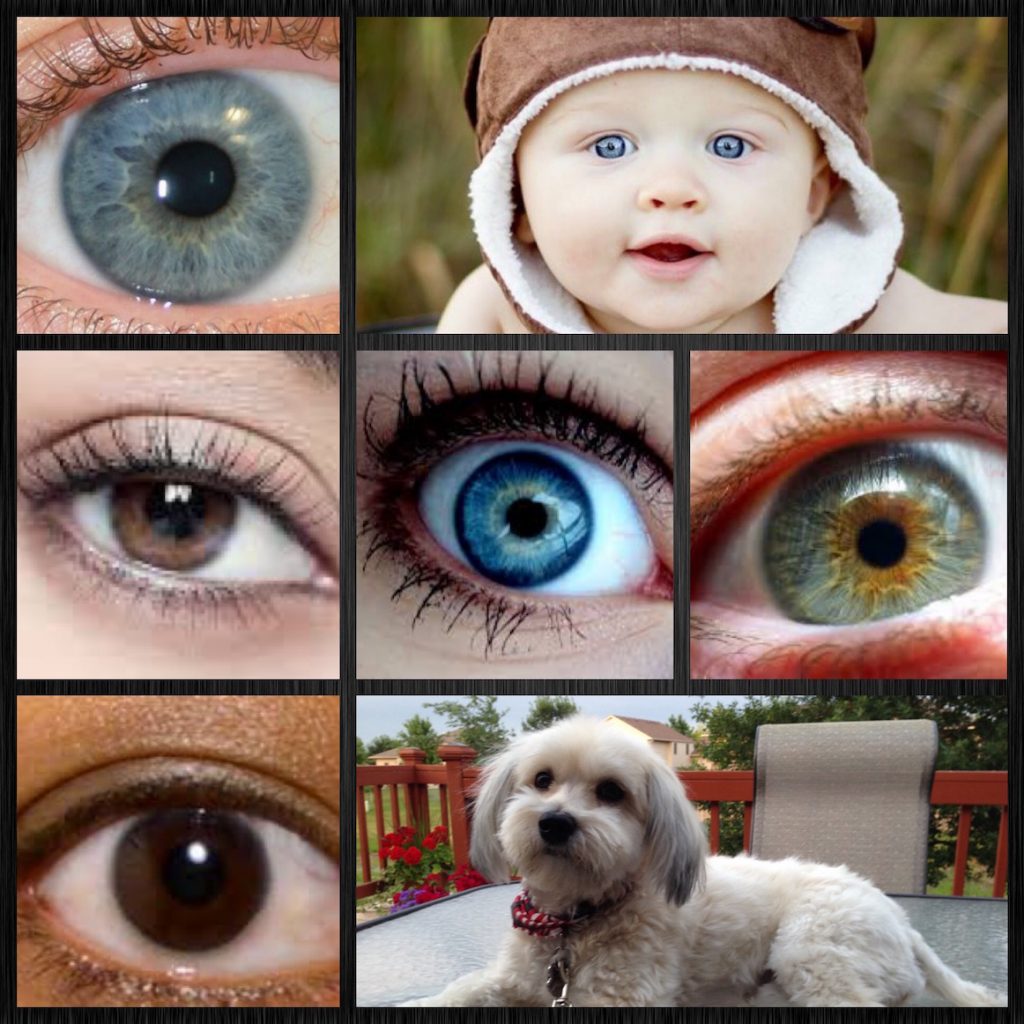 "We have many New Samples of Decorative Finishes and Italian Art to Share…"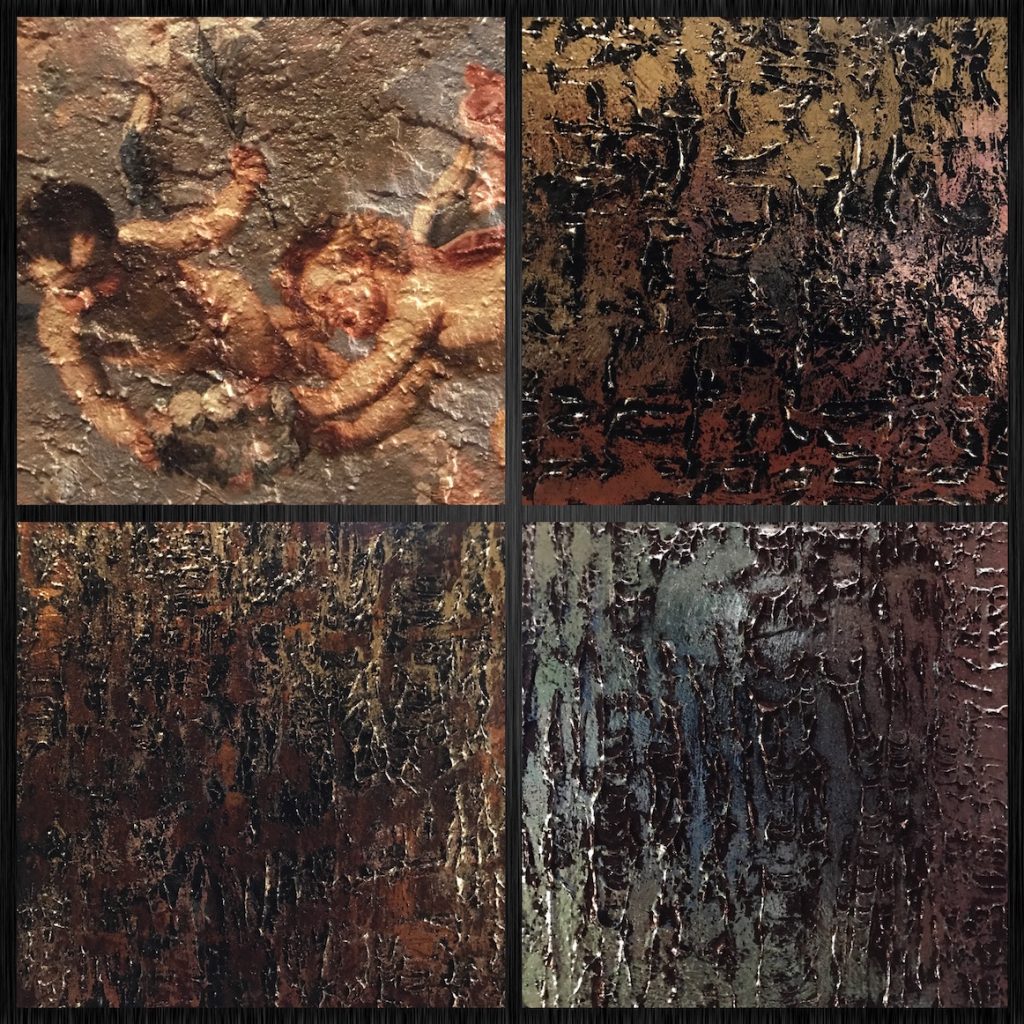 "With Winter revealing its chilling magic upon us, I really needed some Summer inspiration from Johnnie Rzeznik and The Goo Goo Dolls. They share their passion in their hit song "Iris"! Great Band that Kathy & I enjoyed seeing again last Summer!"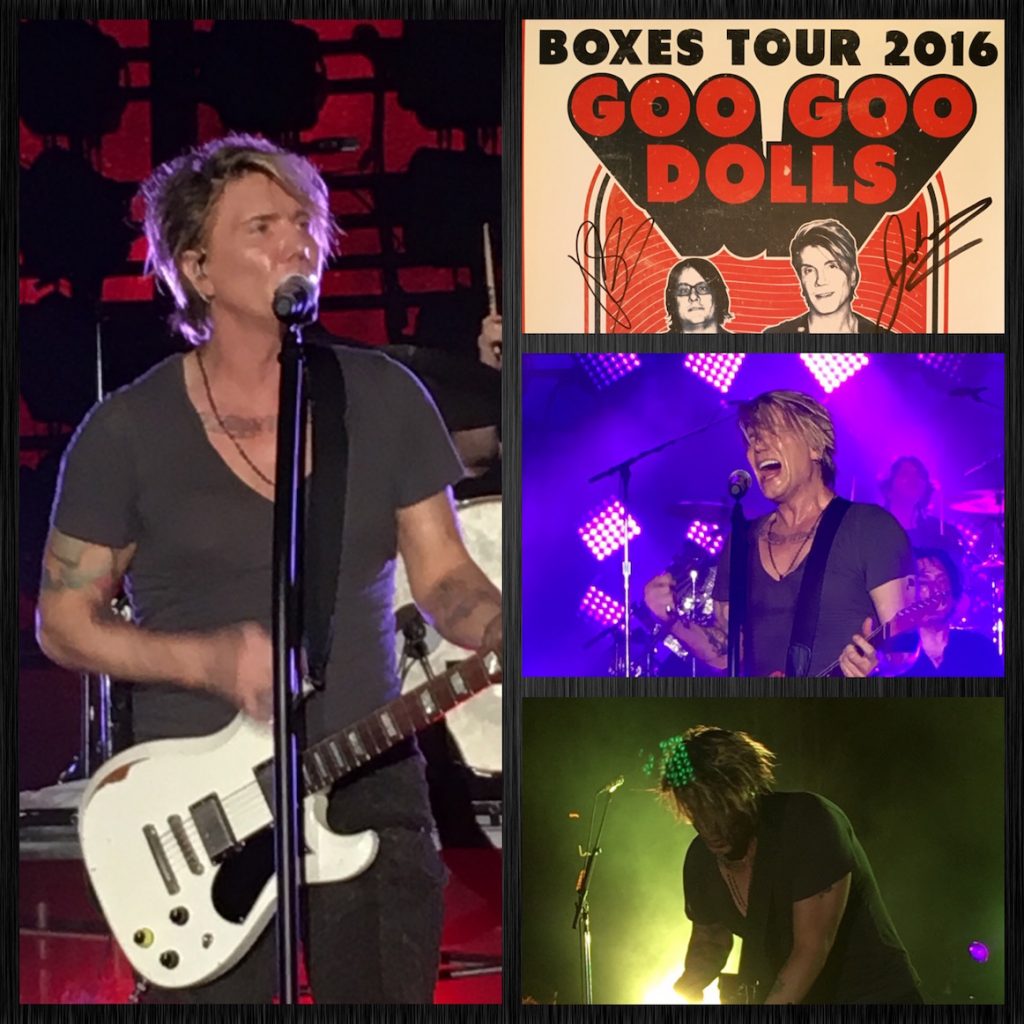 "Kathy & Bella wish everyone the Best this Holiday Season!"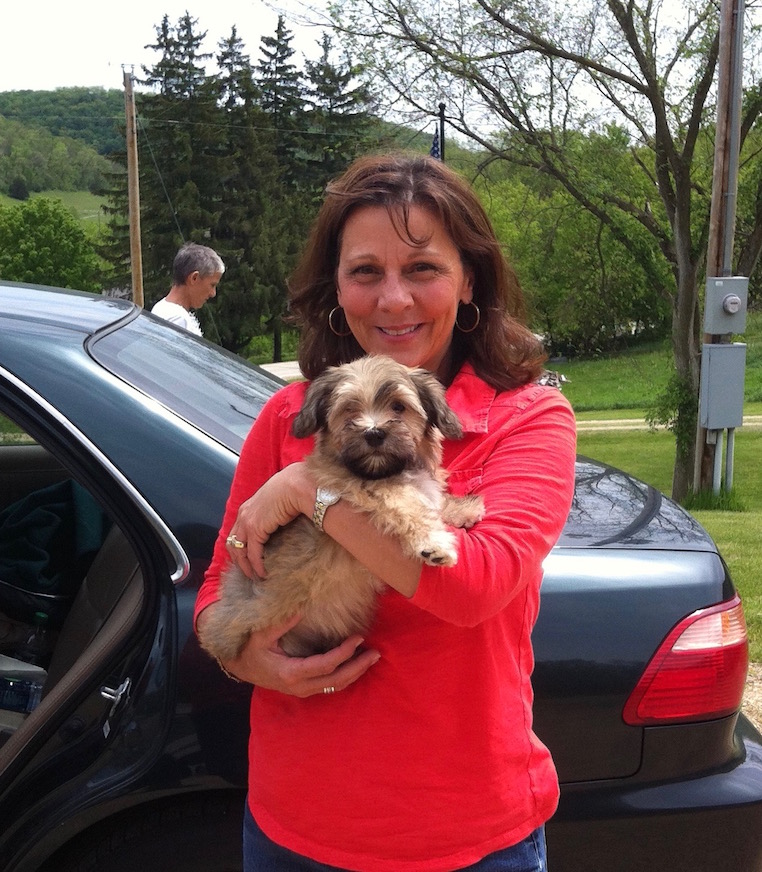 "If you would like to learn more about our Art, "Like Us on Facebook". Here is where you will see most of our New Finishes and New Projects First.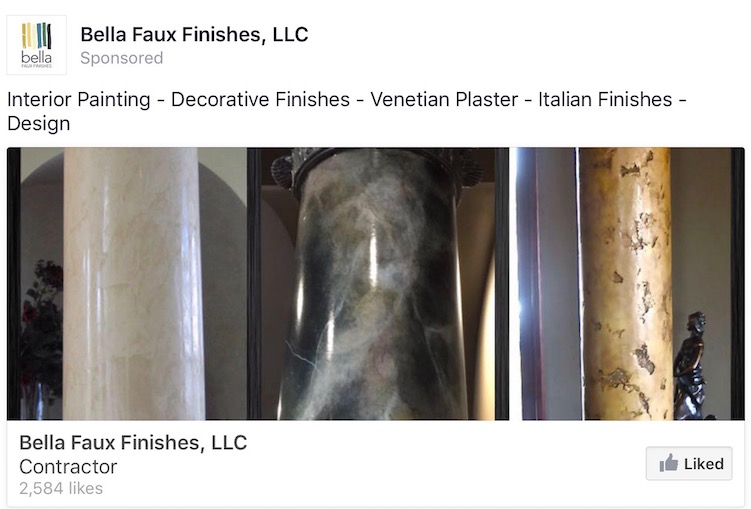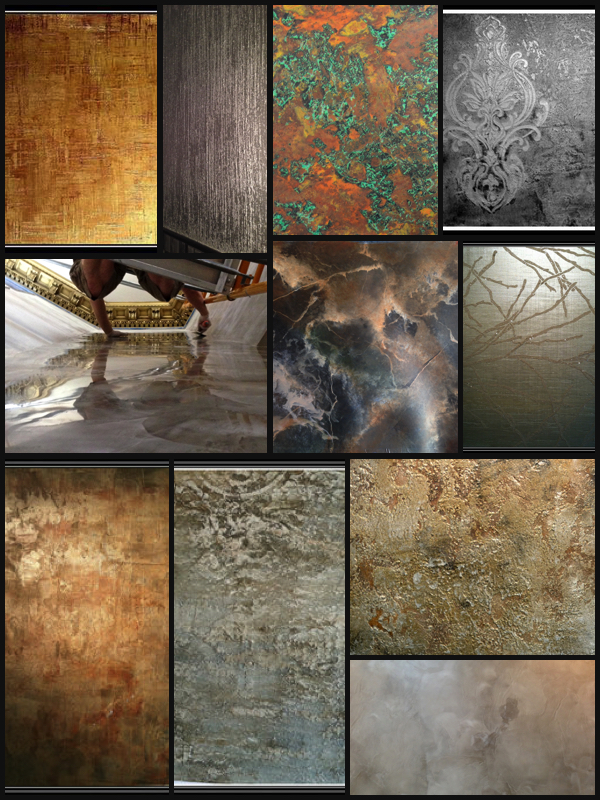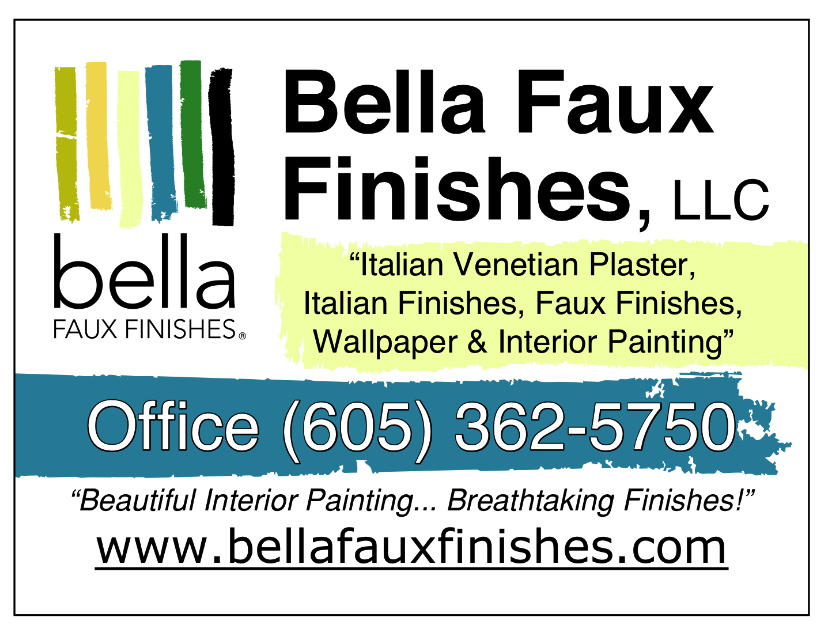 ---
Posted on August 12, 2016
Important – There is no such thing as the… "Perfect Interior Design Plan".
From the day your project is completed, you will be presented with various Ideas and discover Opportunities in your home where you could have chosen a different Color, Fabric or Texture to create an even higher level of drama.
Many times you will become aware of a unique area in your home that you realize needs more than just a common paint color…
"Opportunities are Everywhere" – It could be a "Accent Wall, Niche, Backsplash, Bathroom Walls, Tray Ceiling, Entryway, Family Room, Range Hood or Column".
Once a New Idea grabs a hold of you and pulls you out of your Interior Design Comfort zone, it is going to be really hard to go back.
You realize that there is so much more you can do with your project.
"Imagine any of the below Columns just painted White.
White Paint is not going to set your Senses on Fire with the tactile desire to Feel and Touch a Unique Effect."
"But… Introducing the perfect "Decorative Finish", can and will create a higher level of Drama!"
Short post this month as we are in the studio with new Decorative Finishes and starting various projects.
Below are two marble samples we are working on that are in the early stages.
This Unique Marble you may recognize…
"Like us on Facebook"… if you would like view the final effect of these two marble samples. The marble samples still have many more layers to add before they are ready to be presented to the World…"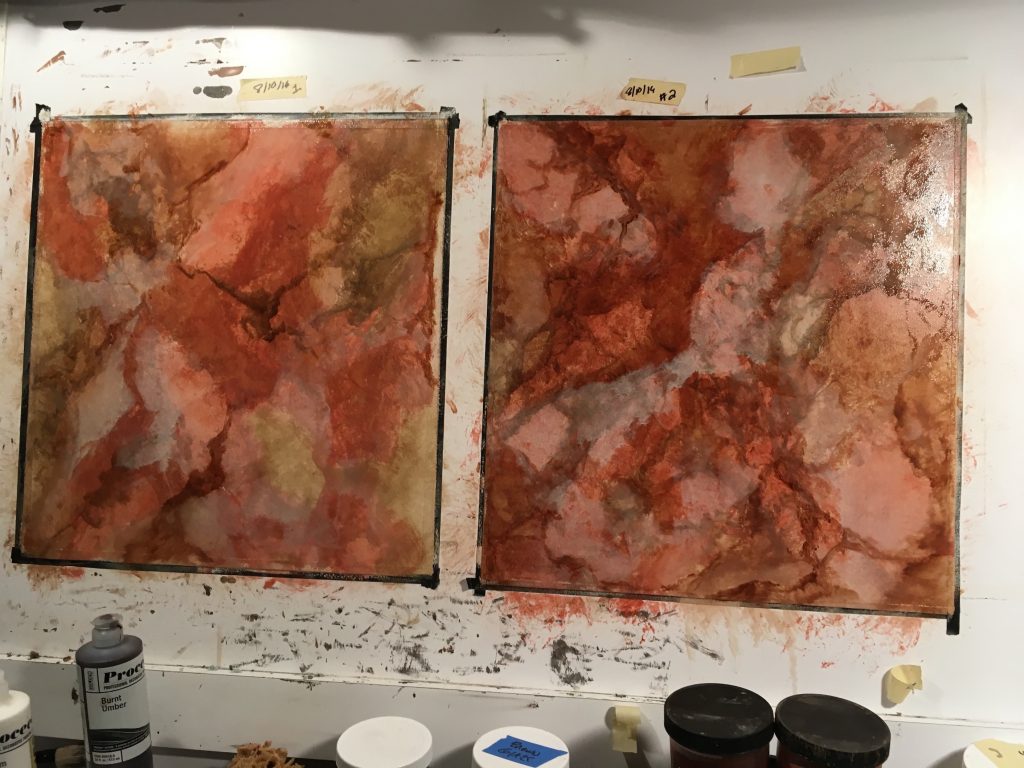 "Las Vegas has so many unique Columns to Inspire an Artisan. Learning how a marble finish is structured is the first step to learn, if you wish to create a… realistic marble finish."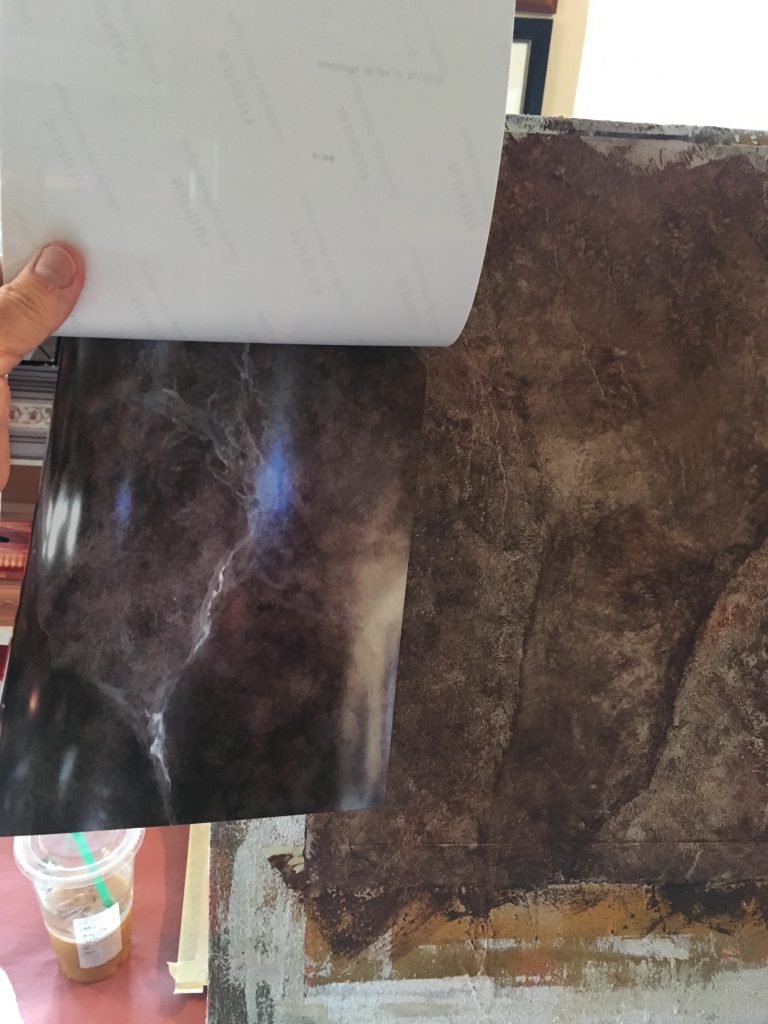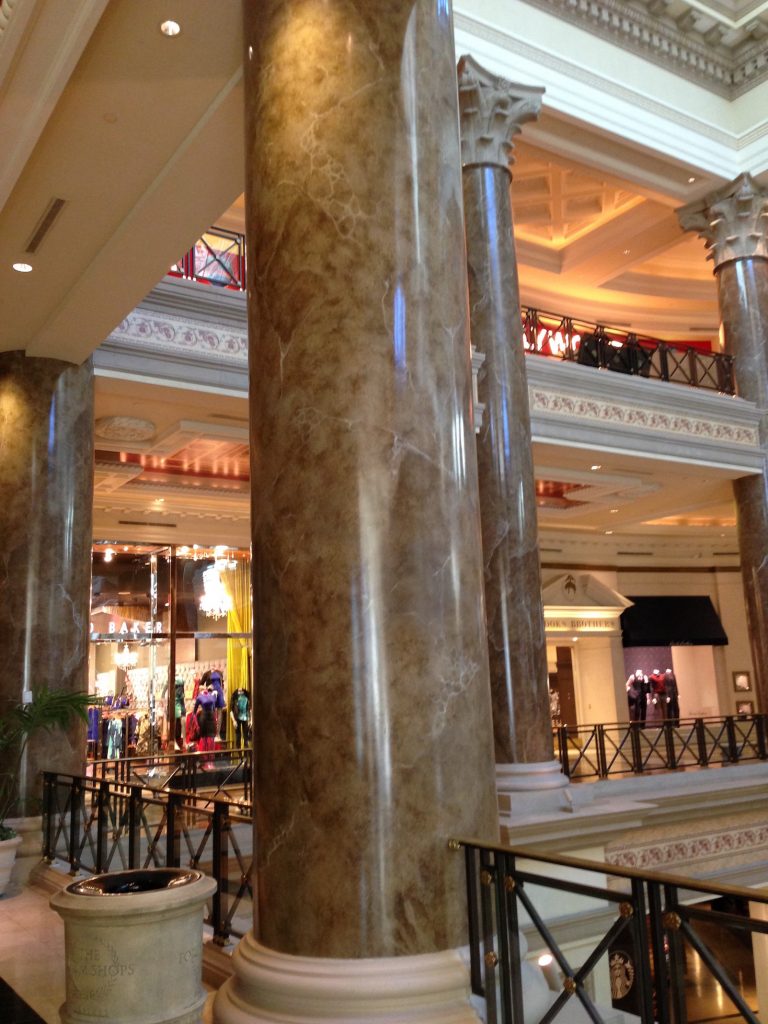 "After a busy year, our July Vacation started with seeing one of my favorite singers, "Johnny Rzeznik" and his band the "Goo Goo Dolls", at the Cove in Council Bluffs. They have so many great hits!"
"Here Johnny sings a phenomenal song "Notbroken", about a relationship and a young man going off… to War. Most have never heard this song. I listen to their music on so many projects to Inspire…"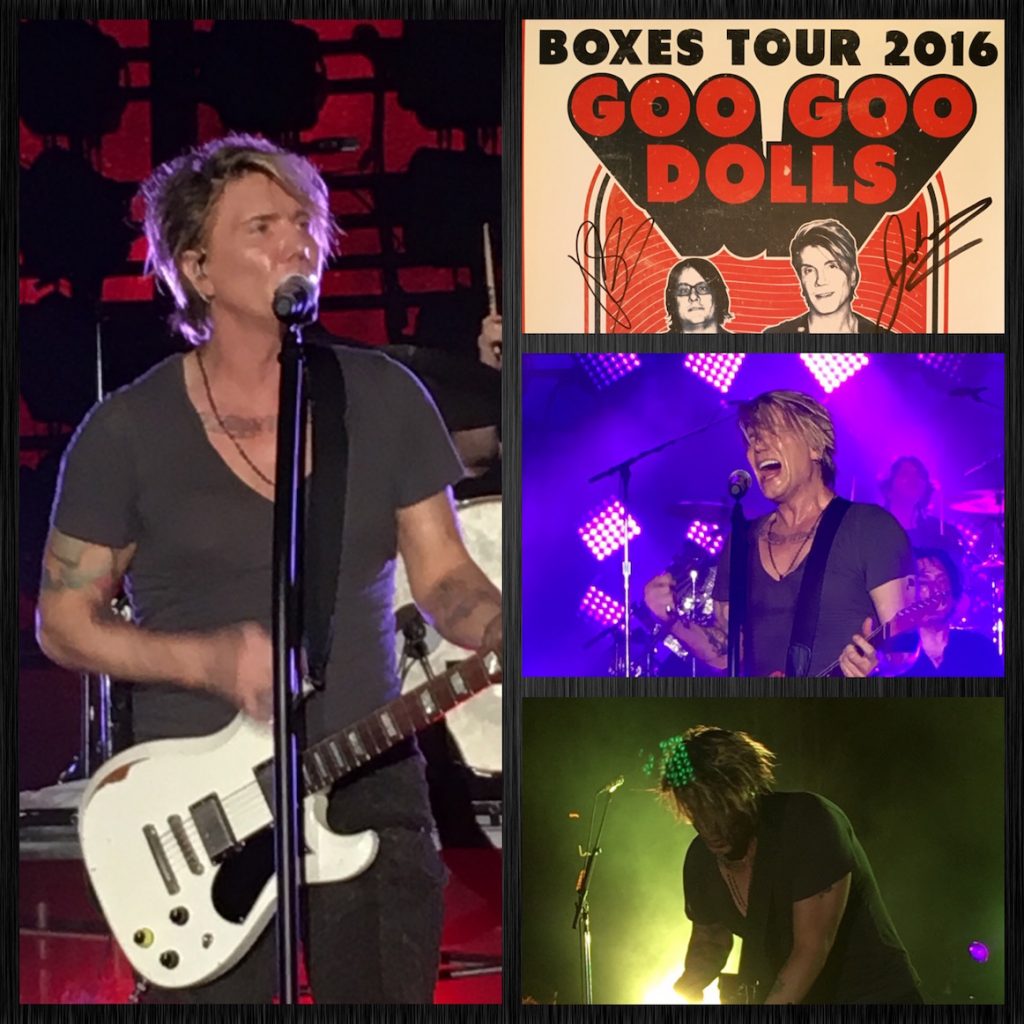 "Following the Goo Goo Dolls, Kathy and I headed to Las Vegas for a week. I had the opportunity to spend two days with "Master Artisan – Barth White" again and breakdown the various techniques used to create a dramatic Marble Finish."
"Barth White and his Artisans were involved in so much of the magic that you see today in the various Hotels in Las Vegas. Great Friend… I learned many new methods to structure a Unique Marble Finish!"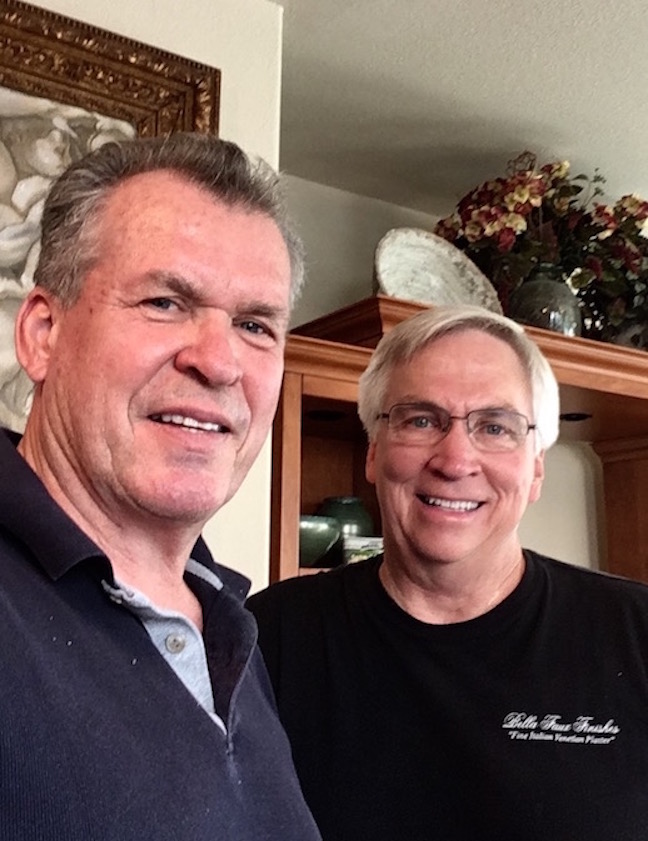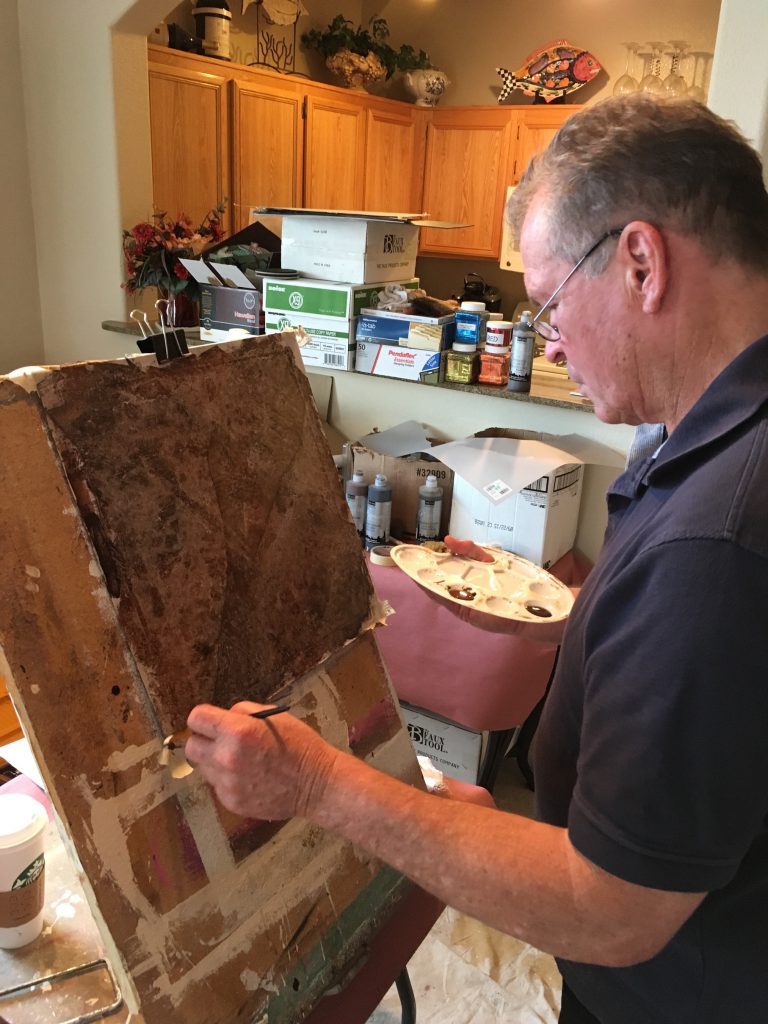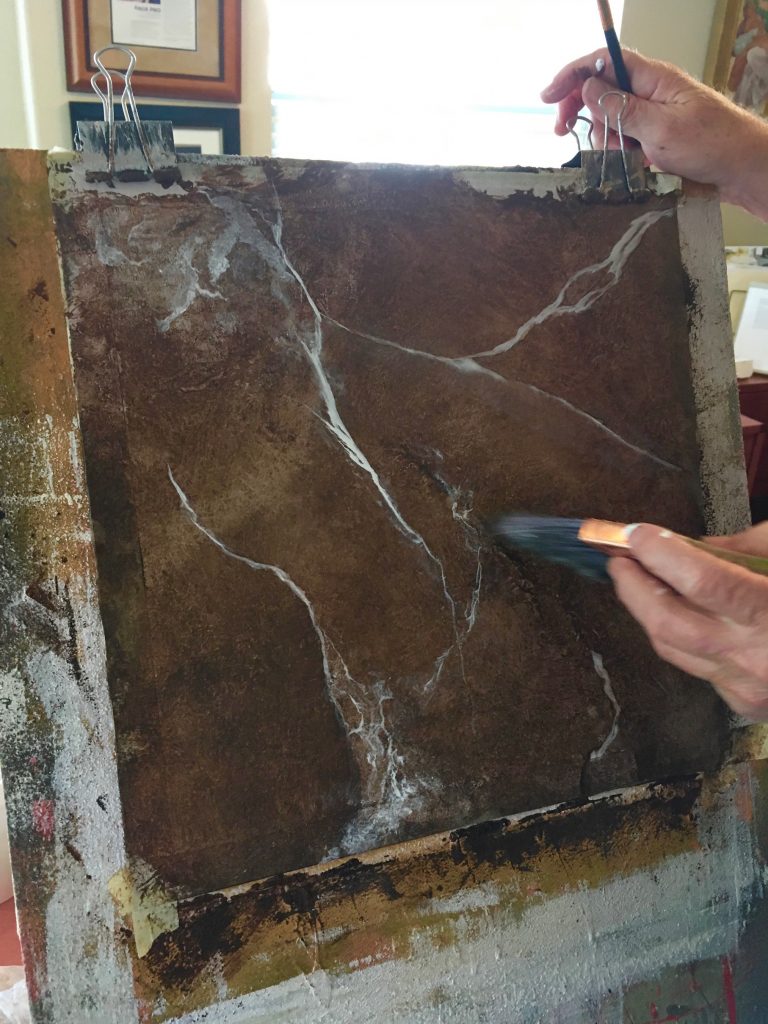 "Barth White dropping me back off at Caesars. Kathy and I will relax… "Pool, Party & Play" for a few days, then back to the studio to practice what I just learned…"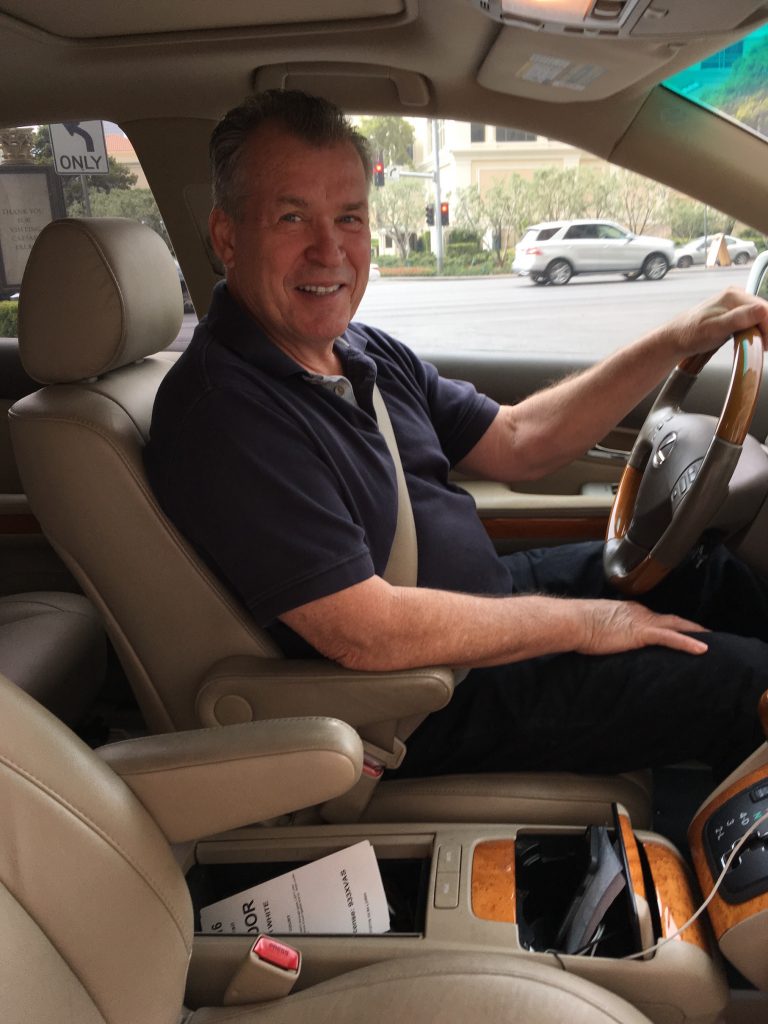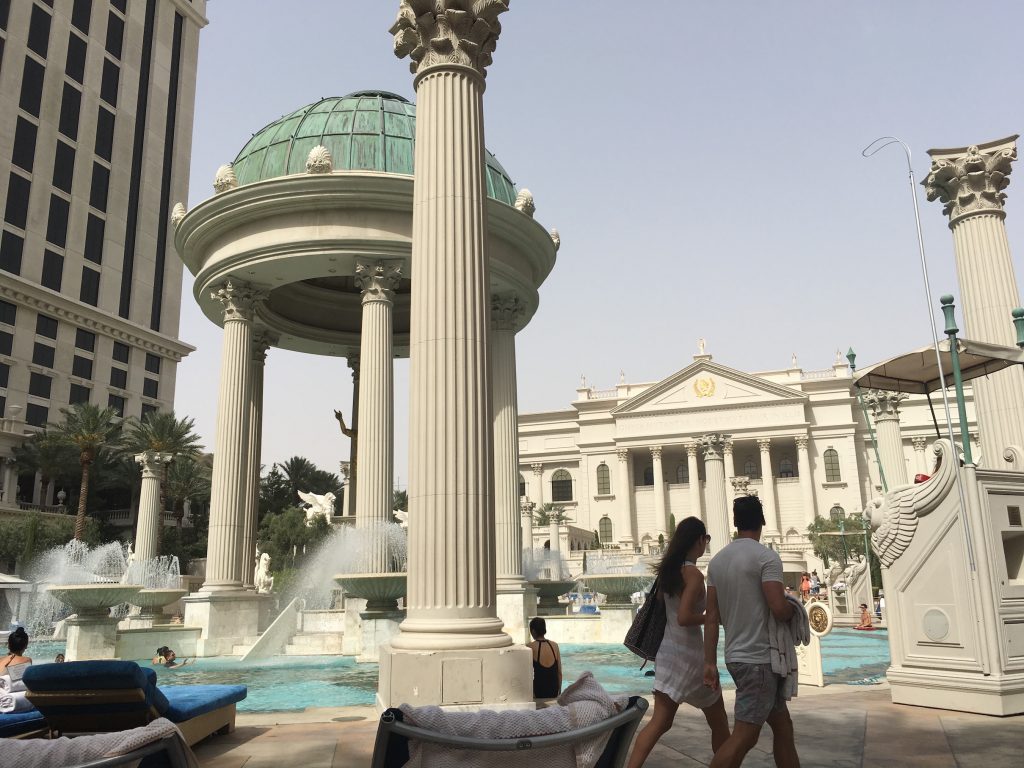 "Kathy's younger brother Rick Morse came out from California to spend a day with us too!"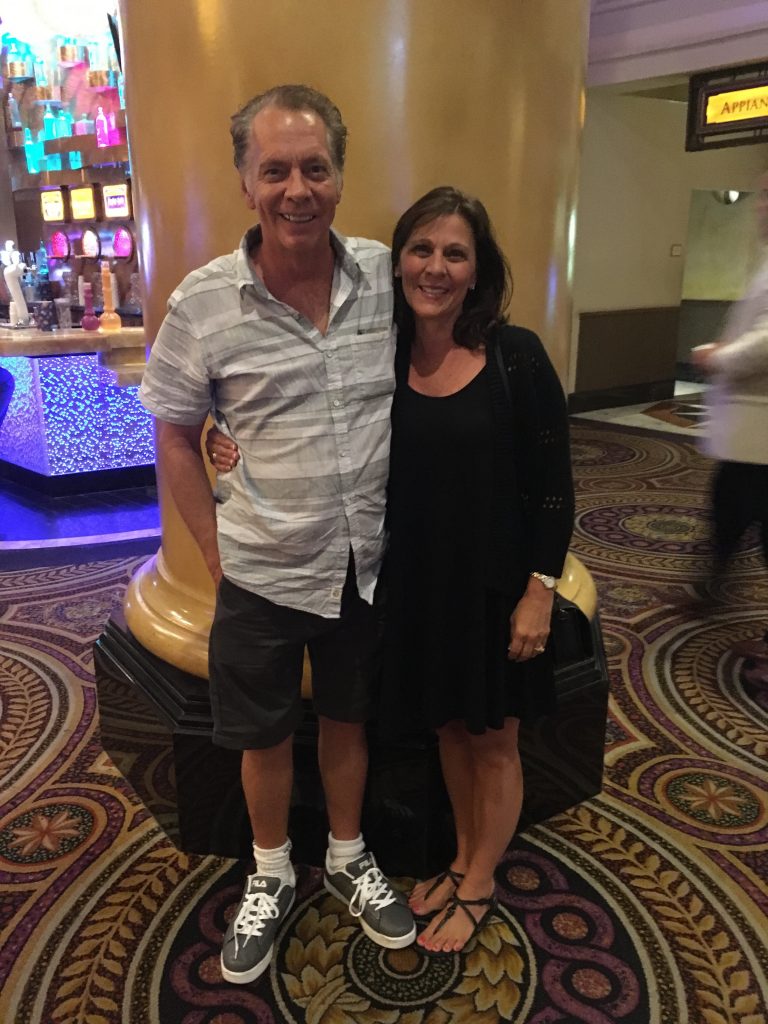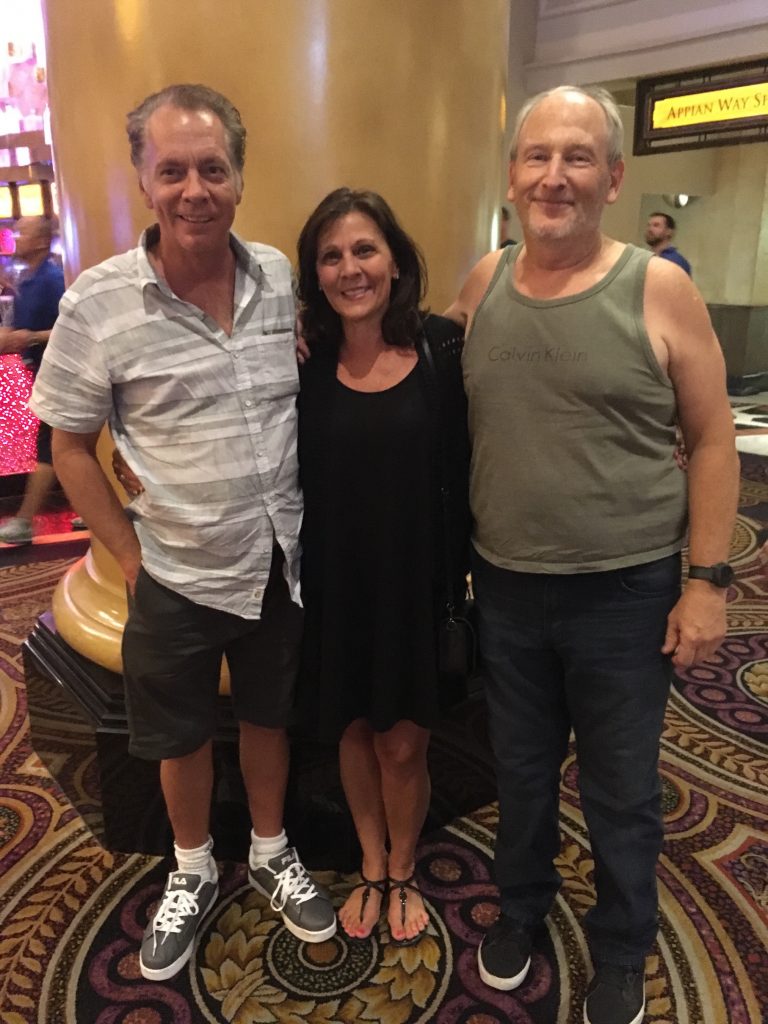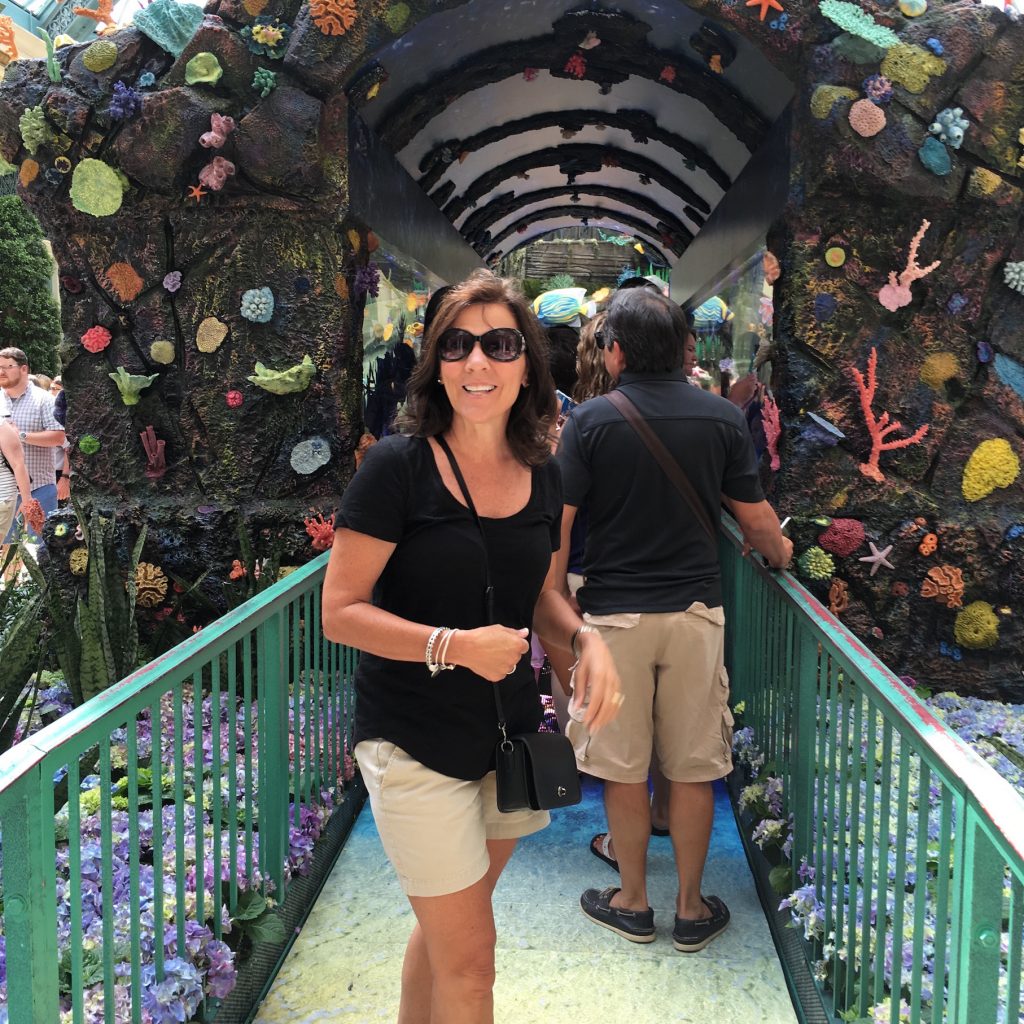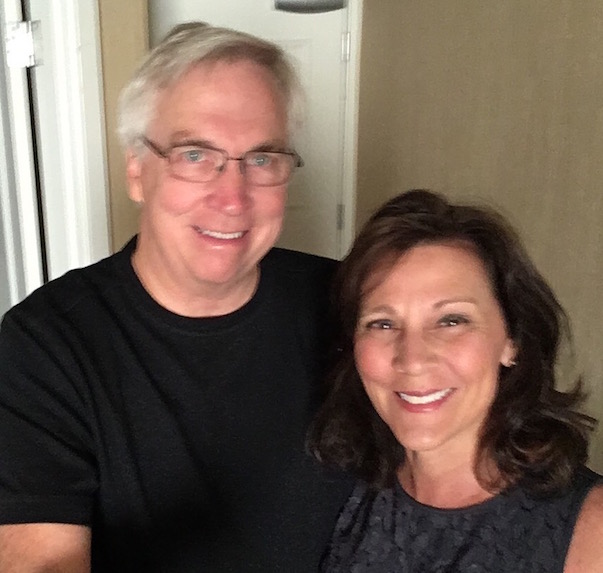 "If you would like to share some ideas about your project, you can reach David Nordgren at (605) 201-1759. Call or Text him and he will get back to you."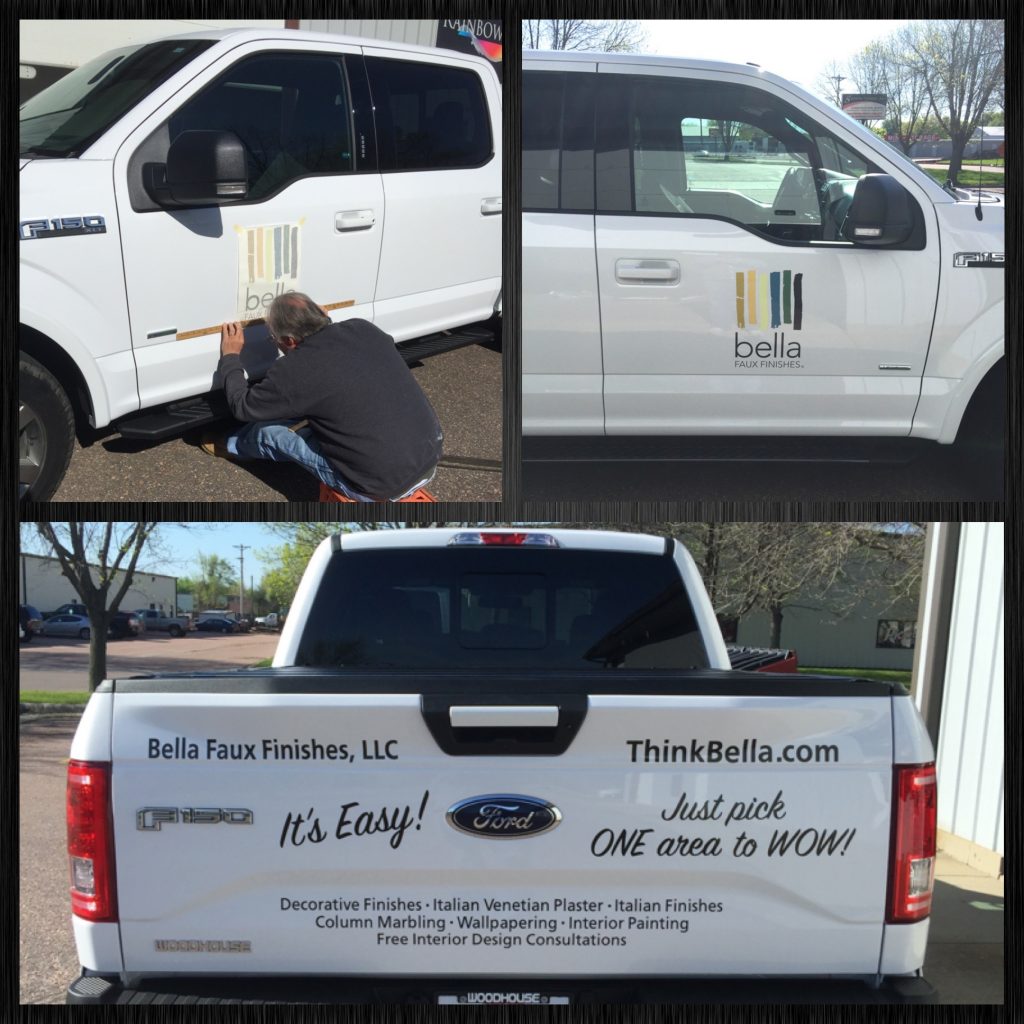 "If you are the owner of "Sleeping White Columns", you may want to remember "ThinkBella.com". We have some ideas I think you will love!""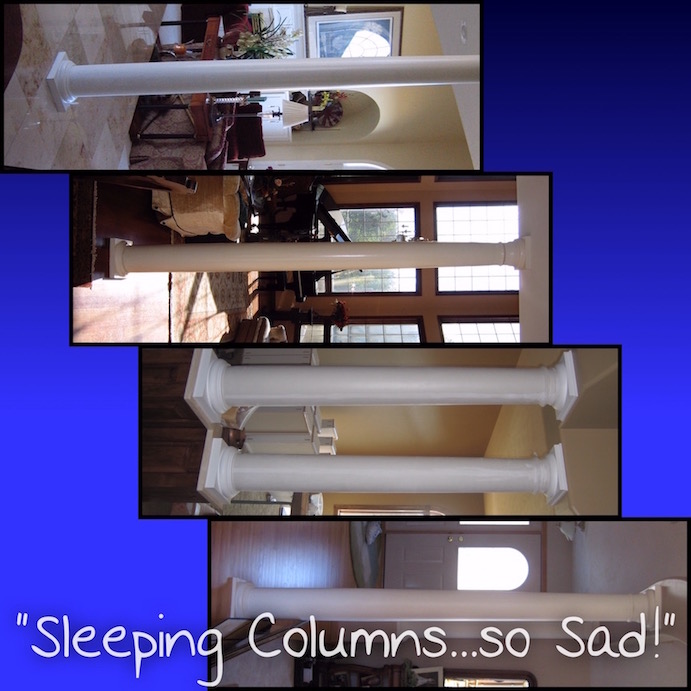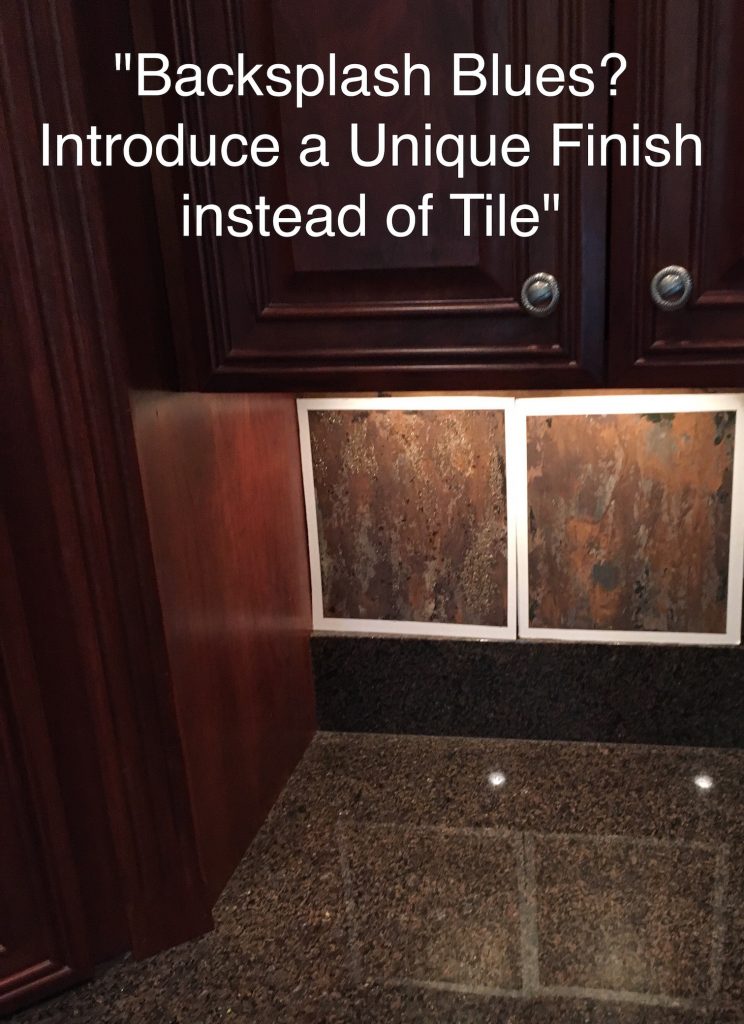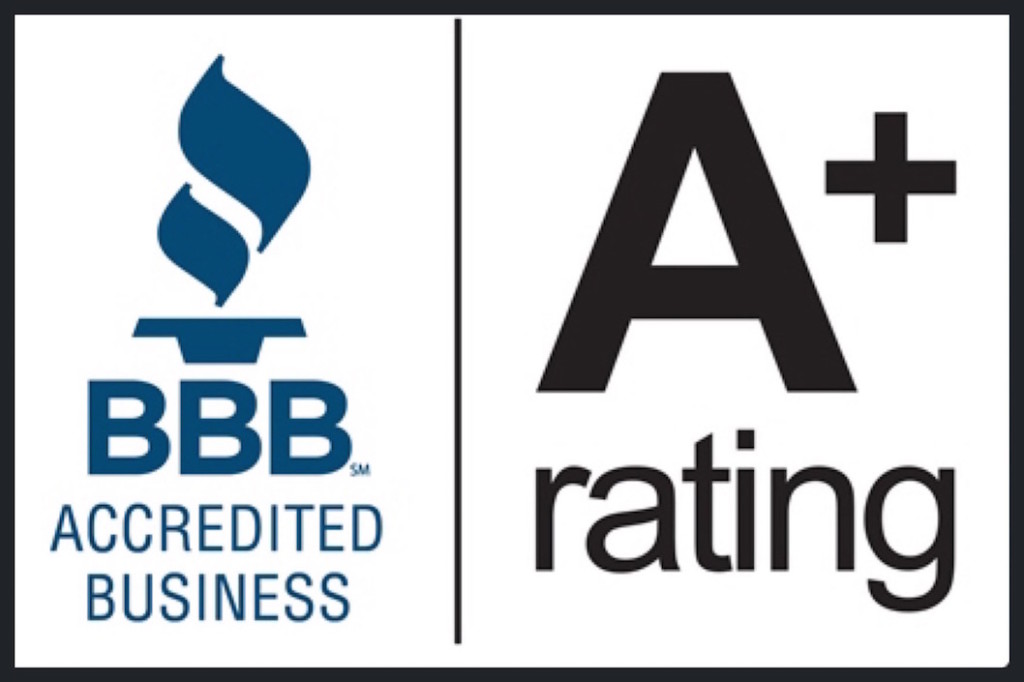 ---
Posted on June 7, 2013
---